Mila Kunis, Ashton Kutcher's wife Wiki: Body Measurements, Net Worth, Baby, Pregnant, Parents, Family
• Mila Kunis is an actress who rose to prominence as Jackie Burkhart in the TV sitcom "That '70s Show"
• She was born in the Ukraine, and her family moved to the US in search of a better life when she was a child
• Mila has appeared in many successful films including "Forgetting Sarah Marshall", "Black Swan", and "Bad Moms"
• She is also a voice actress and has collaborated with various fashion brands
• Mila has a net worth of $65 million and is married to Ashton Kutcher, with whom she has two children
Who is Mila Kunis?
The successful actress, who rose to prominence as the perky high school girl who can't stop talking in the highly-acclaimed TV sitcom "That '70s Show", has made a name for herself since then, and has continued to prove her talents. But who is she really? If you want to find out more about this TV and film star, then stay a while with us as we will share all you need to know about Mila Kunis. Born Milena Markovna Kunis on the 14th August 1983, in Chernivtsi, (then) Ukrainian SSR, Soviet Union, she is a television and film actress, and besides the part of Jackie Burkhart she has also achieved prominence by appearing in films such as "Forgetting Sarah Marshall" (2008), "Black Swan" (2010), and "Bad Moms" in 2016, among others.
Mila Kunis Wiki: Early Life, Parents, and Education
Mila is the daughter of Elvira, a physics teacher and Mark Kunis, who is a mechanical engineer and a cab driver; she has an older brother, Michael. During her childhood, Mila's parents decided the fate of their children, and moved to the USA in search of a better life. They didn't struggle financially as they had high-paying jobs, but it was the situation in the country that feared her parents as they thought that the future for Mia and her brother was non-existent. With just $250 in their pockets the family reached New York in 1991, then moved to Los Angeles. Mila first enrolled at Rosewood Elementary School, but without a basic knowledge of English language, struggled to find friends and her second grade is one of her most unpleasant memories. She later matriculated from Fairfax High School, and briefly attended Loyola Marymount University and then UCLA, before deciding to focus entirely on her acting career.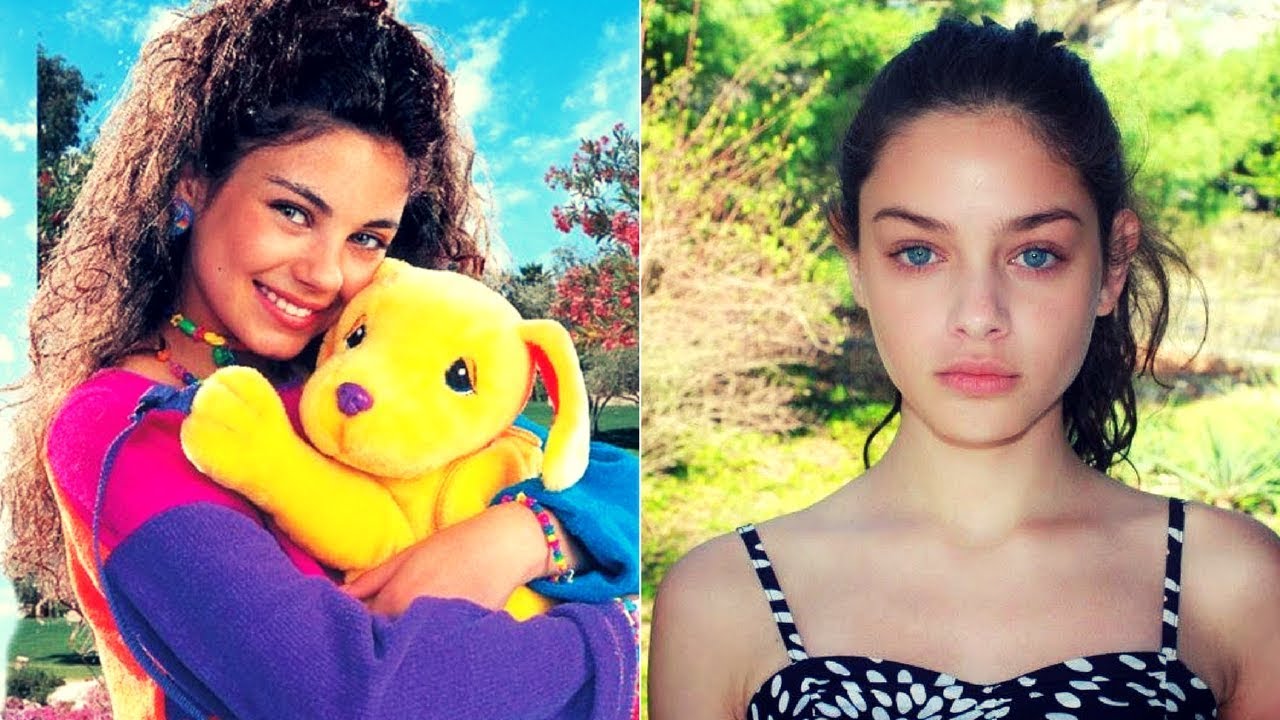 Career Beginnings
Mila entered the entertainment world at the tender age of nine, when her father signed her into acting classes at the Beverly Hills Studios. In no time her talent was noticed by Susan Carlos, who became her manager. Mila began attending auditions, and her first professional work was for a Barbie commercial, and continued with a part in a commercial for the Lisa Frank product line. She made her acting debut in the soap opera "Days of Our Lives" in 1994, and later the same year appeared as Annie in the TV series "Baywatch". The following year, Mia made her film debut with the role of Susie Grogan in the horror "Piranha", with William Katt, Alexandra Paul and Monte Markham in the lead roles. Her first recurring role came in 1996 when she was chosen for the part of Anna-Maria Del Bono in the TV series "Nick Freno: Licensed Teacher", and was then selected for one of her most recognizable roles to date, Jackie Burkhart in the sitcom "That '70s Show".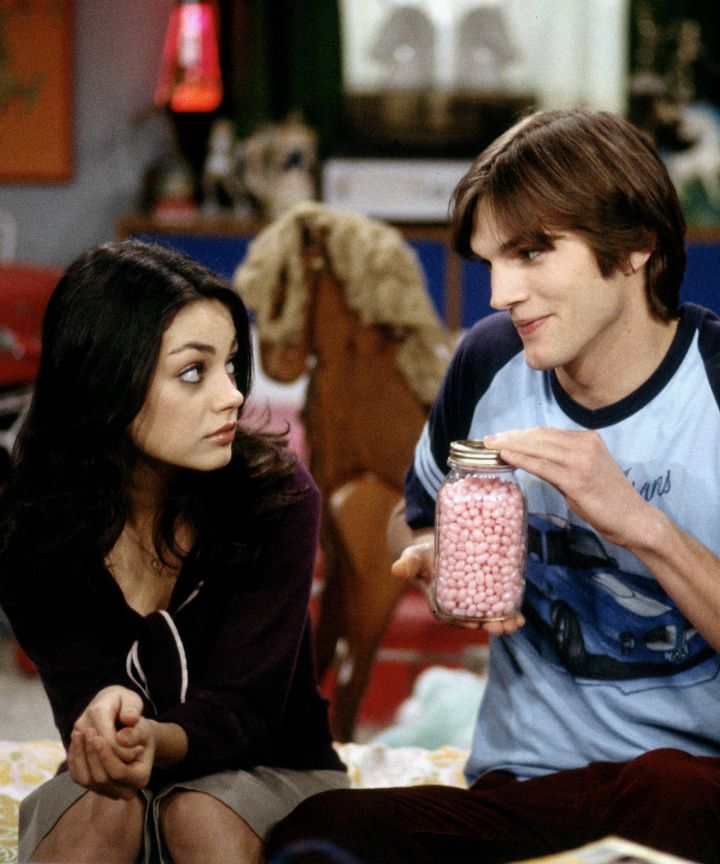 "That '70s Show" and Further Success
Mila was only 14 when she auditioned for the part, and at first hid her age as it was required that she be 18; she said that she would turn 18, but didn't say when. The casting directors still decided on Mila as they felt that she was the best candidate, and they were right, as Jackie became the significant character in the show, and Mila a star. She appeared in all 200 episodes of the Primetime Emmy Award-winning series – alongside other stars including Danny Masterson, Laura Prepon, Wilmer Valderrama, Debra Jo Rupp and Kurtwood Smith – and earned numerous nominations and awards, including the Young Star Award. While on the show, she chased other projects, but besides the role of Basin in the romantic comedy film "Get Over It", didn't have much success on screen. Nevertheless, once "That '70s Show" ended, Mila was overwhelmed with offers, and in the following two years starred in several successful films, including "Forgetting Sarah Marshall", "Boot Camp", and "Max Payne". In 2010 she teamed up with Denzel Washington to star in the action adventure drama film "The Book of Eli".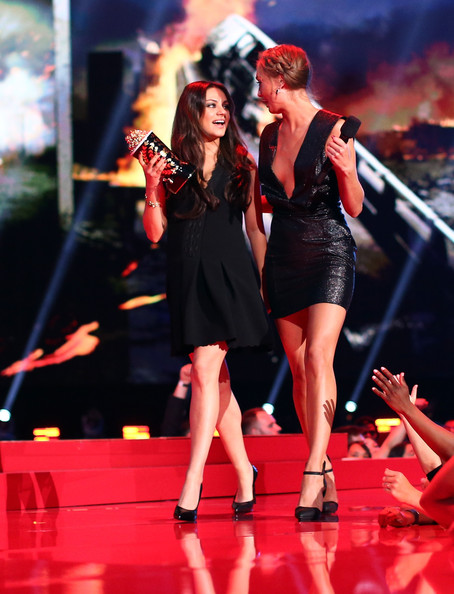 "Black Swan"
Also in 2010, Mila secured one of her most prominent film roles, as Lily/ Black Swan in the film "Black Swan"; the film tells the story of a ballet rivalry between Mila's character and the character played by Natalie Portman – actually her close friend in real life. For the part, Mila had to attend ballet lessons, but also went on a diet to lose 20 pounds. Her hard work paid off, as Mila was nominated for numerous prestigious awards, including a Golden Globe, while she won a Saturn Award in the category of Best Supporting Actress. The film became a complete success, as it grossed more than $325 million at the box office.
A career in Recent Years
Mila continued with lead roles in high-profile films, such as "Friends with Benefits", in which she starred with Justin Timberlake, and then in 2012 starred with Mark Wahlberg in the fantasy-comedy film "Ted". Mila was now a highly-acclaimed actress, and continued her rise to stardom firstly with the role of Theodora, "Wicked Witch of the West" in 2013, co-starring James Franco and Rachel Weisz, and then as Amy in the comedy film "Bad Moms" in 2016, reprising the role in the sequel "A Bad Moms Christmas", which premiered in 2017. Most recently, she featured in the film "The Spy Who Dumped Me" (2018).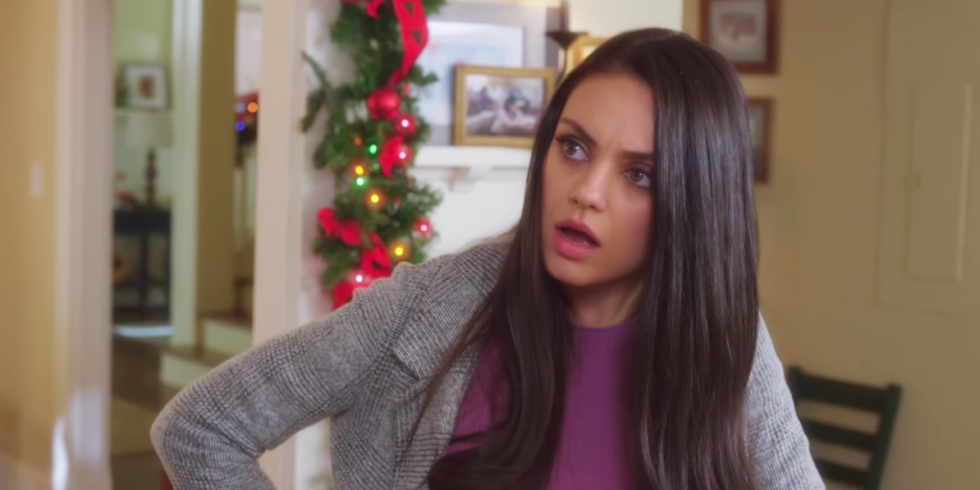 An Acclaimed Voice Actress
In addition to her fame on screen, Mila is also known as a voice actress; one of the most notable characters she gave voice to is Meg Griffin in the animated comedy series "Family Guy", form 1999 until the present day. She also voiced Tanya Winters in the video game "Saints Row" in 2006, while she has also contributed to the animated series "Robot Chicken".
Modeling Career
With exquisite talents, Mila poses extravagant beauty; over the years she has been listed by such magazines as GQ, Men's Health, FHM, Esquire, and AskMen. She was the No. 1 on the 2013 Men's Health list of "100 Sexiest Women in the World", among many other accomplishments. When asked about what she thinks of being considered sexy by so many, she has only said "All I can say is, I feel honored to be considered sexy". She has also collaborated with a number of fashion brands, such as Christian Dior, Gemfields, and Beam, Inc.
Mila Kunis Net Worth
Since launching her career Mila has become a star, both on and off screen, with a number of popular roles that have increased her wealth to a large degree. Some of the most profitable films and TV series on which she worked include of course "That '70s Show", "Black Swan", and "Friends with Benefits", among many other projects. So, have you ever wondered how rich Mila Kunis is, as of late 2018? According to authoritative sources, it has been estimated that Mila Kunis' net worth is as high as $65 million – impressive, don't you think?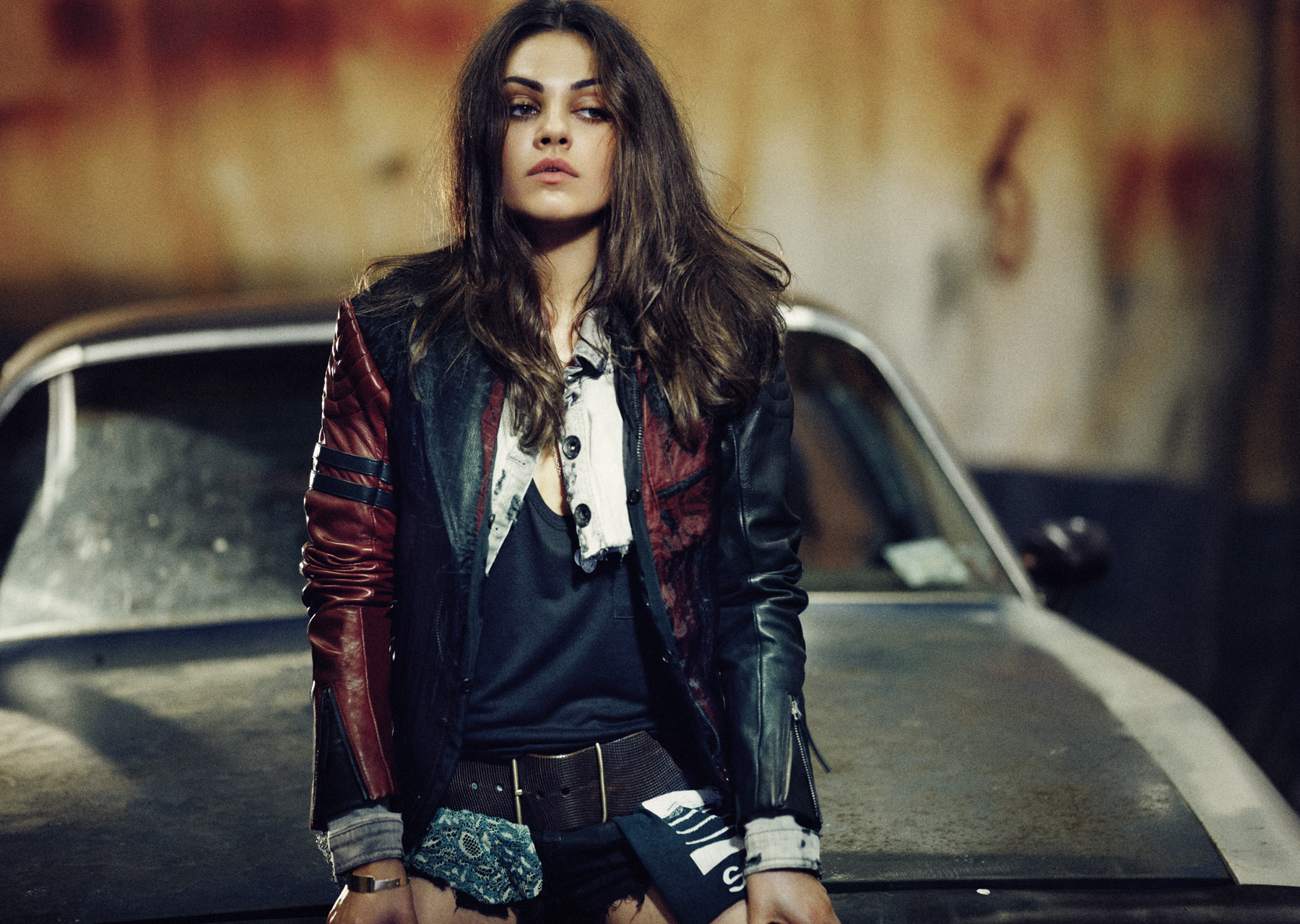 Mila Kunis Personal Life, Relationships, Wedding, Marriage, Pregnant, Children
What do you know about Mila's personal life? Well, her every step is followed by the media, and paparazzi are persistently on her track. Mila has been married to Ashton Kutcher, her former co-star from "That '70s Show", since 2014. The couple started their relationship in 2012, and before they became serious, they agreed it was only fun. However, as time passed, Mila started developing feelings for Ashton, and the two became engaged in February 2014,  and married in July 2015. They are now parents to a daughter, Wyatt Isabelle, and a son Dimitri Portwood, born in 2014 and 2016 respectively.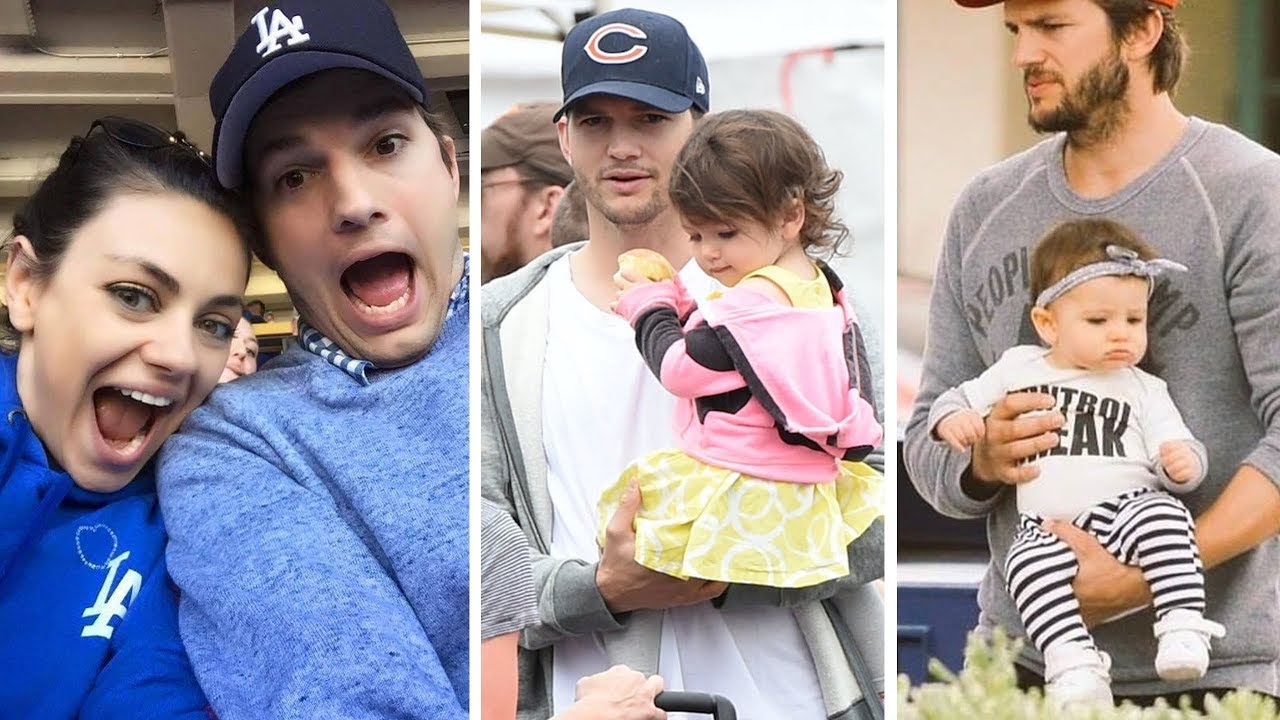 Is Mila Pregnant for the Third Time?
Recently, stories about Mila's third pregnancy began surfacing, but that is not the case. Mila's third pregnancy is just a rumor, and she has spoken about it in a recent interview. She said that she doesn't read anything that is published in the newspapers about her, but often stumbles upon stories about her being pregnant and divorcing Ashton. You can rest assured, the two are still together, and have never apparently thought of divorce. Mila isn't one without history; before Ashton, she was in a relationship with the former child actor Macaulay Culkin from 2002 to 2011. With a number of ups and downs, she opened up about their relationship and what has happened since the two broke up.
Mila has tried to return to her home country recently and visit her home, but was without success; during the filming of "The Spy Who Dumped Me", Ashton, Mila and her parents went to Ukraine and reached her childhood home, but the local man who lived there decided not to open the door, of which Mila spoke recently.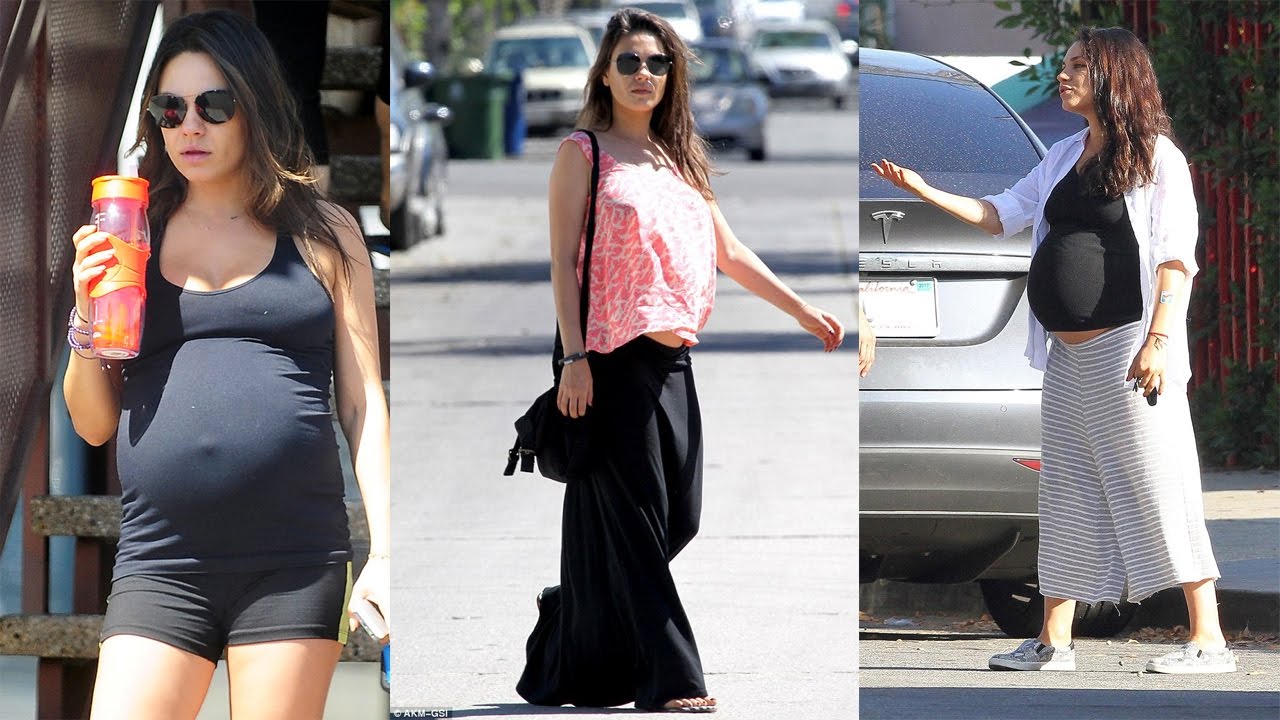 Health Problems
Mila has shared information about her health, saying that she suffers from chronic iritis, which left her temporarily blinded in one eye, but after successful surgery, recovered her sight. Also, her eyes are of different colors; her left eye is brown, while the right one is green, a state which is called heterochromia iridium.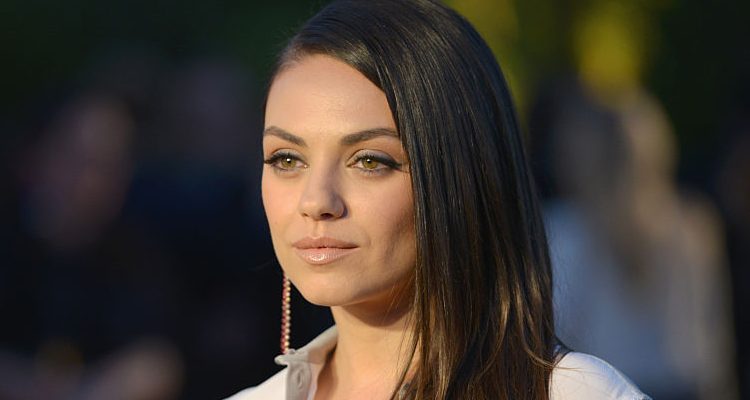 Religion and Political View
Mila was raised as Jewish, and from her earliest childhood has experienced anti-Semitism, both in her native Ukraine and US as well. She has nurtured her Jewish roots and is focused on preserving her family tradition. When it comes to politics, Mila is a Democrat, and supported the former president Barack Obama.
Mila Kunis Internet Fame
Over the years, Mila has become a social media star. Her official Instagram Page has over 370,000 followers, while on Facebook, her official page has just over 40,000 fans. She has shared pictures from her personal life, and from various photo sessions with her fans. So, if you aren't already a fan of this prominent actress, then this is a perfect opportunity for you to become one, just skip over to her official pages.