Milena Govich (aka Nina Cassady on Law & Order) Wiki Bio, net worth
-Milena Govich is an American actress, director, dancer, singer, and musician.
-Her parents are music teachers who are from Serbia and the UK.
-She is best known for her role of Nina Cassady in "Law & Order" and has also appeared in other TV series and movies.
-She is currently directing for NBC and performing in LA with a group called "For the Record."
-She has won several awards for her short movie "Temporary" and is currently working on a new short movie entitled "Unspeakable."
Who is Milena Govich?
Milena was born in Norman, Oklahoma USA on 29 October 1976, so under the zodiac sign of Scorpio and holding American nationality. She is best known for her acting career, in particular her role of Nina Cassady in the "Law & Order" TV series, while she is also a director, dancer, singer, and a musician.
Early life and education
Milena's parents Dr. Bruce Michael Govich (died in 1998) and Dr. Marilyn Green Govich were both music teachers – Bruce was a professor at the University of Oklahoma, while Marilyn is currently working at the University of Central Oklahoma where she teaches voice. Milena's father was born in Serbia, while her mother is from the UK – Milica Govich, Milena's aunt, is into acting just like her and has appeared in Broadway plays and starred in several TV series and movies. Milena also has two brothers, Nikola Govich, and Mateja Govich who works as an Adjunct Instructor of Voice Music.
Milena matriculated from Norman High School in 1994, and was the best of her class – since she grew up in a family of professors, it was expected of her to finish college and she therefore graduated from the University of Central Oklahoma, was again the best of her class and got her bachelor's degree in both performance and pre-medical studies. At this point, Milena knew that she wanted to be an actress, and therefore moved to New York to pursue her dreams.
Acting career
Just like many others, Milena didn't go straight to TV screens, but rather began her career in Broadway plays such as "Cabaret" in 2000 in which she played Lulu and had to sing, dance and play the violin as well, and in other plays such as "The Boys from Syracuse" and "Good Vibrations".
Her first appearance in front of the camera was in the "Bad Behavior" short film shot in 2004, after which she had a guest role in the "Law & Order" TV series. In 2005, she was cast in her first recurring role of Candy in "Rescue Me", staying in the cast until 2009 and appearing in 16 episodes. In 2006, she appeared in "Law & Order" again, but this time in the main cast in the lead role of Det. Nina Cassady in 22 episodes of the 17th season.
Some of her next notable roles included in the "K-Ville" TV series in 2007, "Body of Proof" TV series in 2011, "Finding Carter" TV series in 2014 and 2015, and "Pass the Light" movie in 2015 which was her last role on TV screens.
Milena is currently directing "Chicago Med" and "Chicago Fire" for NBC, while she is still performing in LA on a regular basis with a group called "For the Record" – she sings, dances and plays instruments on stage with them, claiming that this reminds her of why she loves what she does.
Directing career
Milena is an accomplished director as well, gaining recognition after competing at in prestigious American Film Institute's Directing Workshop for Women with seven other female filmmakers. Her first short movie entitled "Temporary" was a big success as it won several awards at the Anthem film festival, Atlanta ShortsFest and Anchorage Int'l Film Festival. She is currently working on her next short movie, entitled "Unspeakable".
Personal life
There are no rumors following Milena's life, as she claims to be a simple person – she married David Cornue in 2003 – they don't have kids, and seem to be leading a happy life together. David is also in the film industry – he is a producer and a writer best known for "#Lucky Number", "Temporary" and "Unspeakable" movies shot in 2015, 2017, and 2018, while he is also a singer, songwriter, and a theater composer.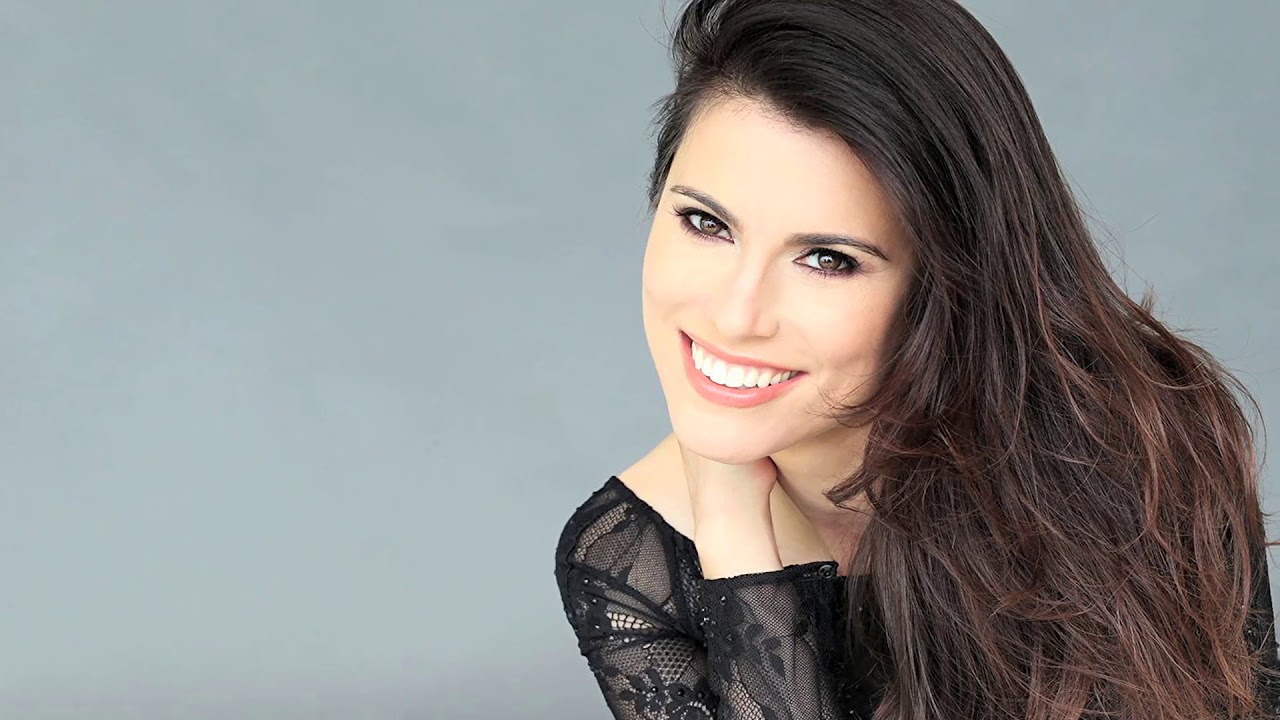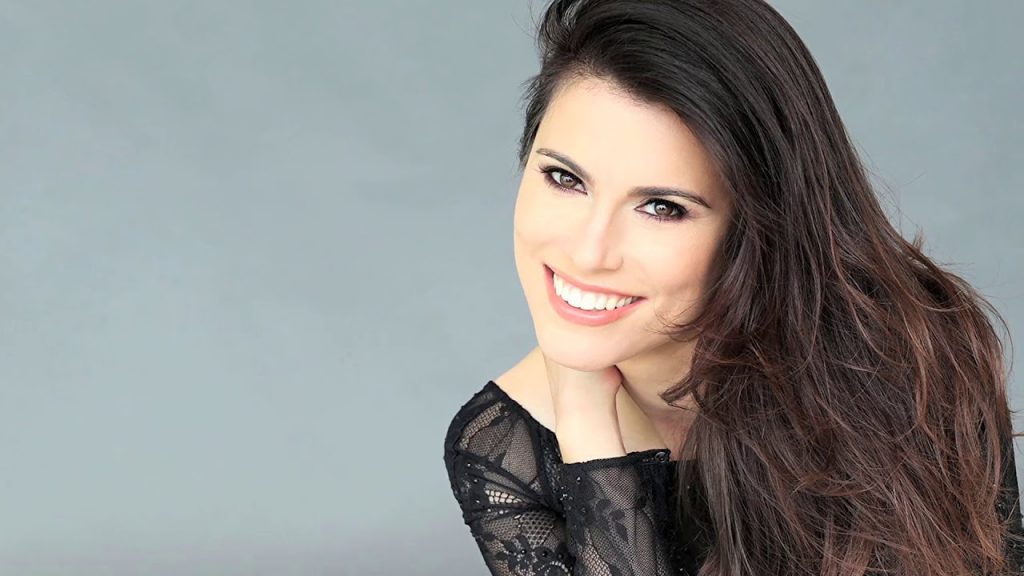 Appearance and net worth
Milena is currently 42 years old, has long brown hair, brown eyes, is 5ft 8ins (1.73m) tall, weighs around 150lbs (68kgs), and her vital statistics are 36-36-37; she wears shoes size 10 and dress size eight.
According to authoritative sources, Milena's net worth is estimated to be more than $4 million, which is likely to rise as Milena is on her way of becoming a successful movie director.
Social media presence
Milena is quite active on several social media platforms – she launched her Twitter account in July 2010, and has so far gathered over 10,000 followers and tweeted more than 2,000 times. She has an Instagram account with 6,500 followers and less than 200 posts while she has a Facebook page as well with almost 5,000 fans.
Even though my amazing leading lady @Vandiekins22 couldn't be at the #AFIDirectingWorkshopForWomen showcase her presence was larger than life! Thanks #JoelAmatGuell for the incredible #posterdesign! #femalefilmmakerfriday @TheAcademy #indiefilm #femaledirector #episodic #DIY pic.twitter.com/ATVEI4LP8e

— Milena Govich (@milenagovich) May 12, 2018
Quotes
'Being on stage is exhilarating. The experience between performer and audience is immediate. It's a real, living artistic experience. You are feeding off of each other because the audience is right there with you so it's really quite magical.'
'Acting as a career can be one of the most gratifying as well as the most infuriating things you can do with your life. There is so much rejection and so much harshness on the business side of it. If you feel that it is your calling and your passion, don't let anybody tell you no. Get the training that you need, seek out mentors, get guidance and then just give with your whole heart.'
Trivia
The proof that Milena is an accomplished singer is the fact that she sang the US. national anthem during the New Jersey Devils home game opener in Newark, New Jersey, and she also appeared twice alongside China's pop star Fei Xiang as his guest performer during his tours.