Miles Luna Wiki Bio, girlfriend, dating Ellie, married, net worth, family
Who is Miles Luna?
Miles Antony Luna was born on the 24th April 1990. in Plano, Texas USA, of Irish and Mexican descent. He is a 28 year-old filmmaker, actor, voice actor, writer and online content creator, best recognized as one of the main content creators at the media and entertainment company "Rooster Teeth". He is the creative mind behind the series "RWBY", "Camp Camp" and "Red vs. Blue".
Miles Luna Bio: Early Life, Family and Education
Although he was born in Plano, Miles and his family lived in several cities in Texas, including Galveston and San Antonio before finally settling in Austin. He was raised by his mother Becky, who worked as a school teacher, and his father, of whom we do not know much except that he is Hispanic and a rabid lover of the "Saturday Night Live" show; when referring to his mom and dad in his shows, Miles often calls them "Madre Luna" and "Papa Luna". Miles has a younger brother named Dylan, and even though Dylan is a sportsperson, he shares his older brother's love for gaming, so the two have appeared several times in videos playing games together. Dylan was also featured a couple of times in "Rooster Teeth" videos. Miles showcased his creative edge as early as high school – he enjoyed making funny videos with his friends and posting them online, and created his own YouTube channel and uploaded short films he made, often with funny titles. Among his earliest short films are "Palapas Promos" and "El Chupacabra Movie Trailer". Having matriculated from high school, Miles application to the University of Texas in Austin, was accepted and began studying Liberal Arts.
Career Beginnings
It was at the University that Miles met some of his future "Rooster Teeth" co-workers and fellow gaming enthusiasts. Miles became friends with Blaine Gibson, Lindsay Jones, Kyler Taylor and Brandon Farmahini, all of whom would later become online content creators at "Rooster Teeth". Miles found his studies to be exactly what he was hoping for, and he also realized that he had enough time to pursue his other interests, one of which was making funny films and cartoons. Along with his friends, he became one of the head writers at Texas Student TV, and was one of the students at the helm of the "Video Game Hour Live" show, broadcast on Texas Student TV, which featured similar content to that Miles would later produce in "Red vs. Blue". He was responsible for the segment of the show entitled "The Noob Corner", and even though he later jokingly asserted that it was awful and unfunny, it was popular among the student crowd, and helped him realize that making cartoons was the thing he enjoyed the most, and wanted to do for the rest of his life. Thus, he took up writing, animation and production classes at the University, and started sending applications for internships. After his initial disappointment for not being accepted at "Cartoon Network" and "Nickelodeon", Miles scored his first job at "Rooster Teeth".
Career at "Rooster Teeth"
Miles first worked with "Rooster Teeth" as a volunteer on their show called "Immersion". His internship went well, and he was offered a job writing and creating animations for the ninth season of the "Rooster Teeth" show "Red vs. Blue". Miles worked ardently on the scripts, and his ideas were featured more and more prominently in the show. After a while, having recognized his talents, the showrunners offered Miles complete creative control over the series, and he was officially introduced as the new head writer and director of "Red vs. Blue" at the 2013 "Red vs. Blue" Panel at RTX Austin, and would remain in this position throughout the next four seasons. Working at "Rooster Teeth" was a dream come true for Miles, and soon enough he climbed all the way to the Head Writer of Animation position at the company. Besides writing and directing "Red vs. Blue", Miles also lent his voice to the characters Felix and Jaune Arc, and in addition became one of the writers as well as assistant director of another "Rooster Teeth" show, called "RWBY". Over the years he has also worked on shows such as "Ten Little Roosters", "Camp Camp" and its spin-offs "X-Ray and Vav", "Heroes and Halfwits" and "Sex Swing: The Animated Series". His work at the company includes writing, voice acting, graphic designing and editing.
Personal Life
Regarding his personal life, Miles Luna is in a relationship with Eleanor 'Ellie" Main, who is a writer, director, editor and camera operator also working for "Rooster Teeth". The couple revealed that they started dating in 2017 but deliberately kept their relationship under the radar, only revealing it when they were streaming a video together on the Twitch platform. They are not married and do not have children together; they currently reside in Austin.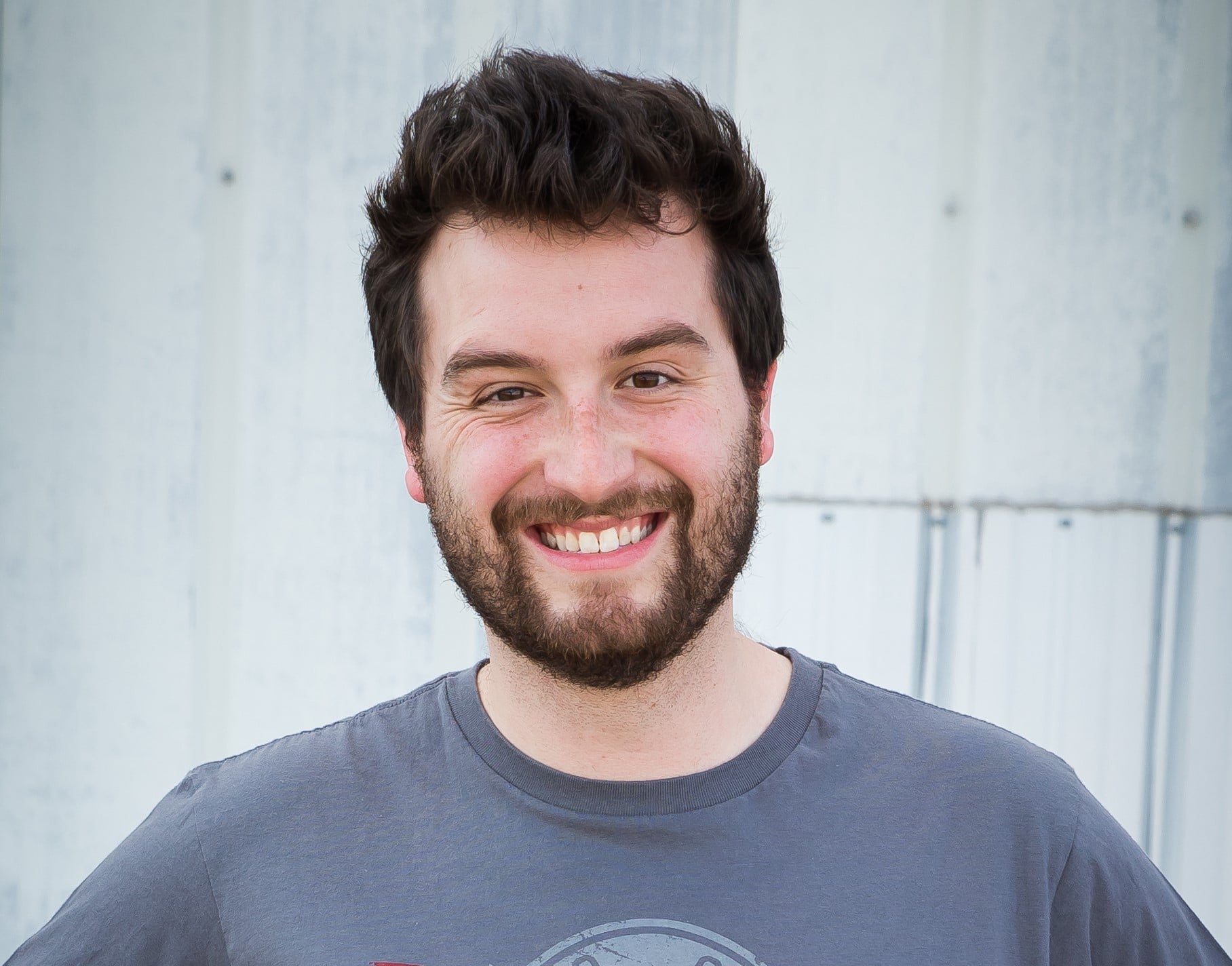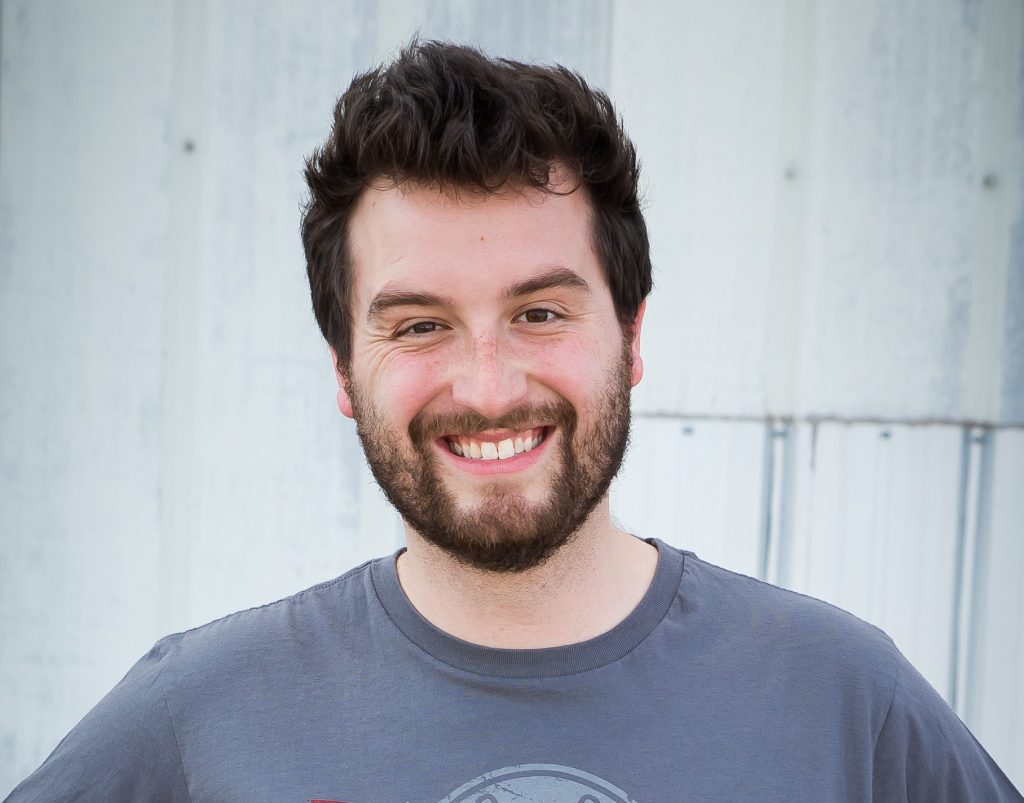 Net Worth
Miles Luna is an immensely talented and hard-working writer, director and actor. He started his career while still in college, and has kept working ever since. Over the years he's managed to amass a significant net worth, which is estimated to be around $1,2 million according to authoritative sources.
Social Media
Luna's official YouTube channel boasts over 11,000 subscribers, and his videos have garnered over 300,000 views. He owns a Twitter account with nearly 230,000 followers, as well as an Instagram page on which he is followed by almost 100,000 fans.
Happy #InternationalWomensDay! I'm lucky to know so many amazing women, and @Elliemainey amazes me every day. She works so hard to try and put good things into the world, her talents never cease to astound me, and her kindness always inspires me.

I also happen to love her a lot. pic.twitter.com/za5lJGa13R

— Miles Luna (@TheMilesLuna) March 8, 2019
Appearance and Physical Characteristics
Speaking about his appearance, Miles has a muscular build. He is very tall, standing at 6ft 2ins (1.88), and has brown hair and dark brown eyes.