Mina Sundwall Wiki Bio, Parents, Siblings, Family, Ethnicity, Measurements
• Mina Sundwall is an American actress who rose to fame for her roles in "#Horror", "Maggie's Plan" and "Lost in Space".
• She was born in New York City and has Swedish and Italian ancestry.
• Mina is multilingual, speaking French, English and Spanish fluently.
• She has acted in "Celebrity Ghost Stories", "The Water Gun Chronicles", "First Prize", "A Good Marriage", "Freeheld", "Un vase à Chinatown" and "Lost in Space".
• Mina supports gun control and dreams of appearing in a historical French movie one day.
Who is Mina Sundwall?
Mina Sundwall is a well-known American actress who rose to fame for acting in "#Horror", "Maggie's Plan" and her latest role in "Lost in Space".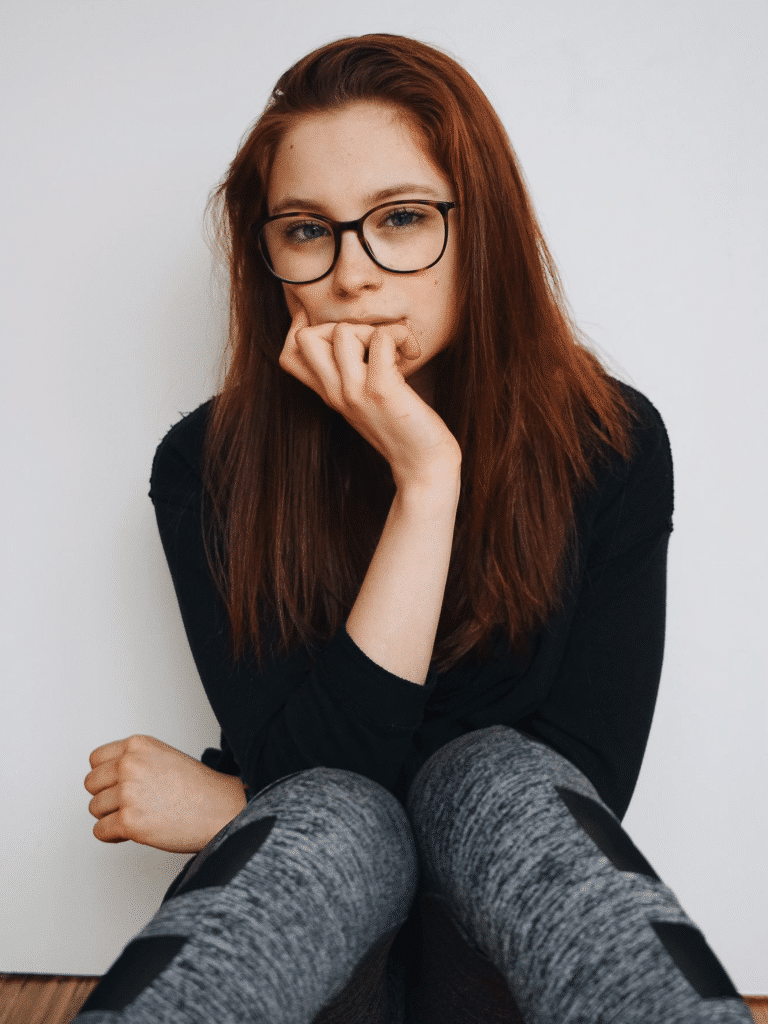 Mina Sundwall Age, Early Life, Family, and Education Background
Mina was born on 23 October 2001 in New York City, USA under the Scorpio Zodiac, to parents Nadia Leonelli and Fredrik Sundwall. She was raised an only child in New York although she spent some of her childhood in Europe specifically in France and Madrid. She has Swedish and Italian ancestry. Although Italian is her mother's first language, Mina does not speak the language, but is multilingual in speaking French, English and Spanish fluently. Also, she can handle Swedish to some extent.
Mina has a great relationship with her parents as an only child, and she keeps posting their photos on her Instagram page. On 18 June 2017, she shared a childhood picture of herself with her father on that year's Father's Day. Mina expressed her happiness at being gifted with a great father. On 4 October 2017, she also wished her father a happy birthday and on 23 November the same year, she wished her mother the same with a message that referred to her mother as the most caring, beautiful, and most badass woman!
Even at a tender age, Mina had a talent for acting, as her first role was when she was only eight months old in the role of a kidnapped child and although she was too young to comprehend what was going on, she was being prepared for greater things. Talking about her education, Mina's parents hired a private tutor for her to help in balancing between her acting career and academics, together planning classes when Mina is free. She is set to matriculate from a regular High School, and since she is good at her academics, Mina plans to join a college.
https://www.youtube.com/watch?v=mXgm7w5GoaM
Mina Sundwall Professional Career
Mina's first television appearance was in 2012 when she played the role of Kathy in the documentary series "Celebrity Ghost Stories". The following year she got the role of Kara Foxx in the short movie "The Water Gun Chronicles", then in 2014 appeared in a number of films including "First Prize" and "A Good Marriage", a psychological thriller, as Petra. She also featured in an episode of the television series "Law and Order: Special Victims Unit" as Mia Harris.
In 2015, Mina played the role of Francesca in "#Horror", a Tara Subkoff's movie, and the same year was cast in "Freeheld" as well as "Maggie's Plan", as Maya Kelder and Justine respectively. She later featured in "Un vase à Chinatown", another short film, and is currently playing the role of Penny Robinson in "Lost in Space", a Netflix television series.
Mina Sundwall Interesting Facts
Here are some interesting facts about Mina Sundwall that you probably did not know. When she is not acting, you can find Mina either playing a piano or guitar as she has an interest in music. According to Mina, her favorite project as of last year is "Lost in Space", and that her favorite episodes in the series are the fourth and ninth in the first season. Mina supports gun control, and she participated in the March for Our Lives campaign. Mina plans on going to Ghana as well as other countries on service trips. Her plans are to contribute towards helping uplift humanity, and spend quality time with children who hail from various backgrounds. She adores children and wishes to help them in this way. As a young child, Mina dreamt of becoming a forensic pathologist, which never came to pass as she later decided to become an actress.
Mina plays video games, but according to her own confession she is not such a good player. She was also once cyber bullied by a so-called friend who turned enemy. During the 2018 FIFA World Cup, Mina supported both France and Croatia. She also has nyctophobia, an irrational fear of the dark. Mina is the daughter of immigrants, and she therefore supports immigration into the US. She also dreams of appearing on an historical French movie one day. Mina cannot eat spinach and is also lactose intolerant.
Mina Sundwall Personal Life, Boyfriend
When it comes to Mina's dating life, there have not been any details of her being romantically involved with anyone. Presently, she does not seem to be concerned with a love interest probably because she is still young and in school, or simply because she just wants to concentrate on her career. Her family owns a dog that she adores although sometimes she feels that her parents love the dog more than her, and is constantly in competition with the furry friend for her parents' love. Mina supports LGBT openly, though she is heterosexual according to her confession of having a crush on Cole Sprouse, a fellow actor. Mina has several tattoos on her body, including wings on her back.
Mina Sundwall Body Features and Measurements
Mina is 5ft 6in (1.68m) tall and is reputed to weigh around 115 lbs (52kg). Her vital statistics are 34-24-34 inches; she has blue eyes and red hair.