Model Kate Stoltz's Bio: Net Worth, Boyfriend, Dating Plastic Surgeon, Nose Job, Measurements, "Breaking Amish"
• Kate Stoltz is an American designer, model, television personality, and humanitarian
• She was born in Myerstown, Pennsylvania and grew up in an Amish family
• She moved to New York in 2012 to pursue a career in modeling, and later launched her own fashion line
• She has a net worth of $300,000 and earns an annual salary of $100,000
• She is single, though there is a rumor of her dating her plastic surgeon, Dr. Robert Morin
Who is Kate Stoltz?
Kate Stoltz is an American designer, model, television personality, and a humanitarian. She was born Kate Stoltzfus on the 21st September 1991, in Myerstown, Pennsylvania Her zodiac is Virgo. Kate Stoltz is the founder of "Kate Stoltz" clothing line that she owns; she is the designer of Women's Wear Fashion, and also the CEO of Developing Faces. Kate Stoltz is popular for starring in the reality show "Breaking Amish".
Kate Stoltz Early Life and Education
Most of Kate's childhood was 
spent in Lancaster
 on the family farm – although Kate's father is a bishop – where she was raised in an Amish family, the middle child in a family of seven children. From when she was a small child, Kate helped her parents work on their farm, while at the age of nine her sister taught her how to sew, and she started making homemade clothes for both herself and her entire family. Kate moved to Boca Raton, Florida when she was 20, but to further her career in modeling, Kate Stoltz later moved to New York in 2012, where she achieved success after working for Bella, Union Bay, Gypsy Sisters, and Spiegel. To hopefully make her acting career more successful, she changed her name to Kate Stoltz after posing for Maxim magazine in July 2013. When she moved to New York, Kate Stoltz required knowledge and skills to excel in the fashion industry career, so she enrolled in the Fashion Institute of Technology, where she became an honors student, and a member of the Phi Theta Kappa Society, before graduating with a degree in Fashion Design.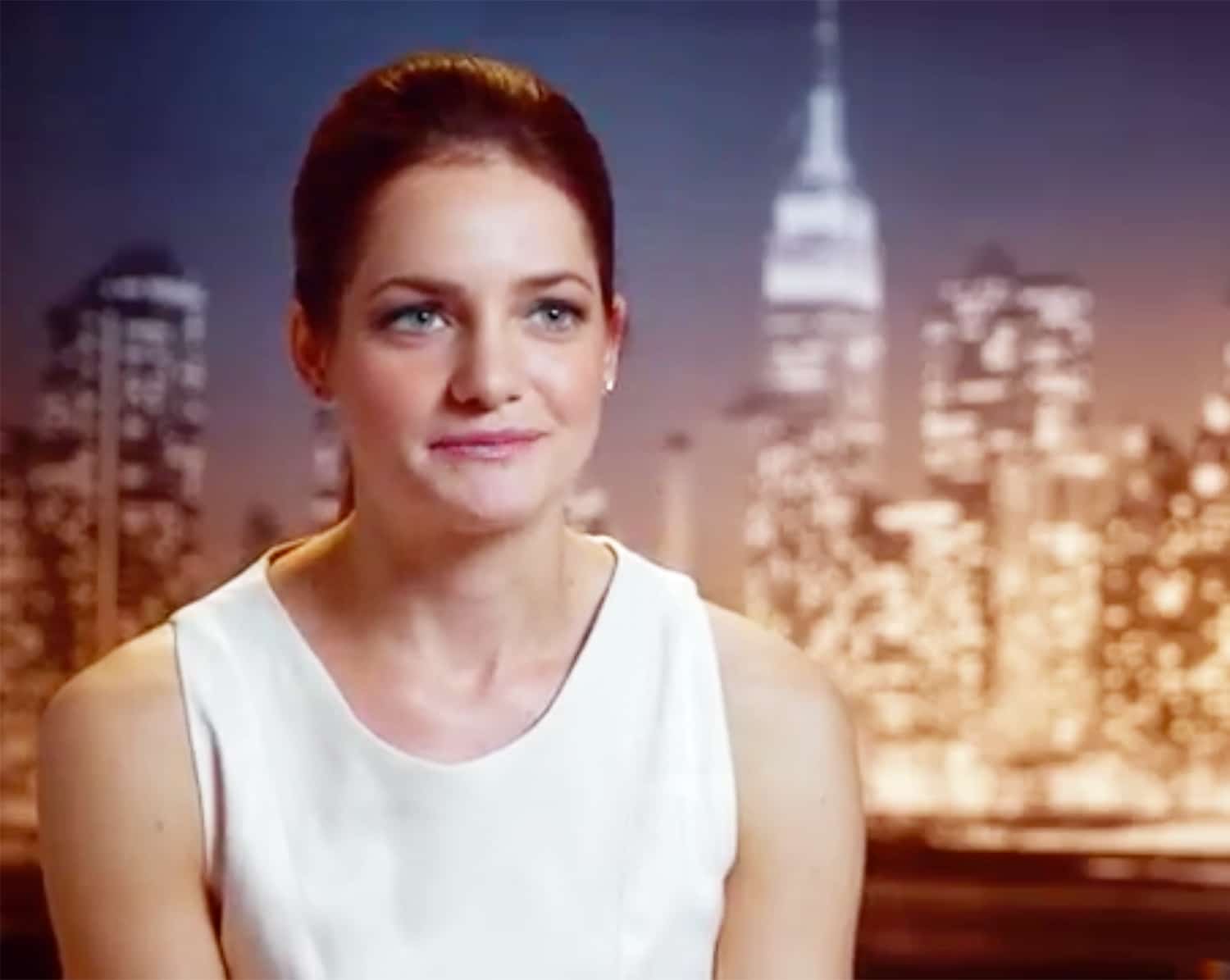 Kate Stoltz's Career
At a tender age of 20, Kate Stoltz moved from her hometown to pursue her dream career in modeling and fashion design. She was lucky to land a job immediately, and ended up working for Gypsy Sisters, Union Bay, Bella, and Spiegel. Her first introduction to the fashion world came when she posed for Maxim magazine in 2013. She also appeared in a reality television show known as "Breaking Amish", and later starred in other two follow-up shows: "Return to Amish" that was aired in 2014 on TLC network, and "Breaking Amish: Brave New World".
Kate Stoltz started her fashion line in 2015. The sewing skills she had earned in her childhood while growing up in an Amish community and her education from her Associates Degree in Fashion came in handy. Her label "Kate Stoltz" focuses mainly on made to measure expensive women's clothes. She gives more attention to quality and detail and her hard work has been paid off as in 2014, Kate Stoltz won the Demiurge Award as a New York emerging designer. Apart from all this, Kate Stoltz is also the spokesperson of a nonprofit organization known as Developing Faces. It is a mission that makes annual visits to Guatemala to assist people suffering from facial abnormalities.  She is also a volunteer at MCC and Food Bank where she donates time and quilts to those in need.
Kate Stoltz Nose Job
In 2014, Kate Stoltz was said to be shopping around NYC for a plastic surgeon to have her deviated septum corrected. According to her, it was a necessity and she had wanted the procedure performed since she was 13 years old – in the Amish community, they don't have surgery unless for a critical condition. Kate broke her nose when she was 13 years old while trying to train a pony in her hometown. She had rhinoplasty surgery in New York City, not cosmetic surgery but a medical procedure to correct her deviated septum.
The New York Blond Wearing Kate Stoltz https://t.co/w9AarY51Kb pic.twitter.com/nNRSm9aT8S

— Kate Stoltz (@kate__stoltz) March 8, 2018
Kate Stoltz Assets, Salary, and Net Worth
Kate has accumulated her wealth from the various roles that she has played on television, and from her modeling jobs with various agencies. Her fashion business also brings in a stream of income, and has even won her an award in New York City as an emerging designer.
https://www.facebook.com/stoltzkate/photos/a.237273446430795/385938381564300/?type=3&theater
As of 2017, Kate Stoltz's estimated annual salary was $100,000 with a 
net worth of
 $300,000 according to authoritative sources – she now also owns a bakery in her hometown that is run by her mother and sister.  She is considered a gorgeous and successful model as well as a reality star, and is popular for her immense love for fashion despite the fact that she grew up in a community where women only wore plain dresses with long sleeves, long skirts, and bonnets that are very old-fashioned. She has even confessed that she loves wearing fancy underwear. Kate purchased her first vehicle when she was only 19 years old, and says that her dad was not happy about it. He even gave her an ultimatum to either move out or get rid of the car. It was at this time that she decided to relocate from her hometown and make a career for herself.
Kate Stoltz Boyfriend, Dating, and Personal Life
Kate Stoltz is still single although there is a rumor going around that she is dating her plastic surgeon. Dr. Robert Morin is the doctor who performed Kate Stoltz's rhinoplasty to help repair her septum. Although the doctor is much older than her, they might be a couple. Dr. Robert runs the Developing Faces charity organization, and has been spotted working with Kate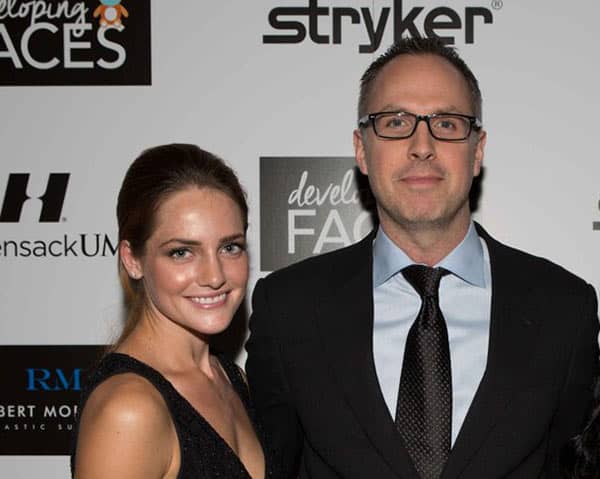 Having been brought up in a reserved community, Kate Stoltz does not fancy talking about her personal life and who she is dating. However, she once shared the news that there was someone special in her life. That was on Valentine's Day, and to affirm it, she posted a flower saying that it was from her sweetheart, but without disclosing his identity, which of course left people speculating as to who it was.
Kate Stoltz's Measurements
Kate Stoltz is regarded as a beautiful model with a small body frame. She is a brunette with blue eyes, and her known body measurements are 5ft 7ins (1.73m) tall, reputedly 120lbs (55kgs) in weight, her vital statistics are 34-24-34 (inches), she wears US 8-size shoes, and US 2-size dress.