MythBusters' Kari Byron Wiki: Net Worth, Pregnant, Measurements, Tattoo, Family
• Kari Byron is a television host, artist and sculptor, most well known for her work on "MythBusters"
• She was born in Santa Clara County, California and graduated from San Francisco State University with a Bachelor of Arts degree in film and sculpture
• She has worked on several projects since leaving "MythBusters", including "White Rabbit Project" and "Thrill Factor"
• Kari is an atheist and a pescetarian, and is married with one daughter
• She is popular on social media, with over 450,000 followers on Twitter, 260,000 on Facebook, and 150,000 on Instagram
Who is Kari Byron?
You probably remember her from the "MythBusters", in which she featured from season one until season 12, but where is Kari Byron now, and what is she doing; why did she leave the popular show in the first place? These and other questions will be answered in the future text, so if you want to find more about Kari, then stay with us for a while. Born Kari Elisabeth Byron on the 18th December 1974, in Santa Clara County, California USA, she is a television host, artist and sculptor, who after leaving "MythBusters" has worked on several projects, including "White Rabbit Project", which airs on Netflix and deals with unusual aspects  from history and pop culture. She hosts the show alongside Tory Belleci and Grant Imahara, who were her co-stars in "MythBusters".
Kari Byron Wiki: Early Life, Parents, and Education
The daughter of Sue and Dennis Byron, Kari grew up in California and went to Los Gatos High School. Upon matriculation, Kari enrolled at San Francisco State University, from which she graduated magna cum laude in May 1998, with a Bachelor of Arts degree in film and sculpture. After she finished her studies, Kari ventured on a backpacking trip through South Asia, and also participated in numerous art projects.
Career Beginnings and Rise to Prominence
Kari joined Adam Savage and Jamie Hyneman, alongside Tory Belleci and Grant Imahara in "Mythbusters", to form "The Build Team" or B team. In the beginnings they would only build models for the experiments Jamie and Adam were conducting, but as the show developed, the trio began testing myths on their own. Kari, Tory and Grant remained in the series until 2014, though she was also on maternity leave for the second half of the 2009 season when she was replaced by Jessi Combs. During her time on the show, Kari became popular, reaching prominence with the rest of the cast. She also worked on other projects while in the show, including serving as the host of "Large, Dangerous Rocket Ships" (2010-2011) on Science Channel, and hosted her own show "Head Rush", also through 2010-2011, which focused on bringing science closer to the teens and younger population.
#tbt Remember walking the green carpet? @ToryBelleci @grantimahara pic.twitter.com/ScUTUzR01g

— Kari Byron (@KariByron) August 24, 2017
Later Career
After leaving the "MythBusters", Kari remained closed to Tory and Imahara, and in 2015 she teamed up with Tory Belleci to host the new show on Travel Channel, entitled "Thrill Factor", in which the two visited thrill rides around the world, and spoke about the science involved in building and running them, such as the effect of G-forces on heart rate, breathing and many other factors. Furthermore, in 2016 she, Tory, and Grant began hosting the "White Rabbit Project", produced by Netflix. Currently, she is working on the new show "Crash Test World", scheduled for a premiere in 2019.
An Accomplished Artist
From an early age Kari has been interested in art, and after finishing her studies started making sculptures from polymer clay, wood, metals and other materials. She has held numerous exhibitions, including "Stray Doll" in September 2004; she has continued to make sculptures but has stopped exhibiting her creations.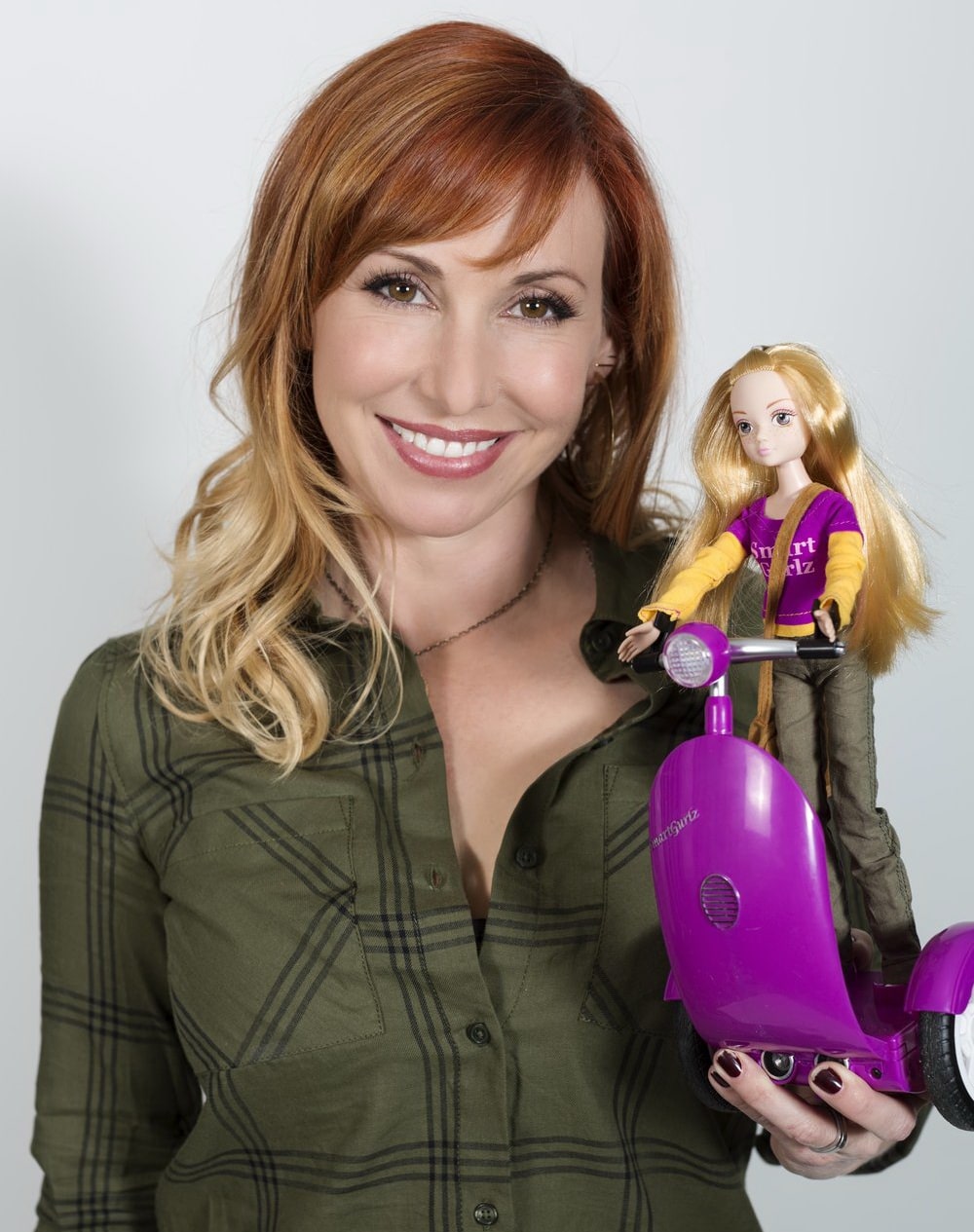 Kari Byron Net Worth and Salary
Since launching her career, Kari has become quite successful and has hosted several popular shows. "MythBusters" for Kari now seem as long past, but helped her a lot in her early career. So, have you ever wondered how rich Kari Byron is, as of late 2018? According to authoritative sources, it has been estimated that Kari's net worth is as high as $2 million, while her annual income is yet to be revealed. Undoubtedly, her net worth will become bigger in the upcoming years, assuming that she successfully continues her career.
Kari Byron Personal Life, Pregnant, Children, Husband, Marriage
What do you know about Kari in her personal life? Well, she has been quite sharing with fans when it comes to her personal struggles and successes. She has been married to Paul Ulrich, an artist as well, since 2006. The couple has one child together, a daughter named Stella Ruby, born on the 28th June 2009. Kari is an atheist and thinks of herself as a skeptic, and is more focused on scientific explanations rather than believing in God. She is a pacifist as well as a pescetarian, meaning that she eats fish and other seafood but not the flesh of other animals. When asked about her diet, she sometimes says that she is vegetarian, as it is too tiring for her to explain what pescetarianism is.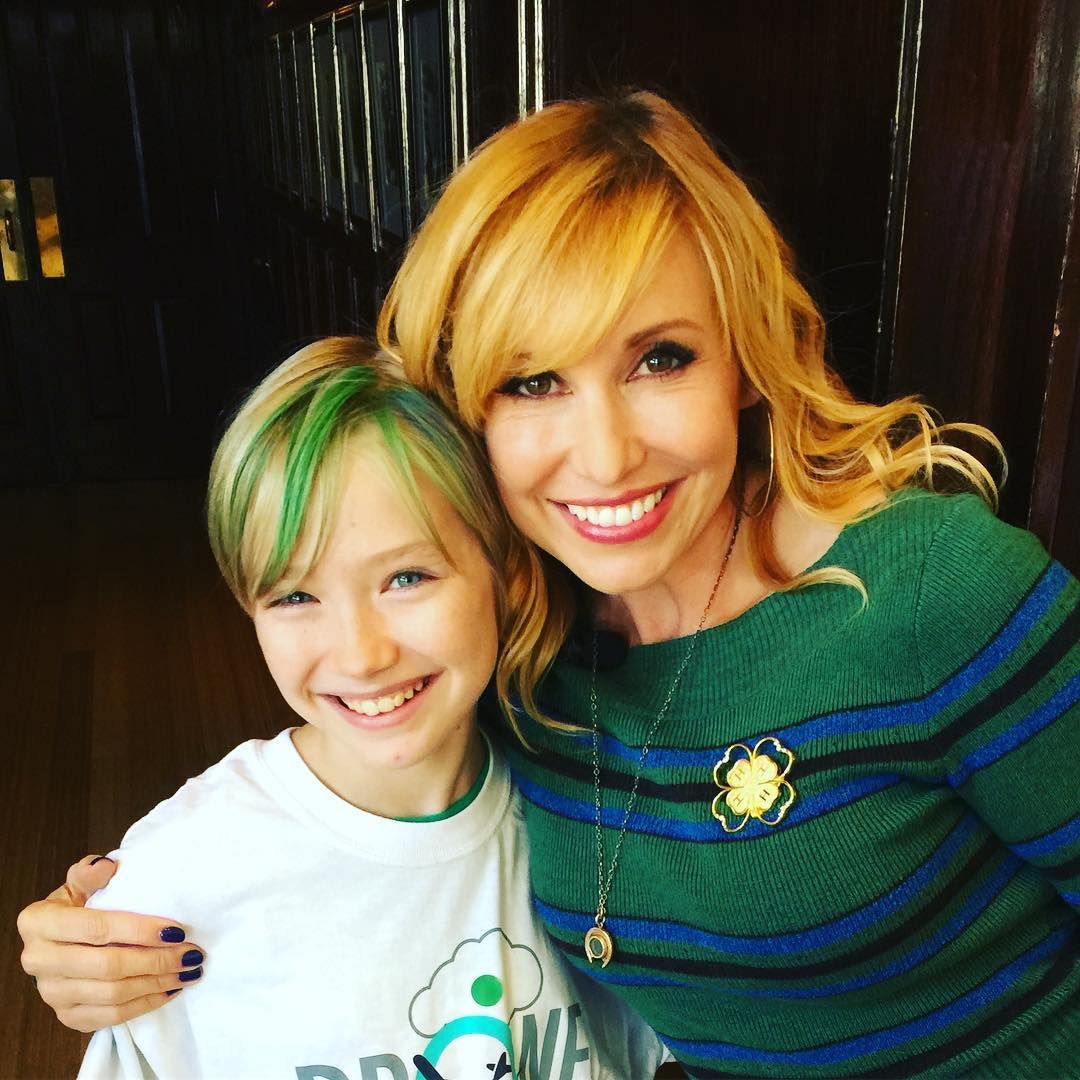 Kari Byron Internet Fame
Over the years, Kari has become quite popular on social media platforms, especially Twitter, Facebook and Instagram as well. Her official Twitter page has almost 450,000 followers, with whom she has shared her most recent career endeavors, including the release of her book "Crash Test Girl", among many other posts. You can find Kari on Facebook, on which she has around 260,000 followers, while on Instagram, Kari is followed by more than 150,000 people, using the latter to share details from her personal life, such as her travels, and having a good time with her friends and colleagues.
So, if you aren't already a fan of this prominent TV personality, then this is a perfect opportunity for you to become one, just skip over to her official pages and see what she is up to next.