Obba Babatundé (How High) Wife, Net Worth, Children, Family
• Obba Babatundé is an American actor, film producer, director, and singer.
• He was born in New York City, USA on 1 December 1951.
• He has close to 200 acting credits, and is known best for his portrayal of Willie Long in the 1999 movie "Life".
• He has five writing, 10 producing and six directing credits.
• As of March 2022, his net worth is estimated to be over $4 million.
Who is Obba Babatundé?
Donald Cohen was born in New York City, USA on 1 December 1951 – his zodiac sign is Sagittarius, and he holds American nationality. He's an actor, film producer, director, and singer known as Obba Babatundé, with close to 200 acting credits to his name, while he's perhaps still known best for his portrayal of Willie Long, one of the main characters in the 1999 crime comedy movie "Life". It was directed by Ted Demme, also starred Eddie Murphy and Martin Lawrence, and follows two people who were wrongfully convicted in 1932, and became friends in jail; the movie won one of the eight awards for which it was nominated, including an Oscar nomination for Best Make-up.
Early life and education
Obba was raised in New York City alongside his brother Akin Babatunde, by their parents about whom only little is known, because Obba respects their privacy; it's believed that his father was a high school teacher, and that his mother was a housewife.
Obba became interested in acting while still attending a local elementary school, and would often perform for his parents and friends; he was interested in numerous other activities, including singing and dancing. Obba studied at Jamaica High School in Queens, New York City and was physically quite active during his four years there, as he was on the school's track and cross country teams.
Upon matriculating in 1969, Obba began teaching at a private school, while he occasionally appeared in theatre plays. Upon discovering that he's of Nigerian descent, he changed his name to 'Obba' meaning 'king', and 'Babatunde' meaning 'father has returned again'.
Roles in TV series
Obba made his debut TV series appearance in the 1986 episode "Treemonisha" of the musical "America's Musical Theater", and the following years saw him appear in an episode or two of numerous series, such as the romantic mystery drama "All my Children", the mystery crime drama "Matlock" and the action adventure comedy "CBS Summer Playhouse".
In 1995, Obba played Charles Ellis in the episodes "Full Moon" and ""Freeze Outs" of the critically acclaimed mystery thriller drama "Chicago Hope", created by David E. Kelley, and which starred Mandy Patinkin, Adam Arkin and Hector Elizondo. The series follows the lives of people working at a major Chicago hospital, aired from 1994 to 2000, and won 31 awards, including seven Primetime Emmys, while it was nominated for 108 other awards.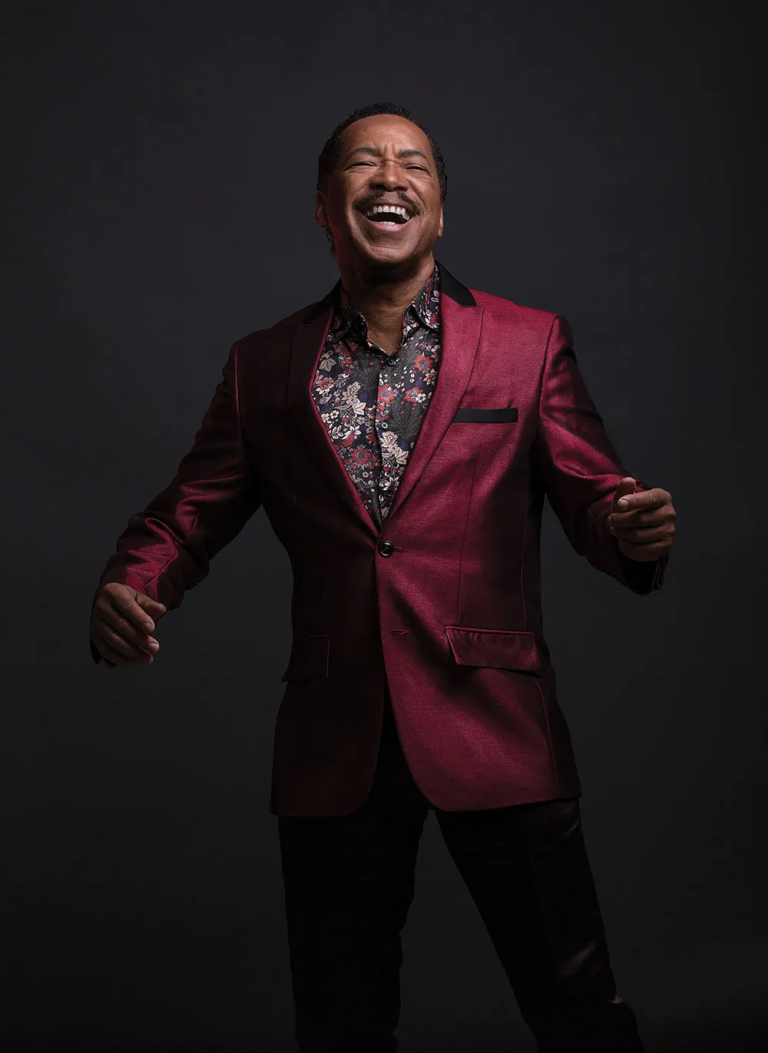 Obba made a guest appearance in numerous series between 1995 and 2000, such as the hit romantic comedy "Friends", the science fiction fantasy thriller "The Burning Zone", and the comedy "Sparks".
Between 1999 and 2004, Obba voiced Conroy and several other characters in the short animated action series "Rocket Power", and between 2002 and 2006, he played Charles Thorne in the critically acclaimed comedy "Half & Half". It was created by Jeffrey Klarik, starred Essence Atkins, Rachel True and Chico Benymon, and follows half-sisters Dee Dee and Mona who have recently moved in together; the series won one of the 19 awards for which it was nominated. A couple of Obba's notable performances in the remainder of the 2000s were in the mystery crime drama "Cold Case", the soap opera "The Young and the Restless", and the crime comedy drama "Boston Legal".
Between 2011 and 2013, Obba voiced King Teredor in the animated action adventure "Winx Club", and in 2017, he played the supporting character Barton Royce in the popular comedy drama "I'm Dying Up Here". It was created by David Flebotte and Jim Carrey based on the eponymous book by William Knoedelseder, starred Melissa Leo, Ari Graynor and Michael Angarano, and the series is it was nominated for three awards.
Two of Obba's most recent roles in TV series have been in 19 episodes of the action crime adventure "S. W. A. T." since 2018, and three episodes of the drama "Goliath" in 2021.
Roles in movies
Obba made his debut film appearance in the 1987 action science fiction comedy "Leonard Part 6", which received mostly negative reviews, and a couple of his following roles were in the 1988 drama "God Bless the Child", the 1989 comedy "Heart and Soul", and the critically acclaimed 1991 crime thriller drama "The Silence of the Lambs".
In 1996, Obba portrayed Jeffery in the comedy "Carpool", directed by Arthur Hiller, and which starred Tom Arnold, David Paymer and Rhea Perlman. The movie follows a man who has to take over his wife's responsibilities now that she has fallen ill, and it won two awards. Some of Obba's notable performances in the remainder of the '90s were in the 1996 western comedy "The Cherokee Kid", the 1997 war drama "Miss Evers' Boys", and the 1999 mystery thriller comedy "The Apartment Complex".
Obba starred as Dean Carl Cain in the popular 2001 fantasy comedy "How High", directed by Jesse Dylan, and which also starred Method Man and Redman. It follows two friends – Jamal and Silas – who have smoked the ashes of their cremated friend, while he has now returned as a ghost, and is helping Jamal and Silas pass their college exams.
Some of Obba's other notable performances in the 2000s were in the 2002 animated adventure comedy "The Wild Thornberrys" (voice role), the 2007 crime thriller drama "Cover", and the 2009 comedy "Why Am I Doing This?"
What marked the 2010s for Obba was perhaps his portrayal of Stark in the 2016 horror thriller "The Watcher", written and directed by Ryan Rothmaier, and which starred Erin Cahill, Edi Gathegi and Denise Crosby. The movie follows a young couple who have just bought their dream house, but have discovered that there's a strange force present within the house.
Obba is currently shooting for six upcoming movies, including the crime drama "Noble Intentions", the adventure mystery drama "Master of Dreams", and the drama "Fuhgedd About It".
Other credits
Obba has five writing, 10 producing and six directing credits. Two of the movies which he has written, produced and directed include the 2003 documentary "Oscar's Black Odyssey: From Hatte to Halle", and the 2014 short family drama "Clarissa's Gift".
Obba has voiced characters in numerous video games, including Lando Calrisian in the 2001 games "Star Wars: Galactic Battlegrounds" and "Star Wars: Rogue Squadron II – Rogue Leader", the 2012 "Kinect Star Wars", and the 2015 "Disney Infinity 3.0".
Obba could've been seen featured in many documentaries, most recently in the 2015 episode "Sammy Davis, Jr." of the series "Unsung Hollywood", the 2018 movie "Mr. Soul" and the 2021 series "Independent Lens".
Obba has made a guest appearance in numerous talk-shows, such as "Actor Reporter Interviews", "Soap Central" and "The Actor's Choice".
Awards and nominations
Obba has been nominated for five awards, winning one: a 2016 Daytime Emmy Award for Outstanding Guest Performer in a Drama Series, for "The Bold and the Beautiful".
Obba's nominations include a 1997 Primetime Emmy for Outstanding Supporting Actor in a Miniseries or a Special, for "Miss Evers' Boys".
Wife and children
Obba prefers to keep the details of his love life away from the media's attention, but it's still widely known that he's today a married man.
Obba exchanged vows with a non-celebrity American woman around four decades ago, in a private ceremony attended by only the closest of their friends and family members; Obba hasn't shared any details concerning his wife, but it's believed that she's a philanthropist and former nurse.
They have two sons together, one of whom is Antar Tarak Babatuden; Obba and his wife prefer to keep their boys away from media.
Obba hasn't spoken of any other women whom he has perhaps been with, and as of March 2022, he's married and has two sons.
Hobbies and other interests
Obba is passionate about music, and has sung in a couple of songs featured on the Onaje Allan Gumbs' album "Sack Full of Dreams"; he's a huge fan of jazz, soul and blues music, and his favorite singer is the late Aretha Franklin.
Obba's quite active on Instagram, and apparently enjoys the attention which he's receiving from his more than 10,000 followers on the network; he has uploaded close to 100 pictures, most of which have been taken during his everyday life.
Obba is a huge lover of animals, with horses being his favorites; he's an avid horseback rider.
One of Obba's favorite hobbies is travelling. He has been all around the world to shoot for his movies and TV series, while his dream travel destination is Nigeria, Africa.
Obba has his own favorite actor and actress, Jamie Fox and Meryl Streep, while a couple of his favorite movies include "Django Unchained", "Just Mercy" and "The Bridges of Madison County".
Age, height and net worth
Obba is 70 years old. He has short black hair and brown eyes, his height is 5ft 8ins (1.75m) and he weighs around 155lbs (70kgs).
As of March 2022, his net worth has been estimated at more than $4 million.