Patrick Swayze's brother, Don Swayze Wiki Bio, net worth, wife, family
• Don Swayze is an actor born in Houston, Texas in 1958.
• His net worth is estimated to be over $5 million.
• His career started in 1980 and he has had numerous roles in films, television series and stage productions.
• He has been married twice and has one daughter.
• He is an avid skydiver and cyclist and does not have official social media accounts.
Who is Don Swayze?
Donald Carl Swayze was born on 10 August 1958, in Houston, Texas USA, so is currently aged 60. He is an actor, probably best recognized for starring in the role of Jesse James in an episode of the ABC superhero series "Lois & Clark: The New Adventures Of Superman" (1995), playing Shaw Roberts in the CBS soap opera "The Young And The Restless" (2010), and featuring as Sherman in the western thriller "Heathens And Thieves" (2012). He is also known for being the younger brother of the late actor Patrick Swayze.
Would you like to know more about Don Swayze's professional career and personal life? How rich is he, as of now? If you are interested, stay tuned and find out.
Don Swayze Net Worth
His career started in 1980, and he has been an active member of the entertainment industry ever since, primarily known as a professional actor. So, if you ever wondered how rich Don Swayze is, it has been estimated by authoritative sources that the total size of his net worth is over $5 million, accumulated through his successful career. If he continues to develop his career further, his net worth will certainly increase in the coming years.
Early Life, Family, and Education
Concerning his early life, Don spent his childhood in the Oak Forest Area, Houston, where he was raised alongside four siblings by his father, Jesse Wayne Swayze, who worked as an engineering draftsman, and his mother, Patsy Swayze, who was a well-known choreographer, dance instructor, and dancer. Speaking about his ancestry, Don is the direct descendant of John Swasey, who moved from Bridport, Dorset, England UK to Massachusetts, USA during the great migration. Regarding his education, there is no public information about it to date.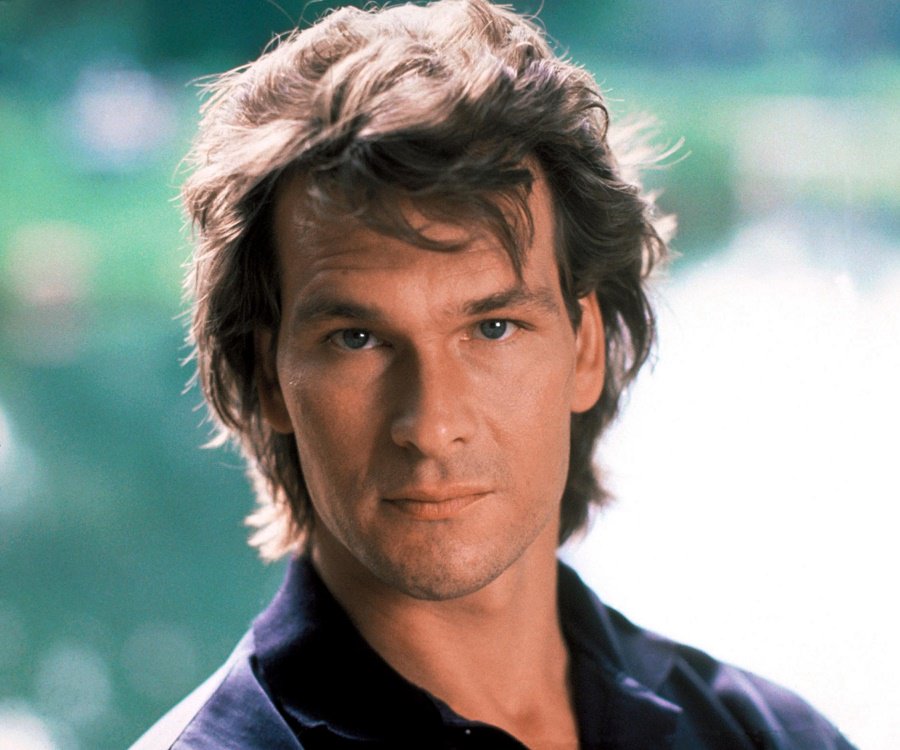 The 1980s: Career Beginnings
Speaking about his acting career, it began when he appeared as a dancer in the 1980 romantic drama film "Urban Cowboy", featuring John Travolta and Debra Winger; however, the role went uncredited, so his official debut was in the TV film "I Married A Centerfold" in 1984. Afterwards, he continued with minor roles in such TV film titles as "J.O.E. And The Colonel" (1985), "Prince Of Bel Air" (1986), "Dead or Alive" (1987), etc. Concurrently, he also starred as Mark in the drama "Shy People", directed by Andrey Konchalovskiy, and as Andy in the thriller "Death Blow: A Cry For Justice", both in 1987. By the end of the decade, he has landed the role of Nelson in the sci-fi action "Driving Force" (1989), next to Sam J. Jones and Catherine Bach, and featured as Abalone in the TV film "The World According To Straw" (1990). During the 1980s, Don Swayze also had minor parts in such TV series as "Street Hawk", "L.A. Law", and "Hunter", among many others, all of which contributed to the establishment of his net worth.
The 1990s: Rise to Fame
At the very beginning of the next decade, Don started getting more serious roles, as he starred as Ritchie in Michael Spence's drama "Edge Of Honor", and portrayed Jeremy in the crime drama "Payback", both in 1991. Two years later, he landed the role of Rudy in the drama "Eye Of The Stranger", after which he was cast as Gork in the sci-fi comedy "Beach Babes From Beyond", the same year, and as Dwayne in the thriller "Forced To Kill" (1994). In 1995, Don rose to prominence with the role of Jesse James in an episode of the ABC superhero series "Lois & Clark: The New Adventures Of Superman", which was followed by guest-starring appearances in other TV series "NYPD Blue", "Walker, Texas Ranger", etc. His other notable roles in the 1990s included Billy in the sci-fi action thriller "Digital Man" (1995), Scott in the action "Squanderers" (1996) alongside Chad McQueen and Joe Estevez, and as Joseph Highsmith in the crime-drama thriller "The Prophet's Game" (2000). Between 1999 and 2000, Don played in The WB sitcom "Movie Stars", adding a considerable amount to his net worth and increasing enormously his popularity.
The 2000s
In the early 2000s, Don was focused on guest-starring roles, as he made appearances in such TV series as "The Division", "The X-Files", and "Tremors", after which he portrayed Fred in the 2003 action drama film "Betrayal", next to Adam Baldwin and Erika Eleniak. His next major appearance came with the role of a tattooed man in the HBO dark fantasy series "Carnivàle" (2003-2005), which was followed by his portrayal of Otis in Ben Rekhi's drama "Waterborne" (2005). Thereafter, Don featured as Abe in the horror thriller "The Visitation" (2006), alongside Martin Donovan, Edward Furlong and Kelly Lynch, played Charles Hankel in two episodes of the CBS police procedural crime drama series "Criminal Minds" (2007), and was cast as Bouncer in the drama "Powder Blue" (2009). In 2010, he became quite busy as he appeared not only in the HBO dark fantasy horror series "True Blood", playing Gus, but also in the CBS soap opera "The Young And The Restless", portraying Shaw Roberts. Other TV series he appeared in during the 2000s include "CSI: Miami", "Charmed", and "It's Always Sunny In Philadelphia", among many others, all of which increased his net worth by a large margin.
The early 2010s
Don's next most notable roles came in 2012, when he starred as Daniel Allen in the horror "Lizzie", played Sherman in the western thriller "Heathens And Thieves", and featured as Chale Lord in another western, entitled "Ambush At Dark Canyon", increasing further his net worth. In 2013, he was a part of the cast of a Scandinavian noir crime television series "The Bridge", playing Tampa Tim, after which he landed the role of Sheriff Hendricks in the horror mystery "The Appearing" (2014), directed by Daric Gates, and then guest-starred in an episode of the FX crime drama series "Sons Of Anarchy" in the same year.
Recent Years and Upcoming Projects
To speak further of his career, Don also portrayed Big Willy in the action thriller "The Night Crew" (2015), and guest-starred in such TV series as "General Hospital", "Decker" and "Family Guy". Most recently, he featured as Whitley Senior in the thriller "Beneath The Leaves", and was chosen to play Angie D. in the spin-off of "Walker, Texas Ranger", entitled "Sons Of Thunder", both in 2019. It is also announced that he will appear in such titles as "The Wind Of Heaven", "Holy Masquerade", and "Fragments From Olympus: The Vision Of Nikola Tesla", so his net worth will certainly increase in the coming year.
Stage Career
In addition to his professional acting career on the big screen and television, Don Swayze also tried himself on stage. In 2001, he made his debut appearance in the role of Pedro in the production of "Man Of La Mancha", at the Simi Valley Cultural Arts Center, which helped him a lot in improving his acting skills. Thereafter, he performed in the Beverly Hills Playhouse's production of the comedy "Lone Star" (2005), playing Roy, and in 2011 starred in the role of US Army Sgt. Don Simpson alongside Anne Archer in the play "Jane Fonda: In The Court Of Public Opinion" at the Edgemar Theater in Santa Monica, California.
Personal Life, Hobbies, Social Media Presence
To talk about his personal life, Don Swayze married actress and model Marcia Rose Goebel in December of 1985, and she gave birth to their daughter named Danielle Swayze in 1988. However, the couple decided to divorce in 1993 and went into their separate ways. In June of 2014, he tied the knot with Charlene Lindstrom.
In his spare time, Don enjoys cycling cross-country using his own mountain bike, and is also known as an avid skydiver.
Regarding his presence on the social media scene, Don Swayze does not have any official accounts on such popular platforms as Facebook, Instagram, and Twitter.