Paul Abrahamian (Big Brother) Wiki Bio, Family, Parents, Girlfriend, Dating
• Paul Abrahamian is a 25 year-old television personality, musician, and clothing designer.
• He is best known for his appearances on the US version of the reality television series "Big Brother" between 2016 and 2018.
• He attended Pepperdine University and holds a Bachelor's degree in philosophy.
• He is the founder of the post-hardcore band "Reviver" and the alternative rock band "Van Alden".
• He has a net worth of over $1 million.
Who is Paul Abrahamian?
Paul Raffi Abrahamian was born on the 13th June 1993, in Tarzana, California USA, of Armenian and Russian descent. He is a 25 year-old television personality, who became famous as a contestant in several seasons of the US version of the reality television series "Big Brother". Beside his appearances in reality television shows, Paul is also a musician and a clothing designer.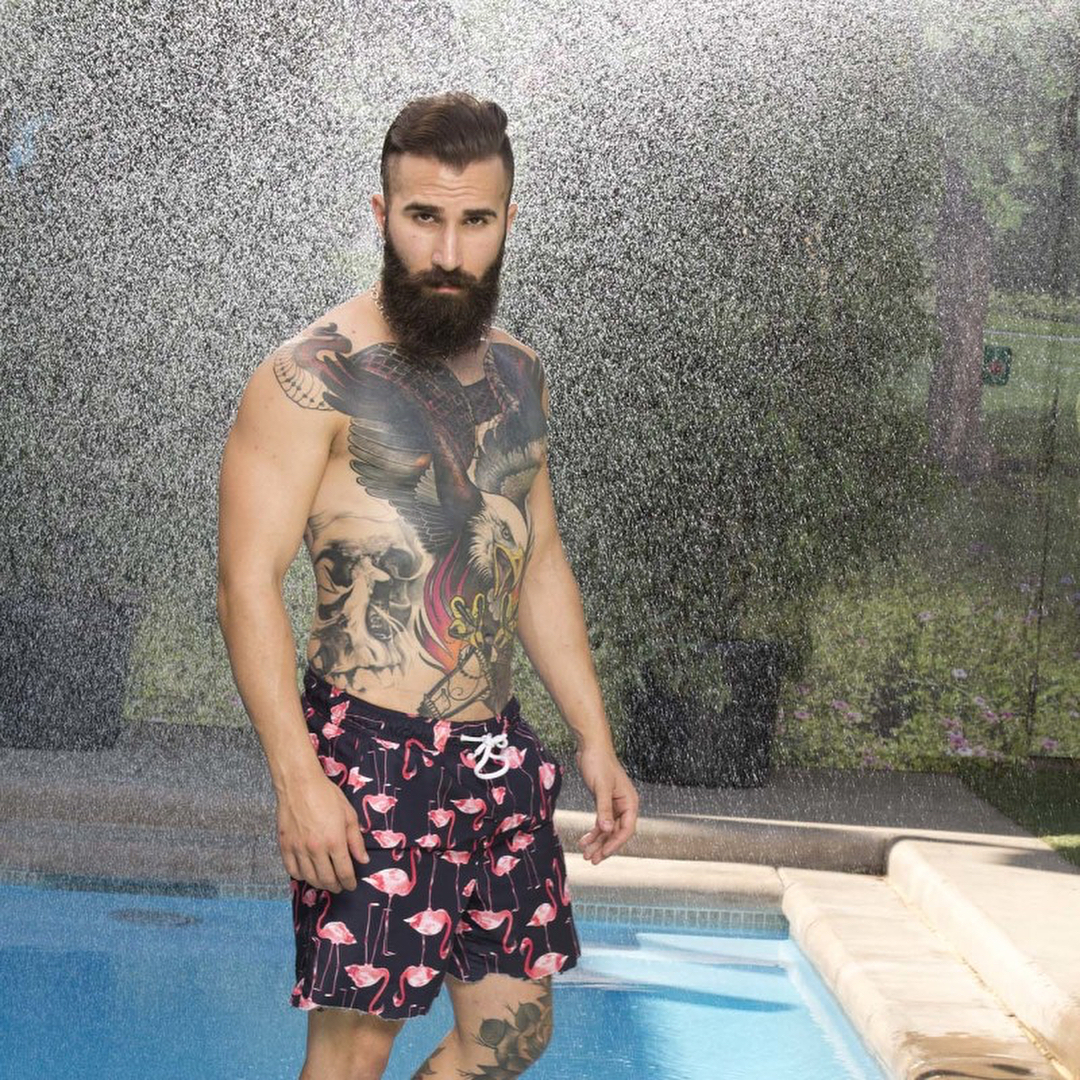 Paul Abrahamian Bio: Early Life, Family, and Education
Not much is known about Paul Abrahamian's family, early life and education. What we do know is that he studied philosophy at college and acquired his Bachelor's degree from Pepperdine University in Malibu.
Big Brother
Paul came under the spotlight when he was chosen to participate in the 18th season of the highly popular US version of the reality game show "Big Brother", which was broadcast on CBS. In the period between 2016 and 2018, Abrahamian set the record for the most time spent in the "Big Brother" house – 193 days as a contestant, so his career includes "Big Brother 18", "Big Brother 19" and its spin-off shows "Big Brother: Over the Top" and "Celebrity Big Brother".
Big Brother 18 & 19
Abrahamian's reality TV career began on the 19th June 2016, when he entered the house of "Big Brother 18", which lasted for 99 days and with Paul in second place, receiving four jury votes in the final voting while the winner Nicole Franzel received only one more; as a runner up, Paul was awarded $50,000. Throughout his first season, Paul managed to avoid eviction six times, and won the title of Head of Household three times. In the following year, Paul made his second appearance on the show by swapping with another contestant on the first day of the broadcast. Although his surprise return drew a mixed reception, Paul reached the final round once more after 92 days spent in the house, once again coming second place with only one jury vote less than the winner, Josh Martinez, and so another runner-up payment of $50,000. This time, he was nominated for eviction only once, and was named Head of Household three times in total.
Big Brother Spin-offs and Other TV Appearances
After his first two seasons on the "Big Brother", Paul was chosen as a host of one Head of Household competition in "Big Brother: Over the Top", a spin-off from the original show that aired exclusively online, and was available for watching through subscription. He would return once again in another spin-off entitled "Celebrity Big Brother", as well as "Off the Block with Ross and Marissa" and "Big Brother 20". In addition, Abrahamian has now made appearances on several other CBS shows, including the game show "Candy Crush" and soap opera "The Bold & The Beautiful".
Music Career and Clothing Design
Prior to his reality television appearances, Paul was primarily known as a musician, one of the founders of the Los Angeles-based post-hardcore band called "Reviver" in which he plays the lead guitar. The band has its official YouTube channel which features music and lyric videos, as well as videos from their live shows. They also have a website where fans can buy the band's official merchandise. Thanks to Paul's new-found fame, the band's popularity grew as well, with more concerts and live shows on the way. Furthermore, Paul has recently started an alternative rock band called "Van Alden" as a side project, in which he is both the lead singer and lead guitarist.
Regarding his clothing design, Paul has now launched his own urban clothing line called "DeadSkull Apparel", based in Los Angeles. His designs include various products, such as jackets, shirts, hats, pins, necklaces and many other. Fans can purchase Paul's designs on the official website.
Personal Life
Although it may come as a surprise, Paul is actually pretty quiet when it comes to his private life. Currently there is no information about whether or not he is dating anybody. However, we do know that he is not married and that he does not have children. It is speculated that he was in a relationship with Oana Gregory from 2015 until 2016, which came from Gregory's twitter posts which often featured Paul at that time. However, it's unlikely that the two are still together.
heard it was dad bod szn pic.twitter.com/5gzbSCdWFC

— Paul Abrahamian (@deadskulltweets) October 21, 2018
Net Worth
Authoritative sources have estimated that Paul Abrahamian's net worth amounts to over $1 million, coming partly from his "Big Brother" show appearances, as well as from his music career, and his apparel.
Social Media
Paul Abrahamian's Instagram account boasts nearly 400,000 followers. Paul often uses his Instagram page to promote tours, new songs and his clothing company. He is also active on Twitter and his account has more than 140,000 followers. In addition, both his clothing line and his new music project can be found on Instagram.