Peter Gadiot (James Valdez on Queen of the South) Bio wiki, wife, dating
• Peter Gadiot is a British actor best known for his role of genie Cyrus in the TV series "Once Upon a Time in Wonderland".
• He studied Chemistry and Politics before eventually pursuing an acting career.
• He is currently part of the main cast of the feature film "Velvet Buzzsaw" and has written and directed a short film called "12-17".
• He is an active philanthropist and has raised money for foundations such as "Anti-Slavery International" and "Save the Children".
• His current net worth is estimated to be over $1.5 million.
Who is Peter Gadiot?
Peter was born in London, England on 2 January 1986, so under the zodiac sign of Capricorn and holding British nationality. He is best known for his acting career, especially for his role of genie Cyrus in the "Once Upon a Time in Wonderland" TV series.
Early life and education
Peter spent most of his childhood in the UK – his father Jules Maria Johannes Ignatius Gadiot is from Denmark, while his mother Aurora Gabriel Nava Quiroz is from Mexico; he has one older brother who works as a pilot and a sister. He speaks both English and Spanish fluently. Peter grew up wanting to be a professional football (soccer) player like most of the kids in England, but claims how a series of injuries and a self-professed attitude problem prevented him from pursuing that career – he was once let go from a club because the coach thought that he was a bad influence on other academy students. At that time, he went to college where he studied chemistry and politics, and had the idea of becoming a politician.
Everything changed for him when he moved to a new home when he was seventeen, and met his next-door neighbor who was auditioning for drama school, and he decided to sign up as well.
Career
Peter went to practice acting at Drama Centre London, and had many roles in stage productions before he landed his first TV role in 2010, in the "My Spy Family" British series. In the same year, he was cast as Stephen Moore in the film "13Hrs", and then won four roles in 2013 in "The Forbidden Girl" , "Fresh Meat" TV series, "Hot Mess" film, and "Once Upon a Time in Wonderland" TV series for which he is most famous, playing the lead character genie Cyrus in all 13 episodes until the series ended in 2014.
He went on to portray Caesar in 10 episodes of the "Matador" TV series in 2014, then appeared in the "Tut" TV miniseries, and in the role of James Valdez in the "Queen of the South" TV series, for which he won the Imagen Award for Best Supporting Actor in a Television Series.
Peter is currently filming for both the "Queen of the South" and "Supergirl" TV series', while he is also part of the main cast of the "Velvet Buzzsaw" feature film set for 2019 – he's also tried his luck behind the cameras, as he wrote and directed a short film entitled "12-17".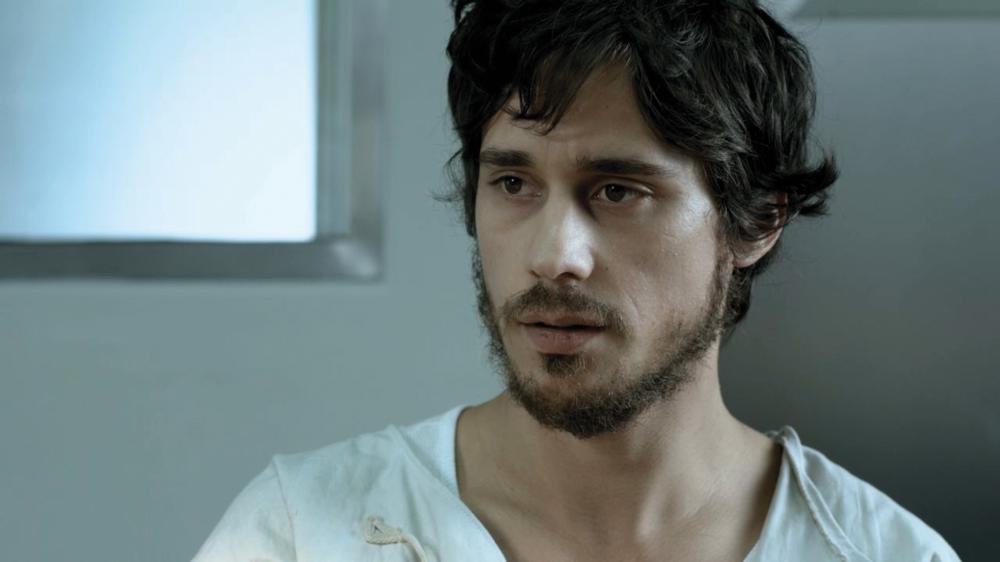 Personal life and likes
Peter hasn't shared anything about his love life, and the last time he talked about his single life was in 2014 when he claimed to not have a girlfriend, but admitted that he was looking for one. It appears that he hasn't dated anyone in the meantime, which is hard to believe, and it made his fans think that he is just very secretive about his love life. Because he never talks about love or his girlfriends, people suspect that Peter is gay, but the actor has never talked about these rumors. He is currently single, has never married, and doesn't have any kids.
Peter claimed during an interview that he is a big fan of the outdoors, and loves bikes more than cars as two wheels are better than four. He doesn't like to watch himself on TV, and prefers to go to the theatre, and to act on stage rather than in front of the cameras. One of his favorite TV shows is "Chuckle Vision", while he also enjoys watching "Black Mirror". He can listen to various music genres, but likes classical music the most as 'it's hard to beat that level of artistry'. His favorite movie is "Three Billboards Outside Ebbing, Missouri". He has been a pescatarian since 2012 which means that he is a vegetarian who also eats fish and other seafood.
Peter is hoping to one day be able to shoot his own trilogy as that has been his dream since he first started acting.
Thanks #Supergirl fans for the ❤️ Huge thanks to @RapaportCasting @GBerlanti @AJKreisberg @AliAdler for having me! T'was a treat! Mxy out? pic.twitter.com/XqQ0ynIdzr

— Peter Gadiot (@PeterGadiot) February 28, 2017
Philanthropist
Peter is very aware of today's problems, and is quite active when it comes to raising awareness of some of these – he is against slavery and human trafficking, and at one point rowed across the Atlantic Ocean to support the cause – he went from the Caribbean to Africa with his crew which took them 39 days, but didn't stop there as he went on to run a 250 kilometer ultra-marathon in the Sahara Desert, then climbed Mount Kilimanjaro. With everything that he had done, he has managed to raise money for "Anti-Slavery International" and "Save the Children" foundations.
Appearance and net worth
Peter is currently 33 years old, has short black hair, brown eyes, is 5ft 10ins (1.8m) tall, and weighs around 165lbs (75kgs).
According to authoritative sources, Peter's current net worth is estimated to be over $1.5 million, and is likely to rise as Peter is currently very active and is shooting for multiple movies and TV series.
Social media presence
Peter is very active on several social media platforms which is something to be expected of a famous actor – he launched his Twitter account in July 2013 and has so far gathered nearly 24,000 followers and tweeted around 1,750 times. He has an Instagram account as well with more than 120,000 fans and around 220 posts – there is also a Facebook page of Peter but it is only followed by around 5,000 people.
Quotes
'It's so easy to laugh, it's so easy to hate, it takes strength to be gentle and kind…'
'Oh, and Gadiot rhymes with Daddy-O.'
'The T is silent (GAD-YO) but if you're cultured you knew that anyway.'