Peter Mensah (aka Oenomaus on Spartacus) Wiki Bio, wife, net worth
• Peter Mensah is a British-Canadian actor, born in 1959 in Ghana
• He is best known for his roles in the "Tears of the Sun" and "300" movies
• He is an engineer by education, and has been credited with over 50 roles in TV series and movies
• Currently 59 years old, Peter's net worth is estimated to be over $5 million
• He is active on several social media platforms, and advises upcoming actors to "love what you do"
Who is Peter Mensah?
Peter was born in Chiraa, Brong Ahafo Region, Ghana on 27 August 1959, under the zodiac sign of Virgo and holds British and Canadian nationality. He is best known for his acting career, especially for his roles in the "Tears of the Sun" and "300" movies.
Early life and education
Peter didn't get to spend much time in Ghana, as his family moved to Hertfordshire in England soon after he was born. He is the son of academic parents – his father Peter Osei Mensah is an engineer while his mother is a writer – he has two younger sisters. Peter was very interested in martial arts and started practicing it when he was just six which also helped him a lot with his acting career. Since his parents were strict about education, Peter graduated from college and became an engineer while his parents moved back to Ghana – Peter worked for British Gas and helped develop gas fields around Morecambe Bay, while he was also doing theatre in school. It is said that he only became an engineer to honor his parents but his true love was always acting.
Career
Peter moved to Canada to pursue his acting career – his first appearance on TV screens was in the "Nancy Drew" TV series in which he played Simon in an episode called "Welcome to Callisto". Peter is now credited with more than 50 roles in TV series and movies – he gained recognition after his appearance in 2006 in the "300" movie, based on a fictionalized retelling of the Battle of Thermopylae during the Persian Wars – the movie was a huge success as it grossed over $450 million. Two years after that, Peter played General Joe Greller in "The Incredible Hulk" movie which a major success as well. At this point, Peter was already considered famous. In 2009, he played the role of the Horse Clan Leader in "Avatar" which he got in a rather funny way – he met James Cameron in a parking lot and after a very short chat, James cast him in the movie. After this, Peter landed his first main role on TV, in the series "Spartacus: War of the Damned" as he played Oenomaus in numerous episodes between 2010 and 2013, and the same role in other versions of Spartacus, including "Spartacus: Blood and Sand", "Spartacus: Gods of the Arena" and "Spartacus: Vengeance".
His other noticeable roles have been voice roles in "Transformers Prime" both TV series and movie, and "Dead Space" game character Zach Hammond back in 2008., plus as Lemuel Bridger in "Midnight, Texas", for which he has been shooting since 2017. His latest movie appearance was in "The Scorpion King: Book of Souls" in 2018.
Personal life
There is not much known about Peter's private life as he keeps these things to himself, so past relationships are not known to the public as he doesn't talk about women he's dated – as of today, he appears to be single, has never married and doesn't have any kids. He claimed in the past that he simply doesn't have time for relationships, however, as he is getting older, he admits that he would like to marry soon. People started assuming that he might be gay, a rumor which follows celebrities who do not talk about their personal lives, but it seems that Peter doesn't care about these kinds of rumors, as he's ignored them.
Still feels nervous during the first days of shooting
Peter admitted during an interview with Daily Actor that even though he has so much experience behind him, he still feels nervous on the first day of every film's shooting –he still feels the butterflies just before the action, but that it is one of the things which he loves about his work.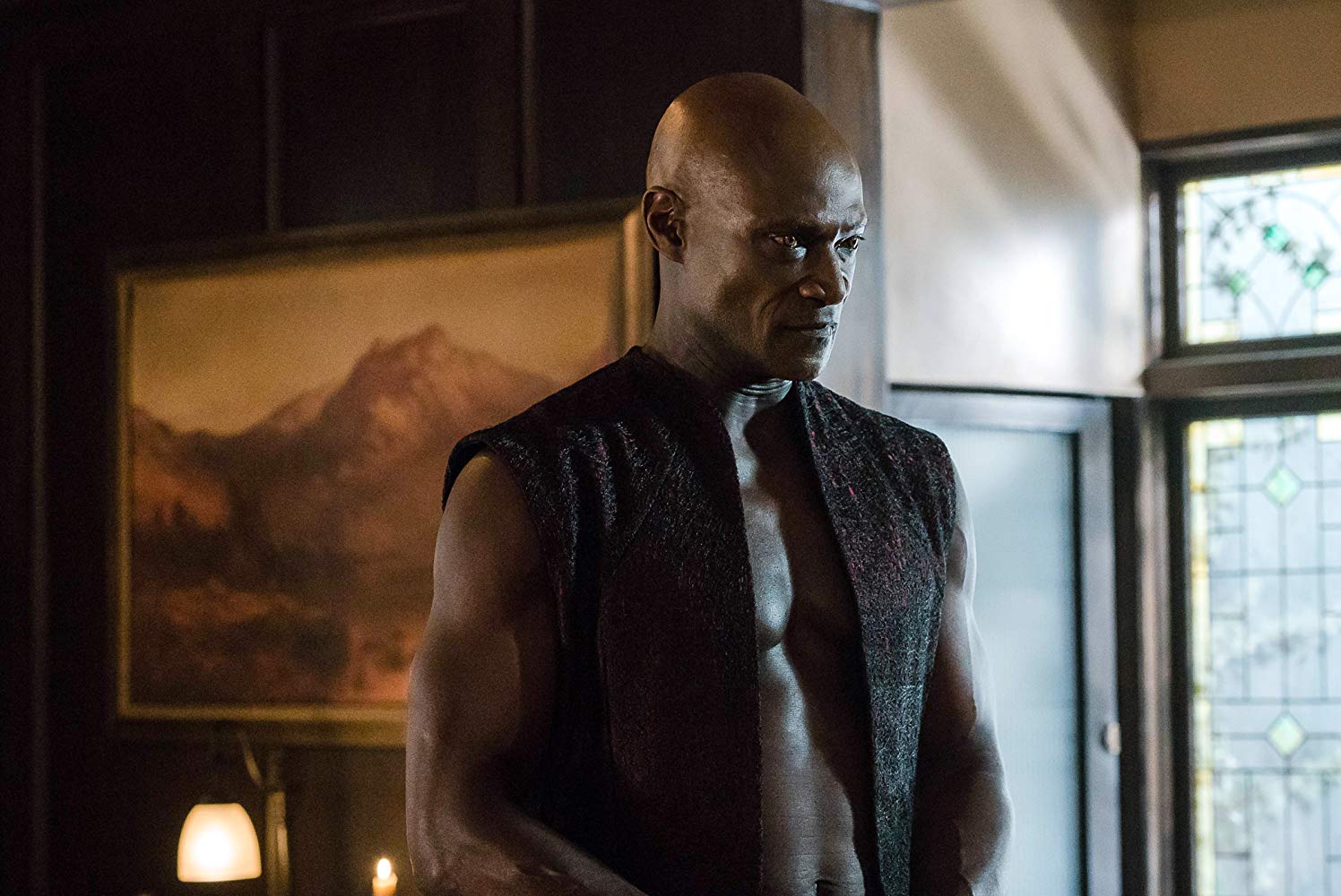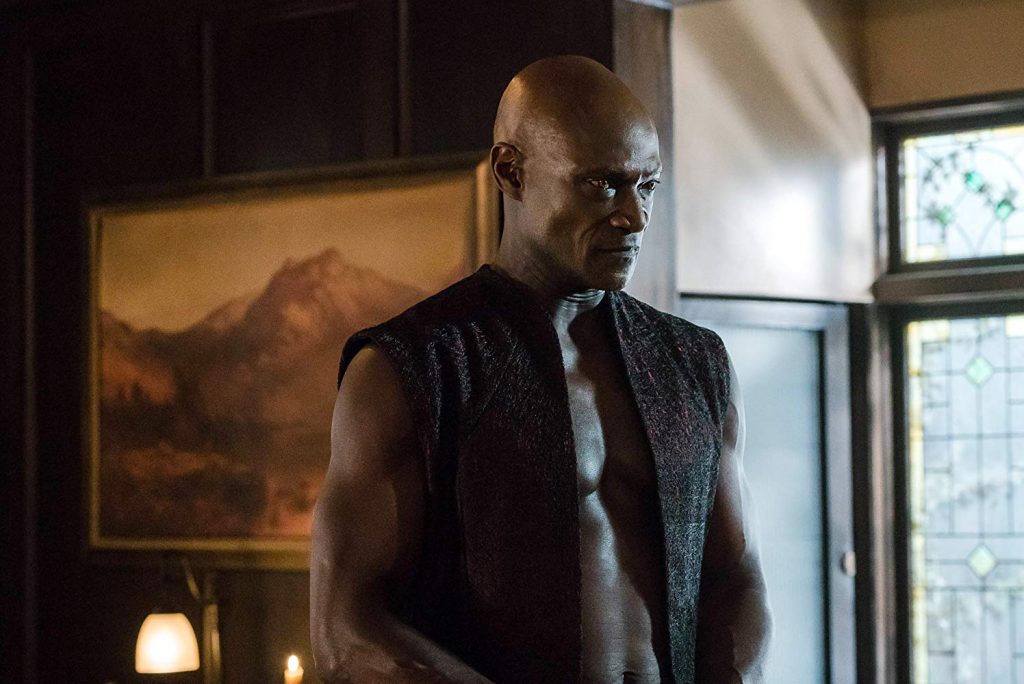 Appearance and net worth
Peter is currently 59 years old. He's bald, has brown eyes, is 6ft 3ins (1.92m) tall and weighs around 216lbs (98kgs). He has a very muscular figure which helped him get numerous roles such as in "Spartacus" and "300", maintained by exercising every day, does judo, and is also an athlete, doing track and field events such as jumps and 400 and 800 meters races.
According to authoritative sources, Peter's current net worth is estimated to be over $5 million, while he has an annual income of around $600,000.
Until next week midnighters! #MidnightTexas pic.twitter.com/YziKvdKlYI

— Peter Mensah (@PMensahOnline) December 8, 2018
Social media presence
Peter is very active on several social media platforms, and since he is a famous actor, it certainly isn't hard for him to find followers – he launched his Twitter account in January 2013 (at the age of 53) and has so far gathered more than 30,000 followers and tweeted over 1,200 times. His Instagram account is followed by nearly 20,000 people while he's posted 260 times – most of his pictures are either from the movies and TV series which he's appeared in, or are with his fans. Peter also has a Facebook page which is followed by 25,000 people.
Peter's advice to upcoming actors
'Honestly I think that if, I don't know if it's advice as much as a learning, I think it's really important to love what you do.  And ultimately in every step, I find myself checking and realizing, one, of course I'm so grateful to work, but just realizing I'm working at something I really enjoy doing.  And I think if anything just keep that joy.  Keep the joy of acting.  It's more useful than learning the business or getting very clever, I think just love acting.'