Zosia Mamet (Mad Men) Wiki Bio, husband, wedding, body, net worth
• Zosia Mamet is an actress best known for roles such as Sasha in The Kids Are All Right, Courtney in Parenthood, and Shoshanna Shapiro in Girls.
• She comes from a mixed family and regards herself as Jewish.
• She made her acting debut in 1994 and rose to prominence with roles in The Unit, Mad Men, and The Kids Are All Right.
• She has a net worth of around $3 million and is married to actor Evan Jonigkeit.
• Zosia is active on social media, with over 185,000 followers on Instagram and 40,000 on Twitter.
Who is Zosia Mamet?
Zosia Mamet is an actress who has reached stardom with roles such as Sasha in the film "The Kids Are All Right" in 2010, then as Courtney in the highly-appraised comedy-drama series "Parenthood" (2010-2011), and as Shoshanna Shapiro in the TV comedy-drama series "Girls" (2012-2017), among many other projects on which she has worked.
So, do you want to find out more about Zosia Mamet, from her childhood years to most recent career endeavors, including her personal life as well? If yes, then stay with us for a while, as we introduce you to this prominent actress.
Zosia Mamet Wiki: Age, Childhood, and Education
Born Zosia Russel Mamet on the 2nd February 1988, in Randolph, Vermont USA, she is the daughter of David Mamet, a famous playwright, screenwriter, and film director, and his wife Lindsay Crouse, an actress. She comes from a mixed family, since her father is Jewish while her mother is Buddhist; nowadays, Zosia regards herself as Jewish. She has a sister named Willa, who is a singer, and the two were a music duo entitled The Cabin Sisters, but failed utterly in their music endeavors. Her parents divorced when she was only two years old, and then with her mother and sister she moved to Pasadena, California when she turned five. Following her high school matriculation, Zosia decided to pursue an acting career rather than go to college.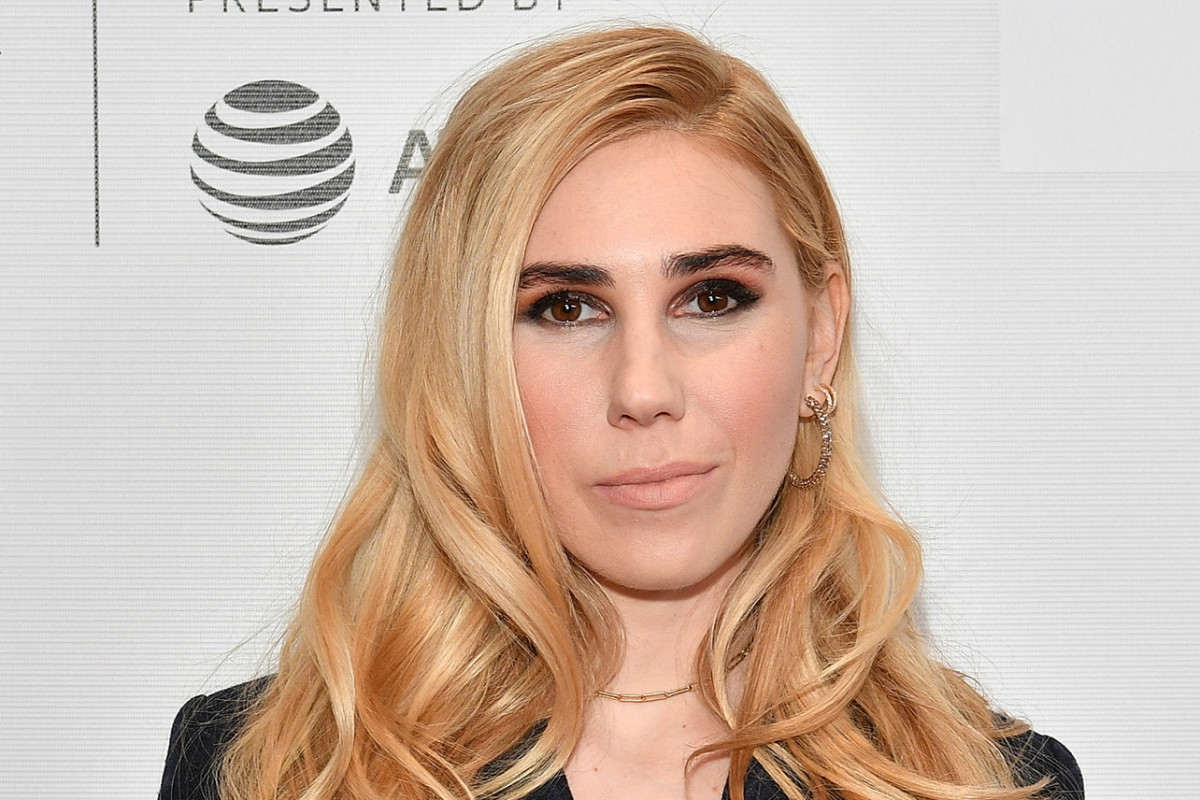 Career Beginnings
With parents being veterans of the entertainment industry, it was only a question of when Zosia would join them. Well, it happened in 1994 when she was only six years old; she portrayed Shannon in the television film "Parallel Lives", and continued with minor roles, in films "Colin Fitz Lives!" three years later, and then in 2004 in the film "Spartan" (2004), starring Val Kilmer, Derek Luke,and William H. Macy. In 2006 she secured her first recurring role, as Christine Ross in the TV action drama series "The Unit" (2006-2007), while in 2009 she featured in the comedy-drama film "Off the Ledge".
Rise to Prominence
Gradually, Zosia was becoming more popular, and in 2010 became quite busy  as she was cast in one of her most prominent roles, as Sasha in the Academy Award-nominated romantic comedy-drama film "The Kids Are All Right", starring Annette Bening, Julianne Moore and Mark Ruffalo. She also featured in the comedy film "Cherry", and portrayed Courtney in the TV series "United States of Tara". Furthermore, she also joined the cast of "Parenthood" for 2010 and 2011, while she also played Joyce Ramsay in several episodes of the highly-appraised series "Mad Men". In 2012, Zosia reached stardom when she was chosen for the role of Shoshanna Shapiro in the TV comedy-drama series "Girls", featuring in 48 episodes of the Golden Globe-winning series through 2017. While in the series, Zosia actively pursued other acting engagements too, and as a result starred in the fantasy film "The Last Keepers" (2013), next to Aidan Quinn and Virginia Madsen, and then in 2015 had the lead role in the drama film "Bleeding Heart", alongside Jessica Biel and Joe Anderson.
Continual Success
Zosia continued quite successfully in recent years, firstly with the role of Penny in the biopic about the poet Dylan Thomas, entitled "Dominion" in 2016, then the lead role in the romantic comedy-drama film "The Boy Downstairs" (2017), co-starring Matthew Shear, and Deirdre O'Connell, and is now working on several projects, including the TV series "Tales of the City", scheduled for release late in 2019, and will also appear in the film "An Affair", which is now only in pre-production.
Zosia Mamet Net Worth
Since launching her career, Zosia has become quite popular, and has appeared in over 40 film and TV titles, all of which have contributed to her wealth. So, have you ever wondered how rich Zosia Mamet is, as of early 2019? According to authoritative sources, it has been estimated that Mamet's net worth is as high as $3 million, which is quite impressive, don't you think? Undoubtedly, her wealth will become higher in the upcoming years, assuming that she successfully continues her career.
#Flex4Forces we nominate @breandyou @bradpeyton !! pic.twitter.com/J9fUtLQXoj

— Zosia Mamet (@ZosiaRMamet) May 30, 2018
Zosia Mamet Personal Life, Marriage, Wedding, Husband, Children
What do you know about Zosia's personal life? Well, she is a rather private person and rarely shares anything with her fans, but we have still managed to find out some details about her. Zosia has been married to actor Evan Jonigkeit since 2nd October 2016 – the couple dated for three and a half years before becoming engaged – their wedding ceremony was held at Cedar Lakes.
Zosia Mamet Internet Fame
Over the years, Zosia has become quite popular on social media platforms, especially Instagram and Twitter. Her official Instagram page has over 185,000 followers, with whom she has shared pictures from her daily life, such as of herself with her dog, among many others. You can find Zosia on Twitter as well, on which she has around 40,000 followers.
So, if you aren't already a fan of this prominent actress, then this is a fantastic opportunity for you to become one, just skip over to her official pages and see what she is up to next.