Ray Narvaez Jr Wiki Bio, age, height, net worth, parents, girlfriend, dating
• Ray Narvaez Jr was born in Manhattan, New York US in 1989 and is of Caucasian ethnicity
• He has a pseudonym, BrownMan, and is a YouTube and Twitch streamer
• He worked at Rooster Teeth from 2012-2015 and is currently a full-time streamer on Twitch
• Ray is currently dating YouTuber and Twitch streamer Tina Dayton and they live together in Austin, Texas with their dog Charlie
• His net worth is estimated to be around $600,000
Who is Ray Narvaez Jr?
Ray was born in Manhattan, New York US on 15 September, 1989 under the zodiac sign of Virgo. Ray uses pseudonym BrownMan but is also known as X-Ray and Puerto Rican Thunder. He is an Internet personality and a YouTuber mostly known for his streaming videos on his Twitch account. Both of his parents were immigrants from Puerto Rico. His ethnicity is Caucasian and he is Catholic.
Early life and education
He started playing video games when he was only two years old and had to begin wearing glasses at the age of five. Ray wasn't very interested in studying. He quit Queens College after attending it for one year and started working because his parents were mad at him for dropping out of college and wanted him to make his own money. He first worked as a bar server in New York, then as a delivery truck driver for UPS. Ray said how this job was the worst job he ever had because he hated delivering packages during cold winter.
After that, he was working for the GameStop Corporation based in New York. He claims how he had a good boss and therefore worked there for two and a half years. Once his boss left and a new one came and gave Ray some unfair working hours, Ray immediately decided to quit.
Career
After he quit his job, he moved to Texas and started working at Rooster Teeth in the Achievement Hunter division (which currently has more than five million subscribers) on 6 April, 2012 – Rooster Teeth is a YouTube channel and his responsibility was to make achievement guide videos, and later on "Let's Play" videos. He did the hardest achievements because none of his friends could do them. He also started appearing in two of their shows called "On the Spot" and "X-Ray and Vav", both of which were shot in 2014. He had his own animated superhero counterpart in X-Ray who he lend his voice to. He also hosted an award-winning podcast called "Internet Box" during those years he worked for Rooster Teeth. He is still living in Texas but doesn't work for Rooster Teeth anymore as he quit on 17 April, 2015 – he is focused on his career of a YouTuber and became a full time streamer on Twitch. However, he is continuing to voice his character in "X-Ray and Vav".
Ray was one of the best gamers that worked for Rooster Teeth. He set some high scores which nobody had broken after he set them and he managed to make a Gamerscore of one million. He is one of top 100 people for his highest Xbox Gamerscore. After he left Rooster, Jeremy Dooley took his place. On his Twitch account, you can see him play games such as "Enter the Gungeon", "Grand Theft Auto IV" and "Pokemon Red/Blue". His favorite game of all times is "Tetris DS".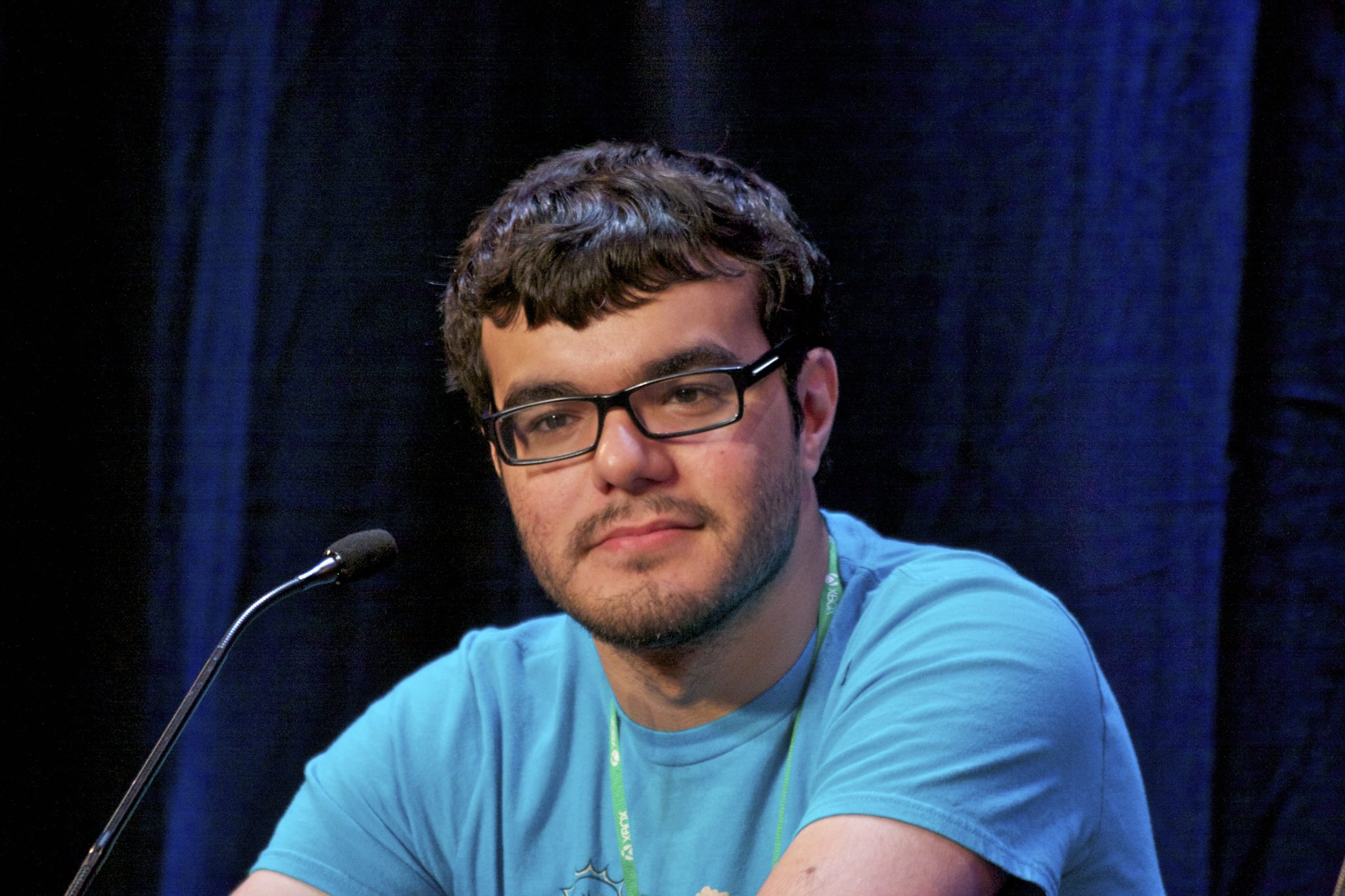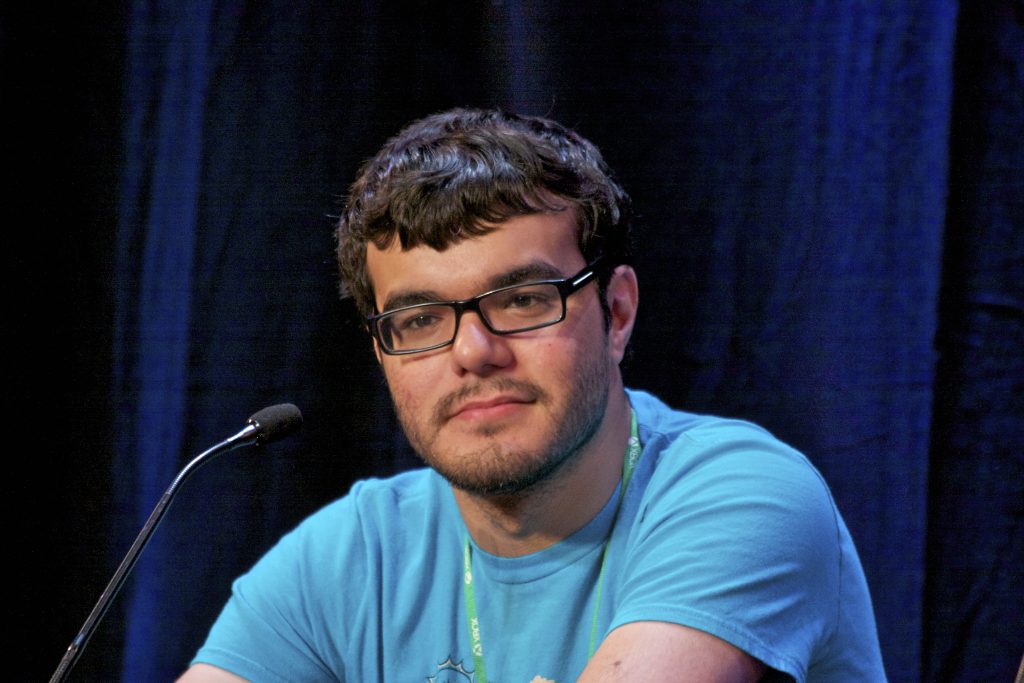 New York Comic Con
Ray went to New York Comic Con in October 2012 with his friends from Rooster Teeth. He was a part of an interview with them and he was the one to answer audience's questions, to sign autographs and take selfies with all of his fans. Because he wanted to entertain the crowd, he also performed a few magic tricks.
Ray's Best Friend
His best friend is Michael Jones, he was also the one to convince Ray to start working for Rooster Teeth. Michael is the main employee there and a core member of Achievement Hunter. He is an active YouTuber who goes by the name LtMkilla and has more than 300,000 followers and 31 million views on all of his videos.
Personal life and his commenting style
People describe Ray's humor to be very sarcastic and self-deprecating. He loves responding to comments about songs or movies with something that has absolutely no relations to the comment.
Ray is dating Tina Dayton who is also a YouTuber and a Twitch streamer. Tina is Cuban but she was born in Florida and raised in Maine. The couple first started dating in April, 2014. They are currently living together in Austin, Texas with their Shiba-Inu dog called Charlie and are planning to get married soon. Ray loves collecting stamps, it is his only hobby.
Appearance
Ray is currently 29 years old. He has short black hair, short black beard and he wears glasses. He is 5ft 9ins (1.75m) tall and weighs around 165lbs (75kg).
Earnings and net worth
As of today, Ray has around 480,000 subscribers on his Twitch account. According to the number of subscribers, he makes about $200,000 per year. This is without any donations which he is likely to be receiving.
His YouTube channel has about half a million subscribers and more than 100 million views. This generates about $40,000 per year for Ray. According to authoritative sources, Ray's current net worth is estimated to be around $600,000.
Social media presence
He is trying to stay active on his social media accounts even though his YouTube and Twitch accounts are taking most of his time. He has posted 39 times on his Instagram account and has more than 7,000 followers.
He first started his Twitter account in May, 2007 and has so far tweeted 42,500 times and gathered almost 650,000 followers. His Facebook page has nearly 17,000 followers.
Trivia
He earned $20,000 in his first stream after leaving Rooster Teeth. The video lasted for four hours. He never drank alcohol in his life and he doesn't use drugs.