Roxie Roker Wiki: How did Lenny Kravitz's mother die? Net Worth
• Roxie Albertha Roker was an American actress born in Miami, Florida.
• She played Helen Willis in the 1975 comedy series "The Jeffersons".
• She passed away in 1995 after struggling with breast cancer.
• Her son is singer-songwriter and actor Leonard Albert Kravitz.
• At the time of her death, her net worth was estimated at more than $6 million.
Who was Roxie Roker and how did she die?
Roxie Albertha Roker was born in Miami, Florida USA, on 28 August 1929 – her zodiac sign was Virgo, and she held American nationality. She was an actress with 25 credits to her name, while she's still remembered today for her portrayal of Helen Willis, one of the main characters in the comedy series "The Jeffersons". It was created by Norman Lear and Don Nicholl, also starred Isabel Sanford and Sherman Hemsley, and follows an African-American family who have just become rich, and have moved into a luxurious apartment; the series aired from 1975 to 1985 and won eight awards, including two Primetime Emmys, while it was nominated for 31 other awards.
Roxie passed away on 2 December 1995, aged 66, after having struggled with breast cancer for several years.
Early life and education
Roxie was raised in Brooklyn, New York City, as the family moved there not long after she was born; her father Albert Roker was a porter, and her mother Bessie (nee Mitchell) was a domestic worker; because Roxie didn't speak of having any siblings, most of her fans believe that she was an only child.
She was raised in a rather poor family, and found comfort in acting. Roxie appeared in numerous school plays while attending a local high school, and upon matriculating in 1948, she received a scholarship to Howard University in Washington, D. C. During her four years there, she was a member of Howard Players and the sorority Alpha Kappa Alpha; Roxie graduated with a Bachelor of Fine Arts degree in 1952.
She then joined the Negro Ensemble Company, becoming a popular stage actress, while she also practiced her acting skills at the Shakespeare Institution in Stratford-upon-Avon, England.
Roles in movies
Roxie made her debut film appearance in the 1974 comedy "Change at 125th Street", and gained recognition in the same year, when she played Mrs Winston in the romantic comedy drama "Claudine". It was directed by John Berry, starred Diahann Carroll and James Earl Jones, and follows the garbage collector Roop who's thinking about dating Claudine, a single mother of six; the movie won two of the eight awards for which it was nominated, including an Oscar nomination for Best Actress in a Leading Role (Diahann).
A couple of Roxie's following roles were in the 1977 drama "Billy: Portrait of a Street Kid", the 1979 mystery science fiction "The Bermuda Triangle" and the 1983 romantic drama "Making of a Male Model". In 1987, she was cast to appear in the science fiction comedy "Amazon Women on the Moon", which is a collection of short science fiction movies.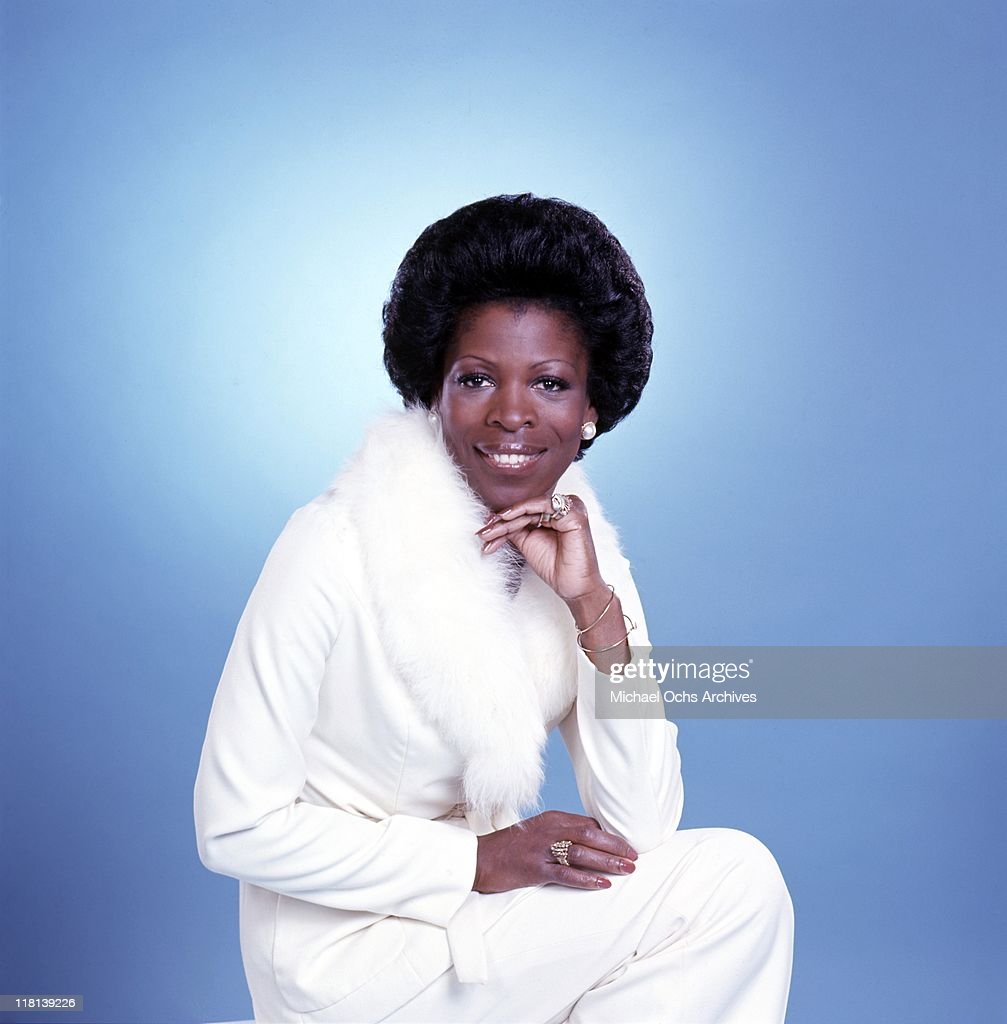 Roxie appeared in only two other movies: the 1990 comedy drama "Penny Ante: The Motion Picture", and the 1995 short comedy "Statistically Speaking".
Roles in TV series
Roxie made her debut TV series appearance in the 1975 episode "The Jeffersons Move on Up" of the comedy drama "All in the Family", and the following years saw her appear in an episode or two of various series, such as the action crime drama "Kojak", the biographical historical mini-series "Roots", and the drama "Sweepstakes".
She portrayed Rhonda Whitney in the 1986 episode "The Will/Déjà Vu/The Prediction" of the romantic comedy drama "The Love Boat", created by Wilford Lloyd Baumes, and which starred Gavin MacLeod, Bernie Kopell and Ted Lange. It follows the crew and passengers of the cruise ship Pacific Princess, and the series won five of the 30 awards for which it was nominated, including five Primetime Emmy nominations.
Three of Roxie's final roles in TV series were in the 1991 episode "Night Fears" of the mystery crime drama "Murder, She Wrote", the 1991 episode "Home Is Where the Fire Is" of the comedy "A Different World" and the 1993 episode "In Vanessa We Trust" of the family sports comedy "Hangin' with Mr. Cooper".
Other credits
Roxie was a panelist for the 1984 game-show "Match Game/Hollywood Squares Hour", and between 1982 and 1984, she competed in 15 episodes of both "The $10,000 Pyramid" and "The $25,000 Pyramid".
She also made a guest appearance in numerous talk-shows, including "The Late Show", "The Jane Wallace Show" and "The Arsenio Hall Show".
Love life and marriage
In 1962, Roxie exchanged vows with Sy Kravitz, who was at that time a popular TV producer; it was an interracial marriage, as Sy is white, and this wasn't supported by some of their friends and family members.
On 26 May 1964, Roxie gave birth to their son Lenny Kravitz, who would go on to become a worldwide famous singer-songwriter and actor.
Roxie and Sy divorced in 1985, and she then apparently remained single until her death.
Hobbies and interesting facts
Roxie was interested in journalism, and was given an opportunity to work as a reporter for WNEW-TV in the '70s, hosting the public affairs show "Inside Bed-Stuy".
She was a philanthropist, and was mostly interested in working with charity and non-profit organizations, which aimed to improve the quality of life for underprivileged children; Roxie apparently donated a significant amount of money to several organizations.
She was a lover of animals, with cats having been her favorites.
Roxie liked to travel, and her acting career took her to several US states, while she also travelled to Europe on a number of occasions; her dream travel destination was Paris in France.
Age, height and net worth
She had long black hair and brown eyes, her height was 5ft 5ins (1.65m) and she weighed around 130lbs (60kgs).
At the time of her death, her net worth was estimated at more than $6 million.
Who is her son Lenny Kravitz?
Leonard Albert 'Lenny' Kravitz was born in New York City – his zodiac sign is Gemini, and he holds American nationality. He has sold more than 40 million albums worldwide, and ranks #93 on the list '100 Greatest Artists of Hard Rock', compiled by VH1.
He was raised in New York City by his parents, and wasn't religious until he turned 13 and had a 'spiritual experience'; Lenny then began going to church and eventually became a non-denominational Christian.
He studied at the elementary school P. S. 6, and became interested in music when he discovered the sounds which his mother's kitchen pots and pans produced when he would bang on them. Lenny first learned to play the drums, and then moved on to the guitar; he listened to the same music as his parents – jazz, opera, gospel and blues – and they were also supportive of his wish to become a musician.
When Lenny was 10 the family moved to Los Angeles, California (when his mother was cast to star in "The Jeffersons"), and for the following three years, he was a member of the California Boys Choir. Lenny then began listening to The Beatles, Led Zeppelin and The Rolling Stones, amongst numerous other rock bands, but was also influenced to start smoking marijuana, while attending a local high school.
In January 1989, he signed a contract with Virgin Records, and the same year saw the release of his debut album "Let Love Rule"; it was somewhat popular in the USA, and was a hit in Europe. His second album, "Mama Said" came out in 1991, while its lead single "It Ain't Over 'til It's Over" peaked at #2 on the Billboard Hot 100 Chart. The following years saw Lenny collaborate with many famous artists and bands, including Aerosmith, Mick Jagger and David Bowie.
His fifth album – "5" – released in 1998, was somewhat of a turning point for Lenny, as he started using digital technology, including samplers and Pro Tools, and the album actually peaked at #5 on the Billboard 200 Chart, while the single "Fly Away" became a worldwide hit. In 1999, Lenny won a Grammy Award for Best Male Rock Vocal Performance, and went on to win four consecutive Grammys, breaking the previous records for the most number of wins in the category, and for most consecutive wins in a category by a male.
In May 2004, Lenny released his seventh album "Baptism", and his eighth "It Is Time for a Love Revolution" on 5 February 2008; six days later, he was hospitalized because of severe bronchitis, and had to cancel his tours and his trip to Europe.
In 2011, French cultural minister Frederic Mitterrand made Lenny an Officer of the Ordre des Arts et des Lettres – some of the other Americans who have also been honored with this cultural award include Bob Dylan, George Clooney and Martin Scorsese.
Most recently, in September 2018 Lenny released his 11th album "Raise Vibration".
He met the famous American actress Lisa Bonet at a New Edition concert in 1985, and they remained close friends for the following two years, then started dating, and married on 16 November 1987, which was Lisa's 20th birthday.
On 1 December 1988, Lisa gave birth to their daughter Zoe Isabella Kravitz, but Lenny and Lisa separated in 1991, amidst rumors of him cheating on her with Madonna. They divorced in 1993, with Lenny claiming that he was never unfaithful.
Between 1992 and 1996, he was in a relationship with the French singer and model Vanessa Paradis, and in 2001, Lenny started dating the Brazilian model and actress Adriana Lima; they became engaged in 2002, but called it off in April 2003. In 2004, Lenny became engaged to the Australian actress Nicole Kidman, but it was also called off. He subsequently dated the famous British model Naomi Campbell in 2016, and the Brazilian model Barbara Fialho in 2018, but seems to be single today.
He's vegan, and grows his own food on his land in the Bahamas and Brazil; as of February 2022, Lenny's net worth has been estimated at more than $80 million.