Sarah Dumont (Scouts Guide to the Zombie Apocalypse) Wiki Biography
• Sarah Dumont is a 28 year-old actress and model born in San Diego, California USA.
• She is most famous for her roles in movies such as "Scouts Guide to the Zombie Apocalypse" and "Don Jon", and the television series "The Royals".
• She started out as a model, working with high-profile brands such as 'Victoria's Secret' and Giorgio Armani.
• She transitioned into acting in her late twenties and has appeared in numerous movies and television series.
• Her net worth is estimated to be over $1 million.
Who is Sarah Dumont from "Scouts Guide to the Zombie Apocalypse?
Sarah Dumont was born on the 10th April 1990 in San Diego, California USA, and is a 28 year-old actress and model. As an actress, she is most famous for her portrayal of Denise Russo in the movie "Scouts Guide to the Zombie Apocalypse", as well as her roles in movies "Don Jon" and "Dads", and the television series "The Royals". Her acting career has been active since 2009.
Sarah Dumont Bio: Early Life, Family and Education
Sarah Dumont was born at Balboa Naval Hospital, and was raised in a family with a strong military background. Unfortunately, her parents separated shortly after her birth so Sarah often travelled from San Diego to Utah where her father lived. Growing up in her hometown of San Diego, Sarah was a sporty and lively type of girl. She enjoyed all kinds of outdoor activities and often went hiking and surfing with her childhood friends, although her favorite sport was basketball. The actress stated that she was an outgoing, always-looking-for-fun kind of teenager, who often got into trouble with her parents and teachers. Initially her dream was to become a kindergarten teacher, but her restless and extrovert nature meant that it was very hard for her to sit in one place and spend years studying and passing exams before getting a job. Therefore, to her parents' disapproval, she decided to drop out of high school, but which meant that she had to find a job as soon as possible. It did not take long before her beauty was recognized, and young Sarah landed her first modeling gig. For the most part of her teenage years, she worked as a model for numerous companies and agencies for seven years, before transitioning into the world of acting.
Career Beginnings
Her natural beauty, great looks and a blunt, outgoing and fun personality helped Sarah to gain recognition in the modeling world. She soon made great connections and was able to climb her way to the top ranks of modeling, and has signed with numerous top rank modeling agencies such as Mega Model Agency, Elite Model Management and Place Model Management. Over the course of seven years she worked with many high-profile brands, such as 'Victoria's Secret' and Giorgio Armani. In 2010 she did a topless photo shoot for the 'GQ Italia' magazine, but around that time decided to venture into the world of acting as well. She auditioned for several roles before eventually being cast as Celeste in the pilot episode of the television series "Melrose Place". After that she did some more modeling work before making a guest appearance in an episode of "CSI: Crime Scene Investigation". These minor roles proved crucial for her acting career, and she was cast in her first big budget movie in 2013, playing the role of Sequins in Joseph Gordon-Levitt's movie romantic comedy movie "Don Jon", alongside Scarlett Johansson as one of Joseph Gordon-Levitt's character's love interests. After that, she appeared in an episode of the television superhero series "Agents of S.H.I.E.L.D.", and two episodes of comedy series "Dads".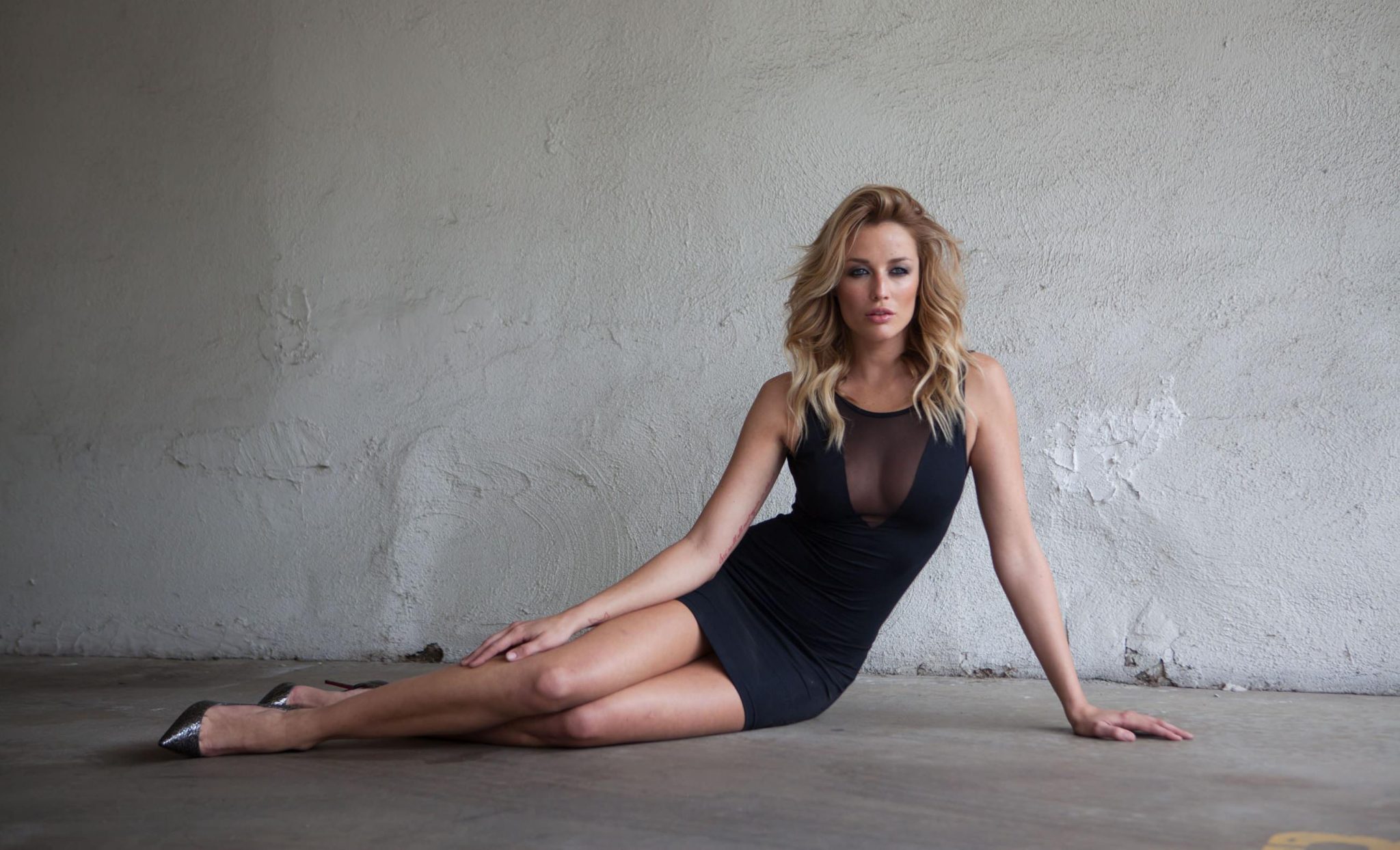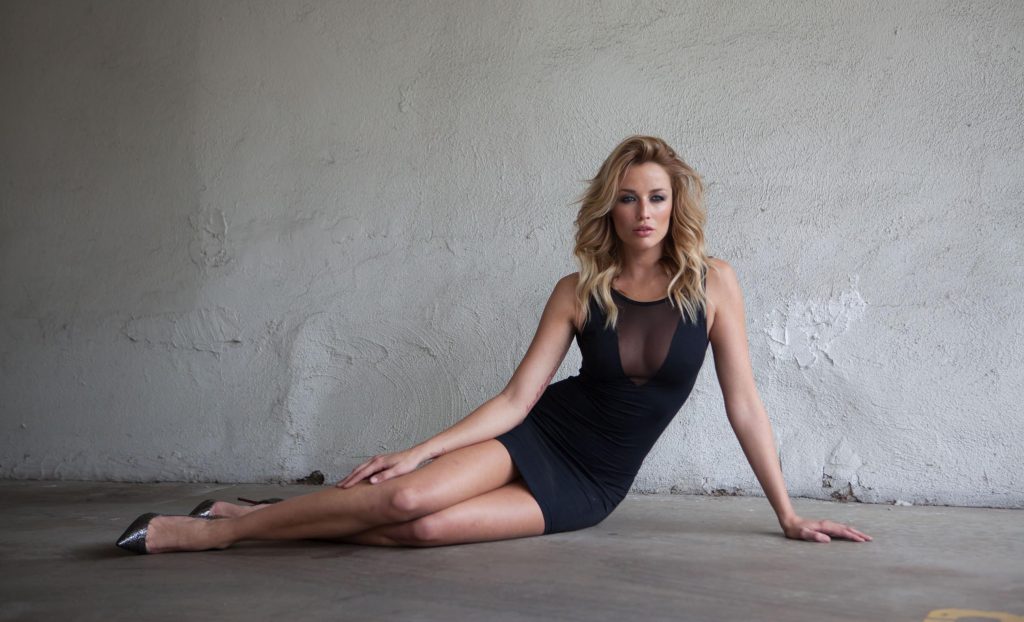 Later Work
Speaking about her career, 2014 was quite a busy year for Sarah Dumont, as she appeared in 10 roles in that year alone. First, she appeared in another television series pilot, this time a show called "The Rebels". Then acted in two movies entitled "Bad Ass 2: Bad Asses" and "Tbilisi, I Love You" alongside Ron Pearlman. After a guest appearance in the show "Mixology", she was cast in her first regular series role in "Oh, You Pretty Things!", a show about rising stars in their 20s, trying to make their way in Los Angeles. Before the year's end, she appeared in television series "Friends with Better Lives" and "The League", and movies "Playing It Cool" and "Acid Girls".
The year 2015 was also a big year for her professionally; first was the lead female role in the horror comedy movie "Scouts Guide to the Zombie Apocalypse" as Denise Russo, and was then cast as Mandy/Samantha in the drama series "The Royals" – these are still the two roles that she is primarily recognized for. After leaving "The Royals", Sarah appeared in series "Superstore" and "Workaholics", and movies "Serpent" and "6 Below: Miracle on the Mountain". As of 2018 she was featured in the first season of "The Oath" which also stars Ryan Kwanten and Sean Bean and "Hawaii Five-O".
Personal Life
Regarding her personal life, Sarah dated fellow actor Robert Rogoff for a few years. She is now a relationship with Harrison Checkley, an Australian-born professional boxer, and tey share an apartment in Los Angeles. They are not married, and Sarah does not have children.
Net Worth
If you have ever wondered just how rich Sarah Dumont is, authoritative sources have estimated that her net worth is over $1 million. The model turned actress has managed to acquire this amount of wealth thanks to her early modeling career, and her successful transition into the world of acting.
#FBF #FlashbackFriday rockin' my favorite @Quiksilver #flannel on a red carpet. .. #flannelfriday pic.twitter.com/Cd7ICMBfOS

— Sarah Dumont (@DumontSarah) January 24, 2015
Social Media
When it comes to social media the actress and model has her official Instagram account which boasts more than 50,000 followers, and a Twitter account as well with more than 10,000 fans. You can also find Sarah's boyfriend Harrison Checkley on Instagram. Even though she stated that she considered herself to be 'unofficially retired' from modeling, anyone wishing to hire her for modeling work can contact her via her official modeling agency profile.
Appearance and Physical Characteristics
Speaking about her appearance, Sarah has a beautiful, slim body figure paired with amazing looks which is why she is considered one of the best looking actresses in Hollywood. She is 5ft 11ins (1.80m) tall, weighs around 127lbs (58kgs), and her vital statistics are 34-25-34. She has long blonde hair and green eyes, wears dress size is 2, while her shoe size is 9.5.