Seulgi (Red Velvet) Wiki Bio, age, height, eyes, plastic surgery, net worth
• Seulgi is a singer who has come to prominence as a member of the Korean girl group Red Velvet
• Seulgi has also launched a solo career and has collaborated with several musicians
• She joined SM Entertainment in 2007 and Red Velvet made their debut in 2014
• Seulgi has featured in several popular shows and has released solo music
• She has amassed a net worth of $4 million and has millions of social media followers
Who is Seulgi?
Seulgi is a singer who has come to prominence as a member of the Korean girl group Red Velvet, with whom she has released two studio albums "The Red" (2015), and "Perfect Velvet" (2017). Seulgi has also launched a solo career, and has collaborated with such musicians as Chieyol and Wendy, among many others.
So, do you want to find out more about Seulgi, from her childhood years to most recent career endeavors, including her personal life? If yes, then stay with us for a while as we introduce you to this prominent musician.
Sulgi Wiki: Age, Childhood, and Education
Born as Kang Seul-gi on the 10th February 1994, in Ansan, Gyeonggi-do, South Korea, she has an older brother, but hasn't revealed information about her parents, including their names and vocations. She went to Ansan Byeolmang Middle School and later enrolled at the School of Performing Arts Seoul. Growing up, Seulgi also learned the Japanese language.
Career Beginnings
As early as 2007, Seulgi joined SM Entertainment, and started her music training which lasted for the next seven years, before Red Velvet was completely formed. Year after year she was joined by other members, first Irene, then Wendy and lastly Joy, and the group made its debut in August 2014 in the show "Music Bank", performing their single "Happiness", which was released to digital download just a few days later. The group continued working on their music, and their second single came out in October the same year, entitled "Be Natural". In March 2015, they released their first EP, entitled "Ice Cream Cake", which topped the Korean Charts, making Seulgi and other members extremely popular.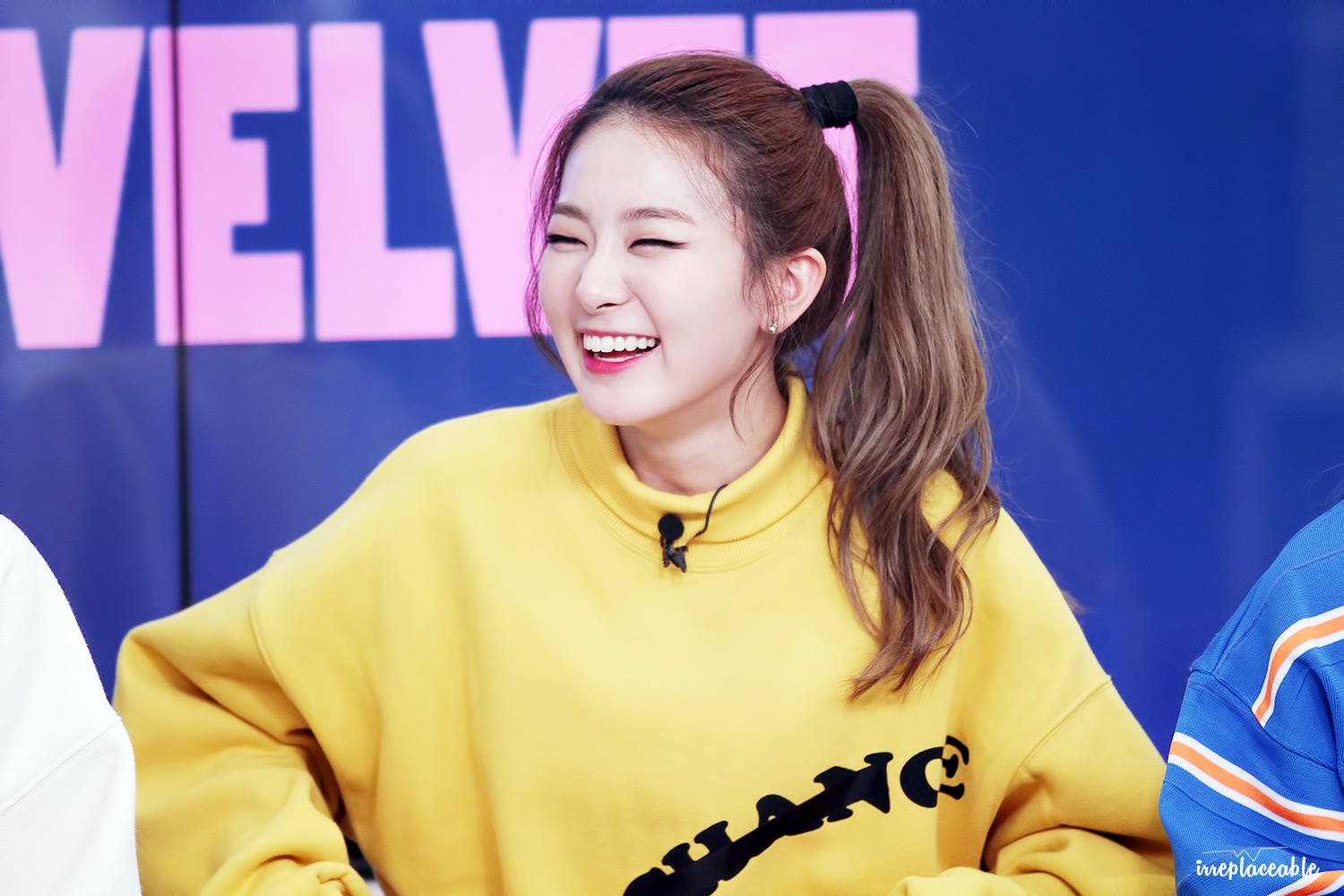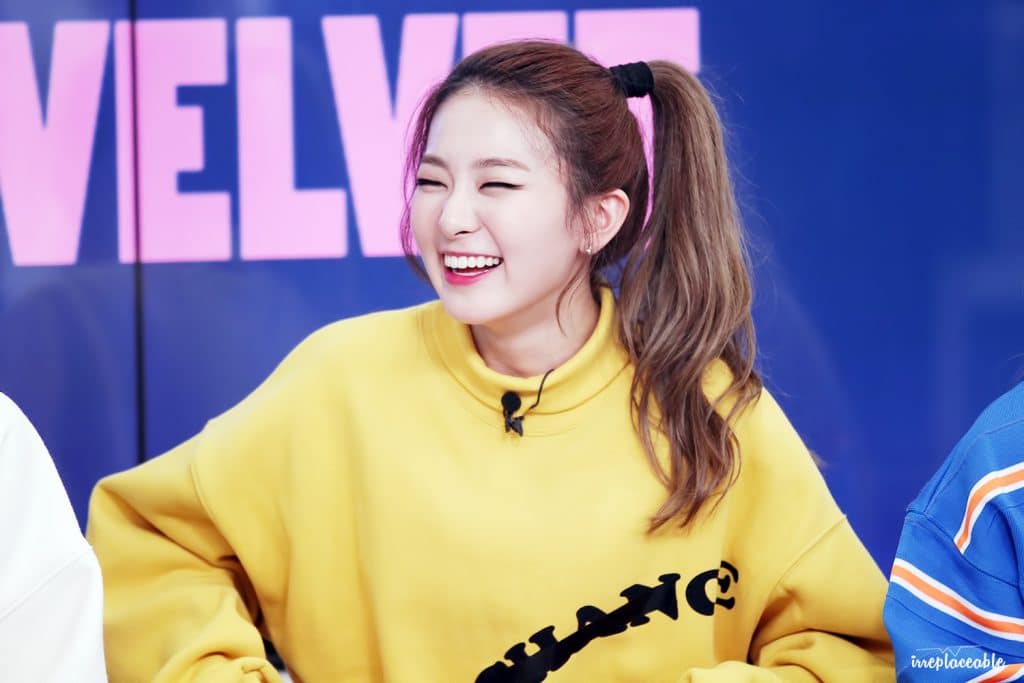 Rise to Prominence
Seulgi and the rest of Red Velvet continued in the same fashion, first with the debut studio album "The Red", which topped the Korean Charts, and the US World Charts, plus spawning the hit Dumb Dumb". The group returned to the studio and started working on the second EP, entitled "The Velvet", which came out on the 17th March 2016, and also topped the Korean Charts, with the track "One of These Nights" reaching No. 10 on the Gaon Music Chart. Seulgi was becoming more popular, and so in addition to her work with the group, launched a solo career. She remained in the group, despite her solo success, and worked on all releases, including the EP "Rookie", then the second album "Perfect Velvet", released in November 2017, and the latest EP "Summer Magic" (2018), among others. To speak further of their success, the group has been on tour in the US since the start of 2019.
Solo Career
Seulgi has worked on a number of projects apart from Red Velvet group. Back in 2016, she worked with SM Town and Steve Barakatt on the song "Sound of Your Heart", and with Wendy on the song "Don't Push Me" which can be found on the soundtrack of the TV series "Uncontrollably Fond". Then in 2017, she collaborated with Chiyeol on the song "Our Story", while most recently she recorded the song "Wow Thing" with Jeon So-Yeon, Kim Chung-ha, and SinB.
Reality TV Personality
Since launching her career, Seulgi has also featured in several popular shows, including "Off to School" in 2015, then "King of Mask Singer" in 2016, and most recently was made the co-host of the show "Cool Kids" (2018). She has featured in several other shows, all of which have contributed to her wealth.
Seulgi Net Worth
Since launching her career, Seulgi has become a star, and her success has steadily increased her wealth. So, have you ever wondered how rich Seulgi is, as of early 2019? According to authoritative sources, it has been estimated that Seulgi's net worth is as high as $4 million, which is quite impressive, don't you agree? Undoubtedly, her wealth will become even higher in the upcoming years, assuming she successfully continues her career.
Seulgi Personal Life, Dating, Boyfriend, Marriage
What do you know about Seulgi's personal life? Well, this instant star hasn't been very open when it comes to sharing details from her life behind the scenes, but for the time being, Seulgi remains single and entirely focused on her rising career. She was rumored to be dating Julien Kang, but that was nothing more than a rumor.
Seulgi Internet Fame
Over the years, Seulgi has become quite popular on social media platforms, especially Instagram and Facebook, though she is also no stranger on Twitter. Her official Instagram page has over 400,000 followers, with whom she has shared pictures from concerts, but also from her personal life. Seulgi is also quite popular on Facebook, with over 50,000 followers, while on Twitter, Seulgi has just over 12,000 fans, and which she has used to promote her career, including the announcement of the new song "Hello", which is a duet with Zion T.
So, if you aren't already a fan of this prominent musician, then this is a perfect opportunity for you to become one, just skip over to her official pages, and see what she is up to next, both personally and professionally.
#RedVelvet is coming to #Singapore soon! #ReVeluv, If you could ask @RVsmtown one question. what would it be? Tweet us! #RedVelvet_REDMAREinSGP #EKpop #SayitonE! pic.twitter.com/AZaxvENPyj

— E! Online Asia (@eonlineasia) October 16, 2018
Seulgi Height, Weight, Body Measurements, and Plastic Surgery
Do you know how tall Seulgi is, and how much she weighs? Well, Seulgi stands at 5ft 5ins, which is equal to 1.64m, weighs around 92lbs or 42kg, but her vital statistics are currently unknown, although we know that she has dark brown eyes and black hair, though she often dyes it to blonde or light brown. When asked about plastic surgery, Seulgi has stated that she considered undergoing some cosmetic enhancements, but has dropped out the idea.