Stana Katic (Castle) Bio, Husband Kris Brkljac, "Absentia", Net Worth, Measurements
• Stana Katic is a Canadian-American actress, best known for her role as Detective Kate Beckett in "Castle" and Agent Emily Byrne in "Absentia"
• She is the oldest of five siblings, and has dual citizenship in Canada and the US
• She studied international law and economics at the University of Toronto and acting at the DePaul University School of Drama
• She appeared in the James Bond movie "Quantum of Solace" and owns her own production company, Sine Timore
• Her net worth is estimated to be over $12 million, and she stands at 5ft 9ins (1.75m) tall
Stana Katic Short Bio
Stana Katic is a renowned Canadian-American actress, who is famous for starring as Detective Kate Beckett in "Castle", a crime drama TV series. She is also known for her role as Agent Emily Byrne in "Absentia", a thriller series that premiered in 2017. Buddy TV has ranked her number one on the "Television's 100 Sexiest Women" list.
Stana Katic Early Life and Education Background
Stana Jacqueline Katic was born on 26 April 1978, in Hamilton, Ontario Canada, to Croatian parents Rada and Peter Katic, whose original home was on the Dalmatian Coast of Croatia. The family moved to Aurora in Illinois when she was just a teenager. Stana is the oldest girl in the family, and has five siblings, four brothers and a sister.
Stana has dual citizenships; she is a Canadian and an American and would frequently travel between the two countries as a teenager. Stana is also fluent in five languages other than English, French, Slovenian, Croatian, Serbian and Italian.
Regarding her studies, Katic went to West Aurora High School and matriculated in 1996. Although she was a very disciplined pupil, Katic was bullied due to her age until she got to the eighth grade where she devised her own anti-bullying tactics which were helpful at the time. After high school, Stana joined the University of Toronto to study international law and economics, and also attended the DePaul University School of Drama where she studied acting between 2000 and 2002, after receiving sound advice from a well-known Los Angeles casting director. She also went ahead and studied at The Beverly Hills Playhouse Acting School.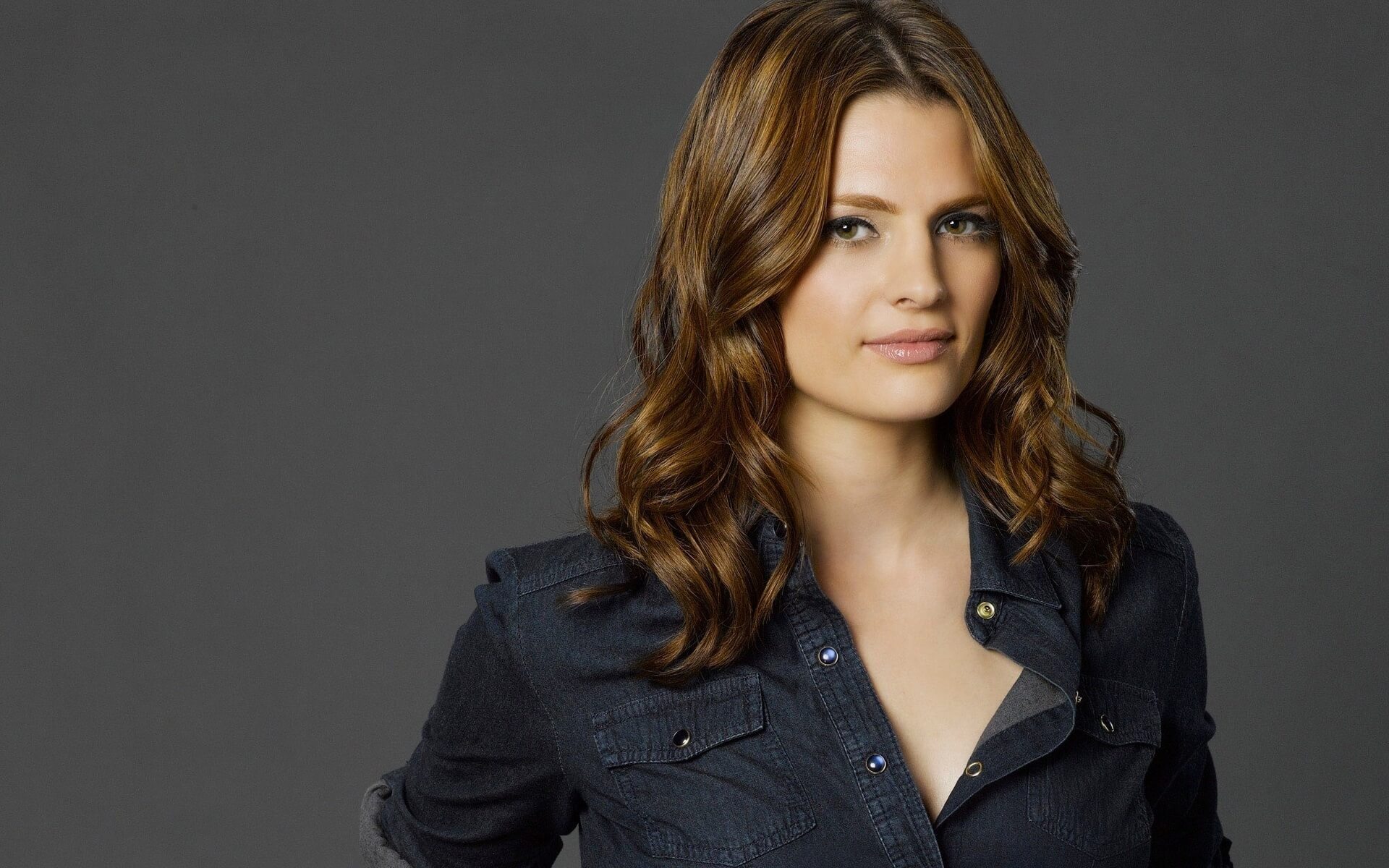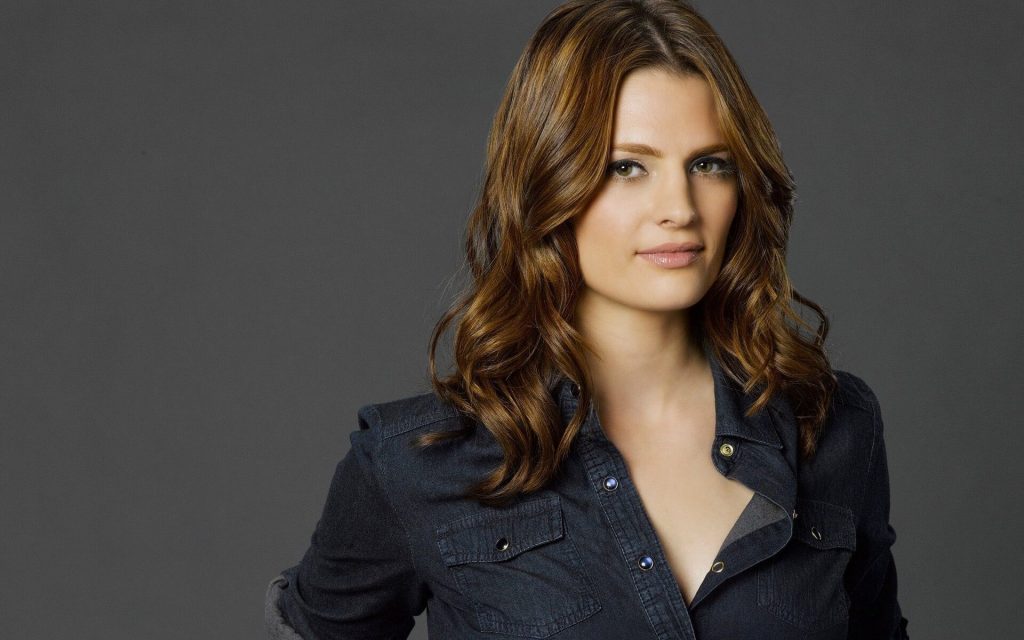 Stana Katic Professional Career
When Stana first moved to Los Angeles, she would spend nights in her vehicle or at hostels when she could not afford rent. However, she got a job as a salesperson in a furniture store which helped her rent an apartment, but a few months later met her future manager, who helped her book film roles. Although she appeared in the short movie "Acid Freaks" in 1999, her debut was in 2003 when she starred in a short thriller "Shut-Eye".
The following year, 2004 she landed guest roles in various TV shows, the first one being "The Handler", a CBS crime series, and the same year including "L.A Dragnet", "JAG", "Alias" and "The Shield". She was cast in "Pit Fighter", an action film in 2005, although the movie received a negative response from critics. The same year, Stana appeared in two episodes of "ER", a medical drama series, as well as a single episode of "The Closer" TV series.
Between 2006 and 2008, she featured in numerous films and even had the privilege of acting alongside some of the most popular actors, such as Morgan Freeman in the "Feast of Love", and Samuel L. Jackson, Eva Mendes, and Scarlette Johansson in "The Spirit". Her breakthrough came in 2008 when she landed the role of Kate Beckett in the ABC series "Castle", subsequently playing an NYPD detective in this show for eight seasons between 2009 and 2016, which also starred Nathan Fillion as the lead actor. However, as the show went on, the co-stars grew apart, as Nathan was said to be bullying Stana on set, which led to her quitting the series in 2016 and the cancellation of the show.
Stana has also had her voice used in the "Batman" video game, as well as being the voice of Lois Lane in the animated superhero movie "Superman" in 2013. She has now appeared in close to 40 movies and TV series during her acting career, including most recently starring in the series "Absentia" as an FBI agent named Emily Bryne, that aired from 2017 on AXN.
Stana Katic Personal Life
While filming the series "Castle", there were rumors milling around that Katic was in a love affair with co-actor Nathan Fillion, which the two denied, and Stana married in 2015 bringing an end to the rumors. Her husband is Kris Brkljac, a business consultant, and their wedding took place in a serene remote monastery in Croatia with guests including their immediate families and close friends; the media was not invited. They also chose ordinary wedding rings, and classical dresses, with Stana apparently looking stunning in her gown.
There were rumors of Stana being pregnant in 2015, but they were not confirmed, and the couple is yet to have any children, and have also not shared any information about the same with the media. During her free time, Stana is often involved with charity work, traveling, and visiting art exhibitions. She even shares photos of these excursions and trips to exotic places on her Instagram page.
She also owns different pages that she doesn't share with the media. In them, she is a master of combat knife art; she can fence, and also shoot. Apart from that, Katic loves equestrian sport and diving though she chooses to not share such information regarding her hobbies with the press. The media once speculated that she underwent rhinoplasty in her younger years, although she has never confirmed it.
Facts about Stana Katic
Here are some interesting facts about Stana Katic:
Her first role was an episode of the FBI drama "The Handler" that was short-lived in 2004
She is trained in belly dancing, Isshinryu Karate, and stage and film combat
Stana is fluent in different languages including French, Bosnian, Serbian, Slovenian, Croatian, and Italian
She started her production company, Sine Timore in 2008
She appeared in the James Bond movie "Quantum of Solace"
Stana Katic Net Worth
Stana is among the highest paid actors with reputable sources estimating her net worth to be not less than $12 million. She is said to have made $2 million from her role in "Castle". With her bright career, her net worth can only increase. She owns a house in Aurora Illinois, USA.
Bringing those of you who don't follow me on Instagram (you missin' out ??: @drstanakatic) up to speed ?… Philosophizing during a photoshoot. Shop-talking camera work done by ? #theGuyWiththeEye @LIONELDELUY pic.twitter.com/5BSkxew4EE

— Stana Katic (@Stana_Katic) February 2, 2019
Stana Katic Body Measurements
Stana is 5ft 9ins (1.75m) tall, and reputedly weighs 125lbs (57kgs). She is of average build with her vital statistics being 34-25-36 inches. Her hair color is light brown, and she has hazel eyes. She wears a size 4US dress and size 9 US shoes.