Steven Suptic (MlgHwnT) Wiki Bio, age, height, partner, family, net worth
Who is Steven Suptic (MlgHwnT)?
Steven Suptic, also known by his online alias 'MlgHwnT', was born on the 6th February 1993 in Illinois, USA. He is a 25 year-old internet star, content creator, vloger and podcast host, primarily recognized as one of the founders of the highly popular 'Sugar Pine 7' comedy troupe and production company. His career has been active since 2011.
Thank you alyssa for bringing me back authentic lederhosen from Germany. Now I can finally get some ass. pic.twitter.com/kKAUc2iTDn

— Steven Suptic (@StevenSuptic) October 3, 2018
Steven Suptic Bio: Early Life, Family and Education
Even though Steven Suptic is an online star with millions of fans and followers, he has managed to keep a large portion of his private life hidden from the public. For example, even though his father appeared briefly in one of his YouTube videos, we do not know the names of his parents or what they do. We do know, however, that he is an only child because he stated in one of his videos that he is jealous of his friend Benji Blakeway, who has many siblings. Information regarding his education is also unknown. Steven fell in love with video games when still a small child, and the passion for playing never left him. He started filming videos while still in high school, and decided to pursue a career in vloging and gaming.
Career Beginnings
Steven started off his career in 2011 by launching a YouTube channel under the name 'MlgHwnT', and his initial focus was on the hugely popular game entitled "Minecraft", his favorite game at the time. Steven would regularly post 'let's play' videos, a type of video in which players would film themselves in real time while playing the game, and commentate the entire playthrough. His videos often featured animated content, and he soon became one of the most popular "Minecraft" players. Steven later branded his playthrough "Minecraft" videos as "Wild Adventures", and often collaborated with other "Minecraft" enthusiasts such as BurtGasm, SkyDoesMinecraft and AviatorGaming. In a popular YouTube fashion, Steven joined forces with other gamers, and formed YouTube gaming groups called BAHMLounge and TEAM MVG, then in 2014 he decided to expand his interests, and launched a second channel entitled 'HWNTwo' which focused much less on "Minecraft".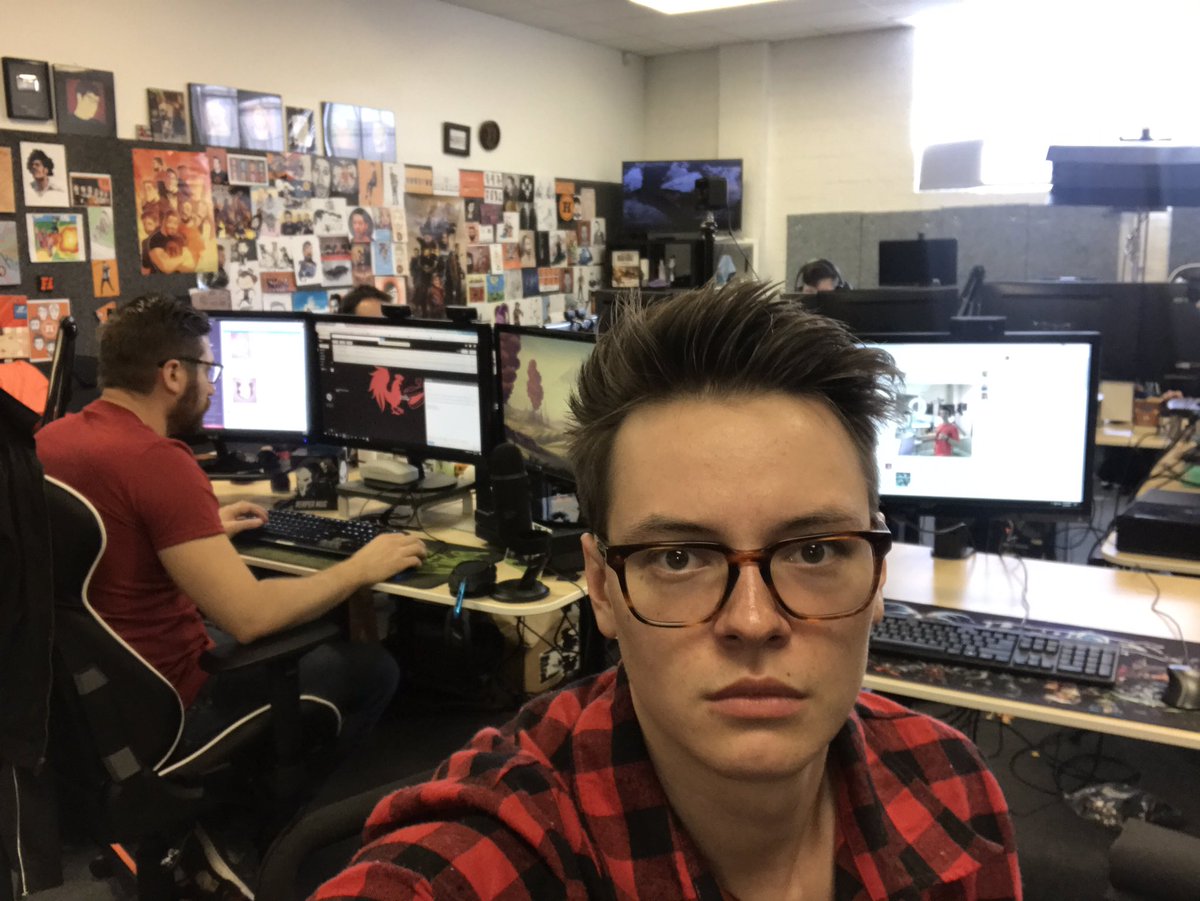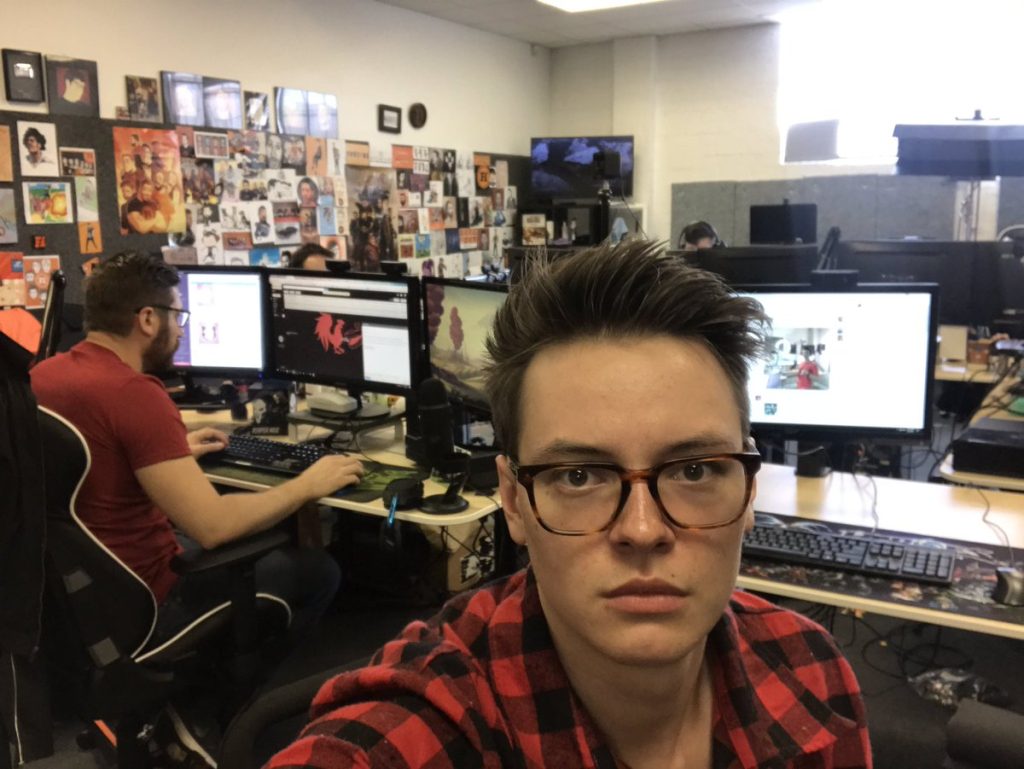 "Super Panic Frenzy" and "The Steven Suptic Experience"
Steven steadily worked his way to becoming one of the most popular and most consistent "Minecraft" content creators. His online popularity grew, and he was offered a job by Discovery Digital Network that would see him move to Los Angeles in March 2015. He was paired with another famous online gaming star, Reina Scully, and the two were featured on a channel called "Super Panic Frenzy", which featured a large variety of gaming content that was uploaded two times a week, in addition to a weekly uploaded podcast. Steven and Reina were also often featured on another popular YouTube gaming channel entitled "SourceFed". Somewhere between 2015 and 2016 Steven decided to leave behind his once favorite game and the one that made him popular in the first place, sostopped producing "Minecraft" videos and changed the name of his channel to "The Steven Suptic Experience", diversifying the content on his channel, and focusing more on 'challenge videos' and vlog excerpts from his daily life. Steven simultaneously worked on his own channel and on "Super Panic Frenzy", before the latter was shut down in mid-2016. However, "SourceFed" offered Steven work as a host on their main channel, which he accepted, and remained as a host until March 2017, when the channel stopped filming and uploading new videos. Being jobless at the time, Steven and Reina decided to join forces, and launched their own podcast called "Boys Only Club", featuring similar content to their previous podcast, which lasted for more than a year.
"Sugar Pine 7" and "Rooster Teeth"
Steven wanted to relate his views and feelings about the shutdown of "SourceFed" to his fans, and created several videos using the unique combination of narration and freeze frames which he uploaded on his own channel. The videos were original in style and content, and were highly regarded by Steven's fans. Steven retained this manner, and soon his friends and collaborators began making appearances in the videos of various content, most notably James DeAngelis, former PA at "SourceFed", Clayton 'Cib' James, Jeremy Sauder and Andrew Givler. The videos followed their daily activities, however, they were filmed in comedic fashion and with exaggerated versions of the real life personas of Steven and his friends; the group coined the term 'alternative lifestyle' for this type of semi-serious videos, and chose the name "Sugar Pine 7" for themselves, allegedly derived from the name of the cabin where they stayed during their first visit to Idyllwild, where they shot several videos. Eventually, Steven changed the name of his channel to "Sugar Pine 7" as well, and it grew in popularity, subsequently producing several seasons of 'alternative lifestyle' videos.
Soon they were bought out by Rooster Teeth group and moved their operations to their offices in Los Angeles. Steven's group has grown as well with the inclusion of editors Vicky and Autumn and producers Jamie and Mimi. The channel currently boasts more than a million followers, and their videos have garnered more than 130 million views. The channel also won the 'Show of the Year' award in 2017 at Streamys, and then presented the award at the ceremony next year. Among other accolades, they were named 'the pinnacle of YouTube content creation' and even featured in Variety magazine.
Personal Life
Regarding his personal life, Steven Suptic is engaged to Alyssa Terry, an actress who often appears in "Sugar Pine 7" videos. The couple isn't married and doesn't have children; they currently reside in Los Angeles in an apartment with their two dogs named Littlefoot and Winnie.
Net Worth
Becoming a YouTube star and popular vlogger and content creator has enabled Steven Suptic to amass quite an impressive amount, considering he is only 25 year old. If you ever wondered how rich "Sugar Pine 7" founder is, authoritative sources have estimated that his net worth is currently around $400,000. Seeing that his channel is constantly attracting more and more subscribers, there is little  doubt that his wealth will increase in the future.
Social Media
Steven Suptic had an Instagram account with more than 215,000 followers but decided to delete for reasons unknown. However, his YouTube group has their official Instagram account with nearly 20,000 followers, and in addition Steven owns a Twitter account with 300,000 followers. Fans can also purchase various "Sugar Pine 7" merchandise on the group's official website.
Appearance and Physical Characteristics
Speaking about his appearance, Steven is 6ft 2ins (1.88m) tall, but his weight is unknown. He has a slim body build, short brown hair and brown eyes, and wears glasses.