Suzanne Cryer (aka Laurie Bream in 'Two Guys and a Girl') Wiki Bio
• Suzanne Cryer was born in 1967 and is best known for her role of Ashley in "Two Guys and a Girl" ABC sitcom.
• She holds a bachelor's and master's degree from Yale University and Yale School of Drama respectively.
• Her most successful role was in "Silicon Valley" in 2015 which won several awards.
• She is married to Gregory Luke and they have three children.
• Her net worth is estimated to be over $1 million.
Who is Suzanne Cryer?
Suzanne Rossell Cryer was born in Rochester, New York State USA on 13 January 1967, so under the zodiac sign of Capricorn, and holding American nationality. She is best known for her acting career, especially for her role of Ashley in "Two Guys and a Girl" ABC sitcom.
Early life and education
There is not much known about Suzanne's early life except, that she matriculated from Greenwich High School in Connecticut in 1984, and went on to attend and graduate from Yale University with a bachelor's degree in English Literature – she continued her studies with a master's degree from Yale School of Drama. During these years she made her first theatre performances at Utah Shakespeare Festival, with her roles including Rosalind in "As You Like It", and Anne in "Richard III".
Career
After she finished her master's, she won a role in "The Rivals" play, and then started appearing in her first TV series', including "Law & Order" in 1992 and "Some Folks Call it a Sling Blade" in 1994. TV acting didn't stop her from appearing in theatre plays, as she went on to appear in the two-person play "Collected Stories" at the Southcoast Repertory Theater, and was praised for her performance by both the audience and critics. She kept doing two things simultaneously – she was filming for the "Wag the Dog" black comedy movie produced by Robert De Niro while also performing in the premiere of "Arcadia" at the Mark Taper Forum. She then won a very significant role in "Neil Simon's Proposals" play, which was performed at the Ahmanson Theater in Los Angeles, and the cast then went on to tour and performed around the country, before their final performance at Broad Hurst Theater on Broadway.
One of her important roles in TV series was in "Seinfeld" in 1997 in an episode called "The Yada Yada", and even though it was just one episode, it helped her gain recognition in the film industry as the show was really popular in the US. The role which made her famous was in the "Two Guys and a Girl" ABC sitcom – she joined the cast during its second season as Ashley Walker, and was a regular actress on the show until it ended in 2001.
She then went on to appear in more than 10 other TV series, which included single episodes of "It's Like, You Know" in 2001, "The Drew Carey Show" in 2002 and "Desperate Housewives" in 2007, and made guest appearances such as these until she landed the role of Laurie Bream in "Silicon Valley" in 2015, which is still shooting today. The series was a major success as it won several awards including Critics' Choice Television Award for Best Comedy Series in 2014 and 2016, Critics' Choice Television Award for Best Supporting Actor in a Comedy Series, Satellite Award for Best Television Series, Primetime Emmy Award for Outstanding Production Design for a Narrative Program and so on.
Suzanne is currently working with a local teacher in Los Angeles aiming to bring Shakespeare to elementary school children.
Personal life
Suzanne married the love of her life, Gregory Luke, on 23 September 2000 and the couple seems to have been very happy with each other during these 18 years, while they have three kids and are all living together in their home in Los Angeles. Their son, Charles Luke, is the eldest of the three and he studies at Portola middle school. Other than this, there is not much known about Suzanne's husband and their kids, as she is trying to keep them away from public attention.
Step Up
Suzanne attended Step Up Women's Network's 12th Annual Inspiration Awards Luncheon held at The Beverly Hilton Hotel in Beverly Hills on 5 June 2015, where she advised aspiring actresses so finish their education, as nothing is more valuable than that – she claims that the dropout rate of girls in schools around the US is just below 50 percent, while a girl who doesn't go to college is 2.5 times more likely to become unemployed later in life. Suzanne likes the Step Up organization because it is inspiring girls and women to work on their education, while they also offer mentorship, inspiration awards and after-school programs.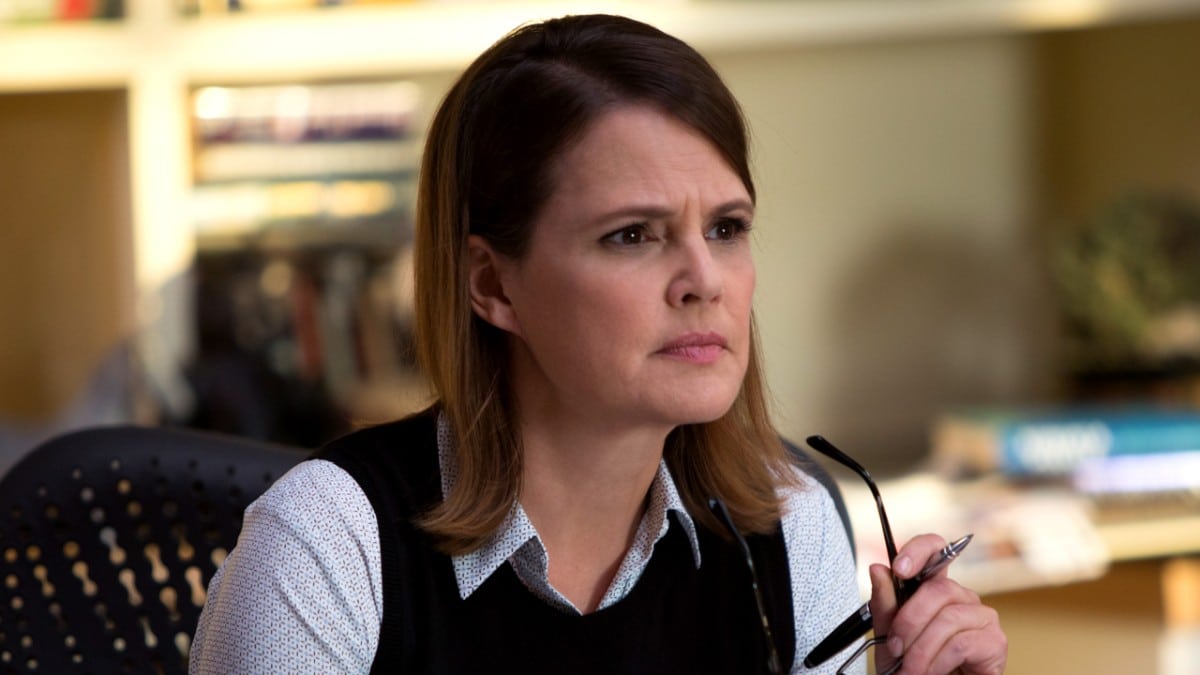 Appearance and net worth
Suzanne is currently 52 years old, has long brown hair, black eyes, is 5ft 7ins (1.73m) tall and weighs around 141lbs (64kg). Her vital statistics are not known but she has an hourglass shaped figure.
According to authoritative sources, Suzanne's net worth is estimated to be over $1 million, while her annual income depends on the number of roles she takes – she makes $50,000 to $100,000 from each appearance in a movie and from $5,000 to $10,000 for cameo appearance in TV series – it is also important to mention that she bought a house in California which is valued at around $700,000.
Social media appearance
Suzanne is very active on social media platforms, but isn't as popular as one would expect – she has an Instagram account with more than 2,000 followers while she's only posted 100 times, and opened her Twitter account in June 2012 and has so far gathered 5,500 followers and tweeted around 4,100 times. She also has a Facebook page, but just 200 people are following it.