Who is Ann Curry from "The Today Show", and Husband Brian Ross? Wiki, Net Worth, Salary, Wedding, Daughter, News
• Ann Curry is a journalist and photojournalist born in Japan.
• She has a net worth of $10 million earned through journalism and a multi-platform media start-up.
• She grew up in Japan and attended the University of Oregon for Journalism.
• She was an anchor for the NBC show "Today" and reported on major international stories.
• She is married to software executive Brian Ross and has two children.
Who is Ann Curry?
Ann Curry was born on 19 November 1956, in Japan, and is a journalist as well as a photojournalist, best known for her career as a reporter now spanning over 30 years. She's often been seen reporting from war zones and locations of natural disasters, which coverage has made her one of the most notable media personalities, especially in helping with the direction of humanitarian efforts. She has spent most of her career with NBC News.
The Wealth of Ann Curry
How rich is Ann Curry? As of early-2019, sources inform us of a net worth that is at $10 million, earned through a successful career in journalism. She also forayed into business later in her career, launching her own multi-platform media start-up. As she continues her career, it is expected that her wealth will also continue to increase.
Early Life, Education, and Career Beginnings
Ann's mother is of Japanese descent while her father has ancestry from Ireland, Scotland, Germany, France, and Native American. She was raised Catholic as her mother was a convert to the religion. Her father was in the US Navy, while her mother served as a streetcar conductor during the time when America occupied Japan after World War II. Ann grew up the eldest of five children, and spent most of her childhood in Japan, where she attended Ernest J. King School, located on the United States Fleet Activities Sasebo naval base, Nagasaki. Later on, the family moved to Ashland, Oregon, and she attended Ashland High School. After matriculating, she enrolled at the University of Oregon and completed a degree in journalism in 1978. She began her career as an intern with the then NBC-affiliate KTVL located in Medford, Oregon, actually the station's first female reporter, and then moved to KGW in Portland two years later, where she served there as an anchor for four years, before moving to Los Angeles to join KCBS-TV, where she won two Emmy Awards working as a reporter.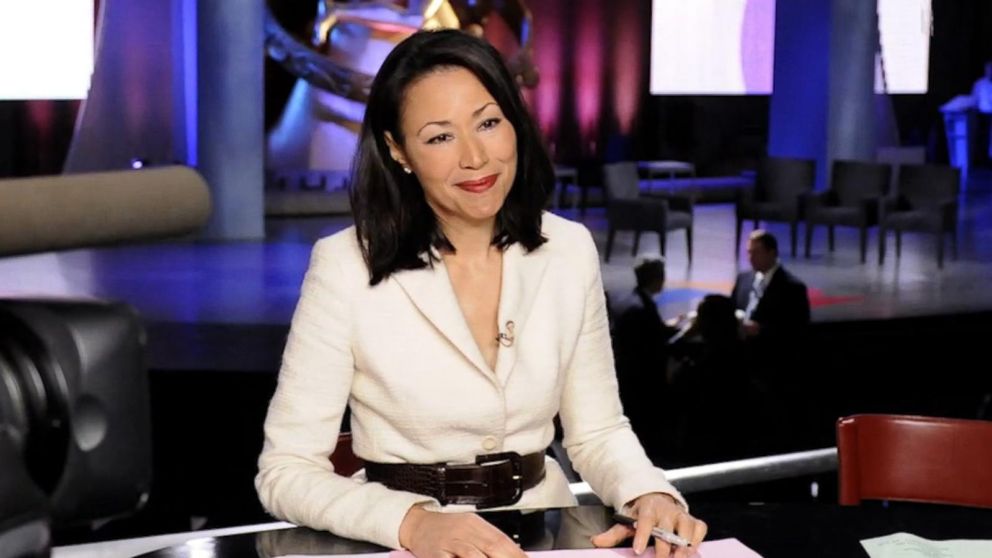 NBC
In 1990, Curry joined NBC News Chicago as a correspondent, before becoming the anchor of "NBC News at Sunrise" a year later. She worked there for the next five years, including substituting for Matt Lauer as anchor during his absence from "Today". In 1997, she became a permanent news anchor of "Today", and following Frank Blair, eventually became the second longest serving news anchor of the program. She was then named co-anchor of "Dateline NBC" alongside Stone Phillips, and when Phillips left, she remained the primary anchor until moving back to "Today", to replace Meredith Vieira.
Ann reported on major international stories, often leading her to travel to locations such as Sri Lanka, Congo, Rwanda, Baghdad, and Darfur. She hosted various NBC primetime events, and during the invasion of Afghanistan, was based on the USS Theodore Roosevelt. She was the first network news anchor to report from inside the Southeast Asian tsunami zone in 2004, and also travelled to Iran to interview then-President Mahmoud Ahmadinejad years later.
.@SufyaniSlayer @NBCNews @JZarif here you go: pic.twitter.com/RNpeTLXeV4

— Ann Curry (@AnnCurry) March 24, 2015
Departure and Recent Projects
In 2012, rumors started spreading that Ann was likely to be replaced on the show. and made an emotional announcement later, though she had signed a new multi-year contract with the network. After her departure, people speculated on whether or not the move was due to an issue of racism, particularly because she was Asian American on the frontline of US media. She moved to work on the show "NBC Nightly News with Lester Holt", "Dateline NBC", and "Rock Center with Brian Williams", and continued to anchor various primetime specials as well.
She returned to "Today" for a one time broadcast a few months later, and her reunion with former co-anchor Matt Lauer was noticeably tense. In 2015, after a few more years working with NBC, she announced that she was officially leaving the network. She would stay out of the spotlight until 2018, when she returned to television in a six-part PBS series entitled "We'll Meet Again"; around this time, she had developed her own production company responsible for the creation of the miniseries. During the same year, she appeared as a guest co-host on "The View", in which she addressed the controversies surrounding her leaving "Today", particularly with her former co-host.
Personal Life and Husband Brian Ross
For her personal life, it is known that Curry is married to software executive Brian Ross – reports state that the two met while in college. The have two children together, and reside in New Canaan, Connecticut.
Brian completed his undergraduate education at John Hopkins University, where he took up computer science, before enrolling at Claremont Graduate School to complete a graduate degree in management, and afterwards enrolled at New York University's Courant Institute to complete a graduate degree in mathematics. He began his career working for NASA, serving as one of the developers of software and systems for various space missions, including working on the Hubble, Voyager, and Galileo. In 1995 he moved to Wall Street, and joined the income management company Blackrock. Afterwards, he served as the COO of Trepp LLC, which handled commercial mortgage, analytics, and technology to the investment management community. Presently, he serves as the Chief Executive Officer of FIX Flyer LLC, having been in that position since 2005. Despite his success, he remains mainly out of the spotlight with more attention coming to his wife due to her daily exposure with the media.