"Swamp People" star Troy Landry's Wiki: Net Worth, Son Dies, Age, Wife Bernita Landry, Family Business, Height
Who is Troy Landry?
Is your first reaction to flee, when you see an alligator? Well, that isn't the case with this fearsome man, Troy Landry. He is a fierce alligator hunter, but is not doing it for fun, but to pay the bills, and it pays quite well. Troy has become a star in recent years thanks to the reality TV show "Swamp People", which airs on the History Channel. Troy Landry was born on the 9th June 1961, in Pierre Part, Louisiana USA, and since 2010 has been a part of the "Swamp People" reality series, but has been an alligator hunter for more than 25 years, and steadily increasing his business.Do you want to learn more about Troy, his interesting life, career, read about his children, and most recent career endeavors? If yes, then stay with us for a while and we will bring you closer to this prominent alligator hunter.
Troy Landry Wiki: Early Life and Parents
Troy is the son of Duffy and Myrtle Landry, and with his brother Bubba Landry, grew up in a family of crocodile hunters, shrimpers, trappers, lumberjacks, and moss peddlers; he is the fifth generation to have a business in alligator hunting. From an early age, Troy was taught how to hunt and it was only natural to have continued the family business.
Career
Alligator season in the swamps of the Atchafalaya River basin lasts only for 30 days, but that is enough for Troy and his business to thrive. In addition to alligator hunting, Troy also harvests and distributes crawfish, which has also contributed to his wealth. According to sources, he pulls in around 5,000,000-6,000,000 pounds of crawfish a year. However, over the years, Troy has become one of the deadliest alligator hunters and has been named King of the Swamp, thanks to his experience and success in alligator hunting. His knowledge allows him to hunt alligators in the east and west zone of the swamp, which makes his alligator season last 60 days, instead of just 30, which potentially doubles his income.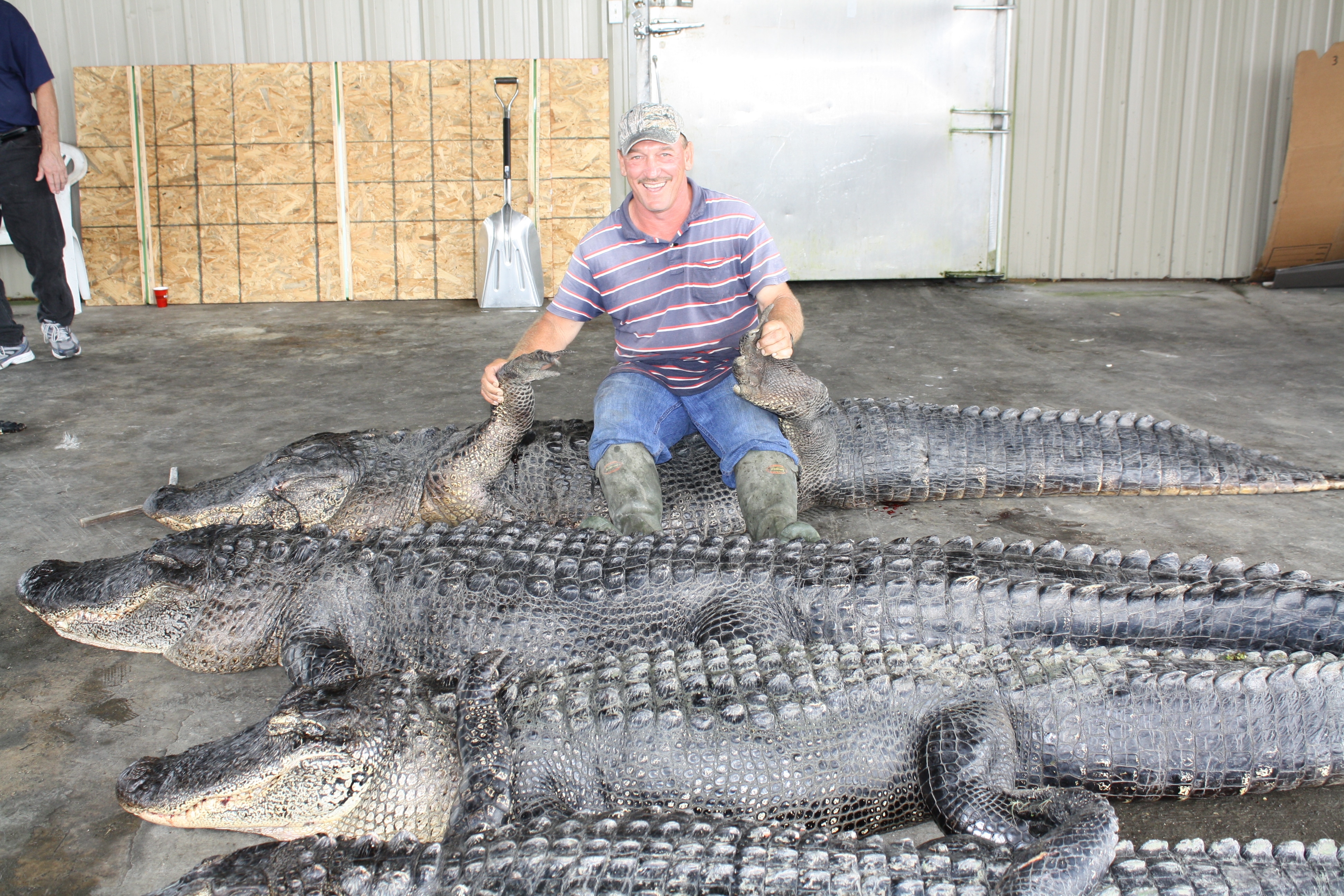 "Swamp People"
It was in 2010 that Troy and his family, among other alligator-hunting families, were selected for the new History Channel series "Swamp People", which would showcase their actions during the alligator season in the swamps of Louisiana. The series premiered on the 22nd August 2010 and since then has seen nine seasons, with Troy the one with the most appearances, now totalling 107 episodes in which he has starred. His appearance in the series launched him to prominence, while also increasing his wealth to a large degree.
Troy Landry Wife, Bernita Landry
Troy is a married man; he has been married to Bernita Landry since the 26th September 1981, and have welcomed their two sons. Also, Troy is the stepfather to Brandon, who is a product of Bernita's past relationship. His wife, Bernita went to Patterson High School and was a teller at Patterson State Bank from 1975-198. She also worked as a schoolteacher and also a publicist for the History Channel. She and Troy live in a wooden house they have built on their own and made it their dream house.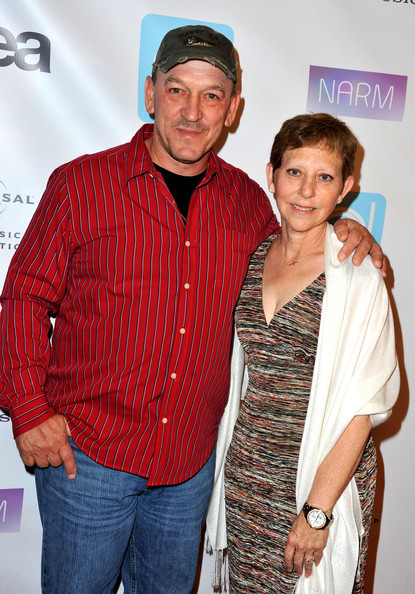 Brandon Landry Death
There was a rumor that Brandon Landry died during one of the family adventures, but that wasn't the case. It was just a big misunderstanding, as there is an obituary with the same name and the man was also born in Louisiana. Luckily, it isn't Bernita and Troy's Brandon.
Troy Landry Internet Popularity
Over the years, Troy has become extremely popular on social media platforms, especially Twitter and Instagram, which he has used to share his most recent career endeavors. Anyways, his official Twitter account has close to 70,000 followers, while on Instagram, Troy is followed by over 48,000 followers. So, if you aren't already a fan of this prominent alligator hunter and television personality, then this is a perfect opportunity for you to become one, just skip over to his official pages.
T-Roy and Bigfoot say they think they might be the winner in this. Got a dinner then and another dinner tonight! pic.twitter.com/N4IqgkI0Vq

— Troy Landry (@TroyLandry) April 5, 2013
Troy Landry Height and Weight
To battle alligators, being fearless is the key, but in addition you have to be strong and tall. So, do you know how tall Troy is, and how much he weighs? Well, Troy stands at 5ft 7ins, (1.77m), while he weighs around 195lbs (88kgs) so he is quite sturdy.
I'm glad the 2015 season is over. We had a great year and got a lot of BIG gators and some awesome footage for the show. Now we can relax a little and spend time with our family.

Posted by Troy Landry on Sunday, September 27, 2015
Troy Landry Net Worth
Do you know how rich Troy Landry is? His professional endeavors must have made him a millionaire, what do you think? Well, according to authoritative sources, Troy's net worth is estimated at $2 million, while his salary per episode is around $25,000. Pretty impressive don't you think? Troy's sons Jacob and Chase are also featured in the show.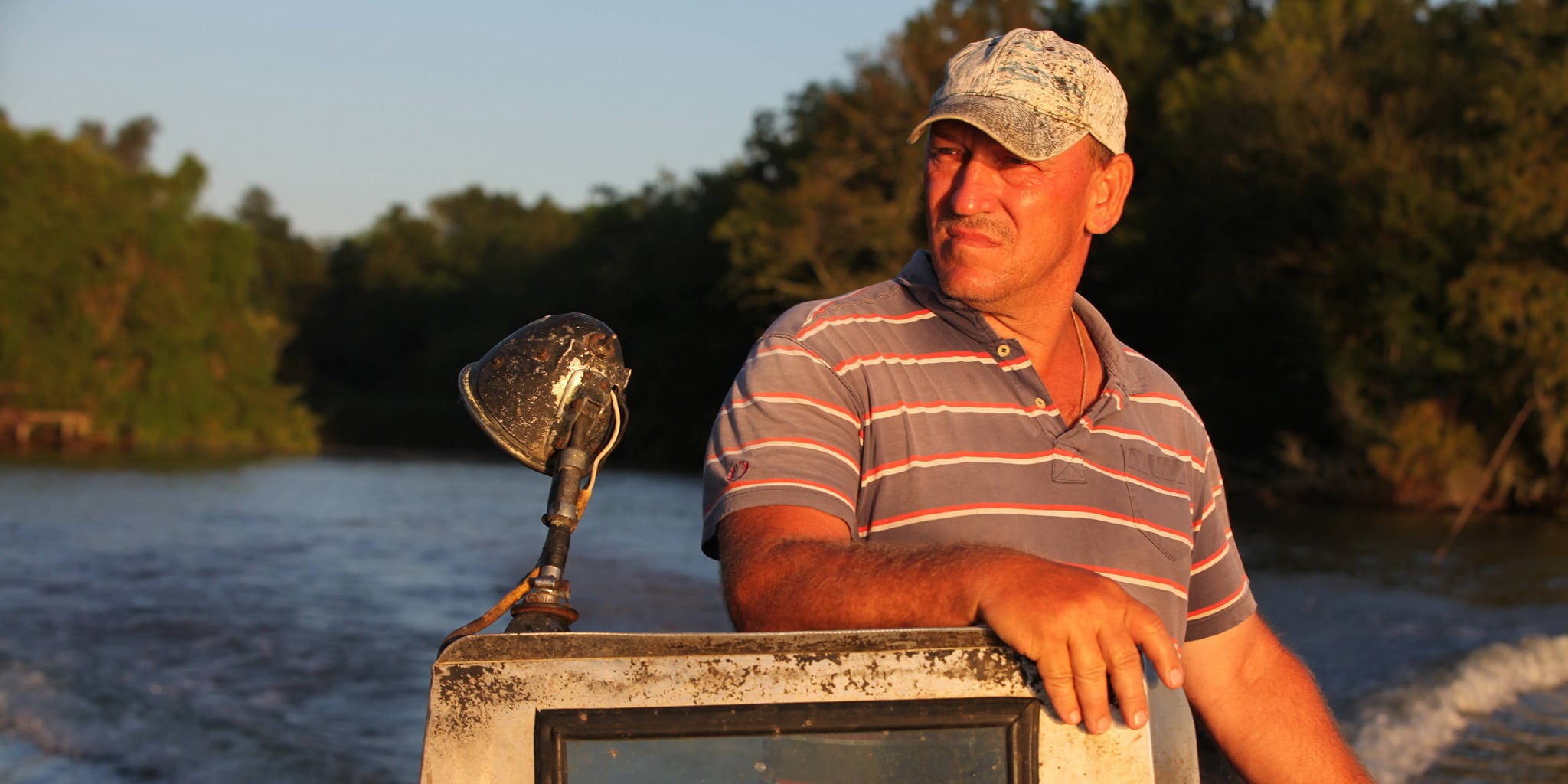 Jacob Landry
Jacob Landry was born on the 27th December 1983, in Pierre Part, Louisiana USA and is the son of Troy and Bernita Landry. He has appeared in more than 50 episodes of the show, and has recently become the captain of the second ship of the Landry family. In addition to alligator hunting, Jacob is also interested in filmmaking and has worked as an assistant director on the horror drama film "Paranormal Extremes: Text Messages from the Dead". His net worth is estimated at $650,000. Jacob is married to Lyndsi with whom he has two children.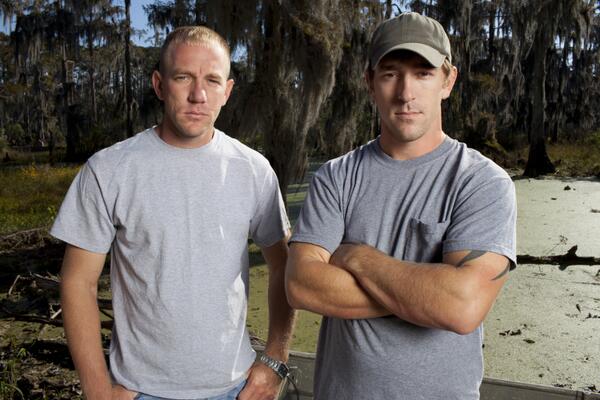 Chase Landry
Chase, the younger of the two, was born on the 25th April 1989 in Perre Part, and has also been involved in the family business. Since the start of the series, Chase has featured in more than 50 episodes, and unlike his brother is solely focused on his career as an alligator hunter.
In regards to his personal life, Chase is also a married man and has one child, but the identity of his wife remains unknown to the media. Chase's net worth is currently estimated at $220,000, and undoubtedly will increase in the upcoming years assuming that he successfully continues his career.