Talia Shire's son, Robert Schwartzman Wiki Bio, wife, net worth, family
• Robert Schwartzman is a multi-talented musician, actor, director and screenwriter.
• He is best known for being the frontman of the pop/rock music group Rooney.
• He has starred in movies such as "The Virgin Suicides" (1999), "The Princess Diaries" (2001) and "It Happened in L.A." (2017).
• His music career includes the eponymous self-titled debut studio album with Rooney and his solo album "Double Capricorn" (2011).
• As of early 2019, Robert Schwartzman's net worth is estimated at around $800,000.
Who is Robert Schwartzman?
Robert Schwartzman is quite a multi-talented personality – he is not only a musician and director, but an actor and screenwriter. He is probably best known for being the frontman of the pop/rock music group Rooney and, apart from being widely recognized as the son of an American Oscar-nominated actress Talia Shire, Robert is also known for appearing in movies "The Virgin Suicides" (1999), "The Princess Diaries" (2001) and more recently in "It Happened in L.A." (2017). Some other highlights in Schwartzman's career include working on several original motion picture soundtracks such as in movies "Bad Teacher" (2011), "Palo Alto" (2013) and "Dreamland" (2016) as well as in TV series "One Tree Hill", "The O.C." and "Gossip Girl", to name a few.
Robert Schwartzman's Early Life
Robert Coppola Schwartzman was born under the zodiac sign of Capricorn on the 24th December 1982, in Los Angeles, California, USA, the younger son of now deceased American producer Jack Schwartzman, and American actress Talia Shire. He is of white ethnicity, and apart from being of American nationality is also of Polish-Jewish descent through his father, and of Catholic Italian ancestry from his mother. Being born into one of the most prominent families in the moviemaking industry – aside from his famous parents,
Robert is a grandchild of Carmine and Italia Coppola, a nephew of Francis Ford Coppola and a cousin of Nicolas Cage, Sofia, Christopher and Roman Coppola as well as the brother of Jason Schwartzman and a half-brother of John Schwartzman – it is no wonder that he's managed to make a successful career in the entertainment industry himself. Upon matriculating from Windward School in his home town, Robert continued his education in 2001 by enrolled at Eugene Lang College of Liberal Arts in New York City. However, he later dropped out of college to pursue his music career full time.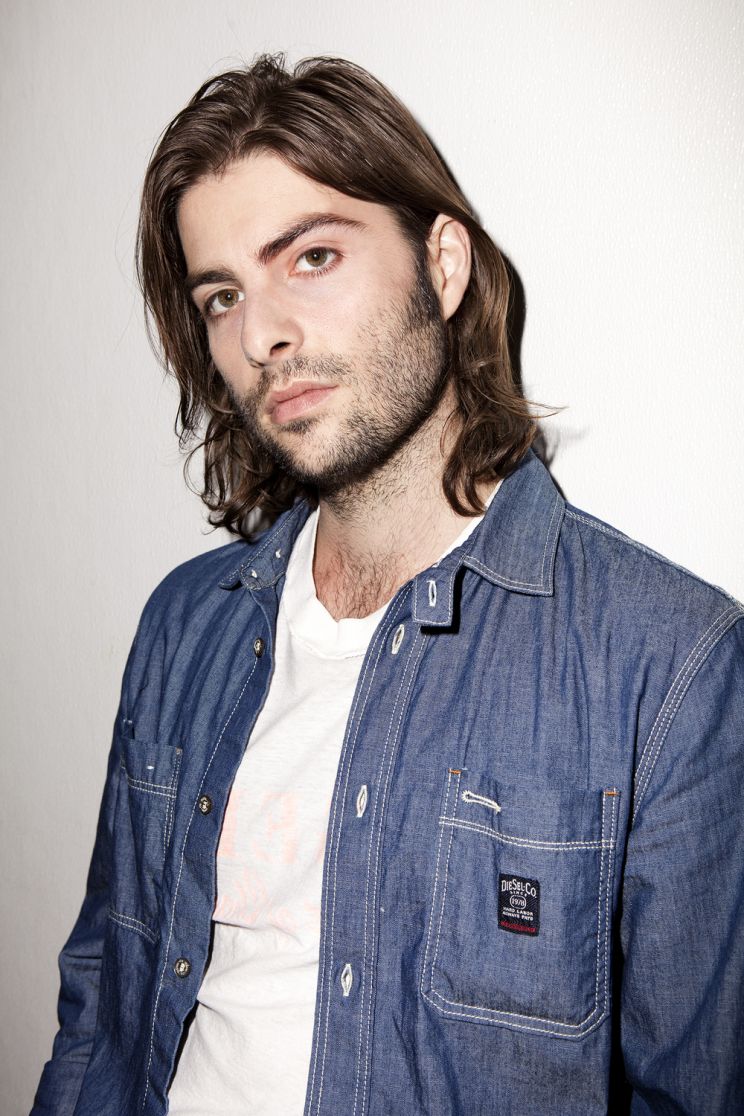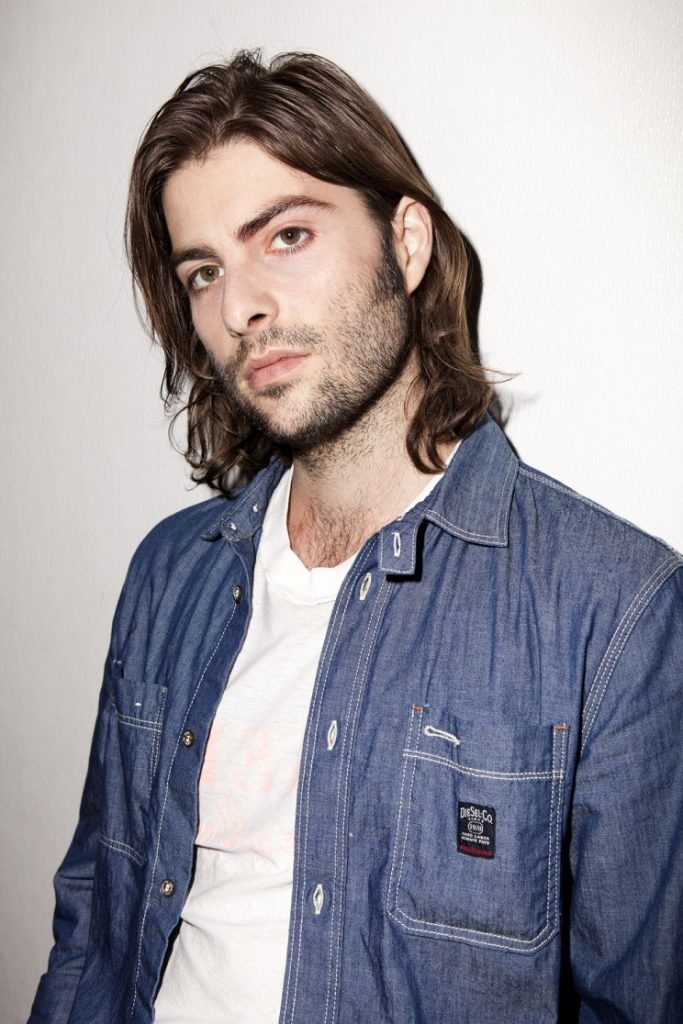 Robert Schwartzman's Acting Career
Robert dived into the world of acting in 1998, when he made his debut on-camera appearance in Sofia Coppola's short drama movie "Lick the Star". This was followed by an appearance in another Sofia movie, the 1999 critically acclaimed romantic drama film "The Virgin Suicides", after which Schwartzman made an appearance in the 2001 comedy movie "The Princess Diaries". After a six-year-long hiatus, in 2007 he made a brief appearance in the comical crime drama film "Look", and in the course of the next several years, Robert occasionally starred in a streak of short movies including "New Romance", "Casino Moon" and "Modern Love", before in 2017 he was cast for the supporting role of Ben in Michelle Morgan's big screen directing debut, the comedy movie "It Happened in L.A."
Robert Schwartzman's Music Career
Schwartzman founded Rooney in 1999; what was originally created as a high school project quickly became a genuine American rock band with a lineup of five members – Robert as lead vocalist and guitarist, Taylor Locke as lead guitarist and backing vocals, Ned Brower on drums, Matthew Winter on bass guitar and Louie Stephens on keyboards. Instead of studying for exams, Robert split his college days between NYC and LA, writing and recording new material with the band. In the course of the next couple of years, Rooney released a series of singles and EPs such as "Deli Meats", "Plug It In" and "Mastedonia". After abandoning his studies, Robert Schwartzman and Rooney released their demo album with singles "Loosing All Control", "Popstars" and "If It Were Up To Me", which created a real 'buzz' on the L.A. music scene. They caught an 'ear' of several producers, and in 2002 Rooney signed a record deal with Interscope Geffen A&M Records.
Head over to the @Rooney Instagram NOW to enter our contest for free show tix + a meet & greet and soundcheck hang! pic.twitter.com/Oph9LkZREP

— Robert Schwartzman (@rcschwartzman) March 12, 2016
In May 2003 the band released its eponymous self-titled debut studio album, which produced hit singles such as "Blueside", "I'm Shaking" and "I'm a Terrible Person". The album was a genuine commercial success, peaking at No.2 on Billboard's Top Heatseekers chart, and was followed by a DVD entitled "Split & Sweat" in November 2004. In July 2007 they released their second studio album entitled "Calling the World" which, apart from the title song, produced the hit single "When Did Your Heart Go Missing?", and peaked at No. 42 on the Billboard 200 chart. In 2009 Robert Schwartzman and his bandmates self-released a new EP entitled "Wild One", prior to releasing the album "Eureka" in June 2010, widely recognizable for its hit single "I Can't Get Enough". Some of the most recent Rooney releases include the 2016 album "Washed Away" containing hit singles "My Heart Beats 4 You" and "Why?", as well as the 2017 EP "El Cortez".
Aside from Rooney, Robert Schwartzman has also put some effort into his solo career, and in October 2011 released his debut studio album "Double Capricorn". During 2011 and '12, he worked on the soundtrack for the TV animated series "Iron Man: Armored Adventures", while in 2013, he composed the entire original soundtrack for Gia Coppola's drama movie "Palo Alto". In 2016, besides working on the soundtrack for the TV mini series "Crunch Time", Schwartzman also wrote scenario, composed music, directed and produced the comedy drama movie "Dreamland", featuring Johnny Simmons and Frankie Shaw in the leading roles, and which earned him the Best Director 1st Feature award at the Fort Lauderdale International Film Festival. Robert Schwartzman's most recent works include writing, composing and directing engagements on the 2018 critically acclaimed comedy movie "The Unicorn", which earned him the Best of Feast Award at the Hill Country Film Festival.
Robert Schwartzman's Personal Life
Despite all this popularity, Schwartzman has somehow managed to keep his personal life quite private and far from the mass media, as there aren't many available yet relevant details about it. However, it has been publicly acknowledged that in the past he was allegedly romantically connected to Kelly McKee, Chelse Swain and Rachel Crane, but since September 2017, Robert Schwartzman has been married to American director and actress Zoey Grossman. Robert is also active within several charitable organizations, including the Tibetan Healing Fund, and Animal Hope and Wellness Foundation.
The 36-year-old entertainer is active on several popular social media networks, such as Twitter and Instagram on which he amassed a total of nearly 88,000 fans and followers.
Robert Schwartzman's Net Worth
Have you ever wondered how much wealth this talented celebrity has accumulated so far? How rich Robert Schwartzman is? According to sources, it is estimated that the total of Robert Schwartzman's net worth, as of early 2019, revolves around the sum of $800,000, acquired through his prosperous dual career in the music and movie-making industries.