The Untold Truth of Seventeen Member – Kim Mingyu
• Kim Mingyu is a rapper and member of the K-pop boy band Seventeen.
• He has a net worth estimated to be over $200,000.
• He played soccer and showed an interest in hip hop music as a teen.
• He debuted with Seventeen in 2015, and has released several successful albums and singles with them.
• He is single, and plays the bass guitar.
Who is Kim Mingyu?
Kim Min Gyu was born on 6 April 1997, in Anyang-si, Gyeonggi-do, South Korea, and is a rapper, best known for being a member of the K-pop boy band Seventeen, which is managed by Pledis Entertainment. He is a part of the sub-unit called the Hip-Hop Unit, and is considered one of the lead rappers of the band.
The Wealth of Kim Mingyu
As of early-2020, Kim Mingyu has a net worth estimated to be over $200,000, earned through a successful career in the music industry.
With Seventeen, he's gained numerous opportunities including high-valued contracts thanks to the success of the band.
Early Life and Career Beginnings
At a young age Mingyu was very outgoing, and had a lot of friends. He also showed a lot of athletic inclinations, and played several sports before eventually settling on soccer. He played during primary school, and he even made it to the national championships with his team where they reached second place.
During middle school, he continued playing soccer but also became interested in finding a career in the entertainment industry. He enjoys hip hop music and loved dancing, and also wanted to try his hand at acting.
While attending Burim Middle School, he was accepted during an audition for Pledis Entertainment, and trained with the company for the next four years. The entertainment company has been in operation since 2007, and is known to be the home of several popular acts including After School, Bumzu, and NU'EST.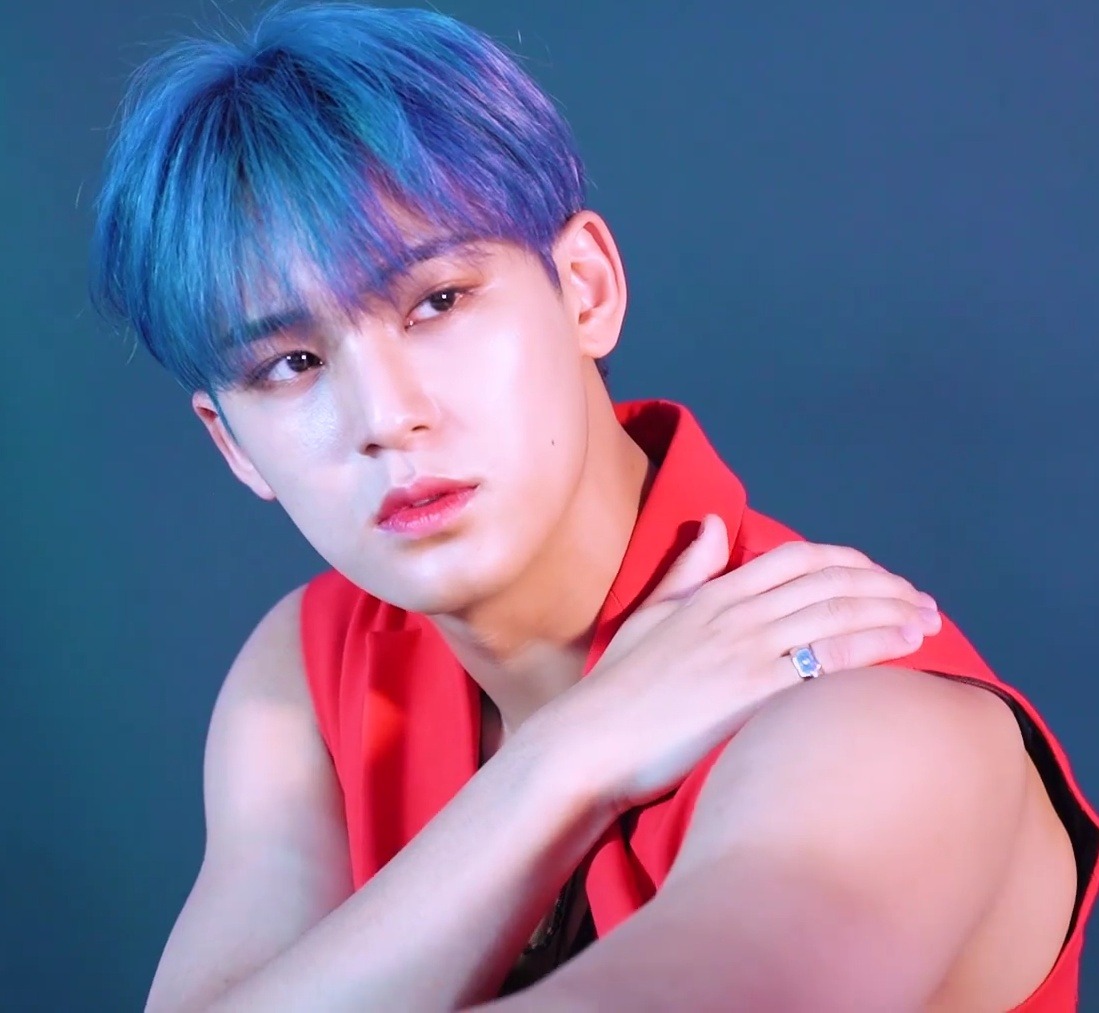 While a trainee he continued his education, and attended the Seoul Broadcasting High School, a specialized school focused on broadcasting and entertainment, and the high school of several Pledis Entertainment talents.
Joining Seventeen
In 2013, Mingyu began appearing in online broadcasts of a show called "Seventeen TV", which saw him work as a member of a new boy band called Seventeen, preparing for performances and small concerts.
After two years in the show, Pledis decided to work on the debut of the group, showcasing their preparation in the MBC reality show "Seventeen Project: Big Debut Plan". They later made their debut through MBC, becoming the first male K-pop act to make their debut in a one hour special on major television.
A few days later, they released their first EP called "17 Carat", and they quickly gained attention internationally. Their second EP "Boys Be" was the highest-selling album by a rookie in the year, earning numerous awards in the process.
Seventeen began touring to promote their music in South Korea, then in 2016 worked on their first full-length album called "Love & Letter", which got a lot of attention in Japan. They began touring in Asia and the Pacific following its release, before working on a third EP called "Going Seventeen", and starting to take advantage of their growing fan base in Japan, holding many events there.
Recent Projects with Seventeen
During the middle of 2017, Seventeen released its fourth mini-album called "AI1" which reached the top of the charts, selling over 300,000 copies.
They went on a world tour afterwards, visiting cities in Asia and North America, then released their second full album called "Teen, Age", and quickly followed it up with a special release called "Director's Cut" which was a re-packaging of their second album, introducing more songs and catering more to their international markets.
The release was highly successful, leading to "Time" magazine naming the group as one of the best K-pop groups of the year. They then worked on their first Japanese EP called "We Make You", then their fifth EP "You Make My Day" which was their first release to receive a Platinum certification.
In 2019, they produced their sixth EP called "You Made My Dawn", which contained one of their most popular singles to be released so far, "Home", which won numerous awards in music shows in South Korea. Their recent release is their third studio album – "An Ode" – which is their bestselling release so far, with over 700,000 sold in the first week alone, and being named the best K-pop album of the year by Billboard.
Personal Life
It is known that Mingyu is single, and like many K-pop artists, they prefer to keep their romantic endeavors away from the public to avoid unwanted attention.
Management also likes to keep a close eye on their relationships, as it may affect their public image.
He has been described as a member of Seventeen who has a different personality from his look. He often looks and dresses like someone who is reserved, but is actually one of the noisiest in the group. He plays the bass guitar, and dreams of traveling to Latin America.