The Secrets of Peachjars Success: Personal and Professional Life
Who is PeachJars?
American YouTuber, social media star and model Joanna Newton – aka PeachJars – was born under the zodiac sign Cancer on 23 June 1996, in Corpus Christi, Texas USA. She's active on various social media networks, and her fans seem to like her most for her cosplays; PeachJars is also popular for her self-titled YouTube channel, which she launched on 5 February 2018 and onto which she's posted 18 videos. The channel's today subscribed to by over 200,000 people, and all her videos combined have been watched over 8.5 million times; she mostly uploads comedy content, although she also often shows off her slim figure and large breasts.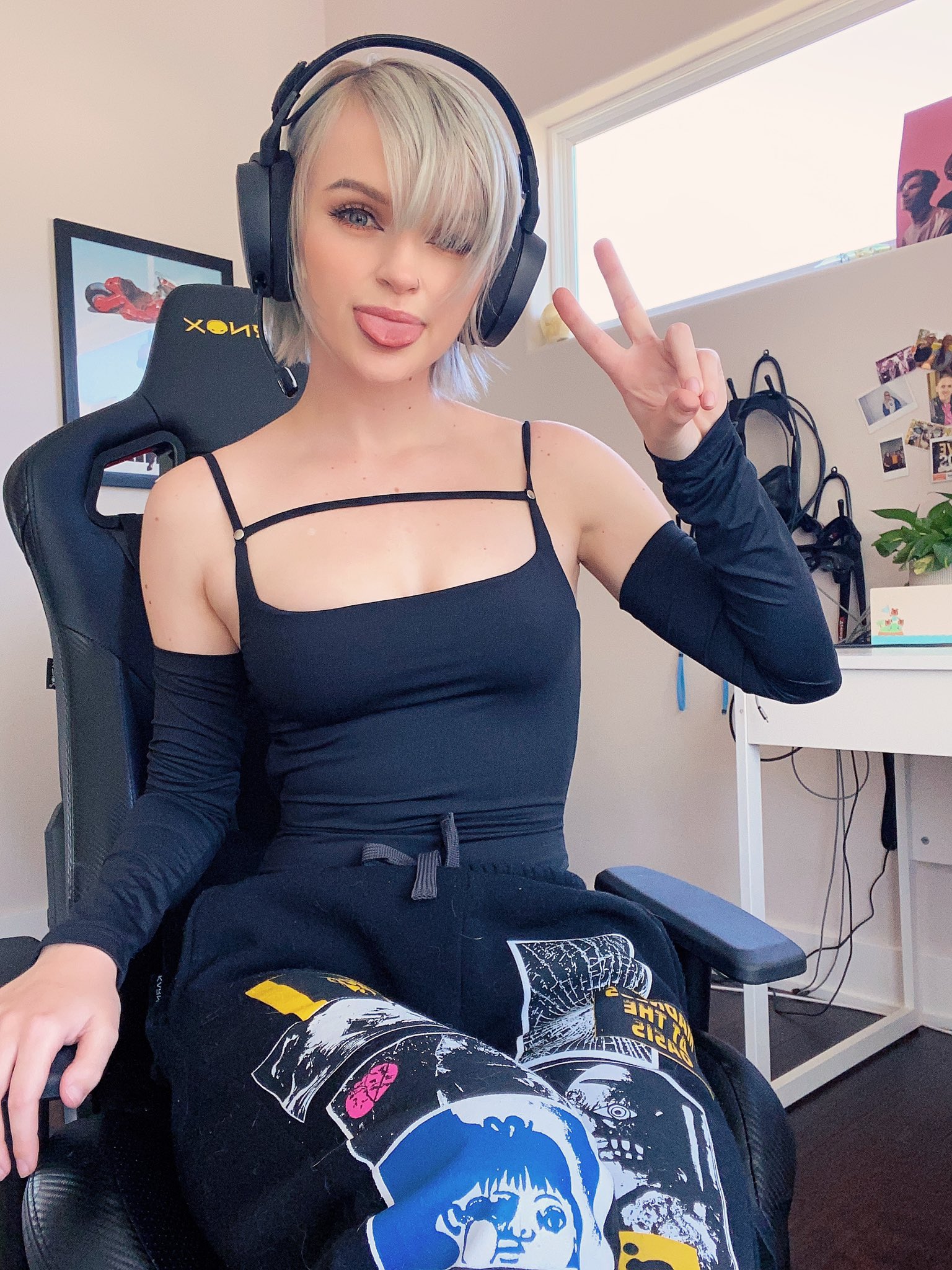 Education and early life
PeachJars was raised in Corpus Christi by her mother and father, about whom she's yet to share more details because she respects their privacy; it's believed that both her parents are business people but this is yet to be addressed by PeachJars. As she's yet to speak about having siblings, most of her fans believe that she's an only child.
She studied at a local high school in Corpus Christi, and was passionate about a number of activities during her teenage years as she enjoyed dancing, appearing in school plays and running track; it's widely believed that PeachJars was a cheerleader but this hasn't been confirmed.
She completed her high school education in 2014 and as she hasn't spoken about her further education, most of PeachJars' fans believe that she hasn't studied at college.
Most watched YouTube videos
PeachJars is mostly popular on YouTube for the videos in which she's showing off her cosplay costumes, whether she's dressing up as Thanos, a Storm Trooper or a clown, and her fans also like her for interviewing people on Omegle and talking about her everyday life. We're going to be covering PeachJars' three most popular YouTube videos, as these have led a number of people to subscribe to her channel.
Her most popular video "call me Ms. Worldwide" was posted on 17 June 2017 and has since been watched over four million times, while it's amassed more than 45,000 likes; it aims to show that PeachJars' celebrity crush is American singer-songwriter and actor Pitbull, and PeachJars shows in the video how she'd behave if he were to look at her during a concert.
I achieved something with my clothes on idk how to process this pic.twitter.com/9lTmAbkqG9

— PeachJars (@PeachJars) June 2, 2023
Her #2 video "Rare American Snacks!" was posted on 29 August 2021 and has since been watched over 1.4 million times, while it's amassed nearly 60,000 likes; it features PeachJars pretending that she'll be mentioning some of the best American snacks, when she's in fact only saying 'my ass'.
Her third most popular video ":3" has been watched over 830,000 times since 14 September 2021 and has amassed over 25,000 likes; it features her dancing to a popular song while saying that she'll make you a sandwich if you show her your balls in return.
PeachJars is active on various social media networks, as her main source of income is being a 'star' on the internet; more than 300,000 people are following her on Instagram today and she's posted nearly 150 pictures and videos, with most of these featuring her doing cosplay, showing off her attractive body and dancing to various songs she likes.
More than 700,000 people are following PeachJars on her Twitter account, which she launched back in July 2010; she's tweeted over 50,000 times, mostly about her everyday life, whether she's telling her fans that she's caught a cold, will be travelling to a cosplay event in another state, or is working out at the gym.
More than 600,000 people are following PeachJars on TikTok today and all her videos combined have amassed nearly 10 million likes; most feature her showing off her large breasts, dancing and lip syncing.
She's also active on OnlyFans; PeachJars has posted more than 350 videos and nearly 3,000 pictures, and all of these have amassed over six million likes. Nearly 450,000 people are subscribed to her account (which is free to subscribe to).
PeachJars also has a Facebook profile, which she launched in September 2018, but she isn't as active on this network as on Instagram and Twitter; her most recent update was on 23 January 2023, when she shared a memory from the previous year.
Love life and relationships
PeachJars doesn't shy away from speaking about her love life on the internet, and it's widely known that she was once in a relationship with American YouTuber and social media star Moxification; the two often played video games together, and were often married in-game. PeachJars and Moxification broke up in 2022 for unknown reasons.
There are rumors circulating the internet today, claiming that PeachJars is in a relationship with American YouTuber and social media star Cyr, as they've recently collaborated on a number of YouTube videos; some claim to have also seen the two kissing in public, but no evidence has been provided to support these claim, nor have PeachJars and Cyr addressed the rumors of them dating.
PeachJars seems to be unattached as of October 2023, hasn't married and doesn't have children.
Interesting facts and hobbies
PeachJars works out at the gym three times every week, as it's important for her career on the internet to remain fit; she also enjoys going for a run early in the morning, and doing yoga.
She's a fan of tattoos, and has several inked onto her arms.
Some of PeachJars' fans believe that she's recently enhanced her breasts, and have provided supposed 'before and after' pictures, but PeachJars is yet to address these rumors.
She often attends cosplay events held all around the US; PeachJars is passionate about travelling, and has been to Europe multiple times, while her dream travel destination's Japan.
Jennifer Connelly's one of her favorite actresses, and some of her favorite movies are "A Beautiful Mind", "House of Sand and Fog" and "Labyrinth".
Height, age and net worth
PeachJars' age is 27. She has blue eyes and brown hair, although she often dyes her hair various colors; she's 5ft 5ins (1.65m) tall and weighs around 135lbs (62kgs).
PeachJars' net worth's been estimated at over $300,000, as of October 2023.