The Untold Truth of BewhY – Girlfriend, Net Worth, Age, Family
• BewhY is a South Korean rapper with an estimated net worth of $1 million.
• He rose to fame as the winner of 2016's "Show Me the Money 5".
• He has released music as part of LOEN Entertainment.
• He is in a relationship since 2012 and is considering marriage.
• He is concerned that hip hop in Korea may become a trend that fades away.
Who is BewhY?
Lee Byung-Yoon was born on 15 June 1993, in Incheon, South Korea, better known for performing under the stage name BewhY as a rapper. He rose to fame as the winner of 2016's "Show Me the Money 5". He's been both praised and criticized for many aspects of his music, as well as his lifestyle.
The Wealth of BewhY
As of early-2020, BewhY has a net worth estimated to be over $1 million, earned through a successful career as a rapper.
He's been developing his craft since he was a child, and has traveled around the world, touring in support of his music.
Early Life and Career Beginnings
At a young age, BewhY didn't envision himself as a rapper, but discovered hip hop music while he was in middle school. He fell in love with the genre, particularly thanks to the music of Dynamic Duo, the South Korean rapper duo of Gaeko and Choiza, responsible for the creation of the best-selling Korean hip hop album "Taxi Driver".
Wanting to learn more about the culture and discover if there was any in his area, he became friends with a local rapper named C Jamm, who introduced him into the local hip-hop scene. His interest in hip hop increased over the years, and he began listening to hip hop music from the US, particularly because of the genre's origin from there, enjoying songs by artists such as Kendrick Lamar and Kanye West.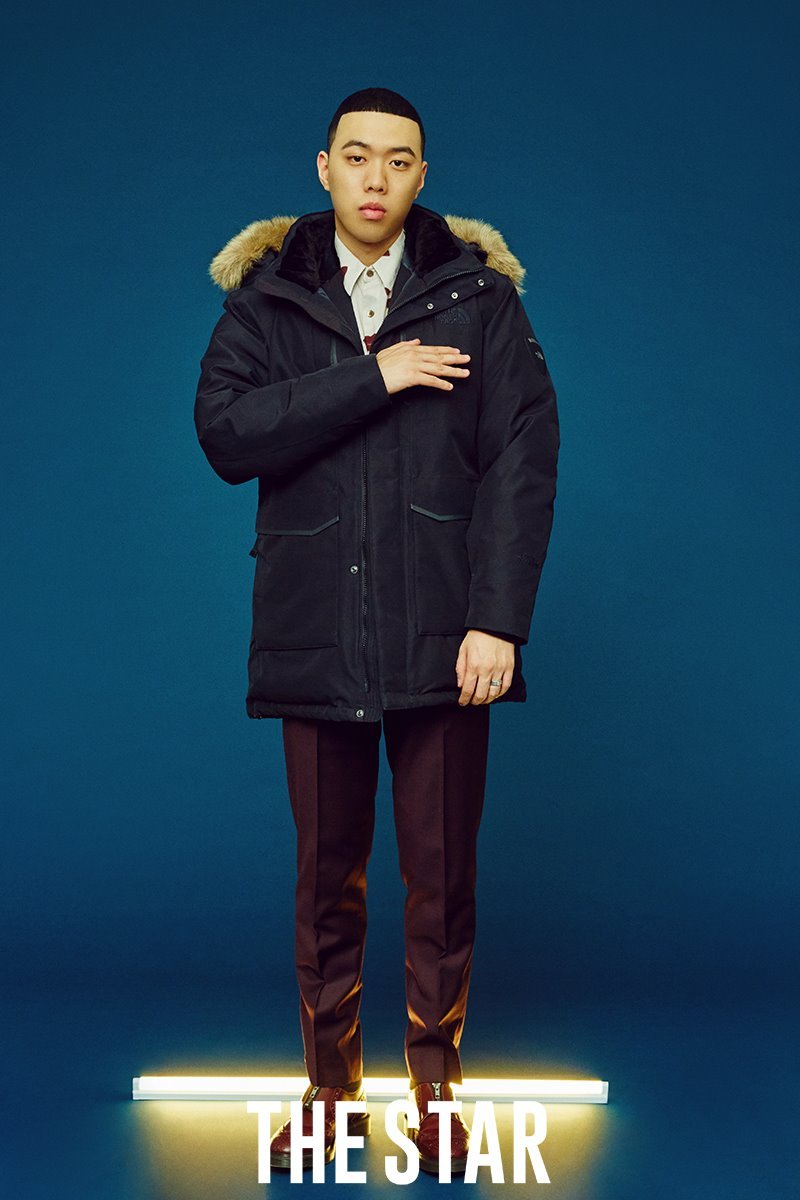 He struggled to make a breakthrough early in his career, as hip hop isn't as popular in Korea compared to other genres, though it has started to become trendy over the years. Eventually, BewhY got his big breakthrough on television.
Show Me the Money
BewhY auditioned for the rap competition show "Show Me the Money" in 2016, and was successful. The show is responsible for helping popularize the interest in hip hop music in Korea, as it is the only show to focus on it.
He started with the name BY but later changed it to BewhY so that it would have more meaning. In each episode of the show, contestants go head to head in various challenges, with one rapper being eliminated until only one remains. Contestants comprise of both rookie and experienced rappers – other experienced rappers often serve as judges and mentors for the rookies.
During the fifth season, there were four producer teams consisting of Simon Dominic, Gray, Zion T, Dok2, The Quiett, Mad Clown, and Gill; they held auditions in the US for the first time. The season was stacked, as it saw the participation of many contestants who would later make it in the genre.
BewhY worked alongside the producer team of Simon Dominic and Gray, and won the competition in what was considered one of the most competitive in the history of the show.
He had previously competed in the show but returned to try and win the entire thing, which he achieved.
Popularity and Controversy
Following his win, BewhY started releasing music as a part of the label LOEN Entertainment – "The Blind Star" reached the 13th spot on the charts, and "The Movie Star" in 2019 reached the 38th spot. He also released an extended play and numerous singles, with a few reaching the second spot of the charts in South Korea.
BewhY The Movie Star Tour just got a lil' crazy now with @TedParkBoi joining! ?

Tickets on sale NOW at:https://t.co/iFXzKV9gHa#H1GHRMUSIC #dejavugroup #bewhy #bewhytour pic.twitter.com/KFLQ7GXWUj

— Socialite Music Group (@socialitemgroup) January 23, 2020
Personal Life
 He started to gain a lot of attention for his lifestyle, particularly his fashion sense, often wearing very expensive signature clothing from brands such as Burberry, Gucci, Balenciaga, Hummel, and The North Face. He is not into mainstream streetwear, and is unapologetic about his fashion sense. He is also very outspoken about his Christian beliefs with a lot of his music reflecting that, which has brought him a lot of negative attention.
He defended himself as his music has always been about that aspect of his life, and he wouldn't be rapping without it. One of the reasons why a lot of people fail at criticizing him is due to his great lyrical and rap ability.
BewhY is in a relationship, and while he hasn't shared anything about her, the couple has been together since 2012, even before he rose to fame through television.
While his girlfriend is not a celebrity, he is very considerate of her, and is apparently thinking of marriage.
He's also expressed concerns that hip hop in Korea may just be a trend that might fade away. This is due to the lack of continued support of the hip hop genre in other programming or media platforms in the country. He doesn't know if rapping will be a thing he will do forever, but he will continue to pursue it as long as he can.