The Untold Truth of Boy Kpop Group – Xeno-T (aka Topp Dogg)
• Topp Dogg is a South Korean boy band originally consisting of 13 members and founded in October 2013.
• They released several singles, EPs, and an album, and earned significant income from their contract with Hunus Entertainment.
• After a company merger, the group was reduced to five and renamed Xeno-T.
• They released a variety of music, including a soundtrack for a television series, and have showcased a variety of interests.
• One of the members has recently begun his mandatory military service.
Who is Topp Dogg?
Topp Dogg is a boy band founded in October 2013 in South Korea, and known for releasing several singles, EPs, and an album. They were originally a 13-member group, but after a company merger and numerous revisions, the group was reduced to five and renamed Xeno-T.
The Riches of Topp Dogg
As of early-2020, Topp Dogg's specific net worth remains undisclosed, though the group is  estimated to have earned significant income from their contract with Hunus Entertainment, over $2 million, as well as from other sources such as endorsements and commercials.
The Creation of Topp Dogg
The 13 members of Topp Dogg were A-Tom, Hansol, Nakta, P-Goon, Jenissi, Gohn, Kidoh, Seogoong, Sangwon, Xero, B-Joo, Sangdo, and Hojoon. They were created by record producer Cho PD, founder of Stardom Entertainment, the label which the group was originally signed to. After the training of its members and the official creation of the group, Stardom started promoting them by releasing mixtapes in 2012, before their official introduction.
In 2013, Topp Dogg was introduced publicly, and staged their first live performance early in the year. They then released their first music video for the single "Follow Me", which was meant as a promotion for their debut Extended Play (EP) Dogg's Out. They then re-released the EP with a re-packaged version featuring new singles, and a Chinese version of "Follow Me". At the start of 2014, they started on their second EP, releasing the music video "Open the Door" and following it up with "Arario".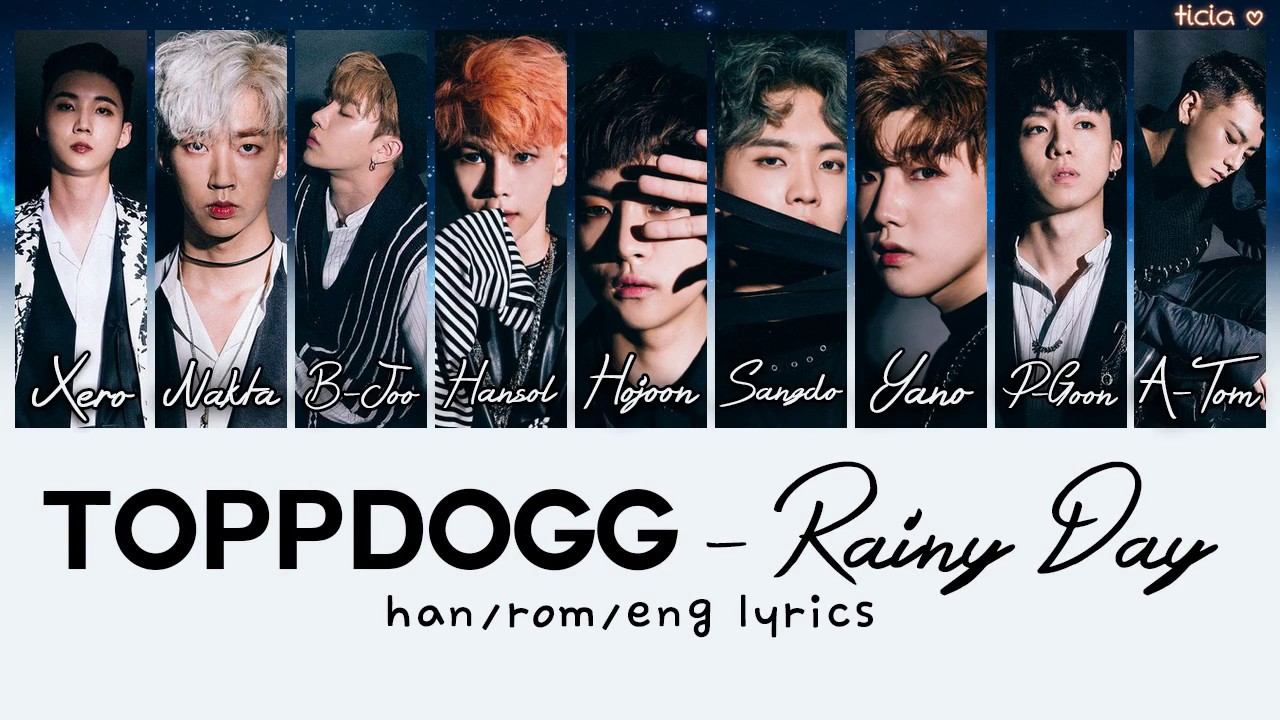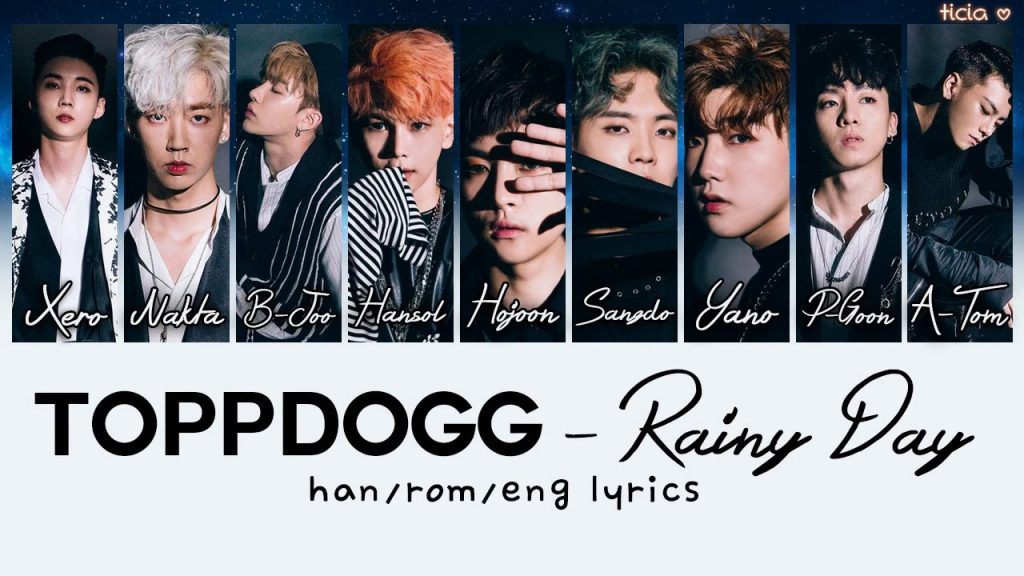 They continued their streak of releases with a third EP in "AmadeuS". However, the EP found trouble as its entirety was leaked onto the internet. Stardom tried its best to remove the leaks, and then took legal action towards the pirate.
Continued Releases
Due to these problems, the group repackaged the entire EP, showcasing new tracks and a short film following the photoshoot for the album. On their first anniversary, they released the song "Annie", but then went silent for a few months.
One of their members moved to a sub-unit called Under Dogg to focus on different music, but in 2015 the group toured the US, going to locations such as Atlanta, Miami Beach, and Houston. Later in the year, the group moved to Hunus Entertainment after its merger with Stardom.
Following their move, members Gohn and Kidoh filed lawsuits for reported mismanagement of their careers, alleging severe limitation of their potential and capabilities.
Nevertheless, their music creation continued and they released teasers leading up to their fourth EP, called "The Beat", which had the title track of the same name.
In 2016, they worked on the soundtrack for the television series "Come Back Mister", while several members released solos or duo tracks. Jenissi, A-Tom, and Yano then participated in the rap show "Show Me the Money", however, only A-Tom passed the audition, bur was eliminated during the second round.
Recent Projects and Xeno-T
The group's next project would be the web series called "Topp Dogg: All-Kill", which ran for 10 episodes, featuring its members doing various challenges for the show. In 2016, they released the album "First Street", which no longer featured Jenissi who left the group to pursue a solo career. A-Tom also left the group temporarily to compete in the second season of "Produce 101", reaching the third elimination round. Yano, Hojoon, B-Joo, Xero and Sangdo then participated in the reality show "The Unit".
Xeno-T ToppDogg Photocard Trade

Dokoni Itemo:
Have – B-joo reg
Want – Hojoon, Sangwon or Xero reg

Have – Hojoon limited
Want – Sangdo, B-joo or Xero limited

Location: Australia
WW: yes

Please DM if interested ?#kpopphotocardtrade #photocardtrades #toppdogg #xenot pic.twitter.com/cYIDMqYaSZ

— ?•XENO-T•? (@XNT_essence) November 8, 2019
After promotions by the group, it was revealed that three members had also left – Nakta, P-Goon and Hansol – with the former two pursuing solo careers in music and acting, while Hansol left to join the military.
In 2018, an announcement was made that the group was starting anew, and that they had reduced their roster to five members under the name Xeno-T. This was intended to show a new side of themselves, which led to others no longer rejoining the group.
The members of Xeno-T are now Hojoon, SAngto, B-Joo, and Sangwon who was previously known as Yano.
Following their creation, they debuted their first Japanese single "Wherever You Are".
Enlistment and Interests
After the group's re-creation in 2018, everything seems to have simmered down with the group not announcing any new music release plans. In 2019, it was announced that one of their members B-Joo will be completing his mandatory military service, with both Hunus Entertainment and B-Joo releasing statements to address the matter, and his lack of presence in the group may be one of the reasons they are not yet creating any new music.
Members of Xeno-T showcase a variety of interests. Sangdo is left-handed, and enjoys Japanese films. Hojoon loves dancing, and is also interested in fashion design. B-Joo enjoys Japanese food and also watches a lot of foreign films. Xero loves shopping, and his favorite food is spaghetti. Sangwon is also known for his production talents, and is the only member of the group who lives by himself.