The Untold Truth of EXO Member – Sehun
Who is Sehun?
Oh Se-hun was born on 12 April 1994, in Jungnang-gu, Seoul, South Korea. He is a singer, songwriter, rapper, actor, model, and dancer, best known for being a member of the K-pop boy band Exo. He is a member of the Exo subunits Exo-K and Exo-SC. He's appeared in several television shows and films during his career.
The Wealth of Sehun
As of early-2020, Sehun's net worth is estimated to be over $2 million, earned through a successful career in the entertainment industry. While he's gained a lot of wealth through his work with Exo, he's also had lucrative contracts through his acting work.
Early Life, Education, and Career Beginnings
Sehun didn't originally intend on pursuing a career in the entertainment industry. He was 12 years old when he was spotted and approached by an agent while he was having lunch with friends. He was afraid of the agent at first since he was a stranger, which led to a chase that lasted around 30 minutes before he was convinced by the agent to join SM Entertainment. The company is the largest of its kind in the country, handling many popular acts such as Shinee, Zhou Mi, Kangta, NCT, Red Velvet, Girls' Generation, and Super Junior.
He signed a contract in 2008, and went to numerous auditions within the company as he was getting prepped to join an idol group. He also completed his high school education, attending the School of Performing Arts Seoul, a specialized high school known to house many trainees and talents of SM as they come of age. Following several years of training, he was eventually introduced to the public as a member of Exo and was the fifth member to be revealed.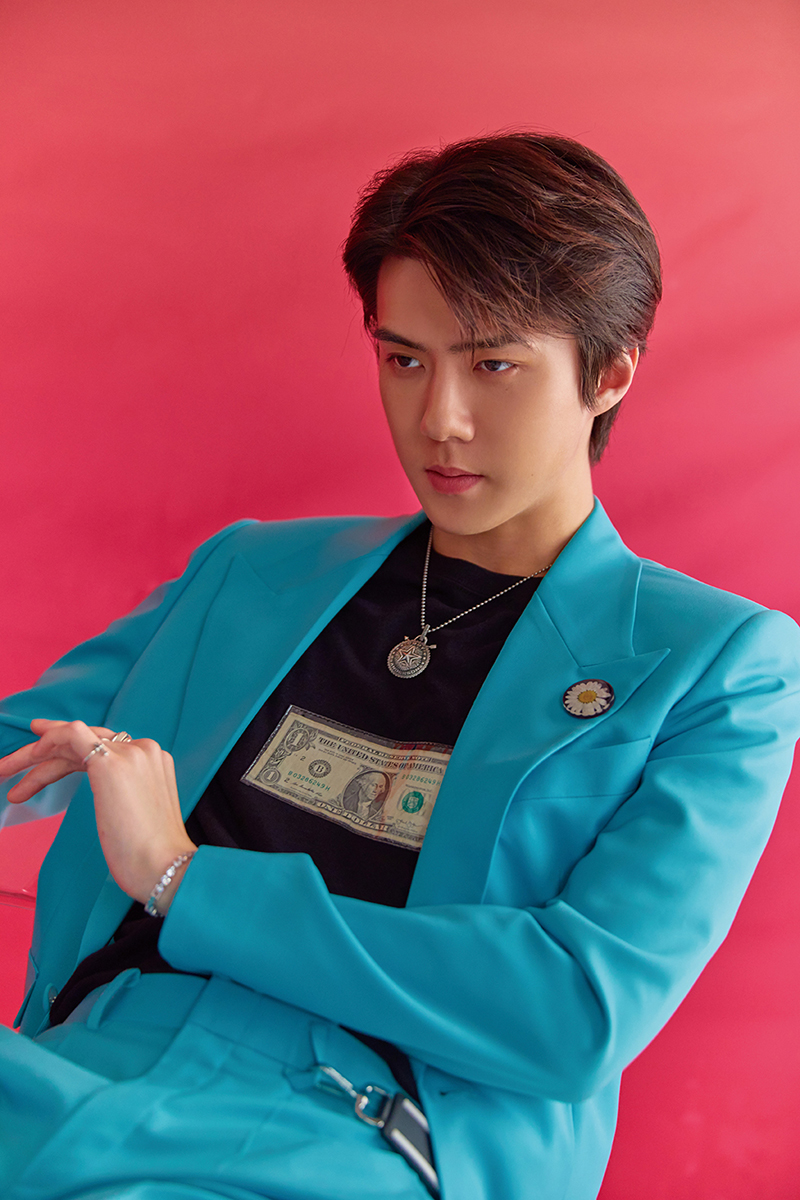 Success with Exo
Exo made their debut in 2012, their members consisting of Korean and Chinese, leading them to perform in both countries and quickly gained attention in the music industry for their incorporation of numerous music genres, of pop, R&B, electronic dance music, and hip-hop to create their sound. They also gained significant traction in Japan, and began regularly performing there. Since their formation, Exo has been named as the biggest boy band in the world and the kings of K-pop, often listed as one of the most influential acts from South Korea.
They often release music in multiple languages, and have performed in subunits. Sehun is a part of Exo-K which primarily performs Korean music. They eventually began intermingling their members after the release of their extended play EP called "Overdose". In 2014, three members of the group left, and the group continued with nine. He also became a part of another sub-unit called Exo-SC, alongside Chanyeol. Each member of Exo is known for pursuing solo activities outside of their music together.
Some of their biggest hits include their first album "XOXO", which sold over a million copies, and they've won five consecutive Album of the Year awards. and their highest charting album in the US is the 2018 "Don't Mess Up My Tempo" which reached 23rd spot.
Acting Projects
Like several Exo members, Sehun opted to pursue opportunities in acting, beginning his efforts in the field in 2016. His first project was the Korean-Chinese film called "Catman" in which he played the lead character.
He also starred in the Korean-Chinese web series called "Dear Archimedes", alongside Xu Ling, and based on the novel of the same name originating in China.
He is also a regular cast member of the Netflix show "Busted!", which is a South Korean variety show featuring Yoo Jae-suk, Ahn Jae-Wook, and many others. He was also the lead actor in the action series "Dokgo Rewind", and starred in the show "Secret Queen Makers" which was produced for the Lotte Duty-Free Shop.
Aside from acting projects, he's released music as a part of Exo-SC, with their first EP called "What a Life". He also performed in "SM Station X 0" alongside Chanyeol, releasing the single "We Young". He is also a model and brand ambassador for the clothing brand "Ermenegildo Zegna" for their clothing line called XXX, joining actor William Chan.
Personal Life
Sehun is single and has expressed that he has no intention of pursuing any serious romantic relationships until he is over 30 years old.
He also doesn't want to make the first move unless he feels some sort of true love emotions for his potential partner.
He is very concerned about the members of Exo, about their activities even outside of the group, often praying for them. During his time as a trainee, he became friends with a lot of the female trainees, and bought food for them in secret, as it was forbidden for the girls to eat too much as they had to adhere to a diet.