The Untold Truth of Former Winner Member – Taehyun
• Nam Tae-hyun is a singer, actor, producer and songwriter, best known for being the lead vocalist of the K-pop group Winner.
• Taehyun has a net worth estimated to be over $1 million, earned through his music, acting, and radio DJ work.
• He formed the band South Club and released music under his own label called The South.
• He previously dated singer Jang Jane, but the two broke up after she accused him of being unfaithful.
• Taehyun became suicidal due to cyberbullying from netizens.
Who is Taehyun?
Nam Tae-hyun was born on 10 May 1994, in Hanam, South Korea. He is a singer, actor, producer, and songwriter, best known for being the former main vocalist of the K-pop group Winner under the stage name Taehyun. He later formed the band South Club, for which he is the lead vocalist and guitarist.
The Riches of Taehyun
As of early-2020, Taehyun has a net worth estimated to be over $1 million, earned through a successful career in the music industry. Aside from his music releases, he's also done acting work, and appeared in numerous television programs. He also worked as a radio DJ.
Early Life and Career Beginnings
Taehyun wanted to start a career in the music industry at a young age, as he loved performing. He developed his skills and looked for opportunities within the entertainment industry, which led to him auditioning successfully for YG Entertainment, which is known to be the home of various popular K-pop groups, including Big Bang, iKon, Blackpink, and Jinusean.
While a trainee, he made his first public appearance during the 2011 YG Family Concert as a backup dancer.
In 2013 he competed in the reality television program "Win: Who is Next", as a member of Team A. The winner of the program would go on to become members of the K-pop group Winner – he became the group's lead vocalist and primary composer, writing the songs that led Team A to win the competition in the first place.
Along with Jinwoo, Seungyoon, Mino, and Seunghoon, Winner started performing as guests on the world tour of 2NE! They also appeared in the YG Family Power Tour, and promoted themselves before the release of their debut studio album.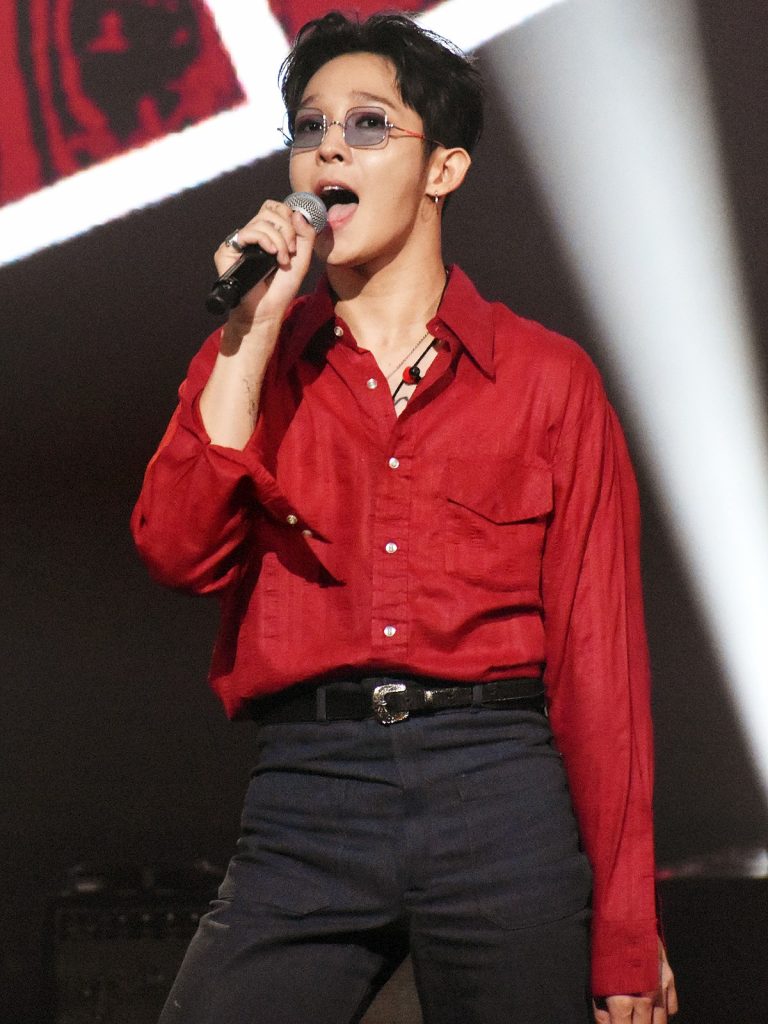 Success with Winner and Departure
Their studio album "2014 S/S" contained singles such as "Color Ring" and "Empty". They quickly became popular, becoming the fastest group to win on a music show. They were given the nickname "Monster rookies" due to their initial success, winning numerous awards during their first year. They then released a Japanese version of their album, which reached second spot on the Oricon Weekly Album Chart.
The group went on hiatus, and in the meantime, Taehyun made his acting debut in the web series "Midnight Girl", before gaining a support role in the television drama "Late Night Restaurant".
He returned to Winner in 2016 with the EP "Exit: E", which was their first release after 18 months. He was responsible for the production of many of their tracks, but while with the group, he also worked on the variety show "Actor School", to help develop his acting skills.
Later in the year, it was announced by YG Entertainment that he would be taking  abreak from activities with Winner due to health concerns – their comeback was delayed, but just a month later he terminated his contract with YG, later posting a handwritten apology on Instagram, along with a pledge to return to music as soon as he could.
Career after Winner
While Winner later reformed as a four-man group, Taehyun began posting covers and compositions through the platform SoundCloud, showcasing his influence from various Western artists.
He began recruiting for a new band which later turned out to be South Club. The band started performing in his locality, which was live-streamed on Instagram and Miaopai. They officially announced the formation of South Club a few months later, with their first release called "Hug Me".
They released music under Taehyun's label called The South – their first EP was called "90" which contained tracks such as "I got the Blues", all inspired by the life of youths during the 1990s. They later released more singles such as "No" and "Who is this Song For?"
#TAEHYUN I love u baby u always be in my heart love cuz u my prince my baby my angel my sexist babe who dance like hot I love you taehyun u always be my wrecked man bias little squirrel I love u my love wuah???????❤????? @TXT_members @TXT_bighit pic.twitter.com/WQMtTXTWVT

— kang taehyun run away moa christmas day husband (@02anndim) February 21, 2020
While working with his band, Taehyun also had a career as a radio DJ, working with Casper Radio V Live. He often talked about music and communicated with fans, but after a year of working as a DJ, he announced that he was leaving to focus more on his music. He also closed his music label, and his band signed under new management.
Personal Life
Taehyun was previously in a relationship with singer Jang Jane, who is known for her work in the program "Superstar K 2". The duo began dating after filming the variety show "Studio Vibes".
However, in 2019 Jang Jane went public, accusing Taehyun of being unfaithful in their relationship, revealing messages showing Taehyun conversing with another woman. In the conversation, he kept iterating that Jane and he were no longer together, and that their relationship was ambiguous at most. She spoke out against him online, which led to a lot of hate comments from fans of Taehyun.
The two broke up quickly after that, and Taehyun didn't make any comment about the situation. He has been outspoken against negative comments online and cyberbullying since the suicide of K-pop idol Sulli. He revealed to the public that he also became suicidal at one point, due to harassment from netizens.