The Untold Truth of 'Girl's Day' Member – Park So-jin
Who is Sojin?
Park So-jin was born on 21 May 1986, in Daegu, South Korea, and is a singer as well as a songwriter, best known for being a member of the K-pop girl group Girl's Day. She is the leader of the group, and has also been involved in solo music collaborations during her career.
The Net Worth of Sojin
As of early-2020, Sojin has a net worth estimated to close to $1 million, earned through a successful career in the South Korean music industry. Her work with Girl's Day as well as her solo projects has helped in building her wealth.
Early Life, Education, and Career Beginnings
Sojin grew up in Daegu, and from a young age aspired to a career in the entertainment industry. She loved to sing, though she didn't initially pursue a path towards becoming a K-pop idol, as many other artists do during their teens. Instead, she focused on her education, attending Lee Hyun Elementary School and Seojin Middle School, and afterwards Kyung Duk Girls' High School. After matriculating, she enrolled at Yeungnam University where she took up a degree in mechanical engineering.
The university is known for dating its history back to the late 1940s, and is the product of the merger of Chunggu College with Taegu College.
She showed a lot of vocal ability and talent during this time, which led her to audition for the company Dream T Entertainment, known for previously managing several popular acts and artists, including MC Mong, Ji Hyun-woo, Kim Min-joon, and Hong Soo-ah.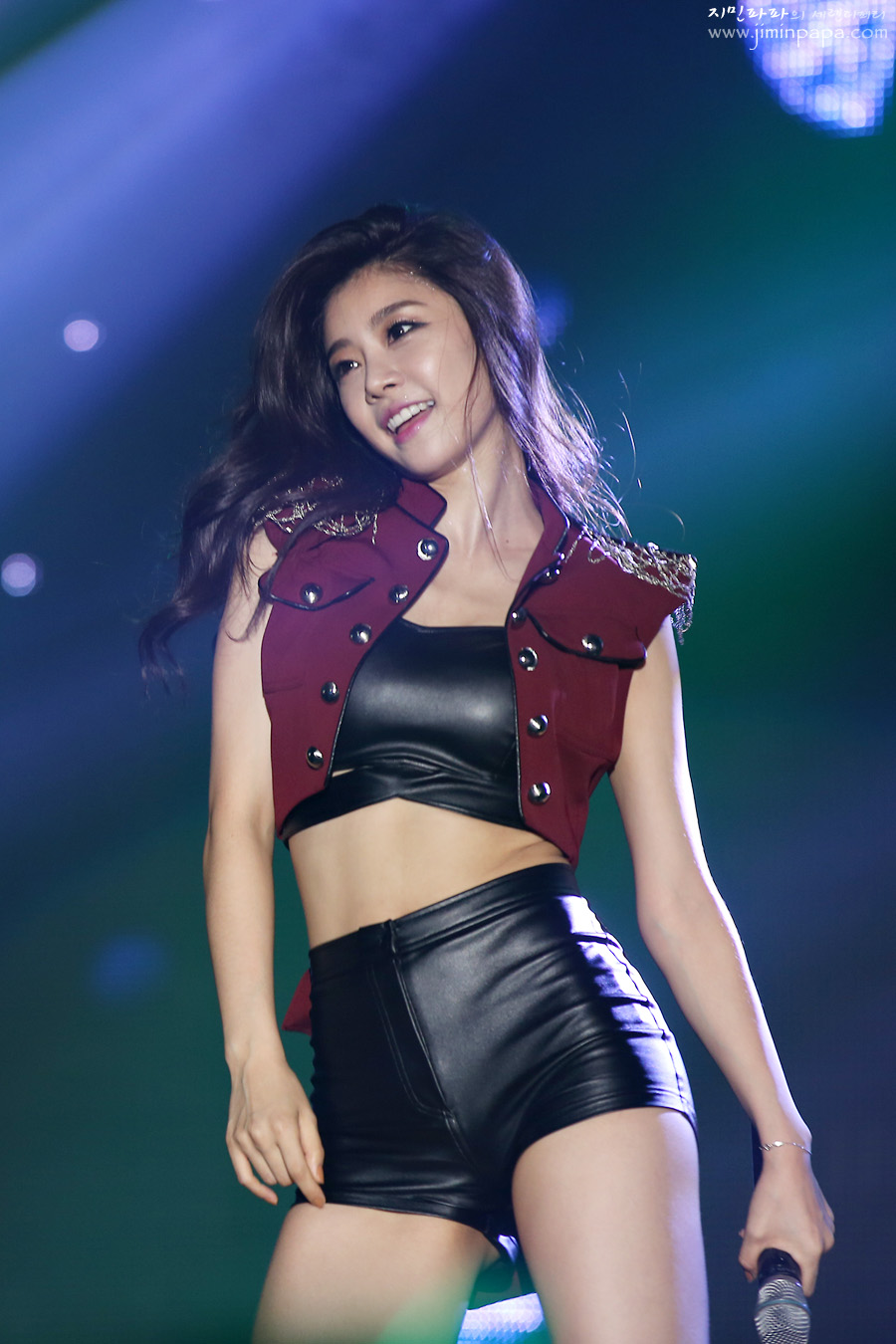 She trained with the company for a couple of years, and during this period her vocal talent helped her as she worked as the trainer for the K-pop boy band Ulala Session.
Rise to Fame with Girl's Day
In 2010, Sojin was assigned by Dream T to become a member of a new girl group called Girl's Day, joining Minah, Jiin, Jisun, and Jihae. They released their debut EP called "Girl's Day Party #1" shortly after their debut, then began touring together, but after just two months, Jisun and Jiin left the group to pursue other interests, and Hyeri and Yuna were added as replacements.
The new group worked on a new release – "Girl's Day Party #2" – and then "Girl's Day Party #3" which contained the hit single "Twinkle Twinkle". Following its success, the group performed their first overseas concert in Taiwan.
Later in 2011, the group released the EP "Everyday", before working on the EP "Girl's Day Party #4". The following year, the group was gaining a bit of attention following the release of "Every Day 2", however, it wasn't until the release of their first studio album, "Expectation" they they appeared on the radar.
The lead single of the same name was highly successful, winning the Long-Run Song of the Year Award during the Gaon Chart K-Po Awards. They followed it up with another release called "Girl's Day Party #6".
Final Years of Girl's Day and Solo Work
In 2014, Girl's Day released "Everyday 3" which contained the lead single "Something", and which became their highest-charting single, and they won an Mnet Asian Music Award for Best Dance Performance as a result. The following year, the group began working extensively in Japan, appearing in the program "One Fine Day" with filming held in Okinawa.
The following year, the group attracted significant criticism for disrespectful behavior while on a web show, but this didn't derail their momentum, as they continued touring overseas.
The group then went on a 21-month hiatus, which saw many of their members focus on solo work. They made a comeback in 2017, releasing the music video for "I'll Be Yours", which gained over two million views within 24 hours. The EP "Everyday #5" followed, but then all members opted not to re-sign with the company, going their separate ways.
Sojin has found some success outside Girl's Day, working on the soundtrack for the drama "Family Outing", and collaborating with artist Crucial Star for the single "Three Things I Want to Give You". Since leaving Girl's Day, there have been no reports about any of her recent endeavors, except for the news that she signed with a new agency.
Personal Life
In 2017, rumors began spreading that Sojin was dating singer Eddy Kim, as the two had become close while filming "I am a Movie Director Too: Youth Movie", and were often seen hanging out.
With the spread of the rumors, management for both of them quickly denied that the two were dating, however, soon after the two announced that they were in a relationship, but had initially denied it as they wanted to respect each other's privacy. Their relationship caused various reactions from their fans, but it only lasted for eight months, as the two announced their break-up allegedly due to a lack of time, as their schedules were very busy.