The Untold Truth of LOONA Member – HeeJin
Who is Heejin?
Jeon Hee-jin was born on 19 October 2000, in Seongnam, Gyeonggi, South Korea, and is a singer, best known for being a member of the K-pop girl group LOONA. She is also a member of the group sub-unit Loona 1/3, and competed in the reality TV show "Mix Nine" alongside fellow Loona member HyunJin.
The Net Worth of Heejin
As of early-2020, Heejin's net worth is estimated to be over $200,000, earned through a successful career in the music industry. She's released a lot of music as a part of Loona, and has won several awards with the group.
Early Life and Career Beginnings
She has two older sisters, but from a young age, HeeJin only wanted to have a career in the entertainment industry, performing as a singer and dancer. She auditioned for several companies as a teenager, and was eventually accepted by the record label Blockberry Creative, which is a subsidiary of the conglomerate Polaris Entertainment. For the next few years, she trained with the company, under the radar.
In 2016, Blockberry announced that they would be debuting the company's first long project with the pre-debut lasting for 18 months – for each month, the company would debut one member as a girl of the month.
In October, HeeJin was the first to be introduced, accompanied by a single album which contained a solo track as well as another track performed with other members of Loona. She was followed by HyunJin, HaSeul, and YeoJin.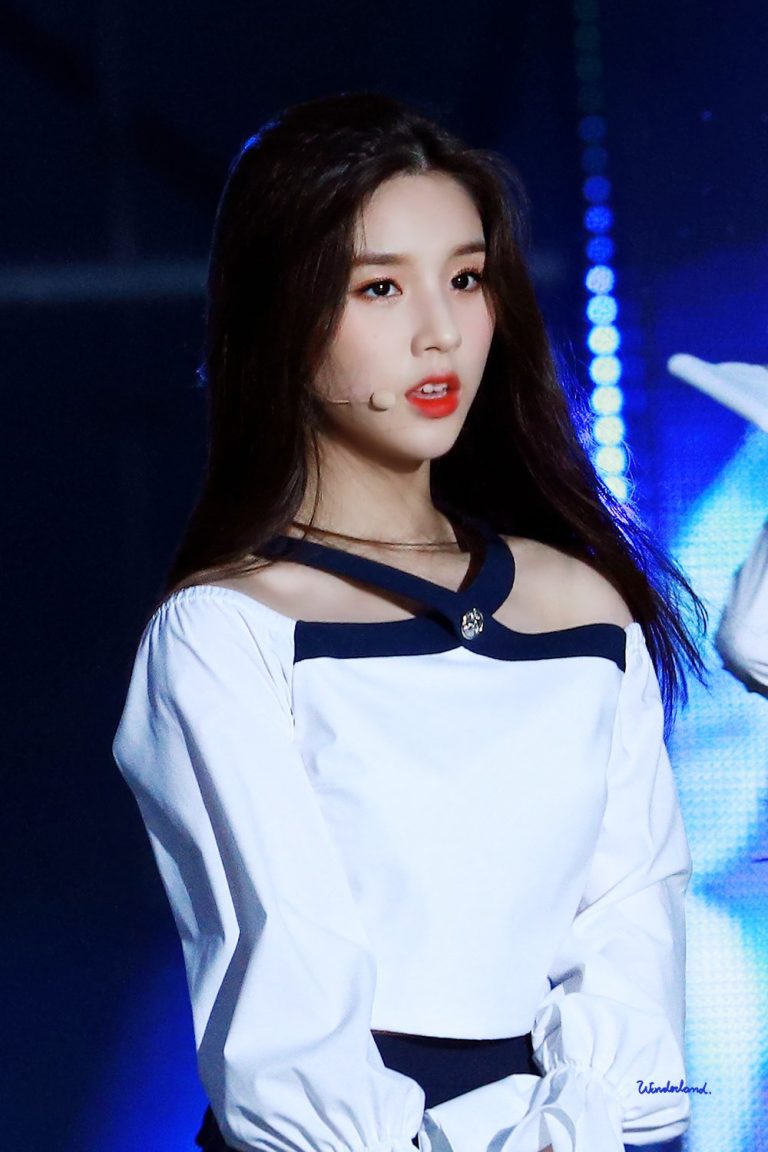 The following year, while the pre-debuts were ongoing, the revealed members formed the sub-unit Loona 1/3, which included new member Vivi. They then released the extended play (EP) called "Love & Live" which was promoted through the show "Inkigayo". They also released a repackaged version of the song called "Love & Evil".
Further Releases and Mix Nine
Other members of the group were introduced, including JinSoul, Kim Lip and Choerri, in the same Girl of the Month pattern.
While this was ongoing, HeeJin along with HaSeul and HyunJin auditioned for the reality program "Mix Nine". She was able to make it to the show alongside HyunJin from the auditions. The competition features talents from various music agencies across Korea, with nine girls competing against a team of nine boys. She reached the finals of the competition, placing fourth overall, but were ultimately defeated by the boys' team.
By the end of the year, three more members were introduced – Go Won, Yves, and Chuu.
The final member, Olivia Hye was introduced in early-2019. There were now three Loona subunits including Loona Odd Eye Circle and Loona yyxy. After all the members were introduced, they released the pre-debut single called "Favorite" which is the first single to feature all members of Loona. Instead of the typical individual feature that most K-pop groups go for, Loona as a whole focused more on choreography, and the message that their song conveys.
Official Debut
Shortly after Loona's first single went out, Blockberry Creative published the tracklist for their debut EP called "[+ +]" which is read as 'plus plus'. It was released late-August and contained the lead single "Hi High". The following year, a repackaged version of the album was created called "[X X]" read as 'multiple multiple', released with six additional tracks including "Butterfly", which gained a lot of international attention. By the end of the year, Loona released the single called "365" which was created as an appreciation single directed towards their fans.
200209 ; fansign#희진 #이달의소녀 #LOONA@loonatheworld
cr. Jeon_HeeJin_com pic.twitter.com/3nQMzIxFWN

— heejin pics (희진) (@heejin_pics) February 20, 2020
Since then, the group has yet to announce any new projects. It is not known if Loona will move together as a whole or will turn their focus back towards their sub-units.
Personal Life
It is known that Heejin is single, and hasn't talked about romantic endeavors. She prefers to keep some details about her life away from the public, and many speculate that she is still young therefore isn't focused on finding a boyfriend just yet, proclaiming that she is dedicated to making Loona the best girl group in the country.
She is an animal lover but doesn't interact often with animals due to a fur allergy. She also dislikes birds and has a fear of them, probably stemming from experience. When traveling, she makes it a point to visit bakeries as she likes bread and wants to try different flavors. From her experience, bread from Europe tastes the best.
She struggled a lot early on as a trainee, as she lived four hours away from Seoul, and transportation was very expensive. With Loona, she lives in the dorm with the rest of the members. She shares a room with members of Loona 1/3 and all of them are very close.