The Untold Truth of Seventeen Member – Woozi
• Lee Ji-hoon, popularly known as Woozi, is a South Korean singer, producer, and songwriter.
• He is a member of the K-pop boy band Seventeen and is the leader of the vocal subunit.
• He has a net worth estimated to be over $2.5 million as of early-2020.
• Woozi has written and produced many of their songs and is responsible for most of the lyrics.
• He doesn't like spicy food, loves anime, and enjoys playing video games.
Who is Woozi?
Lee Ji-hoon was born on 22 November 1996, in Busan, South Korea. He is a singer, producer, and songwriter, best known for being one of the 13 members of the South Korean K-pop boy band Seventeen which is managed by Pledis Entertainment. He is known to be a part of the sub-unit called the Vocal Team and is the sub unit's leader.
The Net Worth of Woozi
As of early-2020, Woozi has a net worth estimated to be over $2.5 million, earned through a successful career in the music industry.
He's gained huge contracts through his work with Seventeen and has also worked apart from the large group through his sub-unit.
Early Life and Career Beginnings
At a young age, Woozi aspired to become an idol in his country, and auditioned to become a trainee for Pledis Entertainment. The entertainment company is best known for being the home of several K-pop artists including Bumzu, After Schoo, and NU'EST. He was successful in his audition, and trained for several years in the company, developing his skills in music, learning a lot about singing, dancing and production with the company.
In 2013 Pledis began promoting a boy band project they called Seventeen, which he appeared as a part of through an online show called "Seventeen TV", aired on the platform Ustream. In the show the group was showcased individually, and while practicing their performances. The end of the seasons often resulted in concerts featuring the group, then after two years they announced that they were officially going to make their big debut, and a reality show called "Seventeen Project; Big Debut Plan" was aired on MBC for around a month.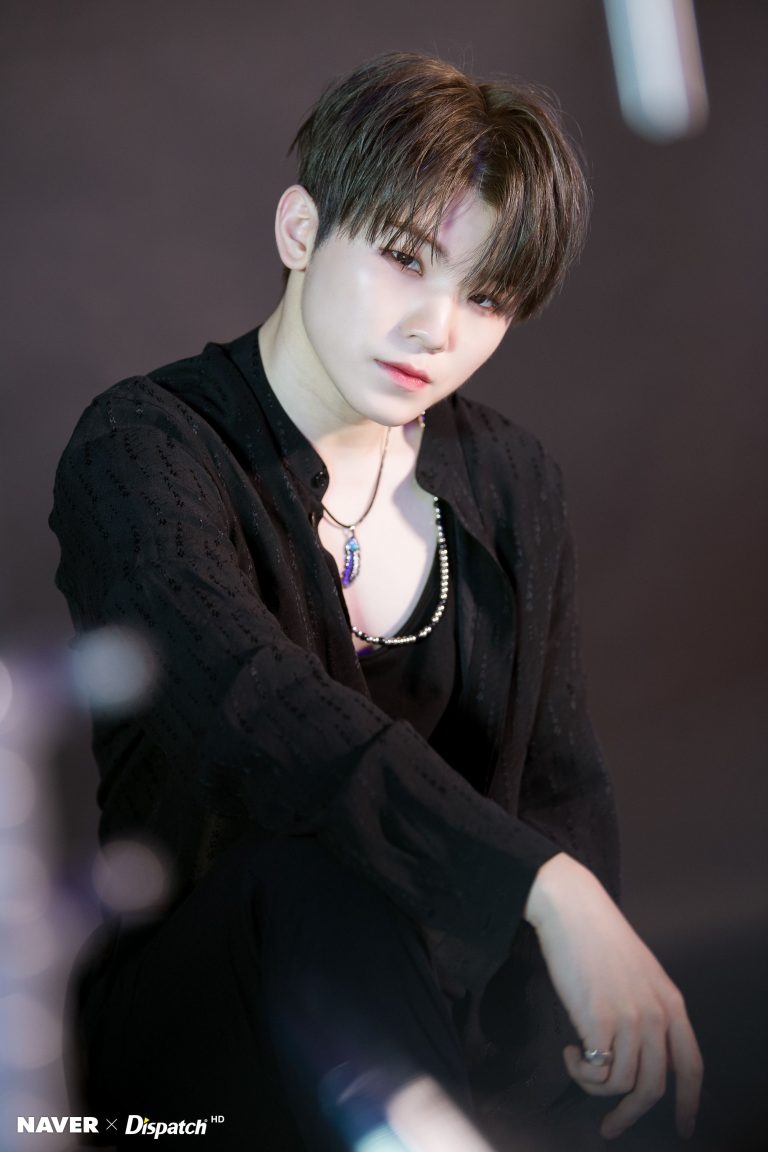 They made their debut on live television, a first for any male K-pop group to debut in a one-hour showcase as a part of a major broadcasting network.
Success with Seventeen
Just a few days after their televised debut, Seventeen released their debut extended play (EP) called "17 Carat", which charted in the US longer than any other album. They were ranked among the top 10 Best K-pop Albums of the year by Billboard. Later in the year, they released their next EP called "Boys Be", which won numerous awards in South Korea. They were also listed in the Billboard 21 Under 21 2015: Music's Hottest Young Stars.
They went on tour to promote their music, and the following year they released their debut studio album called "Love & Letter", which found success in Japan and South Korea. Later in the year, they released another EP "Going Seventeen". In 2017 the band toured Japan, which attracted a lot of fans despite not having an official debut in the country. The appeared in the television show "One Fine Day", and then worked on their fourth EP called "AI1", followed by going on their first world tour, spanning Asia and North America.
Later in 2017 they released their second full-length studio album called "Teen, Age", and early in the following year a special "Director's Cut" album which contained all the songs of the previous album, repackaged with new tracks. The special album was created to market in other parts of the world, such as Europe, South America, Asia and North America. They made their official debut in Japan shortly afterwards, and then released their fifth EP "You Make my Day" their first release to achieve Platinum status.
Their next EP was called "You Made my Dawn" which contained the lead track "Home" and which won numerous awards, including a South Korea music grand slam, winning trophies in their three big major music awards shows.
They continue to release music, with their first Japanese single called "Happy Ending" reaching the top of the Japanese Oricon Daily Singles Chart, and achieving platinum certification in the country. They then released the single "Hit" to promote their third studio album "An Ode". Their recent release is their best-selling album to date, selling over 700,000 copies in the first week alone, and winning several best K-pop album of the year awards, including one given by Billboard.
Happy DK&VERNON's Day

? ?#Happy_DK_Day ?#Happy_Vernon_Day ?#버논 #Vernon#도겸 #DK#SEVENTEEN #세븐틴#우지 #WOOZI pic.twitter.com/py0EpSrXpG

— 33·BowlsOfRice (@33_bowlsof_rice) February 17, 2020
Personal Life
Woozi is single still, so he is likely more focused on his singing career. He's also very busy with his work with Seventeen, giving him little in time to pursue anything else. Seventeen is known to be a self-producing idol group, with its members responsible for lyrics, choreography, music, and production for their releases. He is a part of the vocal group, while there is also a performance group and hip-hop group.
He's had music training before, and knows how to play several instruments including the piano, guitar, and clarinet. He enjoys the production and songwriting aspect of his career, and is responsible for most lyrics of their songs. He was initially considered to be more of a performer, but his ability to write songs led him to become the leader of the vocal group.
He doesn't like spicy food, loves anime, and enjoys playing video games.