The Untold Truth of Weki Meki Member – Kim Do-yeon
• Kim Do-yeon is a South Korean singer who is part of the girl group IOI and Weki Meki.
• She has a net worth estimated to be over $300,000.
• She is a member of special girl group project WJMK, along with two members of Cosmic Girls.
• She attended Guri Girls' High School and School of Performing Arts, Seoul, to pursue a career in the South Korean music industry as an idol.
• She has released several albums and has also done acting work.
Who is Kim Do-yeon?
Kim Do-yeon was born on 4 December 1999, in Incheon, South Korea, and is a singer, best known for performing under the stage name Doyeon. She was a contestant of the reality show "Produce 101" which led her to become a member of the girl group IOI. After the group disbanded, she became a member of Weki Meki under the entertainment company Fantagio.
The Wealth of Kim Do-yeon
As of early-2020, Kim Do-yeon has a net worth estimated to be over $300,000, earned through a successful career in the South Korean music industry.
She is also a member special girl group project WJMK, joining two members of Cosmic Girls.
Early Life and Career Beginnings
At a young age, Doyeon was interested in pursuing a career in the South Korean music industry as an idol. She worked on her skills during her youth, while attending Guri Girls' High School. Where she was also a member of the school cheerleading team. While completing her studies, she took up auditions with several entertainment companies, and was eventually chosen to become a part of the reality program "Produce 101".
As a result, she later transferred to the School of Performing Arts, Seoul, to allow her to participate in idol training and work, without it affecting her school performance and vice-versa.
This is known to be the school of many trainees and K-pop idols completing their high school education.
Her first public appearance was in 2016's "Produce 101" which was created to help determine the final 11 members who would be a part of the girl group IOI under YMC Entertainment. At the time, she had signed to Fantagio as a trainee, alongside future bandmate Choi Yoo-Jung.
Doyeon for BAZAAR September photoshoot [8]#김도연 #도연 #Doyeon pic.twitter.com/MJKBJ8BkYD

— KIM DOYEON INTERNATIONAL (@doyeon_intl) September 2, 2019
Work with IOI and Disbandment
She was successful in the competition, despite several other participants in the show having prior experience in similar competitions. As the winner of the competition, IOI would be releasing an extended play (EP), and would have a reality show on Mnet. Their pre-debut track called "Crush" was released shortly after their formation, leading to the creation of their debut album "Chrysalis", which contained the title track "Dream Girls".
They then made their stage debut in the show "M Countdown", but later in the year, two of the members left to work on their respective projects with their agencies. Regardless, the group then worked on a second album, which contained the single "Whatta Man (Good Man)", inspired by the song "What a Man" by Linda Lyndell. They then released the EP "Miss Me?" which contained the lead track called "Very Very Very". Before 2016 ended YMC Entertainment confirmed that the band would be going their separate ways.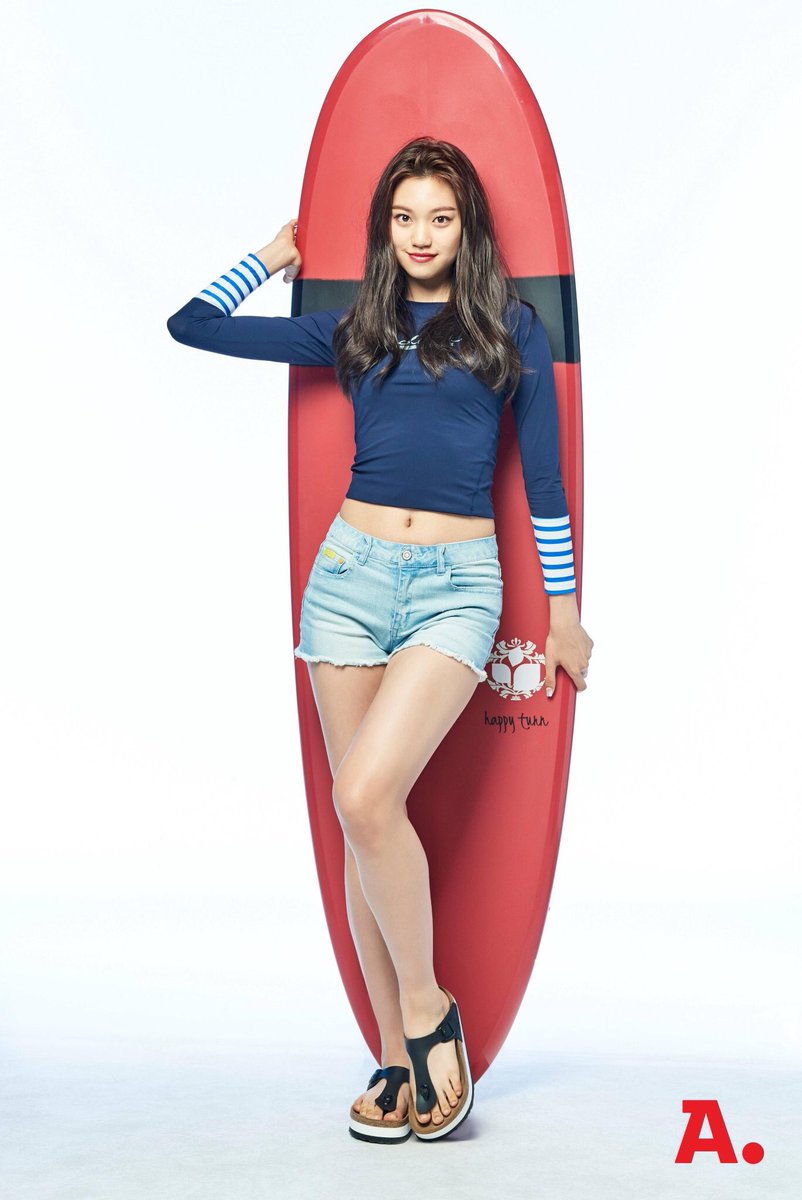 They completed their contracts in January 2017, appearing in several television shows. A comeback was later set for the group, but was first postponed and then canceled, due to ongoing investigations regarding Mnet vote manipulation, and problems with the schedule of each of the former IOI members.
Weki Meki and WJMK
Following the disbandment of IOI, Doyeon along with Yoojung traveled to the US to film the reality show "Dodaeng's Diary in LA".
Afterwards they were cast in the online series "Idol Fever", before the duo was introduced as members of a new Fantagio-managed girl group called Weki Meki – other members of the group include Suyeon, Elly, Sei, Rina, Lucy, and Lua.
In 2017 they released their debut album "Weme", before working on "Lucky" and "Kiss, Kicks". One of their latest releases is their second album – "Lock End LOL". While working in Weki Meki, Doyeon also made her acting debut as a part of the drama "Short", in which she played a supporting character.
She was also announced to become a part of a special unit, a collaboration between Fantagio and Starship Entertainment called WJMK – she and Yoojung joined Cosmic Girls' Seola and Luda for the group. Their first song was called "Strong", which was released in 2018.
Doyeon also continued acting work, appearing in "Shoot-out Mart" and the reality documentary program "Law of the Jungle in Last Indian Ocean". She also made a cameo appearance in the show "Be Melodramatic".
Personal Life
It is known that Doyeon is single, and doesn't reveal a lot of information about her romantic endeavors, which are usually tightly controlled by management anyway, to preserve a certain image for 'idols'. She is also still young and focused on her career with Weki Meki, as well as her work with WJMK.
During her free time, she watches films and listens to music. She also pla,ys basketball and is called the reaction queen due to her very noticeable facial expressions. She believes her specialty is dancing, and does her best to improve her skills in that area.