Ty Pennington wife, net worth, partner Andrea Bock, married, Wiki Bio
Who is Ty Pennington?
Gary Tygert Burton was born on 19 October 1964, in Atlanta, Georgia, USA. He is a television host, artist, carpenter, philanthropist, and author, best known for earning popularity through the reality television show "Extreme Makeover: Home Edition". He also made regular appearances in the show "Trading Spaces". He is a former model and actor, appearing in numerous television projects throughout his career.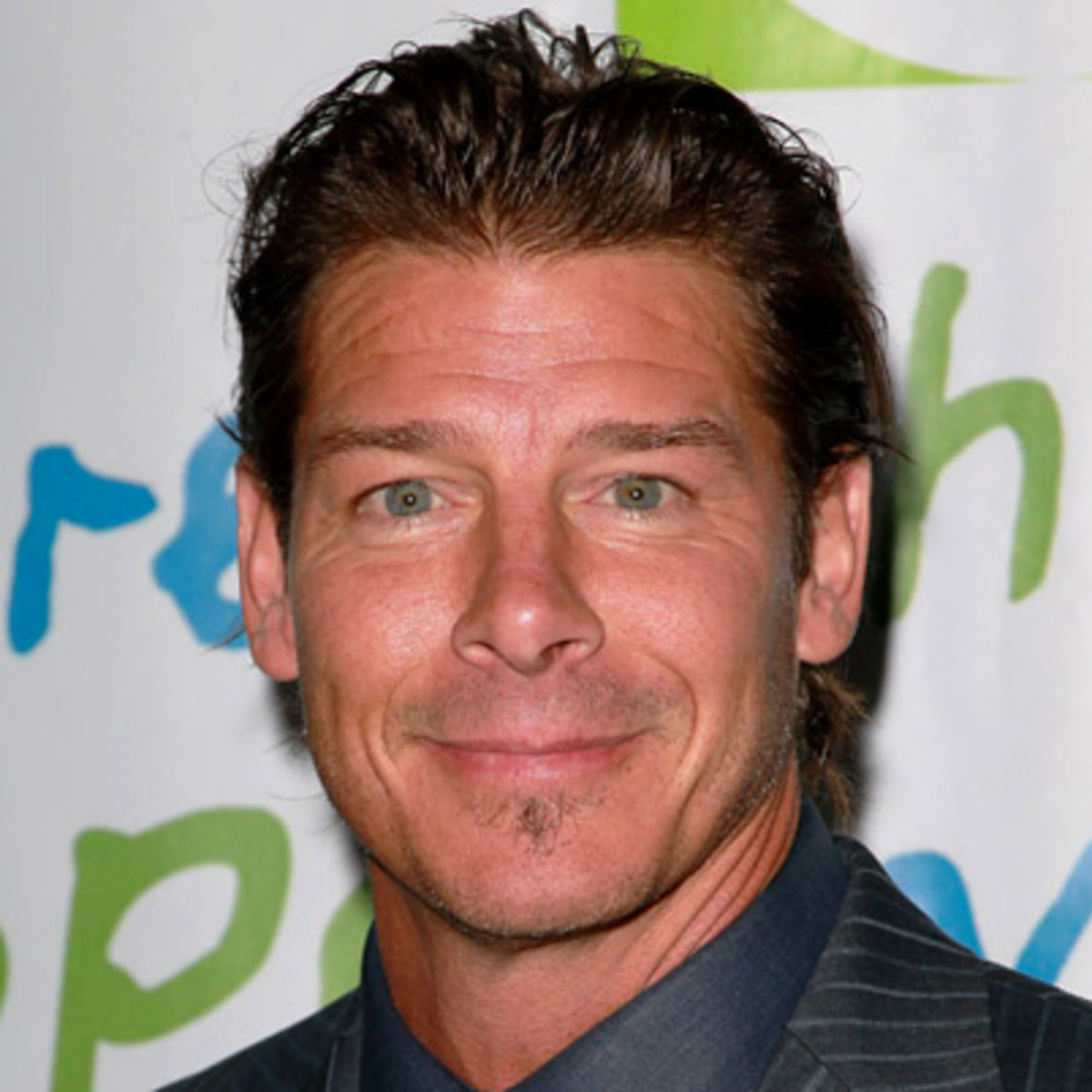 The Riches of Ty Pennington
How rich is Ty Pennington? As of early-2019, sources inform us of a net worth that is at $12 million, largely earned through a successful career on television. He's also tried his hand at business endeavors and has written several books. As he continues his career, it is expected that his wealth will also continue to increase.
Early Life and Education
Ty's mother was a psychologist who raised him and his brother, as their parents separated when they were very young. It was mainly the three of them for many years until his mother decided to remarry, and her new husband adopted the children and gave them the surname Pennington. Early in his life, Ty learned woodworking, and taught himself about home improvement.
He attended Sprayberry High School in Marietta, and after matriculating enrolled at Kennesaw State University. He studied art and history, paying his way through college by working during the day while taking night classes. His first jobs had him working in landscaping, and he then moved to construction. He was a skilled carpenter, but he did not want to pursue it as a career as he wanted to become a graphic designer, so he transferred to the Art Institute of Atlanta and completed a degree in Graphic Design.
Career Beginnings and Breakthrough
Prior to graduation, Pennington was approached by a modelling scout, and so began his career as a model. He appeared in print media, modelling for Sprite, J. Crew, and Swatch, and also began appearing on television as a commercial model for Levi's, Macy's, and Bayer. His career allowed him to travel around the world, and he resided in several countries during this period, including Thailand, Germany, Japan and Italy. His design talents led him to get a start in the entertainment industry as well, becoming a set designer for the film "Leaving Las Vegas" in 1995.
His breakthrough came when he was hired by The Learning Channel TLC for their show "Trading Spaces" – the series followed two sets of neighbors as they redecorate one room in each other's home. He served as one of the show's original carpenters, and concurrently also tried his hand at acting, appearing in the independent film "The Adventures of Ociee Nash". In 2003, he was hired to head an eight person design team for an ABC series that would help transform the homes of deserving families. The show would become "Extreme Makeover: Home Edition".
Extreme Makeover and Other Projects
"Extreme Makeover: Home Edition" was intended to only be a 13-part special, but it became a huge hit that led to more episodes. Ty rose to stardom as a result, and gained an endorsement from Sears. He was very dedicated to his work and even battled numerous ailments to keep doing his job. This led to another project entitled "Ty's Great British Adventure" in which he is seen doing restoration work for various communities in the UK. "Extreme Makeover" ended in 2011, and at the time of its ending, he had helped rebuild more than 200 homes for the show. He then relocated to New York City to try his hand at the lifestyle-based talk show entitled "The Revolution".
He owns his own company called Furniture Unlimited based in Los Angeles and Atlanta, for which he is the designer. He has also published several books, including "Ty's Tricks: Home Repair Secrets Plus Cheap and Easy Projects to Transform Any Room". In 2008, he started a three year partnership with Marketplace Events, and also became a spokesperson for Abbott Nutrition for their product called Similac SimplePac. A few of his latest projects include becoming a spokesperson for Guaranteed Rate, and also taking part in the 2018 revival of "Trading Spaces".
Personal Life
For his personal life, it is known that Pennington is in a relationship with Andrea Bock – they have been together for over two decades. She was previously his manager before they started a romance. They've mentioned multiple times that they don't need to marry, and they are often seen together in public, supporting each other through both of their careers.
He also admitted that he was diagnosed with Attention Deficit Hyperactivity Disorder (ADHD) when he was 17 years old, after being plagued with behavioral problems throughout his childhood. It's a mental disorder characterized by difficulty controlling behavior, paying attention, and excessive hyperactivity inappropriate for a person's age. The exact cause of it is unknown, though it can cause a lot of impairment within modern society. However, it has also been noticed that people with ADHD can put in a lot of focus on tasks they find rewarding or interesting. He has discussed his ailment and has partnered with Shire Pic to raise the awareness of the disease in adults. He promotes the use of medication to treat it. and has been criticized as he has promoted the use of products such as Adderall without publicly stating that these companies are sponsoring him.