Unveiling Ayesha Erotica: The Transgender Music Producer
Who is Ayesha Erotica?
American singer-songwriter and producer Ayesha Alexis Auciello – aka Ayesha Erotica – was born in Huntington Beach, California USA, under the zodiac sign Leo on 11 August 1996; she was born male and is transgender. Even though Ayesha's known for her career as a solo artist, she became popular thanks to her frequent collaboration with her best friend Slayyyter, a famous American singer-songwriter whose full name is Catherine Grace Garner. Ayesha's written a number of Slayyyter's songs, and they've performed some of them together.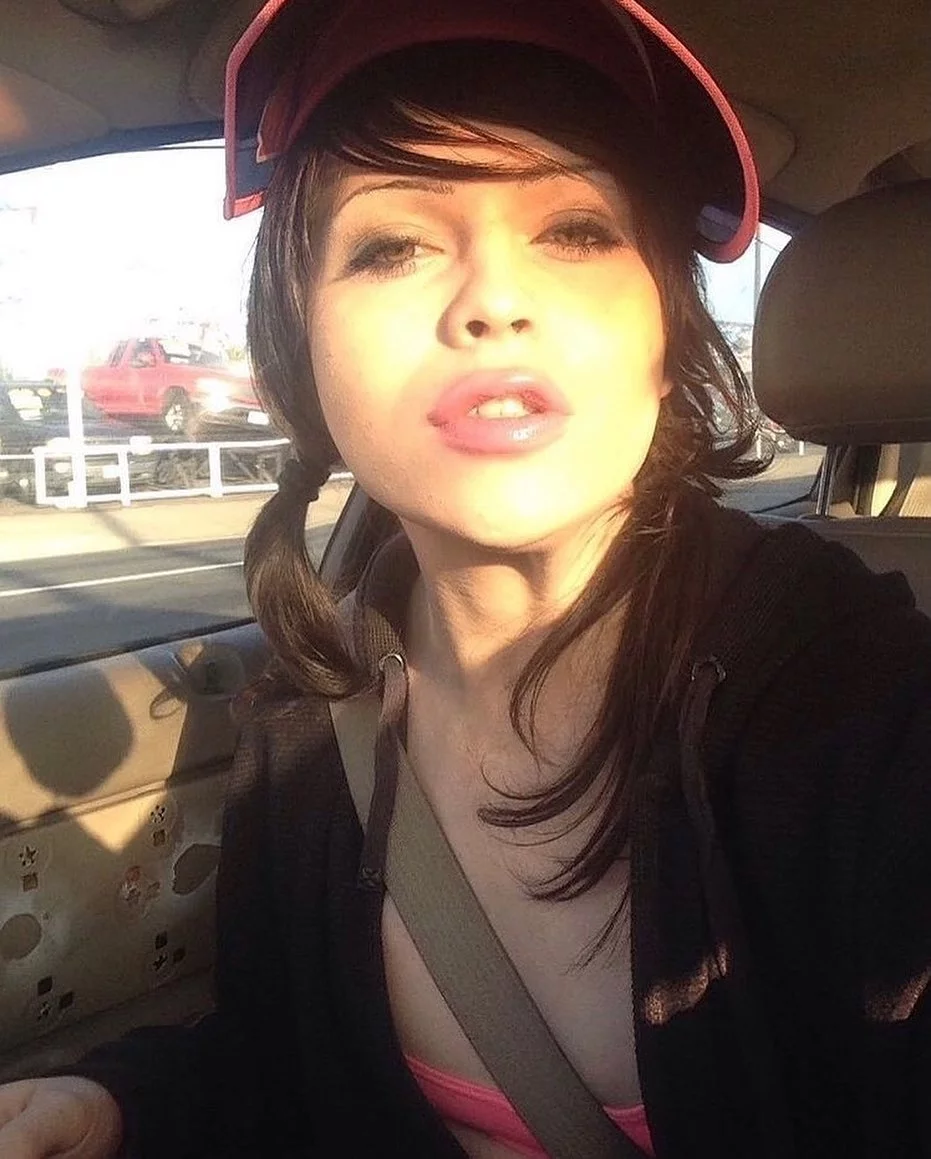 Education and early life
Ayesha was raised in Huntington Beach by her parents who prefer to stay away from the media's attention and thus not many details have been disclosed about them; Ayesha's quite close to her mother and occasionally features her in her Instagram pictures, while she occasionally refers to her as 'Salty'. Because she hasn't mentioned the siblings whom she might have, Ayesha's believed to be an only child.
She began her transition to a woman while still attending a local elementary school, and Ayesha's revealed that her parents were supportive of her decision; she was bullied at school because of this, especially after she enrolled at high school, and Ayesha sought comfort in music. She was into a couple of other activities during her teenage years as she loved to dance, appeared in a couple of school plays and played the guitar.
She matriculated in 2014, and then chose to focus on her career rather than attending college.
Ayesha's career
Ayesha launched her career on 28 June 2015, when she helped produce the album "Queen of Pop" by Miss Prada, who's also a transgender musician; this motivated Ayesha to launch her solo career, and she went on to release her original songs "Can I Get a Bump" and "That's Hot" on her SoundCloud account. The first half of 2016 saw the release of Ayesha's debut mixtape "Sick at Home", comprising five songs, and she then released her second mixtape "Queen of Pop: Exposed".
On 20 April 2016, Ayesha released her first studio album "Big Juicy", comprising nine songs, and its single "Emo Boy" became a hit; Ayesha dedicated the album to her closest friends Valerie and Kiki, as well as to her mother. Her second album followed on 7 June 2016, entitled "Barely Legal", and Ayesha then released her debut extended play (EP) "CUMSHOT" on 8 August 2016.
The queen Ayesha Erotica came to visit me 💖

Can't wait to get started on some new music pic.twitter.com/tyXmVkM9U8

— Petey Plastic (@PeteyPlastic) July 29, 2019
She released her new song "Literal Legend" on 1 January 2017; it was originally Miss Prada's song but because she didn't want it, she let Ayesha have it. Ayesha's third studio album "Fresh Meat" came out on 25 October 2017 and she teased her next album "horny.4u" in the beginning of 2018, however, even though the album should've been released in December 2018, Ayesha retired from music abruptly on 9 November 2018.
She disappeared from media and deleted all her social media accounts for unknown reasons; Ayesha revealed that she would continue working as a music producer, but would no longer be releasing her own music.
YouTube channel
Ayesha's self-titled YouTube channel was launched on 11 November 2022; it's today subscribed to by over 30,000 people, and her 49 videos combined have been watched nearly seven million times. It's widely believed that this is a fan-made channel but this hasn't been confirmed; all of the videos on the channel are Ayesha's original songs and we'll be covering the three most popular as these have contributed to Ayesha's popularity.
Her #1 video "Ayesha Erotica – Literal Legend" has been watched over 1.7 million times since 27 November 2022; the song has only a couple of lines as it's mostly instrumental.
Her second most popular video "Ayesha Erotica – Emo Boy" has been watched over 800,000 times since 20 November 2022, and sings about Ayesha falling for an emo boy and asking him to sleep with her.
Ayesha's #3 video "Ayesha Erotica – Vacation Bible School" has been viewed over 470,000 times since 11 November 2022, and is a song about a boy who promised to sleep with Ayesha  but didn't.
Love life and relationships
Ayesha shies away from speaking about her love life in public, but it's widely known that she's bisexual, as she's been in relationships with both men and women.
She hasn't disclosed the names of any people whom she's been with, but we know that she's been spotted spending time with various non-celebrity American people since the launch of her career, as well as that she was romantically linked to some of them.
Some of Ayesha's fans believe that she's today in a relationship with a non-celebrity American man; a fan has claimed to have seen the two spending time together in California, but no evidence has been provided to support these claims.
Ayesha seems to be unattached as of October 2023, hasn't married and doesn't have children.
Interesting facts and hobbies
There are several fan pages of Ayesha on Instagram; two of these are followed by a few over 22,500 people, and the third numbers only close to 12,000 followers.
She loves to go shopping for clothes and does it nearly every day, which makes her a shopaholic; Ayesha mostly enjoys buying lingerie.
She's into travelling and while she was still actively working on her solo career, Ayesha travelled all around the USA to perform; it's believed that she's been to more than 20 states and that she's also travelled to a couple of European countries.
Ayesha loves animals; she's donated money to several animal shelters, and her favorites are giraffes and zebras.
One of Ayesha's favorite actresses is Jennifer Coolidge, and some of her favorite films are "American Pie", "A Cinderella Story" and "Best in Show".
Height, age and net worth
Ayesha's age is 27. She has brown hair and eyes but rarely shows her natural hair as she usually wears wigs; Ayesha weighs around 150lbs (68kgs) and is 5ft 7ins (1.71m) tall.
Her net worth's been estimated at over $1 million, as of October 2023.