Vanessa Lengies (Glee) Wiki Bio, net worth, height, parents, job, sister
• Vanessa Lengies is an actress, dancer and singer from Canada.
• She has an estimated net worth of $7.5 million.
• She appeared in the Fox series "Glee" from the third to sixth seasons.
• She publicly revealed her bisexuality, genderfluidity and queerness in 2017.
• She is active on Instagram, but her Twitter and Facebook accounts have become inactive since mid-2018.
Who is Vanessa Lengies?
Vanessa Lengies was born on 21 July 1985, in Montreal, Quebec, Canada, and is a dancer, actress and singer, probably best known for her recurring role of Sugar Motta in the Fox series "Glee", in which she appeared during the third, fourth and sixth seasons of the show. She also starred in the series "American Dreams" playing Roxanne Bojarski, and the drama "Hawthorne" with the role of Charge Nurse Kelly Epson.
The Wealth of Vanessa Lengies
How rich is Vanessa Lengies? As of early-2019, sources estimate a net worth that is at $7.5 million, earned through a successful career in acting. She's also appeared in various films throughout her career, and has released several singles as well. As she continues her career, it is expected that her wealth will also continue to increase.
Early Life, Education, and Career Beginnings
Vanessa is of Egyptian and German descent, and while she was born in Montreal, her family moved to Hudson, Quebec where she would grow up, and attended Hudson High School, matriculating in 2002. Afterwards, she began her pursuit of an acting career, appearing in various Canadian television series such as "Popular Mechanics for Kids", "Radio Active" and "Are You Afraid of the Dark?"
She also lent her voice to the animated series "Arthur", and had a lead role in the film "Ratz". Also in 2002, she got one of her first notable roles, in the NBC series "American Dreams" playing the character Roxanne Bojarski. The show is set in the mid-1960s and her character becomes one of the dancers of the "American Bandstand" television show, in the series airing for three years, and after which she appeared in the comedy film "The Perfect Man", alongside Hilary Duff.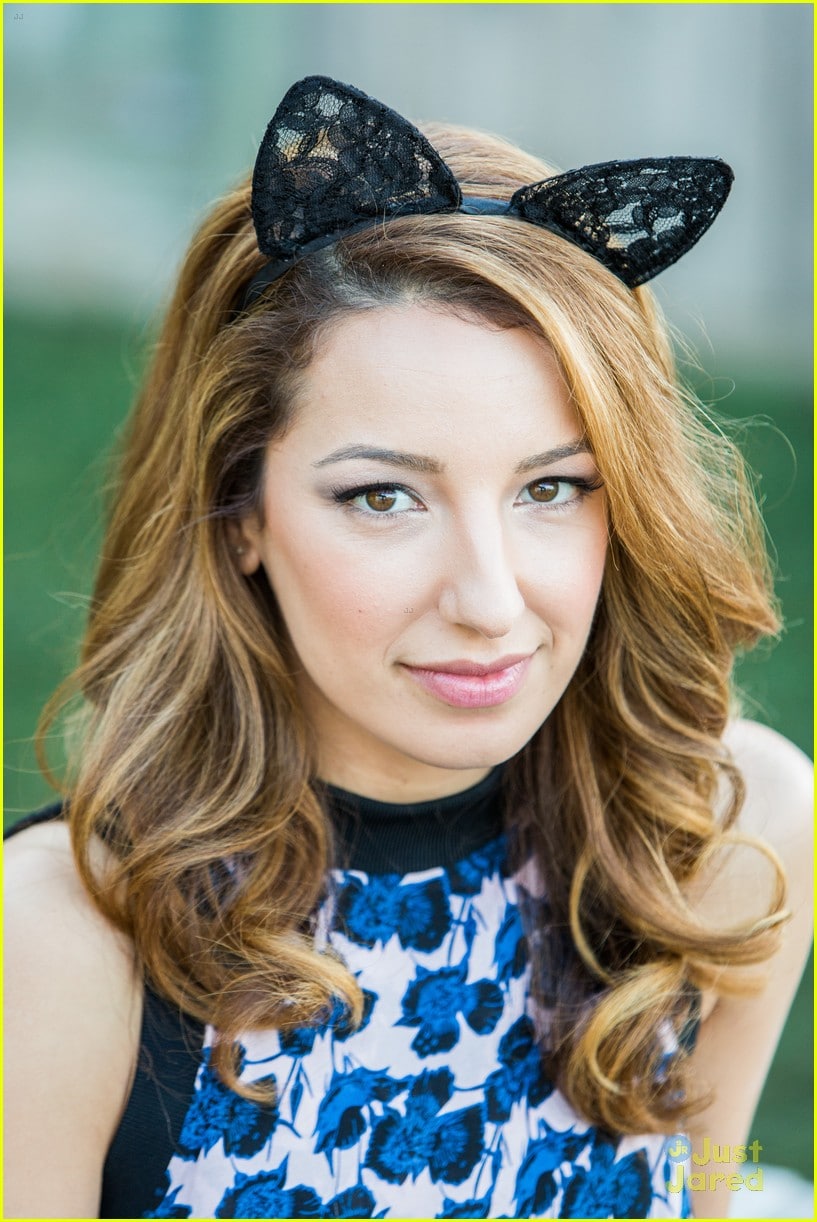 Rise to Fame
In 2005, Lengies worked on the film "Waiting…" in which she played the jailbait hostess Natasha, reprising her role in the sequel four years later entitled "Still Waiting…" She also co-starred in the film "Stick It" alongside Jeff Bridges, playing a gymnast. She was set to star in the film "The Grudge 2" and the script was originally written for her, but she turned it down to work on another film entitled "My Suicide". She then made a guest appearance in an episode of "Ghost Whisperer", and also in an episode of "Medium".
Her next project was the CBS show "Moonlight", but which was short-lived, and she then played the character Sophia in the Lifetime original series "Monarch Cove", followed by co-starring in the comedy "Squeegees", before gaining the role of Nurse Kelly Epson in "HawthoRNe". She was initially a recurring character during the show's first season, but was later promoted to become a series regular in the series which ran for three seasons. Her next appearance would be in the online sitcom "My Music", and she also played a cocktail waitress in the sitcom "Mixology", but which only ran for one season before getting cancelled.
Glee
In 2011, Vanessa was cast in a recurring role for the third season of "Glee", in which she played the self-confident and well-off Sugar Motta; her character debuted during the season premiere, and then improved her vocal ability significantly, performing with the main glee club New Directions – she had her first solo performance during the 10th episode of the season. In 2013, she then visited her old high school to see how much it had changed in a feature following her path towards "Glee".
Her character has a self-diagnosed Aspergers syndrome, and she mentioned that it was very difficult to deliberately sing poorly – her character and performance attracted a lot of notice and praise from critics, although some didn't enjoy her character, preferring her not to be a part of the show, and was even named one of the worst characters during her premiere; her role decreased as the season progressed, which may have been due to the negative feedback. After the end of the fourth season, she left the show citing a frustration of not being able to act, which may have been because she was only given a per episode basis contract, but she later returned to the sixth season for two appearances.
— Vanessa Lengies (@littlelengies) December 16, 2016
Personal Life and Social Media
For her personal life, it is known that Lengies was in a relationship with actor Jamie Waylett in 2007, but it didn't last long. During her time in "Glee", she was romantically linked to actor Kevin McHale and it was later confirmed that the two were in a relationship, but that also didn't last long. In 2017, she publicly confessed that she is bisexual, genderfluid and queer, through her own online series called "The 'S' Word with Vanessa Lengies".
Similar to numerous actresses, she is active online through accounts on various major social media websites. On Instagram she mainly posts personal pictures and with friends. She also posts photos alongside other celebrities she meets through events such as the Oscars. Her Twitter account was used to promote her daily thoughts, while also promoting some of her advocacies, however, the account has not been active since mid-2018. Her Facebook page has been inactive for even longer, only having content from 2017 before ending its activity.