Vince Staples net worth, height, age, family, dating, girlfriend, Wiki Bio
• Vince Staples is a rapper, actor, and member of the hip hop trio Cutthroat Boys.
• His net worth is estimated at $4 million, earned through a successful career in the music industry.
• He grew up in poverty in Compton and later Long Beach, and was involved with gangs during his youth.
• He rose to fame through guest performances with Odd Future members, and is signed to Def Jam Recordings.
• His philanthropy includes donating to a YMCA program in North Long Beach, and teaching students graphic design, music production, film making, 3D design, and product design.
Who is Vince Staples?
Vincent Jamal Staples was born on 2 July 1993, in Compton, California, USA, and is an actor as well as a rapper, best known for being a member of the hip hop trio Cutthroat Boys. He rose to fame through guest performances on the albums by Odd Future members with whom he is a close associate. He's released several EPs, mixtapes, and albums throughout his career.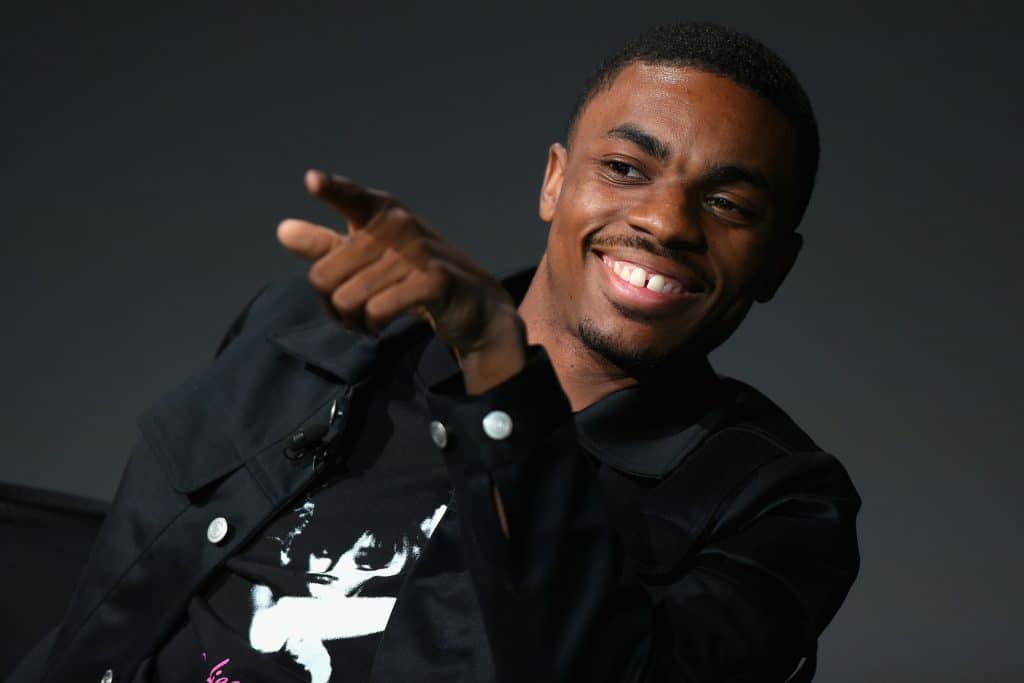 The Net Worth of Vince Staples
How rich is Vince Staples? As of early-2019, sources inform us of a net worth that is at $4 million, largely earned through a successful career in the music industry. He is known for incorporating various influences into his musical projects and as he continues his endeavors, it is expected that his wealth will also continue to increase.
Early Life and Education
While Vince was born in Compton, his family later moved to North Long Beach after his mother decided to move away from what was a high crime rate area. He grew up with five older siblings, two of whom were brothers. He mainly lived a life of poverty, but attended Optimal Christian Academy which he mentioned was a good, positive experience for him.
He then moved to Atlanta to stay with one of his sisters for a few months, attending high school there before returning to Southern California, where fe attended Jordan High School in Long Beach before moving to Mayfair High School, then Esperanza High School, Kennedy High School, and did home schooling with Opportunity High School. Throughout his youth, he was involved with gangs which proved troublesome for him, including obviously his education. Later on, he would speak out about the dangers of the gang lifestyle.
Career Beginnings
Staples didn't initially intend to be a rapper, but while on a trip to Los Angeles he befriended members of the Odd Future collective, such as Early Sweatshirt, Syd tha Kyd, and Mike G. He made guest performances on their songs and got featured. Eventually he decided to pursue a career in rap, releasing his debut mixtape in 2011 entitled "Shyne Coldchain Vol. 1", and the following year the Michael Uzowuru-produced mixtape "Winter in Prague".
In 2013 he started collaborating with Earl Sweatshirt once more, and was introduced to fellow rapper Mac Miller who would produce his mixtape entitled "Stolen Youth". The mixtape features guest performances by various rappers including Ab-Soul and Schoolboy Q. After it's release, he started touring with Mac Miller as a supporting act on The Space Migration Tour. He also made a few featured performances on the debut studio album of Early Sweatshirt, entitled "Doris". One of his most notable guest features was on the single "Hive", and eventually he gained enough notice to be signed to the hip hop record label Def Jam Recordings. In 2014, he released his fourth mixtape entitled "Shyne Coldchain Vol. 2", which featured DJ Babu and Scoop DeVille.
Rise to Fame
During the same year, Vince started touring the US with rappers Isaiah Rashad and Schoolboy Q to support the release of the album "Oxymoron" by Schoolboy Q. He then released the music video for the track "Blue Suede" and then the single "Hands Up" through iTunes. Later in the year, he released the EP entitled "Hell Can Wait" which included guest performances from A$ton Matthews and Teyana Taylor, and in 2015 the single entitled "Senorita", promoting his debut album entitled "Summertime '06". He continued releasing singles to promote his album including "Get Paid" and "Norf Norf".
The following year, he participated in the 2016 Osheaga Music Festival before releasing the EP entitled "Prima Donna", accompanied by a short film. In 2017 his single "BagBak" came out, which was featured on the soundtrack and trailer for the Marvel film entitled "Black Panther". Afterwards, he was featured on the Gorillaz track entitled "Ascension", and then announced that he was working on a new album entitled "Big Fish Theory", which was subsequently met with widespread critical acclaim. He then toured to promote the album, and collaborated with composer Hans Zimmer for a remix of the "UEFA Champions League Anthem".
Personal Life
For his personal life, not much is known about any of Staples relationships. He mentioned in interviews that he's had relationships in the past, but only a few of them were serious. He also said that with his focus on his work and the amount of time he needs to dedicate to it, he isn't really focused on it right now. He mentioned that he has never used drugs or drunk alcohol, following a straight edge lifestyle. He also doesn't get involved with fans like other people in the industry do, saying that growing up in poverty never really pointed him towards the direction of looking for women or dates.
He currently resides in Southern California, where he's done a lot of work for Sprite through advertising campaigns. He's also involved in philanthropic endeavors, notably working for YMCA in a program that will help youth in North Long Beach, primarily teaching students at Hamilton Middle School graphic design, music production, film making, 3D design, and product design. According to reports, he has donated an undisclosed amount to the program. He also mentioned in an interview that one of his sisters passed away a few years ago.