Moira Kelly (The West Wing) Wiki Bio, husband Steve Hewitt, net worth
• Moira Kelly is an award-winning actress who rose to prominence in the early '90s.
• She is an Irish-American born in Queens, New York in 1968.
• Her notable roles include Kate Moseley in The Cutting Edge and Donna Hayward in Twin Peaks: Fire Walk With Me.
• She is married to Texas businessman Steve Hewitt and has two children.
• Her net worth is estimated at $2 million.
Who is Moira Kelly?
Moira Kelly is an actress came to prominence back in the early '90s with the role of Kate Moseley in the film "The Cutting Edge", and from then on continued her career quite successfully. Another of her other popular roles was as Karen Roe in the TV drama series "One Tree Hill", among many other appearances.
So, do you want to find out more about Moira Kelly, from her childhood to most recent career endeavors, including her personal life? If yes, then stay with us for a while as we introduce you to this award-winning actress.
Moira Kelly Wiki: Age, Childhood, and Education
Moira Kelly was born on the 6th March 1968, in Queens, New York City USA, the third of six children born to Peter Kelly and his wife Anne. Her parents were Irish immigrants, which make her Irish-American. She grew up in Ronkonkoma as a Catholic and went to Connetquot Senior High School, located in Bohemia, Long Island. She matriculated in 1986, after which she enrolled at Marymount Manhattan College. During her high school years, Moiraa was involved in several high school plays, including the production of "Annie" in 1984, after which she started thinking about becoming a professional actress, or a nun, which was her childhood ambition.
Career Beginnings
It was in 1991 that Moira made her acting debut, as Cinnamon Brown in the TV miniseries "Love, Lies, and Murder", and the same year also made her film debut, playing Jessica in the thriller drama "The Boy Who Cried Bitch", while also featuring in the Golden Globe award-nominated crime-drama "Billy Bathgate", starring Dustin Hoffman, Nicole Kidman and Loren Dean. The next year was quite fruitful for Moira when she was chosen for the part of Kate Mosely in the romantic drama film "The Cutting Edge", starring next to D.B. Sweeney and Roy Dotrice, and portraying Donna Hayward in the drama mystery "Twin Peaks: Fire Walk With Me", which was a sequel to the original series of the same name. She replaced Lara Flynn Boyle in the particular role, as Lara declined to recast in the role, mostly due to nude scenes.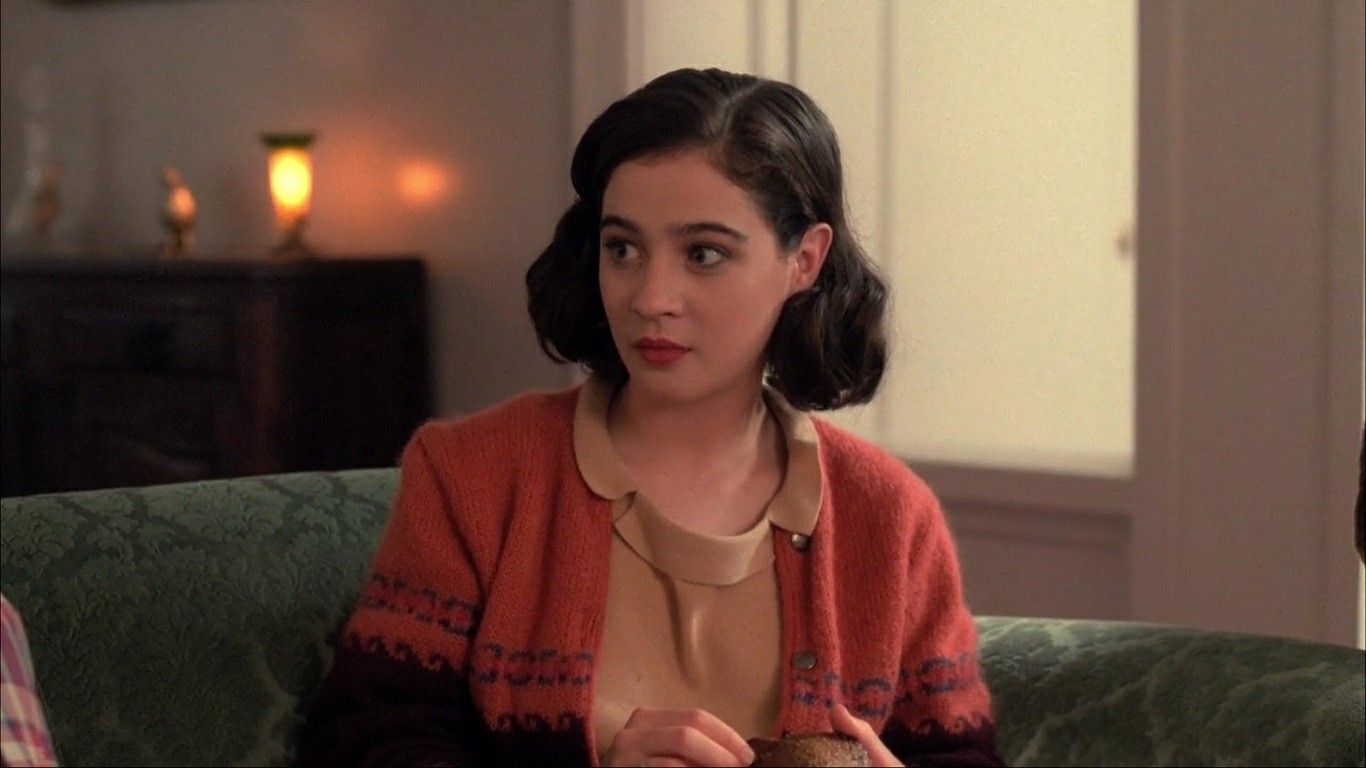 Rise to Prominence
Moira was slowly becoming a popular actress, which resulted in new notable roles such as the double role in the biopic about the comedy king, Charlie Chaplin, entitled "Chaplin" in 1992, starring Robert Downey Jr., while in 1994 she was Alla Shustervich in the crime-drama "Little Odessa". The same year, Moira tried herself as a voice actress, lending her voice to Nala, a character in the animated film "The Lion King"; she voiced the same character in its sequels in1998 and 2004. Moira enjoyed success throughout the '90s, appearing in a number of successful films, including the romantic drama "Dangerous Beauty" in 1998, with Katherine McCormack in the lead role, while she also portrayed Annie Cornell in the TV series "To Have & to Hold", also in 1998, while from 1999 to 2000 she was a part of the popular TV drama series "The West Wing". Before the '90s ended, Moira was also the lead in the comedy-drama film "Henry Hill", next to Jamie Harrold.
Continual Success
The 2000s were welcomed with a slow start, though she re-emerged with the role of Karen Roe in the TV drama series "One Tree Hill" in 2003, and through 2009 featured in 90 episodes of the award-winning series, which again had put her on the map of successful actresses. She wasn't very active in pursuit of other engagements while in the series, though she featured in the films "Two Tickets to Paradise" (2006), and "Remember the Daze" in 2007. Following the end of the series, Moira struggled to secure another notable role, though it all changed in 2012 when she portrayed Darcy Kersjes in the television film "A Smile as Big as the Moon", and in 2014 reprised the role of Donna Hayward in the sequel "Twin Peaks: The Missing Place", while most recently she was Prof. Amy Thomas in the television film "Deadly Sorority" (2017), and Madeline Shoaf in another television film, "Girl in the Bunker" in 2018.
Moira Kelly Net Worth
Since launching her career, Moira has featured in over 40 films and TV titles, all of which have contributed to her wealth. So, have you ever wondered how rich Moira Kelly is, as of early 2019? According to authoritative sources, it has been estimated that Kelly's net worth is as high as $2 million, which is quite decent, don't you think? Undoubtedly, her wealth will become even higher in the upcoming years, assuming she successfully continues her career.
Moira Kelly Personal life, Marriage, Children, Husband
What do you know about Moira's personal life? Well, she hasn't been very open when it comes to sharing details about her private affairs, though we have managed to discover some interesting details about the award-winning actress. If you wondered, Moira is a married woman and her husband's name is Steve Hewitt, who is a Texas businessman. The two have been married since 2000, and have two children together, a daughter Ella, and a son Eamon, born in 2001 and 2003, respectively. The family lives in Flower Mound, Texas.