Weather Channel meteorologist Heather Tesch Bio, Husband, Plastic Surgery, Body, Height, Fired
• Heather Tesch is a meteorologist, best known for her work with The Weather Channel until 201•
• Her net worth is estimated to be around $1 million.
• She grew up in Buffalo, Minnesota and attended University of Minnesota and Plymouth State University.
• She is a pet lover and an animal activist.
• She is active on social media and owns a personal website.
Who is Heather Tesch?
Heather Tesch was born on 2 May 1967, in Buffalo, Minnesota, USA, and is a meteorologist, best known for her work with The Weather Channel (TWC). She stayed with the television network until 2012, when she became one of the victims of the company's workforce cuts. Since then, she's been working with the local news station WXIA-TV.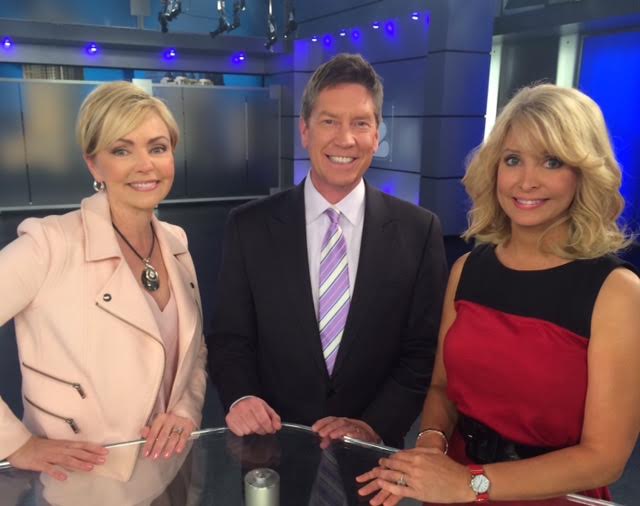 The Net Worth of Heather Tesch
How rich is Heather Tesch? As of late-2018, sources estimate a net worth that is at $1 million, earned largely through a successful career as a broadcast meteorologist. She's appeared in front of the camera numerous times to report the weather, and as she continues her endeavors, it is expected that her wealth will also continue to increase.
Early Life, Education, and Career Beginnings
Heather grew up with her parents in Buffalo, and her life was out of the spotlight for most of her youth. While little information is known about her childhood and family, it is known that she developed a strong interest in appearing in front of the camera at a young age, inclined to report the weather similar to the presentations she saw on television. After matriculating from high school, she enrolled at the University of Minnesota to complete a degree in Broadcast Journalis, then furthered her studies by enrolling at Plymouth State University, where she would gain a degree in Meteorology. Shortly after completing her studies, she made her on-screen debut with local television station WCCO-TV in 1996, as their on-camera meteorologist; she would stay with the network for the next two years.
The Weather Channel
In 1999, Tesch was hired by The Weather Channel to become one of the station's many on-camera meteorologists, and was based in Atlanta, Georgia during her tenure. TWC was owned by The Weather Group, LLC which is a subsidiary of Entertainment Studios. She was based in the company's headquarters, with the channel known for their weather forecasts, weather-related news, as well as analysis. They also do entertainment programming and documentaries related to weather. The channel operates alongside a digital cable service called Weatherscan, which offers 24-hour radar imagery and local forecasts which are automated.
Not all it's cracked up to be. I think you'll see what I mean: https://t.co/pzMQBVkuTh pic.twitter.com/FKcHUJyxkK

— Heather Tesch (@HeatherTesch) October 31, 2018
The company also provides online reports, radio reports, newspaper collaborations, and a mobile app with one of their strongest presence being available on their website weather.com. According to reports, the channel is received by over 79 million households in the US. During her time there, Tesch mainly covered Northeastern America, following news on landslides, hurricanes, floods, and other weather-related newsworthy topics. She has produced reports and warnings to the general public about oncoming calamities, disasters, and possible consequences.
The Cut and Aftermath
In 2008, The Weather Channel's assets were put up for sale and was acquired by a joint purchase of three companies. Blackstone Group, NBC Universal, and Bain Capital acquired The Weather Channel, making it the first change in ownership of the company in 26 years. NBC Weather Plus was discontinued as a result, and the entire workforce of TWC was shaken after numerous changes in the company's system. As a result, several high profile on-camera meteorologists were removed from the company, including Eboni Deon and Mark Mancuso who had been on air for more than 10 years.
The cuts continued up until 2012, when the network decided to cut a total of 7% of its entire workforce in hopes of reducing costs, and Heather became the victim of the big cut. The move caused a lot of controversy, and even had former meteorologists filing lawsuits because of questionable decisions made by the channel's new owners. She on the other hand left silently, and began working in local television station WXIA-TV. She also started working on her own book entitled "Hairdoodle by Heather Tesch: A Calming and Brain-Building Adult Doodle and Coloring Book", which was released after a few years.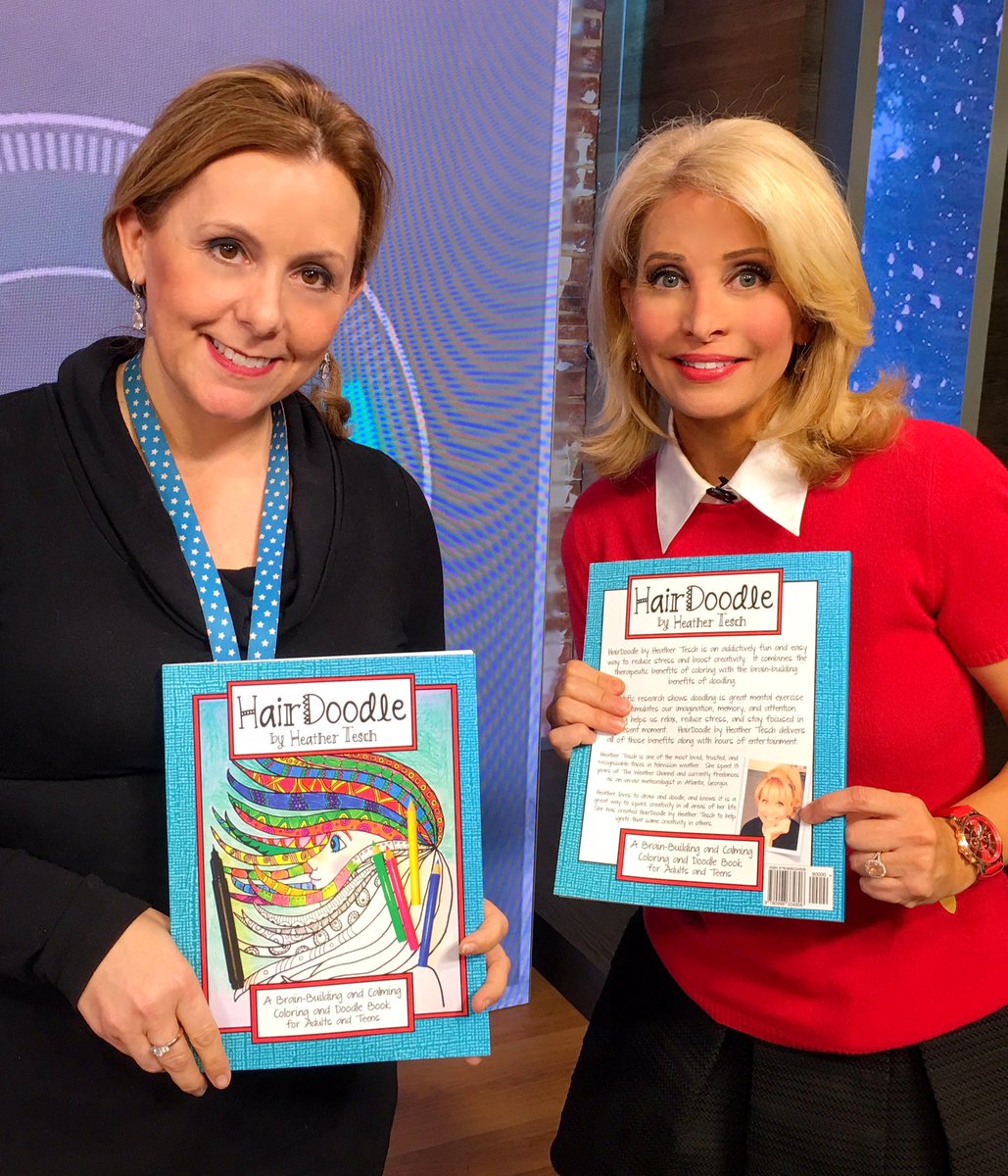 Personal Life and Charitable Endeavors
For her personal life, it is known that Tesch is married though details about her marriage and the relationship have not been disclosed to the public. His name remains a mystery, and the two have only been seen in public on rare occurrences. It is known that they have two children together, but the couple have made it a point to keep their children far away from the spotlight. There have been no rumors of tension or divorce within their relationship. Aside from her marriage, Heather is known as an activist when it comes to animal welfare, and has declared publicly that she is an animal lover. She is a promoter of pet adoption, and regularly posts about it along with animal safety. She also participates in charitable efforts that help victims of disaster, technology advancements, and other humanitarian work.
Heather Tesch on Social Media
Similar to numerous weather or broadcast personalities, Heather is very active online, especially through social media, and has accounts on both Facebook and Twitter, where she promotes her recent appearances and broadcasts. She continues to cover weather, mainly focused in the Atlanta area, but does her best to keep followers updated on the state of the weather in most of the country. She also has a personal website on which she promotes her work and her advocacies. According to her website, she owns five cats and one lizard. She is also a columnist for the "Orange County Post – Sentinel", writing about pets, weather, and life.