What Does Ash Kaashh Do For a Living? What Age Is She?
Growing a massive presence on social media is not as simple as it seems, but Ash Kaashh seems to have discovered what needs to be done to make it big on the internet. For years, Ash has steadily gained millions of followers on Instagram and TikTok, for her gorgeous looks, voluptuous figure, style, and overall entertaining content.
Now that Ash has made a name for herself online for her exclusive content, modeling pics, and social media sponsorships, it's fair to wonder who she is, how she made it so far, and what else she's planning for the future. Keep reading to discover this and more!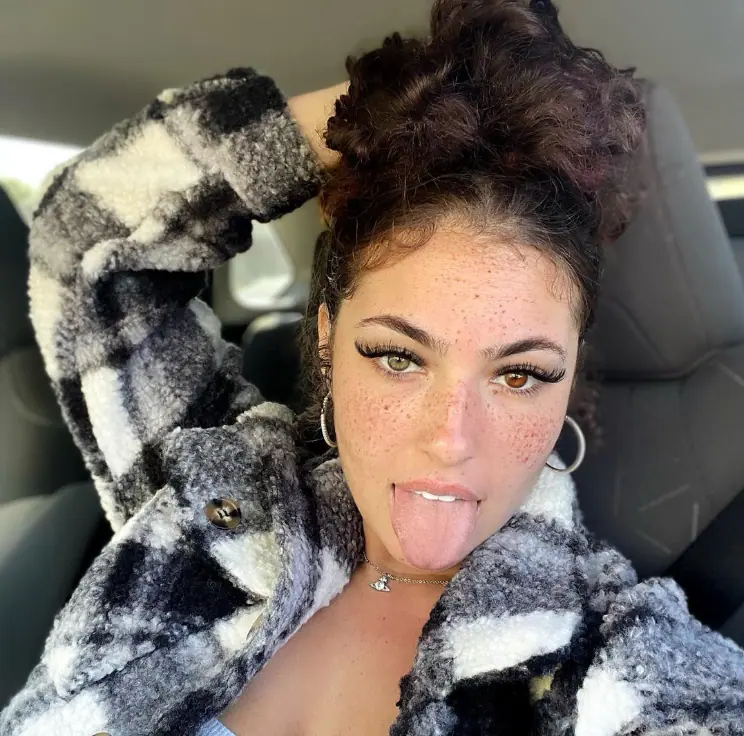 Who Is Ash Kaashh?
Ash Kaashh was born on 15 January 1997 in Chicago, Illinois. Despite her huge online following, not many details about Ash's personal life are known, and only her first name Ashaley has been revealed to date.
While the information about Ash's early life, educational background, and family have been kept in secrecy, that doesn't mean that she's shy when it comes to social media. More often than not, her Instagram, TikTok, and Twitter are flooded with her modeling pics, and she often shares tidbits about her everyday life as well. Ash also has an OnlyFans account for her followers who want to see her exclusive content.
All in all, Ash has built quite a huge presence online, and doesn't seem to be stopping any time soon.
How Did She Grow On Social Media?
Ash Kaash's current Instagram account was started in 2018 when she began posting mirror selfies and bikini pics. Back then, her follower count started increasing due to her undeniable beauty, and how carefully curated her social media feed was.
Nonetheless, Ash's definite claim to social media fame happened in 2020, when a sexual video of her was leaked online. Though it's unclear who leaked the video and whether she took legal action to solve the issue, Ash openly admitted that the video was hers on a TikTok video, and also asked her followers to not judge her actions based on that.
The leaking of this video marked her incredible growth on several social media platforms. These days she has over three million followers on Instagram, on top of another 2.5 million followers and 30 million likes on TikTok. Her account on X has close to 800,000, which is hugely impressive despite it being her least-followed social media account.
IG: ash.kaashh pic.twitter.com/JCUWzQMVpG

— A1 Baes (@A1Baes) October 23, 2020
Controversies
Though the leak of Ash Kaashh's sexual video was a turning point for her online popularity, she has seen herself involved in several other controversies throughout the years. For starters, in 2021 she was the subject of a death hoax when an edited screenshot of her memorialized Instagram account was spread on the internet.
This rumor was shut down after Ash continued sharing content as she usually did, but further information behind the ill-intentioned incident wasn't solved. Another rumor about Ash being a transgender woman has been circulated from time to time on the internet, though in 2020 Ash herself affirmed these rumors were 'ridiculous', and asked her followers not to tag her on any other gossip involving her.
While Ash doesn't have a public YouTube channel, her name is well known on the platform, given that many content creators have made her the subject of their videos, whether it's to criticize her actions or review her content.
Does She Have A Song?
Although Ash Kaashh doesn't have any credited music under her name, she has inspired musician 1nonly to title a song after her. The song was released in September 2020, and combines an electronic beat with a sample of "Little Rascal" by Toshifumi Hinata.
Despite the classic background of the song, the lyrics of  "Ash Kaashh" contain very explicit sexual content, and it's unclear whether it was made with Ash's permission or not. Nevertheless, the song became one of 1nonly's earliest internet hits, accumulating over 10 million plays in the audio video on YouTube and almost 50 million streams on Spotify.
Whether having inspired a song would ever prompt Ash to give music a try it's unclear, but this song's success proves that she's quite an internet sensation.
Business & Style
Her ever-increasing internet fame has done wonders for Ash Kaashh in moving her career forward. In 2020 she launched a small business named Heaven Sent Nails, focused on selling press-on nails with 'glamorous' designs, as stated on the shop's social media.
As Ash admitted in a 2021 interview, her inspiration to start her business came after realizing that 'fake' nails were 'incredibly damaging'. However, it's unclear if the products were designed by Ash. The fate of Heaven Sent Nails is unclear, as the last post made on its Instagram account is from August 2020.
While her entrepreneurship didn't seem to gain speed, Ash found another creative outlet in fashion. As seen in her vast Instagram account, she loves stylish and colorful clothes, including bodycon dresses, boots, bikinis, and boots. Her fashion choices and popularity have gained her sponsorships from Fashion Nova, among others. Nonetheless, Ash has affirmed that she wishes to create a clothing line.
Besides loving clothes and stylish things, Ash also enjoys traveling and having fun. As seen on her Instagram and TikTok, she has been to many international locations such as Japan, Mexico and Greece.
Personal Life
While Ash Kaashh doesn't talk too much about her personal life, it's known that she's been dating professional basketball player Sharife Cooper for some time. News about the pair's relationship first came out in early 2022, when they started sharing pictures together on their social media.
The pair aren't shy about showing their relationship to the world, often appearing in TikTok videos or each other's Instagram stories. It's also known that Ash and Sharife often go on vacations together.
Appearance & Net Worth
Ash Kaashh is a gorgeous woman whose voluptuous figure is often praised by her followers. She has naturally curly brown hair and has heterochromia, meaning that the irises of her eyes are of different colors – her left eye is brown while her right eye is green, and she also sports several tattoos all over her body. Ash is 5ft 6ins (1.67m) tall, but her weight is unknown.
According to online reports, Ash's net worth is estimated at $2 million, resulting from her career as an influencer, model, and content creator. Back in 2021, she told Sheen Magazine that one of her goals was to keep growing on social media and afford the life that she always wanted as a child, on top of taking care of her family. That's why it's safe to assume that Ash Kaashh's fortune will keep growing, until she could be able to afford her life dreams.