What is Kathryn Morris doing now? Wiki Bio, Johnny Messner, net worth
• Kathryn Morris was born on 28 January 1969 in Cincinnati, Ohio, USA.
• She is an actress, best known for her roles in "Minority Report," "Cold Case," and "Reverie."
• Her net worth is estimated to be over $4 million.
• She has been in a relationship with Johnny Messner since 2010 and they have twin boys.
• She is active on social media such as Twitter and Facebook.
Who is Kathryn Morris?
Kathryn Susan Morris was born on 28 January 1969 in Cincinnati, Ohio USA, so is aged 50. She is an actress, probably best recognized for starring in the role of Lara Clarke in the neo-noir sci-fi action film "Minority Report" (2002), playing Detective Lilly Rush in the CBS police procedural series "Cold Case" (2003-2010), and as Monica Shaw in the NBC sci-fi drama series "Reverie" (2018).
Would you like to know more about Kathryn Morris' professional career and family life? What is she doing now? How rich is she, as of now? If you are interested, stay tuned and find out.
Kathryn Morris Net Worth
Her career started in 1991, and she has been an active member of the entertainment industry ever since, primarily known as a professional actress. So, if you ever wondered how rich Kathryn Morris is, it has been estimated by authoritative sources that the total size of her net worth is over $4 million, accumulated through her successful acting career. If she continues to develop her career further, her net worth will certainly increase in the coming years.
Early Life, Parents, Siblings
Concerning her early life, Kathryn spent her childhood in Windsor Locks, Connecticut, where she was raised alongside her five siblings by her father, Stanley Morris, who was a Bible scholar, and her mother, Joyce Morris, who worked as an insurance agent. She traveled a lot to the southern United States, known as the Bible Belt, as a part of the family gospel group "The Morris Code", with her father and her three siblings.
Education
Regarding her education, she attended Windsor Locks High School, matriculating in 1987. While in high school, she carried out her love for theater and acting, so she spent some time studying it, after which participated in a Japanese music video based on the musical "Grease". Kathryn was then a student at both Temple University and Northeastern Christian College in the Philadelphia area.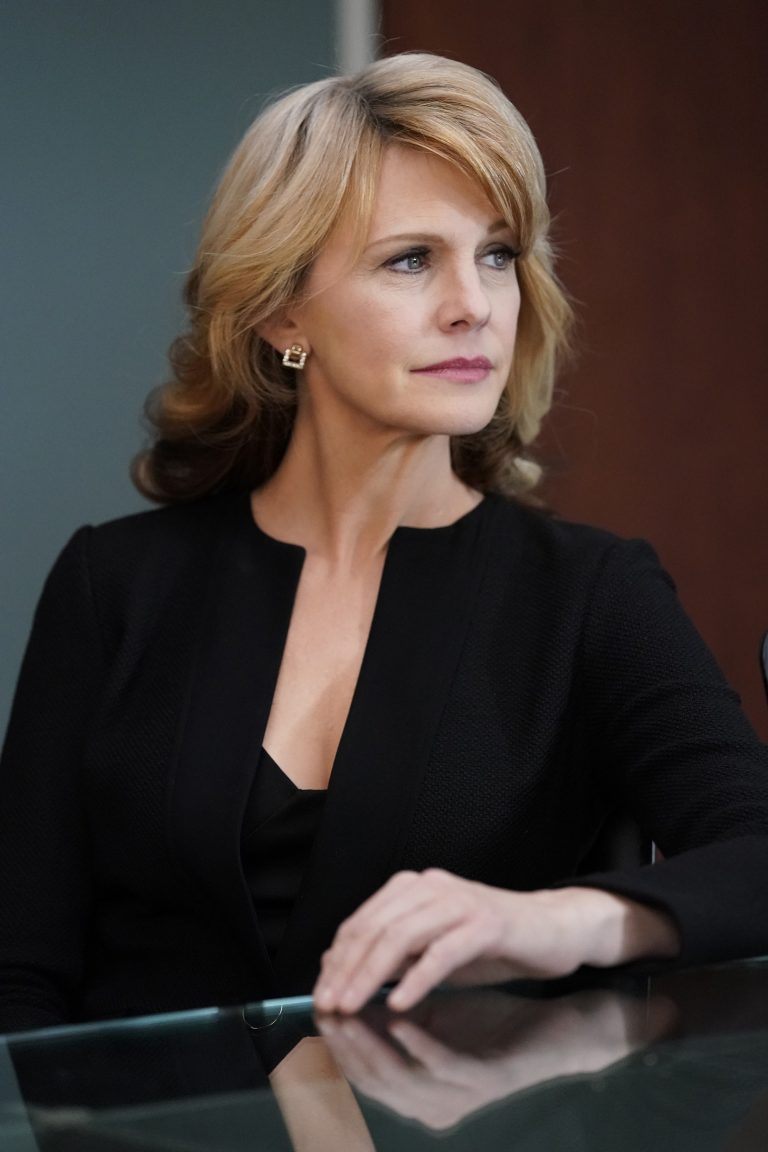 Career Beginnings
Speaking about her professional acting career, Kathryn made her debut film appearance as Billy Jo Robertson in the 1991 TV film "Long Road Home", after which she landed the role of Jen in the romantic musical comedy film "Cool As Ice", directed by David Kellogg in the same year. Three years later, Kathryn became quite busy as she appeared in such TV titles as the Fox drama film "Rise And Walk: The Dennis Byrd Story", playing Angela, the CBS mini-series "Oldest Living Confederate Widow Tells All", featuring as Zundro, and the NBC psychological thriller "A Friend To Die For", portraying Monica Whitley. In 1995, she starred in two more TV film titles – "W.E.I.R.D. World" and "Family Values" – which were followed by her portrayals of Helen Regan in the Fox drama series "L.A. Firefighters" and Kate in the drama "Paper Dragons", both in 1996, among many others. All of these projects marked the establishment of her net worth.
The late 1990s: Rise to Fame
In the late 1990s, Kathryn started pursuing more serious acting roles, so she featured as a psychiatric patient in the Oscar-winning romantic comedy-drama film "As Good As It Gets" (1997), directed by James L. Brooks, and in the same year came to prominence with the role of Lt. Annalisa 'Stinger' Lindstrom in the action/adventure drama series "Pensacola: Wings Of Gold", which lasted for two seasons, adding a considerable amount to her net worth and increasing enormously her popularity. In 1998, Kathryn played Ryan Tibbet in the TV film "Inferno", and guest-starred in the role of Najara in two episodes of the fantasy series "Xena: Warrior Princess" during 1998 and 1999. By the end of the decade, she had also starred in the role of Rachel Brown in the Showtime drama "Inherit The Wind" (1999), next to Jack Lemmon and George C. Scott, played Lizzie Woods in the drama-thriller "Deterrence" (1999) and appeared as Paige Willomina in the 2000 drama-thriller "The Contender".
New York Comic Con 2017! ⚡️@HiJessicaLu @NBCReverie #Reverie #NYCC pic.twitter.com/L75HFkpIOD

— Kathryn Morris (@kathrynmorris) October 7, 2017
The early 2000s
After being spotted by Steven Spielberg in "The Contender", Kathryn made an appearance as teenage honey in his sci-fi drama film "A.I.: Artificial Intelligence" (2001), starring alongside Frances O'Connor and Jude Law. She then played Anne Marie Fahey in the TV film "And Never Let Her Go" and landed the role of Sandy in several episodes of the HBO comedy series "The Mind Of The Married Man", both in 2001. Her next major role came in the following year, when she was selected to play Lara Clarke in Steven Spielberg's neo-noir sci-fi action film "Minority Report", next to Tom Cruise and Colin Farrell.
"Cold Case" and Other Projects in the late 2000s
In 2003, Kathryn featured as Rita Dunne in the action drama-crime "Paycheck", alongside Ben Affleck and Uma Thurman, after which she was chosen for the lead role of Detective Lilly Rush in the CBS police procedural series "Cold Case", which lasted until 2010, increasing his net worth by a large margin. Simultaneously, she continued to work on film projects, starring as Sara Moore in the 2004 crime thriller slasher film "Mindhunters", playing Joyce Kernan in the sports drama "Resurrecting The Champ" (2007), and as Nurse Platt in the neo-noir comedy film "Assassination of a High School President" in 2008.
The 2010s
With the beginning of the next decade, Kathryn continued to line up successes as she won the role of Alison in the 2011 comedy "Cougars, Inc.", followed by her portrayal of Desiree Harper in the Hallmark Channel romantic comedy "The Sweeter Side Of Life" in 2013. She was then cast as Karen in the romantic thriller "The Perfect Guy" and starred as Lorna Hunt in the western horror film "Bone Tomahawk", alongside Kurt Russell, Patrick Wilson, and Matthew Fox. To speak further about her acting career, she also appeared as Charlotte Burgess in three episodes of the USA Network sci-fi drama "Colony" in 2016, which was followed by her starring in the role of Mrs. Hewitt in the 2017 thriller "You Get Me". Most recently, she won the Monica Shaw role in the NBC sci-fi drama series "Reverie" (2018), so her net worth is certainly rising.
Personal Life
To talk about her personal life, Kathryn Morris dated Randy Hamilton between 2002 and 2004 – they were even engaged but broke-up. She has been in a relationship with her partner Johnny Messner since 2010. In April of 2013, she announced that they were expecting twin babies, so she gave birth to their twin boys, named Rocco McQueen Messner and Jameson West Messner, in August of the same year. Their current residence is in Los Angeles, California.
Appearance and Vital Statistics
Speaking about her appearance and physical attributes, Kathryn Morris is apparently a beautiful and attractive woman with long blonde hair and green colored eyes. She also has an amazing body with a height of 5ft 7ins (1.70m), while her weight is reputed to be around 121lbs (55kgs), and her vital statistics 32-24-32.
Social Media Presence
In addition to her involvement in the entertainment industry, Kathryn is active from time to time across many of the most popular social media sites, which she uses not only to promote her job but also to share various other contents with her fans. So, she runs her official Twitter account as well as her official Facebook page.