What Happened to Crip Mac? His Real Name, Career, Net Worth
Crip Mac, the American rapper widely recognized for his hit tracks "55th Street" and "Keep It 55th Street," shot to stardom following the release of these songs. His music found a substantial following on YouTube and Spotify, amassing hundreds of thousands of streams.
In addition to his musical pursuits, Crip Mac frequently makes headlines due to his involvement in altercations and legal issues. Notably, he was recently the victim of a severe assault, which went viral after he shared it on Facebook. Subsequently, the rapper found himself in legal trouble, having been arrested on drug possession charges, and subsequently serving time in jail.
Crip Mac boasts a sizable fan base on social media, many of whom are curious about both his personal life and his career. If you want to know who Crip Mac really is, join us as we delve into details such as his birthday, real name, and more.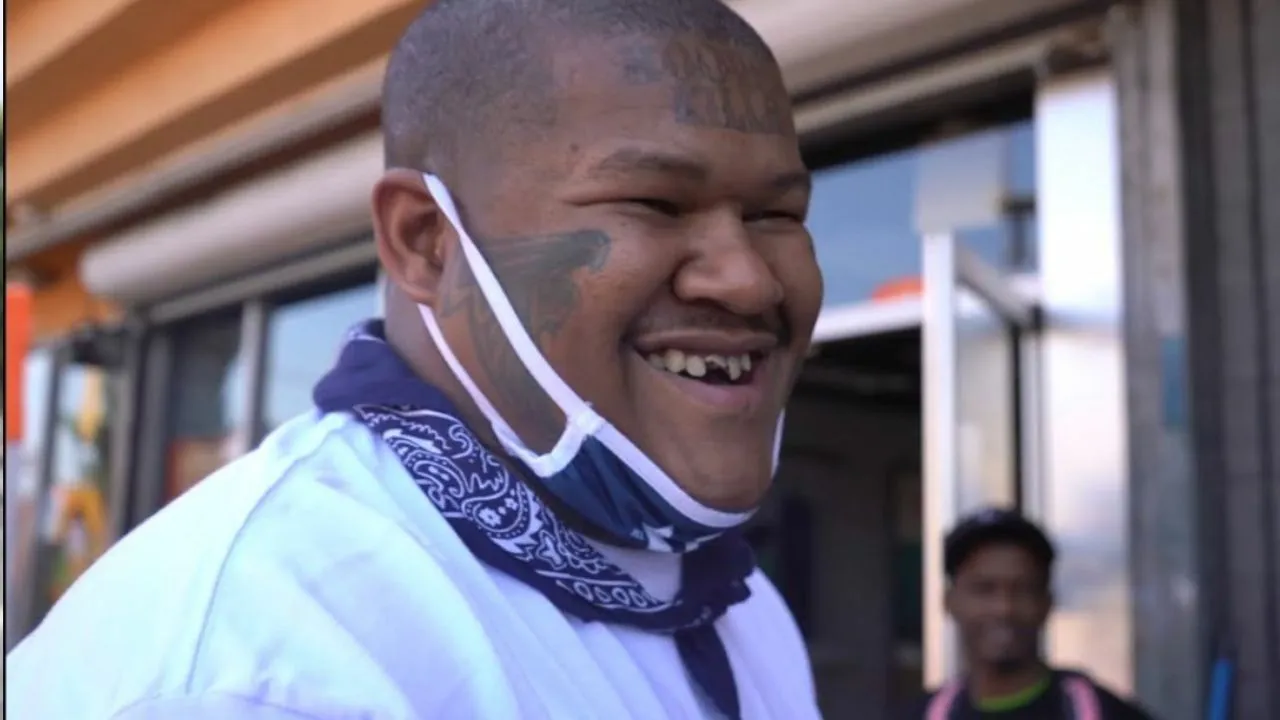 Early Personal Life
Trevor Hurd was born on 20 February 1993, in Los Angeles, California USA. While his mother, Crystal, is known, his father's identity remains undisclosed. Mac revealed that he spent a portion of his youth in Texas with his mother, where he attended high school, but didn't complete his studies.
Mac seldom discusses his father, who departed when he was very young, but has mentioned that his mom had a series of boyfriends while they were in Texas.
Several years after his father's departure, his mom purchase a house in an Ontario suburb, California, where Mac spent most of his childhood.
Education
Mac had to switch schools multiple times. Initially, he was a student at Newman Elementary School from the first to the third grade, but due to behavioral issues and truancy, he had to leave.
Subsequently, he had to go to a military boarding school that was located relatively far from his home, but he was expelled after only a year and two months.
Later, they relocated to Houston, Texas with his mother's boyfriend, known only as Mr. Gray. However, Crystal discovered that her boyfriend was romantically involved with a man, leading to their break-up. They then moved to Katy in Texas, where Mac then lived with his grandmother.
Seeking stability, they enrolled Mac at Alief Elsik High School, under the guidance of a family friend. It was there that he first learned about Houston's Rollin 60s gang through the previously mentioned family friend.
However, he falsely claimed to be a member of the Los Angeles Rollin 60s gang, which led to a severe beating when they discovered his lie.
In 2011, he switched to Fontana High School. Upon moving to Houston, he founded his own gang in 2012, initially known as "33 Chino Gator Crip," though he would go on to change the gang's name multiple times.
Career
He embarked on his rap career when he was 20 years old, driven by the desire for success. To enhance his prospects, he relocated to L.A. alongside his girlfriend. His initial aim was to join the street gang Acacia Compton, but his application wasn't accepted.
In 2013, he found his way into the Rolling 60's gang of South Central L.A. However, after a year, he faced disciplinary action from the gang, which led to the termination of his association with them. Following this, he moved to Las Vegas with his mother, only to return to Los Angeles after a year. When he was 23, he became a member of 55th Street, where he once again faced disciplinary measures from the gang, a video that was shared on various social media sites.
The following year, he encountered legal trouble when he was arrested for bicycle theft, resulting in a two-year prison sentence, but it was during his time behind bars that he began composing songs. Upon his release in 2020, he transitioned to creating humorous and diss track videos.
In 2017, one of his songs directed at the highly popular female rapper Cardi B also gained significant attention, and he was later given the opportunity to feature on Andrew Callaghan's Channel 5, further boosting his fan base.
Crip Mac's career in the music industry truly took flight in 2019; it was at this point that he began to share his rap videos on Instagram, chronicling his experiences on the streets, and how brutal things can be. He was also open and proud about his affiliation with the gang, rapidly gaining a massive following.
In 2020, his debut album, "Get Craccin'," proved both critically acclaimed and highly successful, propelling him into the spotlight as a prominent figure in hip-hop.
@CripMac pic.twitter.com/0BtEqkH1b0

— No Context Crip Mac (@NoContextCMac) January 3, 2022
The subsequent year witnessed the release of Crip Mac's second album, "55th Street", which managed to not only match the success of his debut but surpass it, further amplifying his fame. In addition to his musical pursuits, he also wanted to try out his luck in the world of reality TV, showing his face on shows such as "Love & Hip Hop: Hollywood" as well as "VH1's Love & Hip Hop: Miami". This exposure opened doors to a much wider audience, and so bolstered his career.
In 2022, the rapper unveiled his 3rd album entitled "Everything Gone 'C Alright." This was yet another resounding success that went on to solidify his status as one of L.A.'s most prominent rappers. In the same year, he also dropped a mixtape entitled "Opp Goblin."
While still in the early stages of his career, the rapper's already achieved remarkable success. His undeniable talent and genuine approach have positioned him as a formidable presence in the industry, and it's evident that he's poised to leave an indelible mark and attain even greater milestones in the future.
Interesting Facts
In mid-2022, Crip Mac found himself behind bars on charges related to alleged drug and weapon possession, leading to a period of incarceration, and resulted in several months spent in prison.
Upon his release, video clips emerged depicting a visibly excited Crip Mac as he joyfully reunited with his loved ones.
A notable incident that made headlines occurred when he was attacked, and a disturbing video with his bloodied face circulated on Facebook. This incident took place in February 2022 and was later revealed to be at the hands of his own gang. It was seen as a disciplinary action for actions that ran contrary to the gang's interests.
Following this event, Crip Mac appeared in "No Jumper", discussing the incident. According to him, he had to engage in a fight with 55 crips as part of his punishment, which resulted in severe injuries. He shared that matters had been resolved, and he now maintained a better relationship with his associates.
However, merely three weeks after the incident, Crip Mac found himself back in police custody, facing charges related to drug and weapon possession. Throughout the years, he's experienced multiple encounters with the legal system. His most recent arrest occurred in March 2022, and he was eventually released on 18 May 2023, after serving 14 months in jail.
Shortly after his release, Crip Mac participated in an extended podcast with No Jumper. In a YouTube video released on 22 June 2023, he candidly shared his experiences during his time in jail, shedding light not only on the fights but also on the parties and fun moments within the confines of the prison.
Several online sources have incorrectly attributed the real name "Bryaan Ross" to Crip Mac, but this information is inaccurate. In reality, "Bryaan" refers to another American rapper who goes by the name CJ Mac. Given that both artists incorporate "Mac" into their aliases, it's not uncommon for people to mistakenly assume they are the same individual.
Later Personal Life
Mac was romantically linked to a lady named Lupe, who also served as his manager. In May 2022, during a podcast episode with No Jumper, he talked about his intentions to marry Lupe. However, it appears that the couple has since parted ways.
As of now, it remains uncertain whether the rapper has entered a new relationship.
Physical Characteristics
Mac's exact weight and height seem to be a mystery. It's rumoured that he's six feet tall, but this hasn't been confirmed yet. He has dark hair and dark brown eyes.
Net Worth
It is estimated that Mac's net worth stands at close to $1 million, as of late 2023.