What is Jenna Wolfe doing now? Wiki Bio, Fox Sports, net worth, salary
• Jenna Wolfe is a journalist and personal trainer.
• She reached fame through her work for NBC, particularly on the show "Today".
• In 2017, she joined Fox Sports and became the host of the show "First Things First".
• She was born in Jamaica and is of Puerto Rican-American Jewish descent.
• She has a net worth of $2 million and is in a relationship with journalist Stephanie Gosk. They have two daughters.
Who is Jenna Wolfe?
Before we reveal to you what Jenna Wolfe is doing now, let's first say who she is. Jenna Wolfe is a journalist and personal trainer. She reached stardom through her work for NBC, particularly on the show "Today", serving as a correspondent and co-anchor, and the news anchor on the "Weekend Today", among many other accomplishments.
What is Jenna Wolfe Doing Now?
Well, Jenna left NBC in 2015 and for the next two years was more focused on her private matters rather than career, but re-emerged on the journalistic scene in 2017, when she was announced as the host of the show "First Things First" on FS1, having joined the Fox Sports network that same year. Her help on the show is former National Football League (NFL) wide receiver Cris Carter and Nick Wright.
Jenna Wolfe Wiki: Age, Childhood, and Education
Do you want to find out more about Jenna, from her childhood years to her recent events in personal life and career as well? If yes, then stay with us as we uncover the life and work of Jenna Wolfe.
Born as Jennifer Wolfeld on the 26th January 1974, in Kingston, Jamaica, she is the daughter of Puerto Rican Jew Bennet Wolfeld, and Sheila Greenfield, an American Jew. Although born in Jamaica, Jenna spent most of her childhood in Pétion-Ville, Haiti. Raised in a Jewish religious household, Jenna had her bat mitzvah while in Pétion-Ville, and would later move to the US with her parents. She went to SUNY Geneseo between 1992 and 1994, and then enrolled at Binghamton University, from which she obtained a Bachelor of Arts degree in French and English in 1996.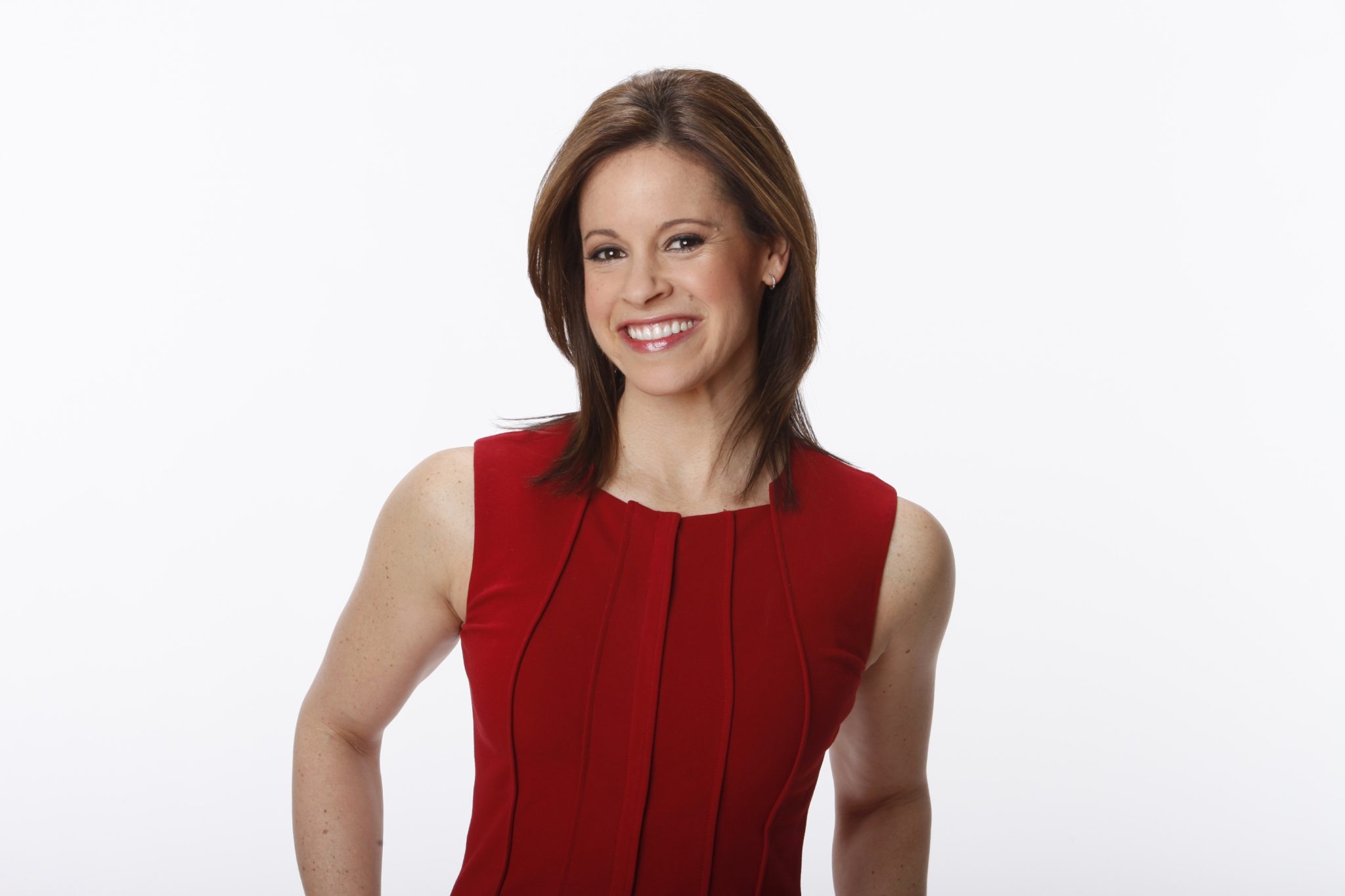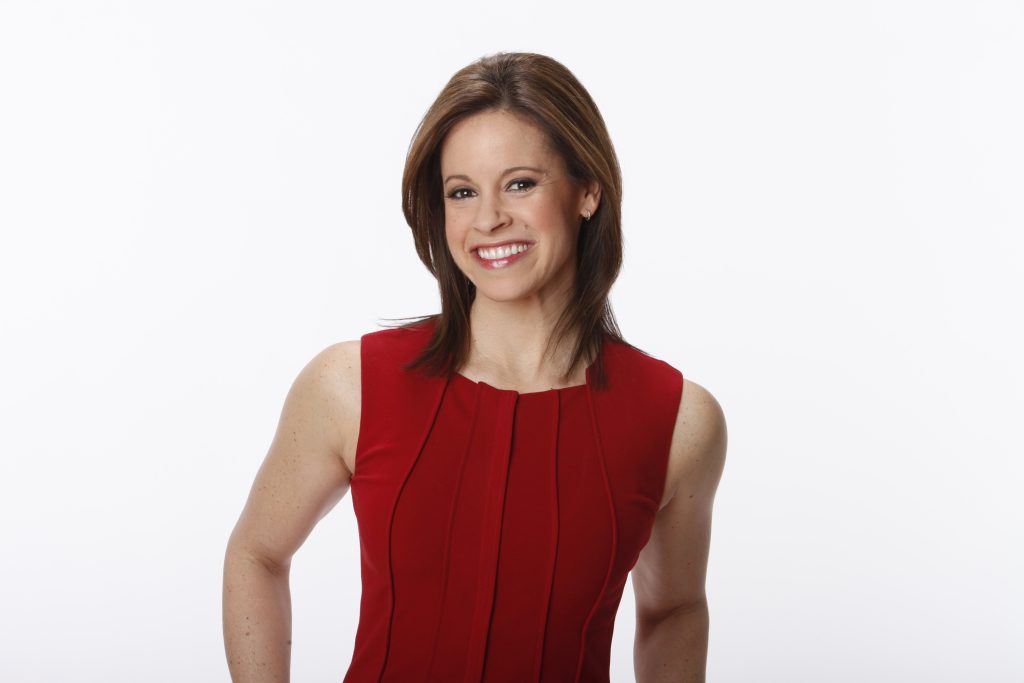 Career Beginnings
Jenna launched her journalistic career in 1996 when she joined Fox affiliate WICZ, headquartered in Binghamton, New York, assuming the position of a news and sports reporter, and in which she served until 1998 when she became a part of UHF, another Fox affiliate, but this time based in Rochester, New York. She was the weekend sports anchor, but this lasted only a year as she decided to leave the station and join WPHL, the WB affiliate, working out of Philadelphia, Pennsylvania as a sports anchor. She stayed in this capacity until 2002, when she changed network again, this time joining the MSG Network in New York as a sports reporter, while in 2004 she became a part of WABC, the ABC-owned station in New York as the weekend morning sports anchor and reporter.
Rise to Prominence
Gradually, Jenna was becoming more popular, and her hard work recognized, and in 2007 she was recruited by the NBC News, remaining at the station for the next eight years, working in various capacities, which made her quite popular. She started as a correspondent on the show "Today" and a national correspondent for the network in the whole, while she also served as a co-anchor on the "Weekend Today" edition of the popular show. In 2014 she became the lifestyle and fitness correspondent, but then in 2015 that she left the station, and went on a hiatus from television until 2017, when she joined Fox Sports.
Jenna Wolfe Net Worth
Since launching her career, Jenna has become a rather successful journalist, which has steadily contributed to her wealth. So, have you ever wondered how rich Jenna Wolfe is, as of early 2019? According to authoritative sources, it has been estimated that Wolfe's net worth is as high as $2 million, which will undoubtedly become higher, assuming she successfully continues her career.
Jenna Wolfe Personal Life, Lesbian, Marriage, Wife, Children
Jenna has been quite open when it comes to sharing details from her personal life; back in 2013 she came out as a lesbian, and announced that she was soon to become a mother with her fiancé Stephanie Gosk. Their first child, a daughter, Harper Estelle Wolfeld-Gosk, was born on the 21st August 2013, while their seeond daughter, Quinn Lily was born on the 4th February 2015 – both pregnancies were carried by Jenna as she underwent artificial insemination. Her partner, Stephanie is also a journalist and works for NBC News; she was born on the 17th April 1972 in Londonderry, New Hampshire.
Jenna Wolfe Internet Fame
Over the years, Jenna has become popular on social media platforms, especially Facebook and Twitter, though she also has an avid fan base on Instagram. Her official Facebook page has over 210,000 followers, with whom she has shared her most recent career endeavors, but also some details from her personal life. Jenna is also rather popular on Twitter, on which she has more than 170,000 followers, while on Instagram, Jenna is followed by more than 90,000 fans. She has often shared pictures of her daughters and her partner on Instagram, among many other posts.
So, if you aren't already a fan of this prominent journalist and TV personality, then this is a perfect opportunity for you to become one, just skip over to her official pages, and see what she is up to next, both personally and professionally.
Jenna Wolfe Height, Weight, and Body Measurements
Do you know how tall Jenna Wolfe is, and how much she weighs? Well, Jenna stands at 5ft 7ins, which is equal to 1.68m, while she weighs approximately 128lbs or 58kg. Her vital statistics are 37-26-36 inches, while she has dark brown hair and eyes of the same color.