What is Susan Walters doing Today? Her Age, Height, Spouse
From the dazzling world of daytime soap operas, there's one name that has consistently shone like a beacon of talent and grace: Susan Walters. The American actress and former model has graced screens with her memorable portrayals, leaving an enduring mark on the hearts of viewers worldwide.
Susan, known to soap opera fans as Lorna Forbes from the ABC hit "Loving", and as Diane Jenkins from the beloved CBS series "The Young and the Restless," is a true gem of the genre. Her undeniable appeal and mesmerizing performances have made her a beloved figure in the world of daytime drama.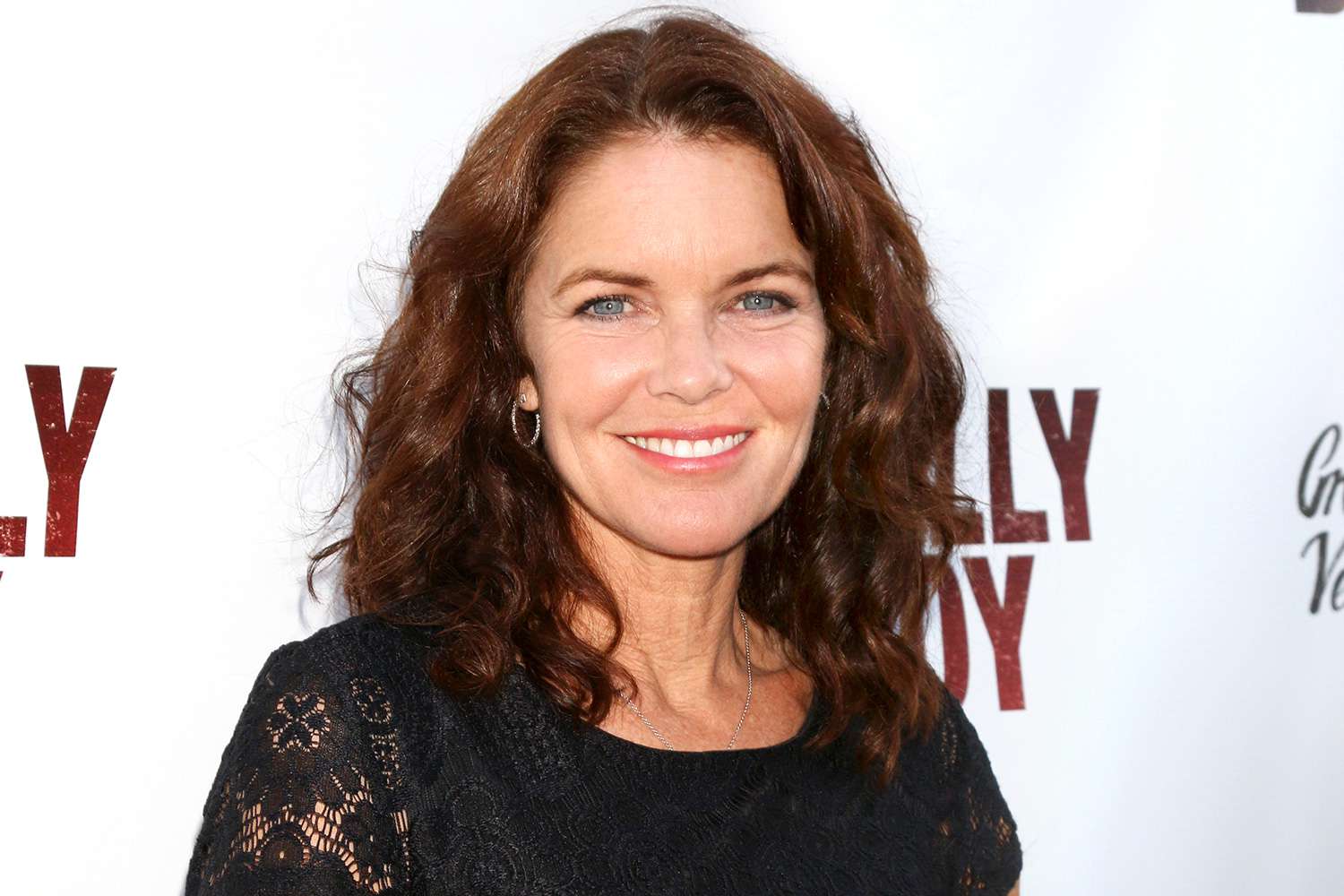 With a career that has spanned decades, Susan's talent and charisma has kept fans eagerly awaiting her every on-screen appearance. Whether she's stirring up drama in the fictional town of Genoa City as Diane Jenkins, or captivating audiences with her emotional depth as Lorna Forbes, Susan Walters brings authenticity and a touch of class to every role she takes on.
So what is Susan up to these days? Plus, who is she when the cameras aren't rolling? Let's find out.
Early Personal Life
Born on the 28th of September in 1963, in the vibrant city of Atlanta, Georgia, Susan grew up in a culturally diverse place. Hailing from a background rooted in American traditions, she proudly holds American nationality. Her faith, a cornerstone of her personal beliefs, is firmly anchored in Christianity.
Beyond the glitz and glamour of the red carpet, Susan has been surprisingly private about her personal life. She guards details of her family, leaving fans to wonder about her parents, and whether she shared her upbringing with any siblings.
She does share photos of her memories with her husband and grandchildren these days, but her history remains shrouded in mystery.
Education
Most of Susan's past is unknown, but it's a known fact that she attended Chamblee High School. It's unclear whether she studied further after matriculating, or completed any acting-related courses.
Career
Susan kicked off her TV career in the early 1980s, casting a spell on viewers that has endured to this day. She first graced our screens between June 1983 and late 1986, captivating hearts as the character Lorna Forbes Pirelli in the musical drama "Loving."
Susan then transitioned seamlessly to the big screen, making her silver screen debut in "Russkies," a 1987 film.
Susan's collaboration with legendary producer Aaron Spelling yielded a string of notable projects, including her involvement in the last season of "Hotel", that aired in 1987 and '88, and her portrayal of Priscilla Presley in "Elvis and Me", a mini-series that aired in 1988. She also graced the screen in "Nightingales" in 1988 and '89, and her portrayal of Tiffany Hart left a definite mark on "Melrose Place."
Throughout her career, Susan delivered a masterclass in versatility, showcasing her talent in a variety of roles. Notable highlights include her starring role in the TV series "Dear John" in 1990, her memorable guest appearances on "CSI: Miami," and her brief but impactful role in "Point Pleasant."
Among her diverse credits, Susan starred as Lee Gilrich in "Murder, She Wrote" in 1993. The actress also gained fame for the way she portrayed Mulva on the iconic show "Seinfeld," a role she took up once more in 1996.
Also in 1996, she took on the role of Anne Osborne, in the TV adaptation of "The Big Easy."
Eventually, her journey extended to the Disney channel, with a role in "Horse Sense" in 1999. Susan also showed up in its sequel two years later as Lee Gilrich in "Jumping Ship". Notably, in 2000. she snatched up the lead role in the TV drama series "The War Next Door" next to her husband
In 2001, Susan returned to her beloved character, Diane Jenkins, in the enduring musical drama series "The Young and the Restless," a role she claimed until 2004.
Susan shared the screen with her husband once more in 2009, this time in the TV series "Drop Dead Diva." In 2009, her impressive range led to a role in the massively popular "One Tree Hill" as Principal Rimkus. Next, from 2009 to 2012, she also landed the recurring role as Carol Lockwood in "The Vampire Diaries". The year 2012 also marked her return to "The Vampire Diaries," reprising her role as Carol Lockwood, while simultaneously gracing more shows: CBS TV's "Reckless," the CW's "Star-Crossed," and the MTV hit "Teen Wolf."
All About 'The Young and the Restless' Stars Susan Walters and Linden Ashby's Relationship https://t.co/ssl8tfXwJp

— People (@people) October 8, 2023
In 2015, she made an unforgettable mark in season 2, episode 7 of "How To Get Away With Murder."
In a grand return to her roots, Susan once again took up the mantle of Diane Jenkins, delighting fans with her reappearance in "The Young and the Restless," which transpired in the episode that aired on 23 March 2022.
Interesting Facts
1981 marked a remarkable chapter in Susan's life that deserves to be celebrated. During that pivotal year, the dazzling soon-to-be-actress achieved a significant milestone by being crowned Miss Teen All American.
However, when it comes to Susan's private life, the veil of secrecy remains tightly drawn. Her daily habits, personal hobbies, and other interests are a well-guarded enigma, leaving fans and admirers to wonder about the hidden facets of this remarkable star.
Later Personal Life
Susan and Linden Ashby share a love that has stood the test of time. This power couple has not only captured the hearts of fans, but also managed to keep the flame of their love burning bright for many years.
Susan and Linden's journey of love began in 1985, a year marked by destiny, as they both found themselves working on the set of the beloved soap opera, "Loving," in which they played cousins Lorna and Curtis, but little did they know that their connection would transcend the world of make-believe.
The spark between them was undeniable, and love blossomed rapidly. They started dating in October, and in a whirlwind romance, decided to tie the knot just six short months later. Their wedding day, 19 April 1986, was a testament to their unwavering commitment to one another, taking place at the Children's Chapel of St. Bartholomew's Church in New York City.
Intriguingly, their wedding was a true testament to their love, as they didn't have the luxury of time off from their busy acting careers. Susan and Linden made it happen swiftly, with Susan even running eight miles in Central Park on the morning of the big day. She used her expertise to do her own make-up, and her mother's, adding a personal touch to the occasion.
On their way to the venue, they serendipitously stumbled upon a horse-drawn carriage, which added an extra touch of magic to their special day.
Their love story only deepened as they welcomed their two beautiful daughters into the world. Frances Grace Ashby was the first born, on 6 June 1991, while Savannah Elizabeth Ashby joined the family on 21 November 1992.
In addition to their roles as parents, Susan and Linden have embraced the joys of grandparenthood, with their daughter Grace's daughter, Nora Frances, enriching their lives with her arrival in 2022.
As their daughters have grown, the couple has built a bustling family life in the vibrant city of Los Angeles. One shared passion that brings the family together is their love of cycling. Susan's Instagram is a testament to their adventures on two wheels, as they explore the country and revel in the beauty of nature as a family. Even baby Nora has her own stationary bike, ensuring that the love for cycling is passed down through the generations.
Additionally, Linden's love for surfing and golfing adds a touch of adventure to their lives. The couple's enduring love and the close-knit family they've built is a reminder that amidst the glitz and glamour of Hollywood, true love and family remain the most cherished treasures in life.
Linden was born on 23 May 1960. Not only did he portray Brett Cooper in the last two seasons of Fox's "Melrose Place" and Sheriff Noah Stilinski in all of "Teen Wolf" seasons, but he also portrayed Johnny Cage in "Mortal Kombat."
Physical Characteristics
Susan is of average height for a woman, standing 5ft 6ins (169cms) and weighing roughly 120lbs (54kgs). She has bright blue eyes and long brown hair that is starting to grey.
Net Worth
It's estimated that Susan's net worth is about $4 million as of late 2023. This comes as no surprise given her long and successful acting career.