What Tanner Fox is posting these days? His Bio: Net Worth, Sister, Height, Girlfriend, Dating
• Tanner Fox is a 19-year-old YouTuber and Social Media Star.
• His parents divorced when he was nine and he was educated at home after being expelled from school.
• He started his career at age 12 and has a variety of content on his channel.
• He has a net worth of $3 million and had a relationship with Taylor Alesia.
• He has 8.5 million YouTube subscribers and 4 million Instagram followers.
Who is Tanner Fox?
Tanner Fox was born on the 22 December 1999, in San Diego, California US, and is a world-wide famous YouTube and Social Media Star who started his career by posting his hover board and scooter tricks videos online when he was just a 12 years old boy. In the same year he also established the channel MT Films, which soon became one of the quickest growing and most popular YouTube channel around the world. Today this 19 years old influencer is one of the most popular Internet personalities among young people.
Tanner Fox Bio: Parents, Siblings and Education
Tanner's mother is Ronda and his father name is Billy, and he has an older sister named Lindsay.  Kirby, his dog, is also an important member of his family, and he even has his own Instagram profile. Tanner often refers to the fact that his spirit comes from his mom because she was always doing a lot of different activities and outdoor fun with him during his childhood. For example, he has been skateboarding since he was two years old. His parents divorced when he was nine. After completing elementary school, Tanner was enrolled in the private catholic Sacred Heart School in San Diego, from where he was expelled because of shooting inappropriate videos of his classmates during classes. After that, his parents decided to educate him from home.
Internet Career
Tanner is now one of the biggest names in the social media environment, who gained a lot of popularity in a short time, thanks to his freestyle scooter riding. Tanner started off his career in September 2011, when he posted his first video of his hobby on YouTube. Fox enjoyed filming his activities and started sharing his work online on the MT Films channel that quickly became viral, collecting a lot of subscribers and followers, so he decided to change the channel name, and make his own brand by calling it, "Tanner Fox." Most of his videos are about skateboarding and scooter rides including flairs which are his favorite scooter trick. Tanner Fox's channel does not only contain stunt videos, but also has prank, skateboarding, skydiving and challenge videos, and this is a key to his success. Having such a big variety of content sustains his popularity, and people are visiting his channel again and again, but at the same time, he is getting a lot of new subscribers who are interested in his subjects.
He also performs demo rides for his followers from time to time. One of the best examples features Harry Main in a YouTube video called "BMX vs. SCOOTER", which is one of the most viewed videos of Fox. Next to Harry Main, some other popular personalities with whom he has worked are Jake Angeles, Carson Lueders, Justin Stuart, Casey Neistat and Roman Atwood.
Besides his vlogs, Tanner now has a clothing and merchandise brand named "Tfox" which helps him to grow his net worth a lot. The brand has a huge collection of clothing, hats, pop sockets, hoodies, t-shirts and other accessories, which he is selling it online.
Passion for Cars, and an Accident
When he got his driving permit at the age of 16, he bought his first car. Tanner was still not able to pay for this vehicle by himself, so he paid half of the value while his parents paid the other half. Some months later he got his first Nissan GTR which he sold within a couple of months, and replaced it with the latest mode; he uploaded several videos with cars the subject on his YouTube channel. Unfortunately, on the 21st November 2016, he had a serious car accident, breaking his leg and damaging his lung, luckily not that serious health issues. The  next year he surprised his mother by buying her the car that she had always dreamed of, a BMW.
Net Worth of Young Youtuber
19 year-old Tanner has gained huge success at such a young age; his net worth is estimated authoritatively at more than $3 million, primarily income from his YouTube channel. He also makes a serious amount of money from online advertisements, as much as selling the products with his own brand name. This talented young boy also gains a not inconsiderable income from sponsorship, from brands including Lucky Scooters, Root Industries and The Grind Shop.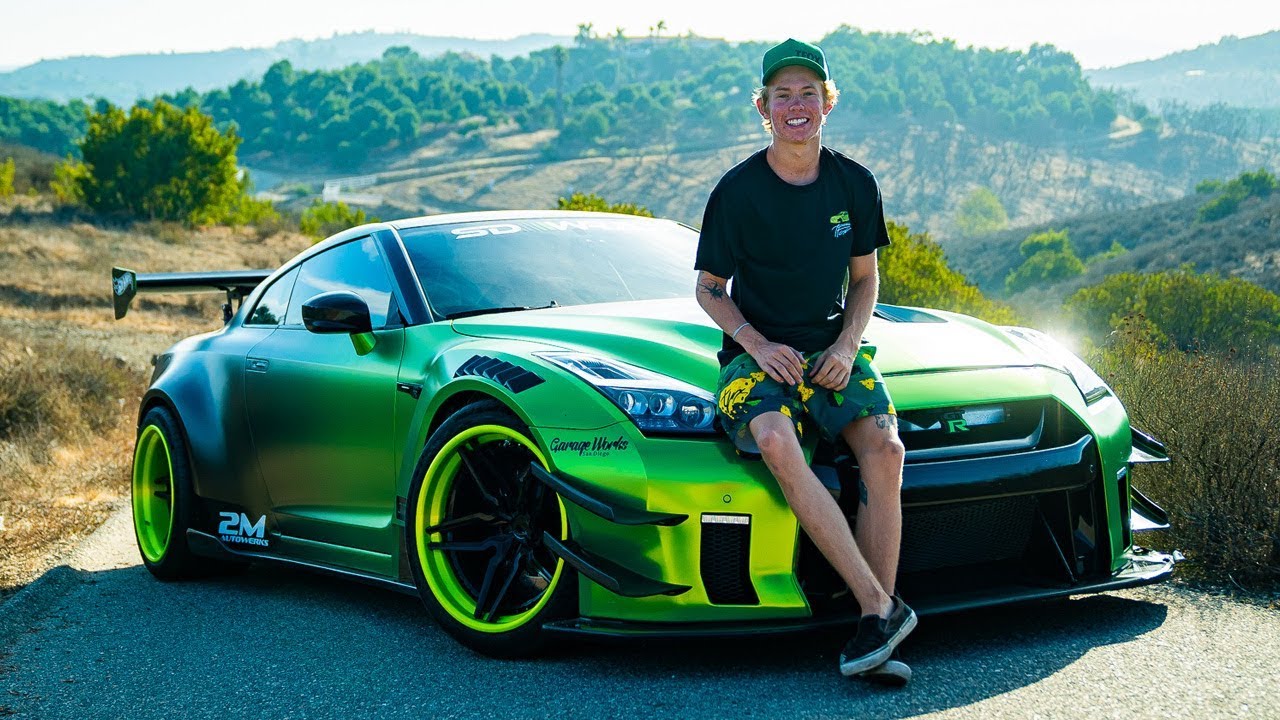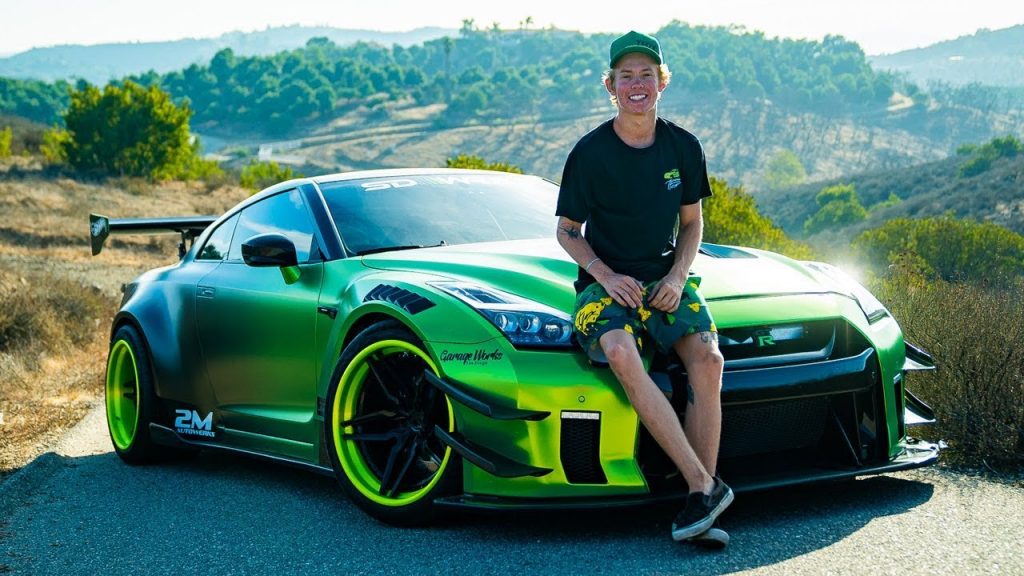 Dating with another Internet star-Taylor Alesia
Considering his age, Tanner can't yet have a rich personal life, but one of the spots in his biography is certainly dating with three years older Taylor Alesia, also a well know Internet influencer. The couple met on Instagram, chatting for some time before starting to date in early 2017. They were caught kissing in Disney Land, and from that moment they announced their relationship. At the end of the year there were a lot of rumors that the couple weren't together anymore, but they soon revealed it as fake news, shutting the rumors after sharing a kissing video. Together, they uploaded a large number of videos on their channels.  However, it seems that in April 2018, the pair decided to split, but they waited to publish that news, with Tanner making a video in May 2018 revealing the break up. Alesia concurrently uploaded a video, and cleared everything about this subject.
Tanner Fox Body Measurements, Height, Style
This 5ft 6in (167.5cm) tall and 132lbs (60kg) weight influencer is well known as somebody who changes his hair style often, and dictates new trends between his subscribers and young skaters. Having an urban way of clothing, he is the best model for his own clothing brand.
Track day Issa good day!!! pic.twitter.com/galyDkbLlN

— Tanner Fox (@tannerfox) March 21, 2019
Internet Popularity
Considering the fact that this young blogger has more than 8.5 million subscribers on his YouTube channel, and more than four million on Instagram, it is easy to say that this boy knows how to make a real business, but he is still enjoying his job. As he is says on his channel: "I have a passion for making videos, and have blast doing so!"