Where is Jan Smithers today? Wiki Bio, ex James Brolin, daughter, dead
• Jan Smithers was born Karin Jan Smithers in North Hollywood, Los Angeles in 1949.
• She is best known for her 13 year acting career, including roles in movies such as "Where the Lilies Bloom" and TV shows including "WKRP in Cincinnati".
• She has two ex-husbands, James Brolin and Kipp Whitman, and one daughter, Molly.
• She currently lives in Ojai, California and her net worth is estimated to be over $6 million.
• Jan has been to India several times, is an advocate of solar energy, and is a bit old-fashioned, lacking Twitter and Instagram accounts.
Who is Jan Smithers?
Born Karin Jan Smithers in North Hollywood, Los Angeles, California USA on 3 July 1949 under the zodiac sign of Cancer, Jan is best known for her acting career. Jan had three sisters (the eldest of them died in a car accident at 21), her father worked as an attorney while her mother was a homemaker. She attended and matriculated from the William Howard Taft Charter High School, and then the Chouinard Art Institute in Los Angeles, but quit because she wanted to pursue her acting career.
Career
Her first public appearance was when she was a 16 year-old teenager, featuring on the cover page of "Newsweek" magazine in 1966, wearing a yellow sweater and seated on a motorbike with her friend in the picture. Her acting career lasted for about 13 years. Her first appearance was in "Where the Lilies Bloom" in 1974, an adaptation of the novel with the same name by Bill and Vera Cleaver, which tells the story of the Luther family who are poor sharecroppers living in North Carolina. Jan played a role of Devola who was the eldest daughter in the family. After their father dies, they do their best to try and live without him and hide his death in order to save their money. It got a 7.3/10 rating on IMDB, which is quite good.
The same year she was cast in the movie "When the North Wind Blows", but which wasn't as successful, then in the 1975 movie "Trick or Treat" which was never finished due to the breakup of the producing partnership of David Puttnam and Sandy Lieberson.
She also starred in 1978 movie "Our Winning Season", "The Love Tapes" in 1980, and "Mr. Nice Guy" in 1987. Out of all the movies which she had starred in, "Where the Lilies Bloom" is thought to be her best. She also appeared in a several TV shows, usually guesting in an episode or two. The exception was her role in "WKRP in Cincinnati", as she starred in a 86 episodes from 1978 to 1982. Some of the other series in which she acted include "Love Story", "Starsky and Hutch", "The Fall Guy", "Legmen", "Cover Up", and her last appearance on TV – "Hotel" in 1986.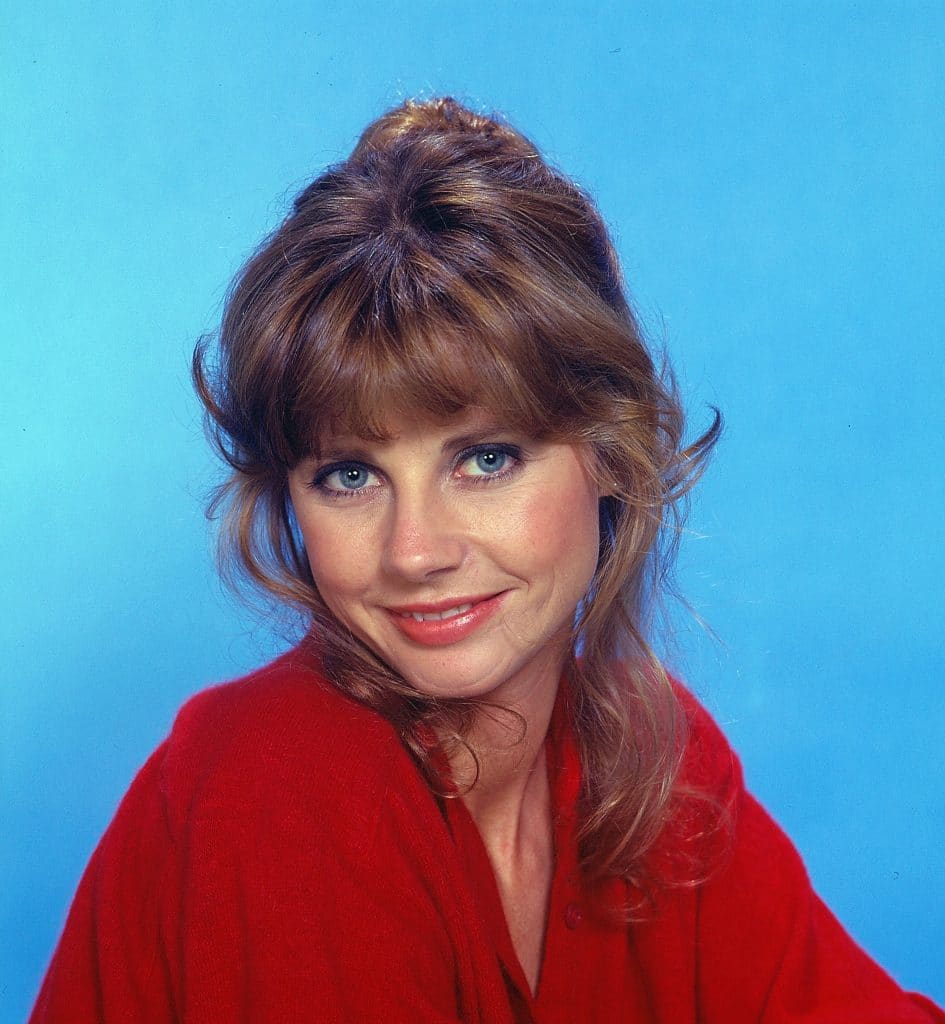 Personal life
Jan's first husband was Kipp Whitman who she married in 1971, but they divorced in 1972. She married her second husband – actor James Brolin – in 1986, but they eventually divorced in 1995. James already had two children from his first marriage, and he now he has one more from this marriage with Jan – a girl named Molly.  There are rumors that Jan met someone and has been living with him since 1998, but it is not confirmed. She lived in Nova Scotia, Canada. but moved to Ojai in California where she continues to reside.
Appearance and net worth
Jan has long blonde hair and blue eyes, and is about 5ft 7ins (1.70m) tall and weighs around 121lbs (55kg). Her current net worth is rather indeterminate since she retired from acting, but authoritative sources estimate that as of 2019 it's over $6 million, although there is no information regarding her current income.
Trivia
While she was in high school, she hit a telephone pole with her car while trying to avoid hitting another car. She still has a scar on her cheek from that incident. 'People don't even know I'm an actor! If I ever let them know, they're so surprised. I'm very private about my personal life", she said during an interview in 2016. She acted in commercials while finishing her last two years of high school.
Jan first went to India once in 2002, witnessing some hardships and thinking how she could help. She kept returning for the next 16 years, and has learned how to meditate there. 'The answer to peace in the universe is love.' – Jan Smithers Jan stands for the things she believes in – she is against nukes and nuclear energy, and speaks for solar energy. She was once invited to Washington where she spoke to a subcommittee. She was very shy when she was a teen, and was in love with art. She wrote "Hotel" and "Comedy Factory" on her own. Even though she loved acting, she decided to leave it all behind once she gave birth to Molly. She thought how Molly was everything she really needed. Jan is 69 years-old now and a bit old-fashioned – you can guess for yourself that she does not have a Twitter nor an Instagram account.