Where is Tonya Harding Now? Wiki: Net Worth, Spouse, Mother LaVona Fay Golden, Story, Skating, Wedding
• Tonya Harding was born in Portland, Oregon, USA in 1970.
• She started skating at the age of three and dropped out of school at age sixteen to pursue the sport.
• She was the first American to perform a triple axel in a World Championship competition.
• In 1994, she was involved in a scandal regarding an attack on fellow skater Nancy Kerrigan.
• She has since collaborated on a memoir, appeared on Dancing with the Stars, and currently works as a gardener and has an estimated net worth of $50,000.
Tonya Harding Biography
There is a very low probability that you haven't heard the name Tonya Harding, because her notoriety precedes her even after all these years. Tonya Maxine Harding was born under the star sign of Scorpio on 12th November 1970, in Portland, Oregon USA. Her. Her mother, La Vona "Sandy" Golden worked as a waitress while Tonya's father, Al was employed in a local factory. With a working-class background, no one could predict the levels of fame little Tonya could reach. However, during the 1990s, she was involved in one of the biggest scandals in sports history. If you would like to discover more about Tonya's story, read our guide below.
Childhood years
Allegedly, Tonya's childhood was not a happy, as her mother abused the little girl. According to eyewitnesses, LaVona was physically punishing her daughter during Tonya's training sessions or skating competitions. Tonya started skating at a very young age – she went out onto the ice for the first time when she was only three years old! By the age of 16 she decided to drop out of school and dedicate her full attention to skating. Her childhood years were filled with endless training sessions, but Tonya admits that this sport was all she had and that she was deeply in love with skating.
The start of her pro skating career
All of Tonya's hard work had to be recognized somehow, and she soon started reaping the rewards. For instance, in 1991 she became the first American in history to perform a triple axel in a World Championship competition, receiving a silver medal for that particular performance. Her muscular body and powerful legs propelled her easily into the air, and she was also fearless and determined to always try out new things. In 1992 Tonya made it to the national team once again, and she went to the Olympics in Albertville, narrowly missing out on a medal since she finished fourth. Her athleticism was becoming famous, but her image did not quite fit into the standard portrayal of ice skaters who were often seen as the beautiful girls next door.
? #AcademyAmbition #ITonya takes a sympathetic look at #TonyaHarding's life w/out glossing over the unpleasant parts of her personality; trying to understand what led her to behave that way in the first place.https://t.co/FB1KFsoP7y

— Film Inquiry @ Cannes (@FilmInquiry) November 11, 2018
Rivalry with Nancy Kerrigan
Unlike Tonya, Nancy Kerrigan was a typical American sweetheart. She had the looks, the smile, the charm of a princess, and was a hell of a skater, and a regular member of the US Olympics team. The media played a big role in creating a rivalry between Tonya and Nancy, and things escalated in 1994, just before the Winter Olympics in Norway.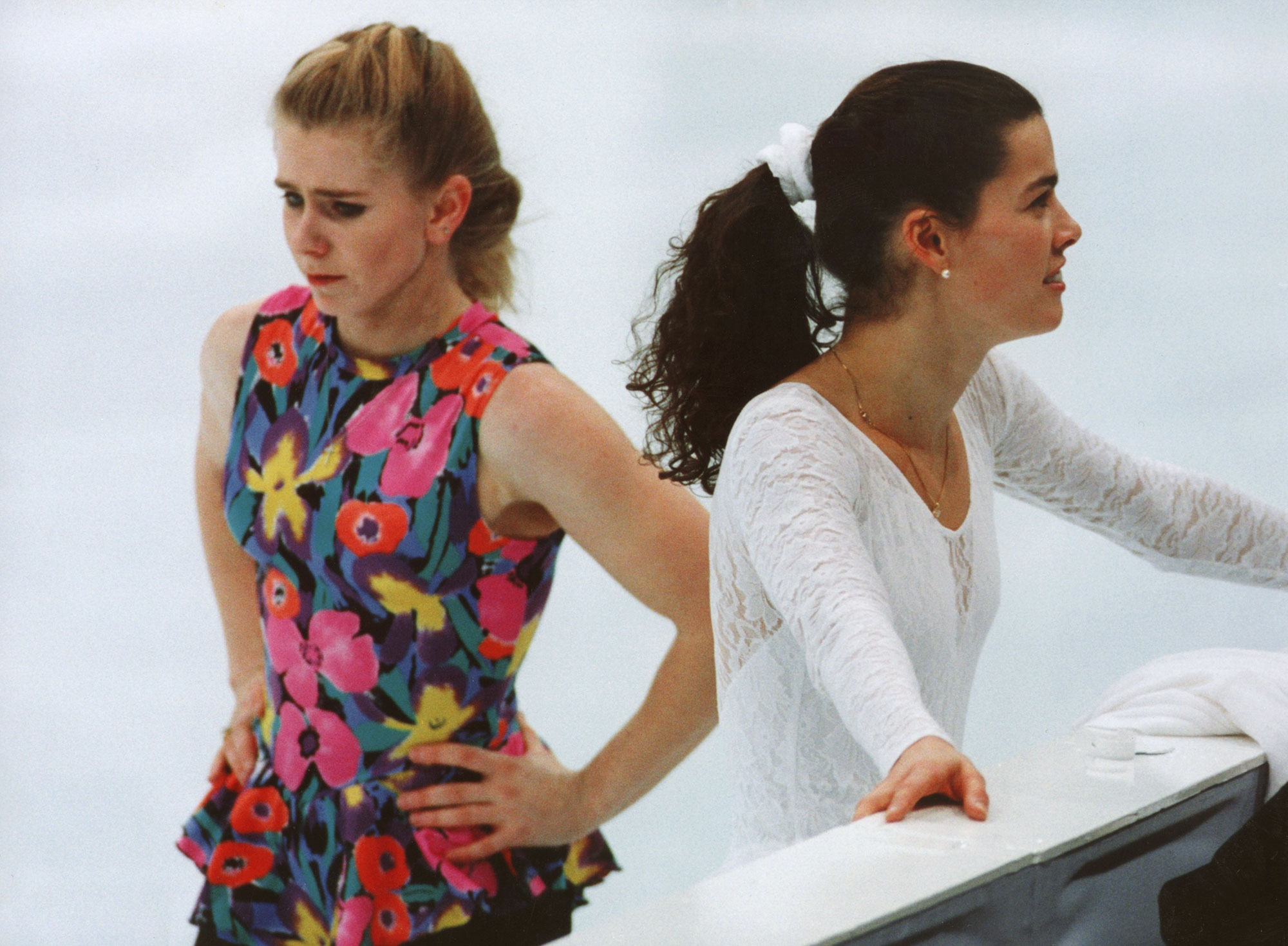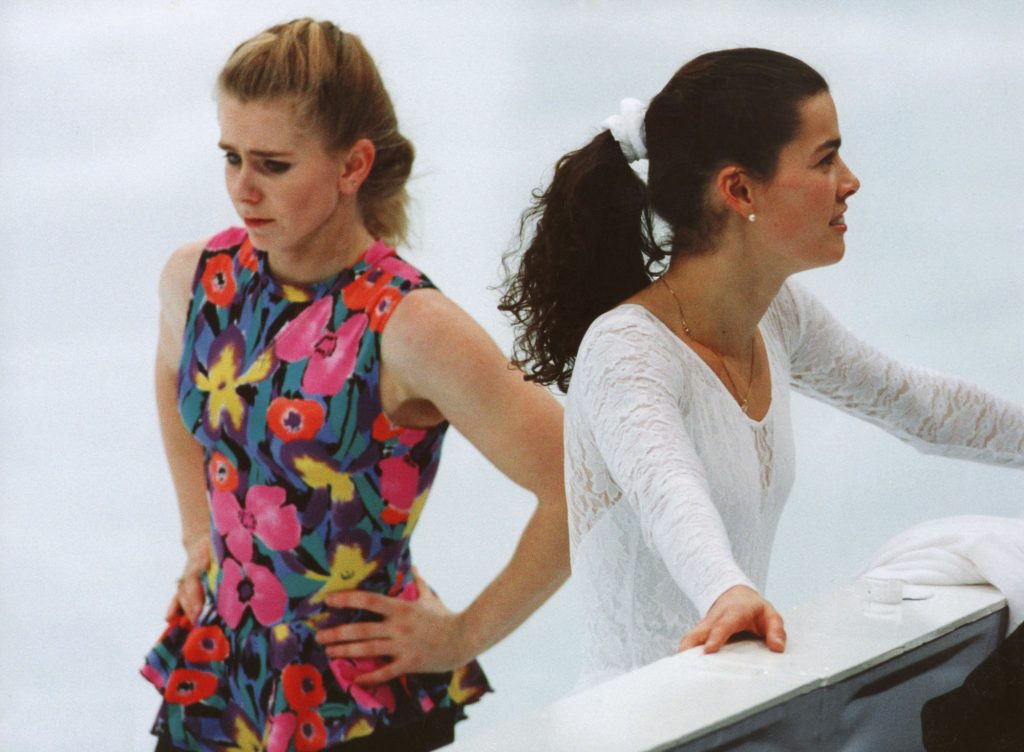 The incident which would live on to inspire a novel, a blockbuster movie, an opera, a "Seinfeld" episode, and was even mentioned by Barack Obama in his speech back in 2007 took place on January 6 in Detroit. As she was leaving the ice after finishing her training session, an attacker approached Nancy and battered her knee. Immediately after the violent incident, the media went into a frenzy, especially after it was discovered that the attacker, Shane Stant was connected to Tonya Harding. In the ensuing drama, Tonya was expelled from the national team, never again went into the Olympics, and was sentenced to three years probation.
The movie "I, Tonya"
In 2017, Craig Gillespie directed a highly successful biopic called "I, Tonya", which depicted the incident with Nancy and the entire life of Tonya Harding. Despite it being a black comedy, the movie managed to capture the essence of Tonya's personality, played by the gorgeous Australian actress, Margot Robbie Tonya in a sympathetic light, and Tonya's mother LaVona was marvelously played by Alisson Janney, who won an Oscar for the best performance by an actress in a supporting role; the movie received numerous other nominations for high-profile awards.
Is Tonya married?
Tonya has married three times, thirdly to Joseph Jens Price since 2010, and in 2011 their son Gordon was born. Tonya was briefly married to Michael Smith, between 1995 and 1996, however, Tonya's most famous marriage lasted for three years, from 1990 to 1993, to Jeff Gillooly. His character was a part of the movie "I, Tonya", because Jeff was one of the masterminds of the plan to injure Nancy and prevent her from going to the Olympics. Such was his notoriety that Gillooly was forced to change his name, and he nowadays goes by the name of Jeff Stone.
Tonya's current net worth
After the incident in 1994, Tonya was officially and permanently barred from all forms of ice- skating competitions; in other words, she could no longer be a skater or a coach. Of course, such a decision left her without a main source of income. Over the years, she tried all sorts of things which could bring her some money, and even had a brief boxing career. In 2008, she collaborated on a memoir called "The Tonya Tapes". Lately, she was invited to the show "Dancing with the Stars", and this should bring some money her way. According to authoritative sources, Tonya's current net worth is estimated at around $50,000. She resides in Washington State, and regularly works as a gardener, leading a relatively quiet life.