Where was Manu Raju (CNN) born? Wiki, wife, height, salary, net worth
• Manu Raju is an American journalist and political analyst working for CNN, covering the US Congress and campaign politics.
• He has interviewed some of the most powerful political figures in the US, and won numerous journalism awards.
• He has a degree in business administration from the University of Wisconsin-Madison and has worked for multiple Washington D.C. news outlets.
• In 2016 he was CNN's lead correspondent covering Sen. Marco Rubio's presidential campaign, and has been honored with the Merriman Smith Memorial Award and Folio Eddie Award.
• Raju is married to Archana Mehta and they have twins, and he is active on social networks such as Twitter and Instagram.
Who is Manu Raju?
Manu Raju is an American journalist and political analyst, best known for his work as the Senior Congressional Correspondent at CNN, covering the US Congress and campaign politics. He is also an experienced reporter who worked for Politico as a senior Capitol Hill correspondent, and for other Washington D.C. news outlets as well. Raju has interviewed some of the most powerful political figures in the US, including the former Senate Minority Leader Harry Reid, Sen. John McCain, and Sen. Marco Rubio, winning numerous journalism awards in the process.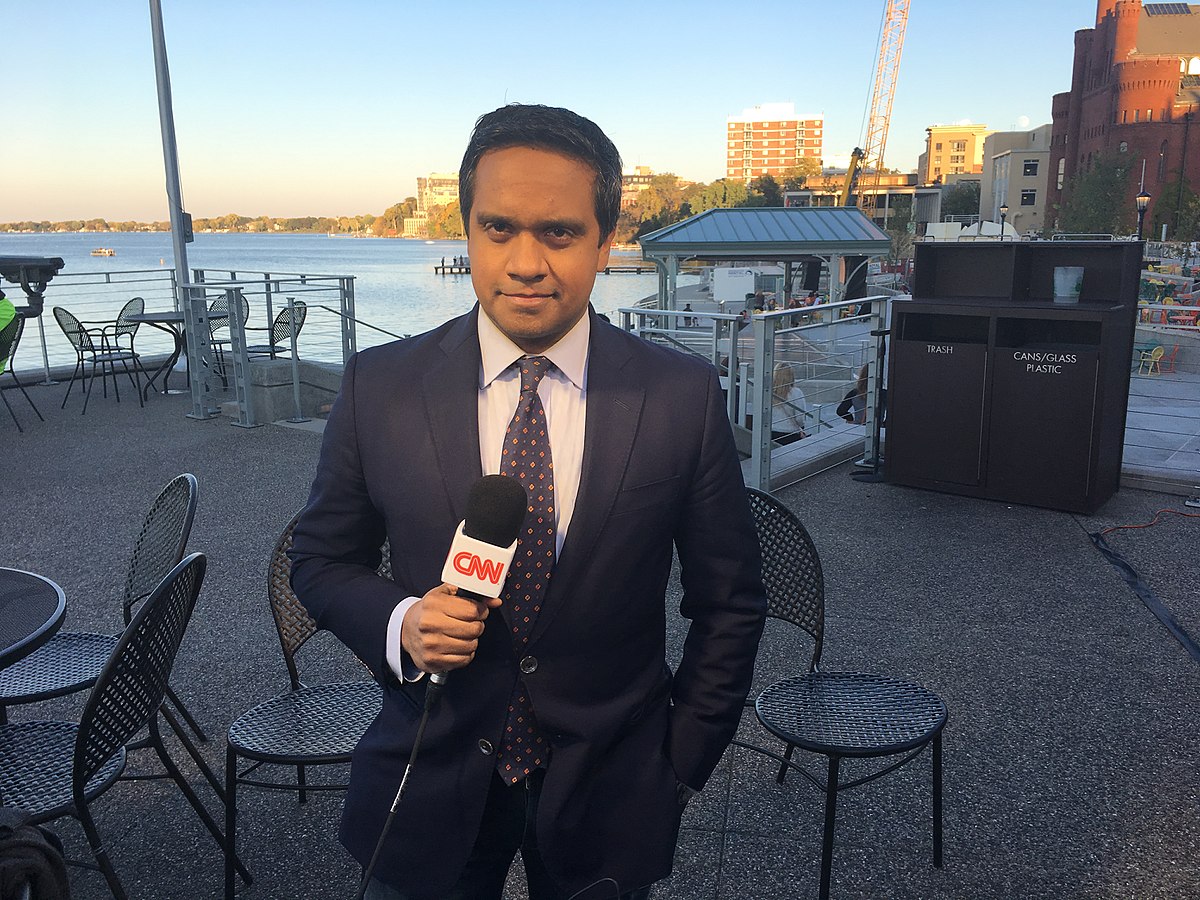 So, do you want to find out more about the life and work of Manu Raju, from his early childhood to date, including his personal life? If yes, then stay with us for the length of the article as we bring you closer to this political journalist.
Manu Raju Wiki: Where Was Manu Raju Born? Early Life, Parents, and Education
Manu Raju was born on the 9 February 1980 in Downers Grove, Illinois USA; he is a son of Vidya Raju and Tonse N. K. Raju, both doctors who immigrated from Karnataka, India in the 1970s, and worked at the National Institutes of Health. Tonse, his father, is a neonatologist who worked as a professor of pediatrics at the University of Illinois at Chicago. Manu's grandfather, Gopalakrishna Adiga, was a famous poet from South India who wrote in the Kannada language. Manu's brother, Sharat, is a director and writer, known for creating documentaries and films concerning the lives of immigrants in American society. Manu went to the Hinsdale South High School in Illinois, and matriculated in 1998, then attended the University of Wisconsin–Madison, graduating in 2002 with a degree in business administration. During his time at the, Manu was the sports director for the student newspaper called The Badger Herald.
Career Beginnings and CNN
Manu Raju didn't wait for too long to start his career in journalism, as soon after graduating he began working on the assignment desk at NBC-15 in Madison, Wisconsin, but moved to Washington D.C. later that year. In the Mecca of politics and political journalism, Raju quickly landed a job as the environmental policy reporter for the Inside Washington Publishers, and then worked for Congressional Quarterly, The Hill newspaper, and Politico, where Manu reported for seven years before eventually joining CNN in September 2015.
CNN
Raju gained a reputation for uncovering stories related to politicians and what they are doing behind the scenes, and in 2016 was the CNN's lead correspondent covering Sen. Marco Rubio's presidential campaign. Additionally, Manu covered the GOP establishment's struggle with Donald Trump, while in 2017 he featured on the cover of India Abroad newspaper, which called him the "King of the Hill" for his reporting on key political figures in the US and on Capitol Hill.
Controversies
Manu broke a major news story in January 2017, when he revealed details about a stock trade that raised legal and ethical questions for President Donald Trump's Health and Human Services nominee Tom Price. Although the fact-checkers found Raju's story to be quite accurate, the Trump administration requested a retraction. The retraction didn't take place but CNN had to retract Raju's and Jeremy Herb's exclusive report concerning Donald Trump Jr and his access to hacked documents from WikiLeaks, as the story turned out to be incorrect. Even though Julian Assange and Donald Trump criticized him, CNN decided not to take disciplinary action as Raju followed all the standards and processes in making a fair mistake.
Awards and Honors
In 2012, Raju won the prestigious Merriman Smith Memorial Award for presidential reporting under deadline pressure, for coverage of the 2011 debt ceiling crisis as a part of a team of four reporters. Three years later, Manu received first prize from the Society of Professional Journalists in D.C. for covering the mid-term elections in 2014, and also won the Folio Eddie Award for a feature profile on Senator Elizabeth Warren. Raju was then honored with the 2016 Joan Shorenstein Barone Award for excellence in Washington-based reporting of political and Congressional affairs, for his coverage of Congress and campaign politics.
Cornyn on why he's not concerned about Trump role in hush-money scheme. "There's been investigations by the special counsel and others, and if there's any evidence of crimes, I'm sure he will find evidence of that." He said Democrats are 'worried" that Mueller will find "nothing" pic.twitter.com/UteQl5Xi5w

— Manu Raju (@mkraju) March 5, 2019
Manu Raju Net Worth
Thanks to his reputation as a senior Congressional reporter for CNN, and more than 15 years in political journalism, Manu Raju is earning around $100,000 per year, and his net worth is estimated at over $3 million as of early 2019, which is quite decent, don't you agree? Undoubtedly, his wealth will increase in the upcoming years, assuming that he successfully continues his career.
Wife, Personal Life, and Social Networks
Manu Raju seems to have achieved the same success with his personal life as well, as he is married to a reputedly beautiful woman named Archana Mehta – she says that her husband is the best reporter in the world. Going through their tweets and pictures in social media, it is evident that they love each other. Archana Mehta is an entrepreneur with a company named the AM Strategies. The couple has twins, a boy, and a girl born in 2015. Raju is active on social networks such as Facebook, Twitter, and Instagram, having almost 250,000 followers on Twitter and 2,300 on Instagram.