Who is Adrienne Elrod married to? Wiki Bio, husband, height, age, wealth
• Adrienne Elrod has a strong political background and is the daughter of two successful attorneys
• She has been a part of several successful political campaigns, including being the Vice President of Communications for David Brock's "Correct the Record" political action committee.
• She is an avid fan of skiing, cycling, and Soul Cycle
• She has an estimated net worth of over $1 million
• Her height is unknown, but she is a bit taller than Hillary Clinton who is 5ft 5ins (1.65m)
An experienced strategist and an hereditary political personality, Adrienne Elrod has gone a long way in her career, being led by her passionate attitude to everything she's been doing so far. We're here to sum up all her successes and achievements to make it clear how she's got to where she is now, both in her career and personal life.
Early life, family, education
Adrienne Elrod was born on 25 June 1976, in Siloam Springs, Arkansas USA. Her father's name is John Elrod; he and his wife Georgia, Adrienne's mother, were the reason of Adrienne's strong interest for politics. John R. Elrod was a son of a State Senator with 30 years of successful working experience, and his path in life was apparently determined from childhood. He became an attorney, and met Bill Clinton when they were teenagers, and they have been friends ever since. John R. Elrod is now a partner of "Conner & Winters, LLP", a law firm in Fayetteville, Arkansas. He has more than 40 years of successful experience in dispute resolutions and litigation in federal and state courts, both in Oklahoma and Arkansas. John R. Elrod has been listed in The Best Lawyers in America (Commercial Litigation) from 2010 to present.
Adrienne's mother, whose name is Georgia Harris Elrod, by an amazing coincidence met Hillary Clinton when the latter was also an attorney in Arkansas; for a long time, Georgia was the only female attorney in Benton County. Over the years her practice has tended to concentrate in the areas of domestic relations, wills, trusts and real estate. Being a daughter of politics-oriented parents, Adrienne understood she wanted to go the same way when she was only five years old. She attended Siloam Springs High School in Arkansas from 1990, and matriculated it in 1994. When she was 16, she wanted to participate in Bill Clinton's Presidential Campaign in 1992, but she was too young for that and had to wait for a few more years. Then in 1996 she managed to intern at the White House for two years, and when she finally graduated from college in 1998, she got a job at the White House. Having a BA in journalism from the Texas Christian University in Fort Worth, Texas, Adrienne became the White House Executive Assistant, starting her prosperous political career.
Career
It took Adrienne five years to prove she was a responsible and devoted worker, and to get an significant promotion to the position of the Communications Director for Congressman Mike Ross in October 2003. In 2004 she reconciled a temporary leave of absence to participate in the re-election campaign of Congressman Nick Lampson as Campaign Manager, but Adrienne couldn't win that campaign for Lampson, as they were defeated by Ted Poe's team, losing 56%-43%. Adrienne had to get back to Mike Ross and worked for him until May, 2005.
For almost two years she held the position of the Regional Press Secretary in the Democratic Congressional Campaign Committee from May 2006. From January to December 2007. she became the Deputy Chief of Staff for a Congress member, at the same time working on several posts in Hillary Clinton's Presidential campaign (November 2007 to June 2008), then worked as the Chief of Staff for US House of Representative for almost five years.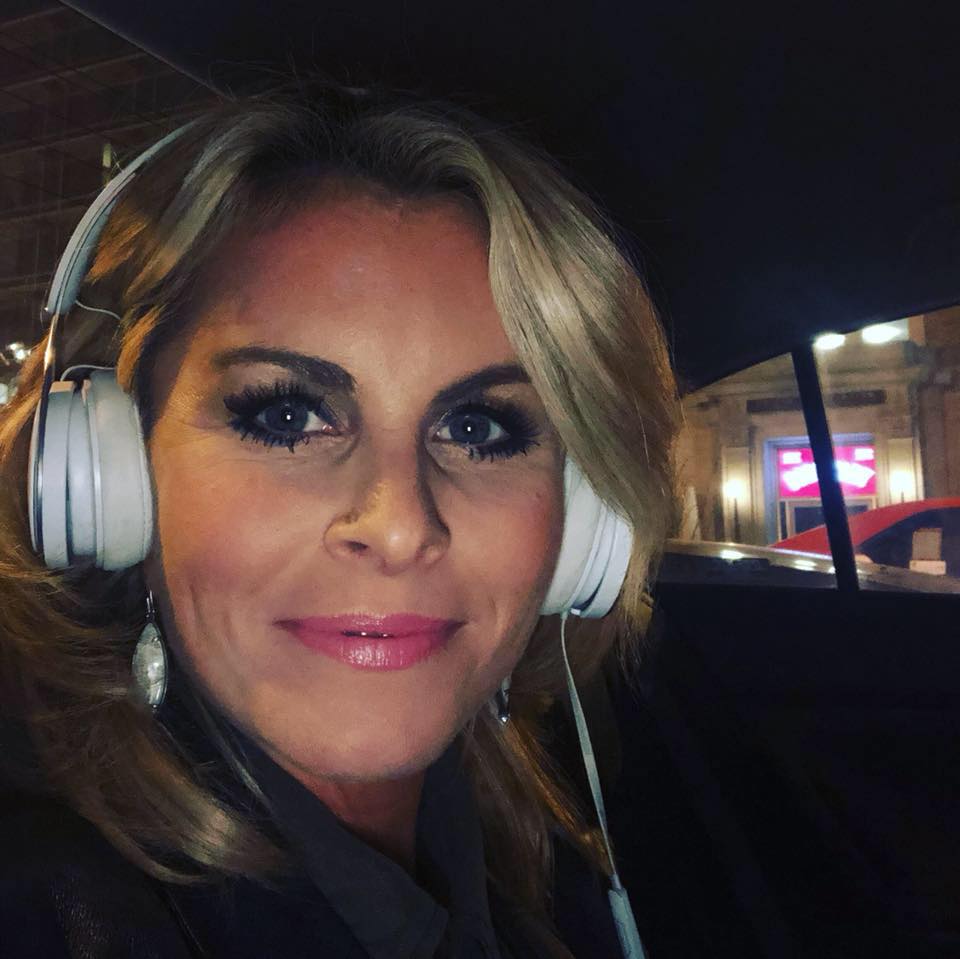 By the end of 2013 Adrienne had organized interviews on BBC, MSNBC and CNN channel and managed strategic communications for defending Hillary Clinton as the Secretary, at the same time working in the position of the Vice-President of Communications for David Brock's "Correct the Record" political action committee. On one hand, the organization was created to confront unflattering messages about Hillary Clinton posted by internet users in various social media sources, and on the other hand, "Correct the Record" also paid anonymous tipsters to unveil negative opinions and scoops on Bernie Sanders and Donald Trump. So they confronted the negativity by doing the same things themselves.
Adrienne moved to Brooklyn, New York City to become the Director of Strategic Communications and Surrogates with "Hillary for America" (March 2015 – November 2016). In 2016 Adrienne decided to create her own strategic company, and to attract clients there: 'I formed my firm, Elrod Strategies, after the 2016 presidential election in part because I had no idea what I wanted to do. But I knew I wanted to work for projects and causes I believed in, and I wanted to be engaged in helping the people who are under attack and at risk by the Trump administration policies', she once shared in her interview to Bold. As for early 2019, Adrienne still holds the position of President of Elrod Strategies.
Controversies
In 2017 Adrienne got into an uncomfortable situation on CNN news program, when she was invited to share her opinion on Donald Trump's statement about North Korea and the question about nuclear weapon development. CNN host Poppy Harlow caught Adrienne on being hypocritical discussing Trump's behavior and calling him "temperamentally unfit" to be a president. Harlow reminded Elrod that in 1993 Bill Clinton, whose director of strategic communications Adrienne was back in the day when she led the Clinton campaign, made a similar statement saying: '…It is pointless for North Korea to try to develop nuclear weapons because if they ever use them it would be the end of their country.' Harlow wondered what difference one could find in Trump's and Clinton's statements, insisting that both presidents used strong language speaking on the question. Adrienne was caught unawares, and tried to run with the argument that Clinton's words were taken from the past while Trump's words could be considered as a real potential threat. However, Harlow was merciless and interrupted Elrod's attempts to explain why the statements were different when in fact they were not. The whole situation made another political commentator, Ben Ferguson, who was also tuned to the discussion, laugh not even hiding his cheerful mood.
Typical dramatic scene when dropping Bern off at doggy daycare. Cc @TalleySergent pic.twitter.com/bW3lEt5UA1

— adrienneelrod (@adrienneelrod) November 26, 2018
Married life
Adrienne has kept her personal life low-key, but once in 2013 she compared a "marital rough patch" with being a loyal fan of Arkansas Razorbacks football team. The message didn't impress the audience with its sense, but everyone was surprised to know that Adrienne was married, though no one had even heard of her husband or any other details of her private life. Another Arkansas personality, John Brummett, a newspaper columnist at Arkansas Democrat-Gazette, Inc., was brave enough to ask the question everyone wanted to ask, but Adrienne was sharp with her answer, saying that questions about her married life were "irrelevant to the point". One can only guess whether she is happy in her private life or not – she's never posted any photos of her husband or boyfriend on her Instagram or Twitter.
Hobbies and interests
Adrienne regularly shares her thoughts on her favorite things and passions on her Twitter. Thus she's admitted that her favorite female singers are Stevie Nicks, Christine McVie and Barbra Streisand. She is a huge fan of Fleetwood Mac, and recently visited their show at Madison Square Garden, accompanied by Hillary Clinton and Jennifer Palmieri (Director of Communications for the Hillary Clinton presidential campaign in 2016).
She is a dog lover, she has a pet called Bernie at her home in Fayetteville, Arkansas; Adrienne often posts photos with her dog. Adrienne is a ski lover, and prefers spending her vacations in the mountains in the company of her friends who also love skiing as much as Adrienne does. She also loves cycling and hiking, practices Bikram Yoga, and is a long-term fan of Soul Cycle, a fitness company based in New York, which has 15 studios in the US and three in Canada. She is a fan of healthy lifestyle, and is uncompromisable about her daily routine – she always gets up early and goes to bed at 10 pm, even at special occasions or family parties. She is pretty serious about the food she eats, sticking to healthy dishes and stepping aside from her strict rules only when she gets home. She also lets herself have a beer (she prefers Stella Artois) after a good cycle ride (call it another controversy of hers).
Appearance
Adrienne has blue eyes, after her mother, and blonde middle-length hair which she usually leaves semi-curled and middle parted. She is famous for her addiction to '60s-style earrings which look more like plastic ones, long neon pink double ellipses. Her height, weight and vital statistics are unavailable, though one can see that Adrienne is a bit higher than Hillary Clinton whose height is 5ft 5ins (1.65m).
Net Worth
Adrienne Elrod's net worth is estimated by sources at over $1 million – one can find some numbers about her approximate salary at the post of the Director of Strategic Communications, which according to Payscale is around $84,390. There's no proper information about her income from her strategic firm.