Who is Alison Pill from "American Horror Story"? Her Wiki: Married, Net Worth, Boyfriend, Affair, Story
Who is Alison Pill?
Alison Pill was born on 27 November 1982, in Toronto, Ontario, Canada, and is an actress, best known for finding popularity in the television series "The Book of Daniel". She also had a Tony Award nominated role in "The Lieutenant of Inishmore".
The Wealth of Alison Pill?
How rich is Alison Pill? As of late-2018, sources inform us of a net worth that is over $2 million, earned through a successful career in acting. She has had other prominent roles in numerous films and other television series throughout her career, and as she continues her endeavors, it is expected that her wealth will also continue to increase.
Early Life and Acting Beginnings
Alison is of Estonian descent and she grew up with her father working as an engineer. She attended Vaughan Road Academy, and joined its Interact program which focused on students interested in theatre, athletics, dance, as well as music. Her acting career began at 10 years of age, becoming a narrator of one of the performances of the Toronto Children's Chorus. Her mother did not support her at the start, and tried to discourage her by getting her a background performer job in "Kung Fu: The Legend Continues", which actually encouraged the young girl. The following year she was given a guest role in the series "The New Ghostwriter Mysteries", and at 12, she landed a guest role in the series "PSI Factor", and started voice-acting work too. She also landed roles in several television movies, leading her to her first big screen film role in the small budget Canadian film entitled "The Life Before This", then in 1999, she played the role of Jacob's older sister Marf,a in the film "Jacob Two Two Meets the Hooded Fang".
Work as a Child Actress
The following year, Pill was given a support role in "Skipped Parts", which starred Mischa Barton and Drew Barrymore". She then played Farrah Fawcett's daughter in the television movie "Baby", which would open the door for a lead role in the film "The Dinosaur Hunter", for which she won a Best Child Actress award from the Burbank International Film Festival. Her next project would be the biopic "Life with Judy Garland: Me and My Shadows", playing the young Lorna Luft, followed I asn 2003 the sister of Katie Holmes in the independent film "Pieces of April".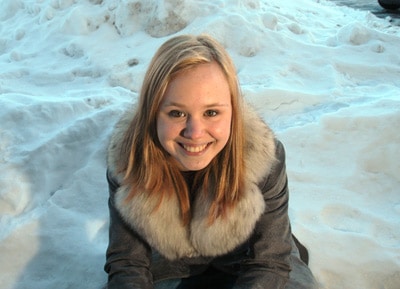 Her work continued through her teens with a role in the film "Fast Food High", which is about a teenager who gets a job at a fast food restaurant, then a supporting role in "Confessions of a Teenage Drama Queen" which starred Lindsay Lohan. In the next few years, she focused a lot on theatrical work in the United States, with some of her projects during this period including "Blackbird", "Mauritius", and "None of the Above", befpre she got her breakout role as an adult actress in the short-lived series "The Book of Daniel", before being cast in a Tony Award-nominated role in "The Lieutenant of Ishmore".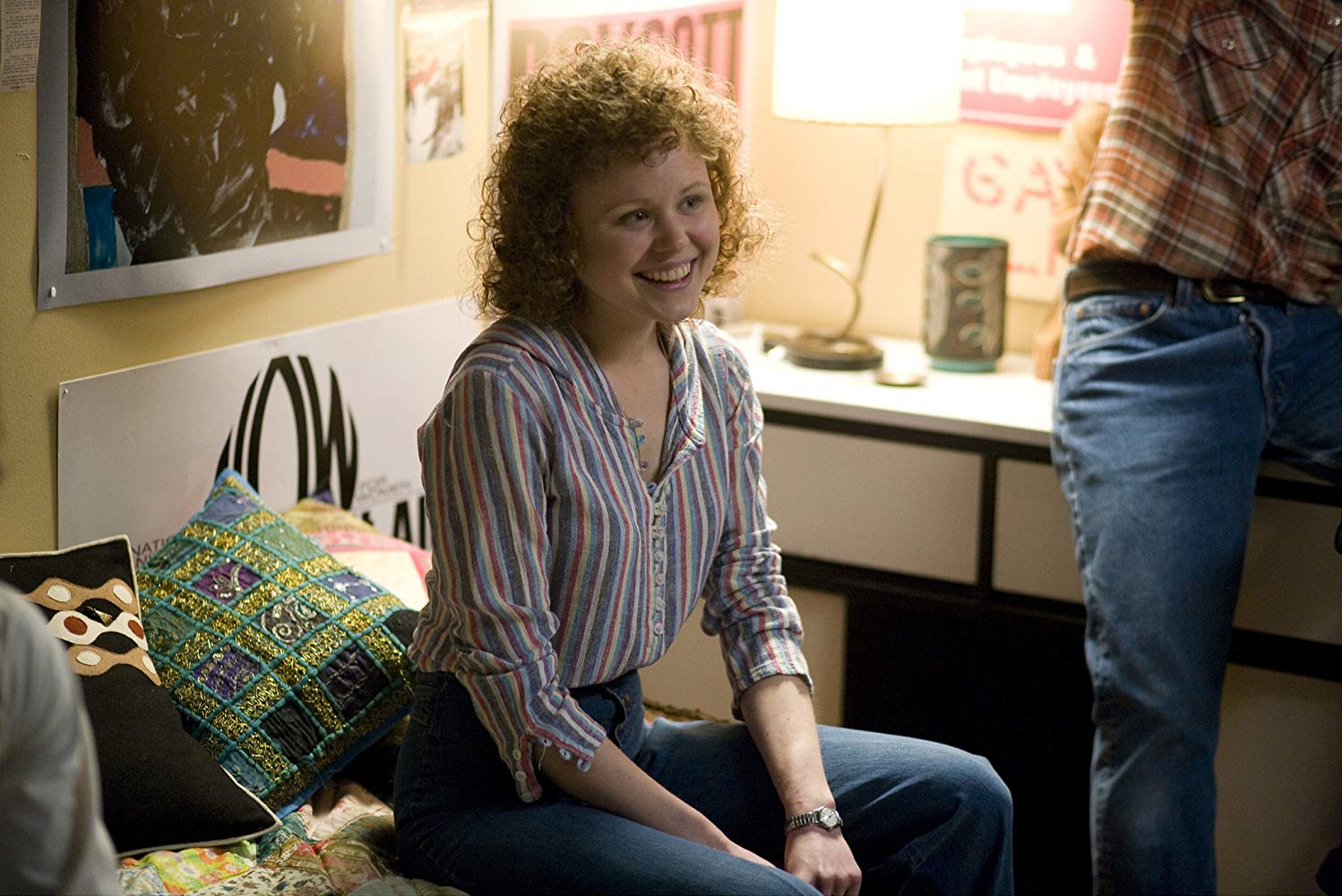 Later Acting Career
In 2008, Alison played campaign manager Anne Kronenberg in the Oscar-winning film "Milk". Then appeared in the film "Scott Pilgrim vs. the World" in the role of Kim Pine, and also voiced the character in "Scott Pilgrim vs the Animation". Her next projects would include the miniseries "The Pillars of the Earth" playing Empress Maud, and a Broadway production of "The Miracle Worker", before acting alongside Woody Allen in films such as "To Rome with Love" and "Midnight in Paris".
In 2012, she worked on short films including "Denise" and "Santa Baby"; her next project would be the theatrical production of "Wait Until Dark" in which she starred as a blind woman. Another major film project she had was "Snowpiercer", starring alongside Chris Evans and Tilda Swinton, and she was also cast in the HBO series "The Newsroom" as Maggie Jordan, until the end of its run in 2014, afterwards playing the comic book artist Emma in "Zoom". A few of her latest projects include "The Family", and "Goon: Last of the Enforcers", plus starring in "American Horror Story: Cult" as Ivy Mayfair-Richards, one of the main characters in the story.
Personal Life
For her personal life, it is known that Pill was engaged to actor Jay Baruchel from 2011 to 2013 – their engagement was announced during an acceptance speech at the Genie Awards, but she laer announced their break-up through social media.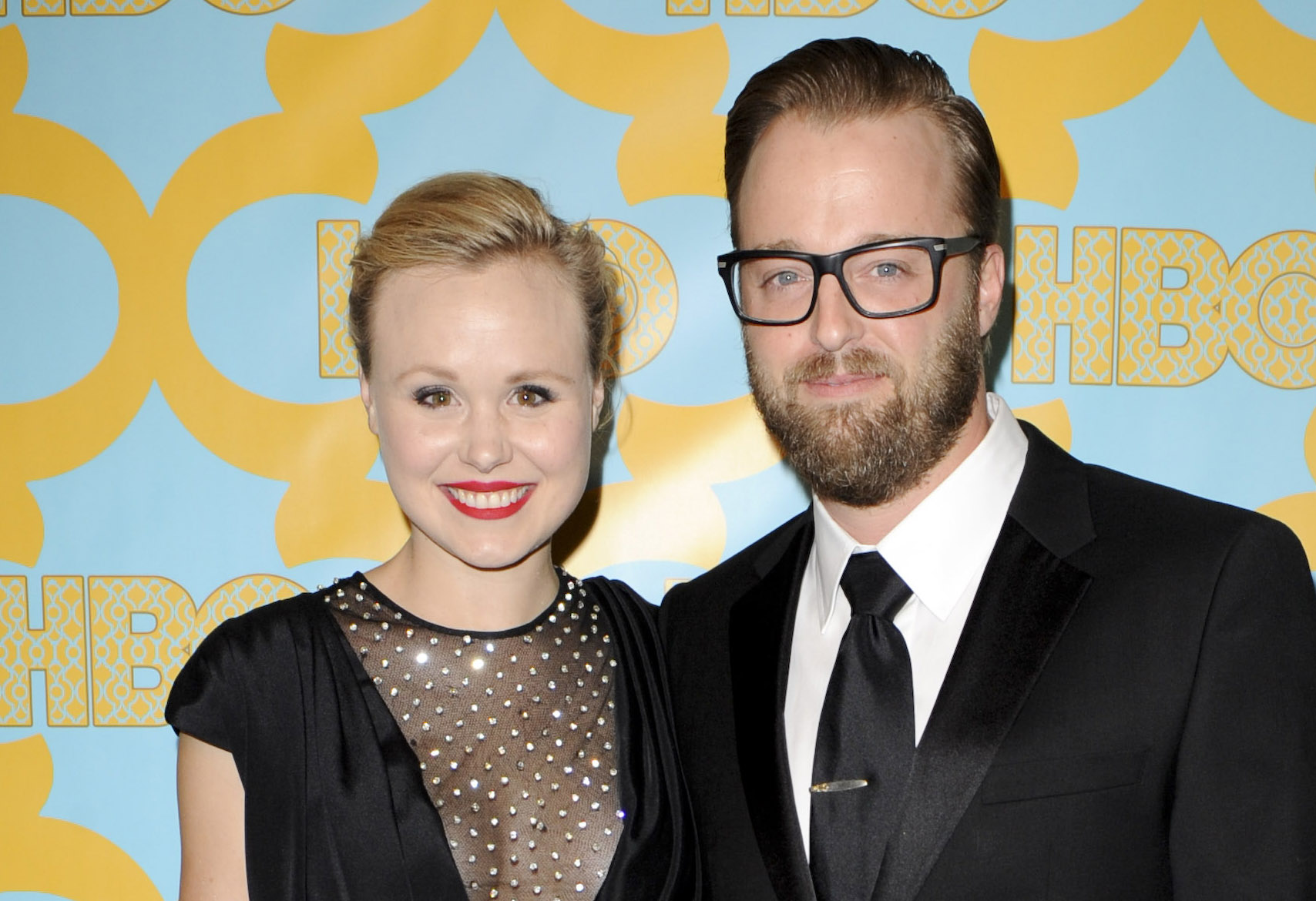 In 2015, she became engaged to actor Joshua Leonard and were married four months later, and now have a daughter together. Joshua was initially popular through a role in "The Blair Witch Project", with other projects he's had including "Snake and Mongoose", "The Shaggy Dog", and "If I Stay".