Who is Dan Cortese (What I Like About You)? Wiki Bio, net worth, wife
• Dan Cortese is a television and film actor from the US
• He is best known for roles in Veronica's Closet (1997-2000) and What I Like About You (2003-2006)
• He graduated from the University of North Carolina in 1990, with a Bachelor of Arts in broadcasting
• His net worth is estimated to be around $1.5 million
• He has been married twice and has three children.
Who is Dan Cortese?
Dan Cortese is an American television and film actor, perhaps best known for his roles as Perry Rollins in the series "Veronica's Closet" (1997-2000) and as Vic Meladeo in "What I Like About You" (2003-2006). He has also made numerous commercials, and had support roles in movies, but is better known for his work on television.
So, do you want to find out more about the life and work of Dan Cortese, from his early childhood to date, including his personal life? If yes, then stay with us for the length of the article as we bring you closer to the American actor.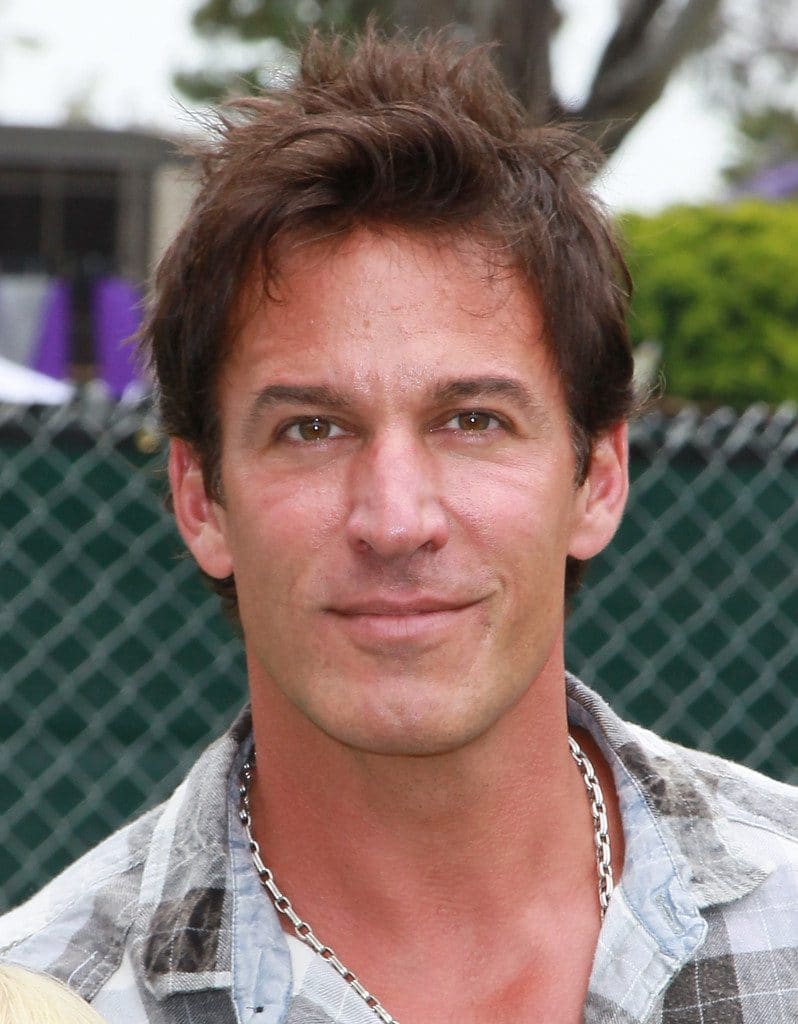 Dan Cortese Wiki: Age, Early Life, Parents, and Education
Born Daniel James Cortese on the 14th September 1967, in Sewickley, Pennsylvania USA, he is a son of Mary Lou Cortese, and Vince Cortese, who was principal of the Quaker Valley High School in Leetsdale – the school Dan went to. Cortese played basketball and American Football while in high school, and later attended the University of North Carolina from 1986 to 1990, playing as a backup quarterback for the Tar Heels but he injured his back in his sophomore year, and never played again. In 1990, Cortese graduated from the UNC with a Bachelor of Arts degree in broadcasting.
Career Beginnings
During his college days, Cortese made his television debut in an episode of the series "General College" (1987), while a year later he appeared in three episodes of the "Something Is Out There". After graduating from the UNC, Dan worked as the host of the Emmy Award-winning show "MTV Sports" from 1992 to 1997, but in the meantime, he was Burger King's official spokesperson, and appeared in more than 90 commercials during the '90s. He also played Arthur Clark in four episodes of the show "Route 66" (1993), while his first appearance in a feature film was in "Demolition Man" (1993), starring Sylvester Stallone, Wesley Snipes and Sandra Bullock. Interestingly, Cortese's role was a Taco Bell entertainer, despite being known for his work in the Burger King commercials.
Work on Television and Veronica's Closet
Cortese spent the majority of the '90s on television; he had the part of Tony in the Golden Globe Award-winning show "Seinfeld" in 1993 and then starred alongside Oscar-winning actor George C. Scott and Oscar-nominated actress Piper Laurie in the series "Traps" (1994). In 1995, Dan appeared in nine episodes of the Golden Globes Award-nominated series "Melrose Place", and had a few unnoticed roles in some television movies before securing the role of Perry Rollins in the Golden Gloves Award nominated show "Veronica's Closet"., which aired from 1997 to 2000, with Cortese appearing in all 67 episodes as one of the stars, which was his biggest success in the decade and perhaps to date.
Later Work and What I Like About You
Dan briefly returned to the films and starred alongside Virginia Madsen, Brooke Shields and D.B. Sweeney in the romantic drama "After Sex" (2000), but again switched his focus to the television and co-starred with Luke Perry in the TV movie "The Triangle" (2001). From 2003 to 2004, Cortese played Jimmy Cox in 22 episodes of "Rock Me, Baby" and was then cast in the role of Vic Meladeo in the show "What I Like About You" (2003-2006), for 20 episodes. In the meantime, Dan appeared in a episode of the Primetime Emmy Award-winning series "CSI: Miami" (2004), and in the Golden Globes Award-nominated show "Joey" (2005). After ending "What I Like About You", Cortese returned to the big screen in "Everybody Wants to Be Italian" (2007) and "Soccer Mom" (2008), and ended the 2000s with the part of Onno in ten episodes of the show called "Surviving Suburbia" (2009) starring Bob Saget. Cortese also played Howard Weisberg in an episode of the Primetime Emmy Award-nominated series "Castle" (2010), and Jimmy Armstrong in the Primetime Emmy Award-winning show "Hot in Cleveland" (2012). Most recently, Dan worked as the host in three episodes of the "Guinness World Records Gone Wild" in 2013 and starred in the comedy movie "Changing Seasons" (2015).
Dan Cortese Net Worth
Since launching his career, Cortese has appeared in over 40 film and TV titles, all of which have contributed to his wealth. So, have you ever wondered how rich Dan Cortese is, as of early 2019? According to authoritative sources, it has been estimated that Cortese's net worth is as high as $1.5 million, which is rather impressive, considering he hasn't have an on-screen credit in the past few years.
Dan Cortese's Wife and Personal Life
What do you know about Dan Cortese's personal life? Well, Dan Cortese married Dee Dee Hemby in 1994 and has two children with her; a son Roman, and a daughter India Isabella, but the couple divorced in 2012. Recently, Dan has welcomed his third child, a son named Enzo, with the mother of the child Carolina London.
Is this 2018 or 2032? Is the future upon us? Only my friends @tacobell know the answer! #BeWellAndTacoBell pic.twitter.com/ExlUUHgjiA

— Dan Cortese (@dancortese) June 27, 2018
Dan Cortese Internet Fame
Over the years, Dan has built a decent fan base on social media platforms, especially Instagram and Twitter. His official Instagram page has over 15,500 followers, with whom he has shared details from his personal life, such as introducing the world with his newborn son, among many other posts. You can find Dan on Twitter as well, on which he has over 14,500 followers.
So, if you aren't already a fan of this prominent actor, producer, and host, then this is a perfect opportunity for you to become one, just skip over to his official pages, and see what he is up to next.